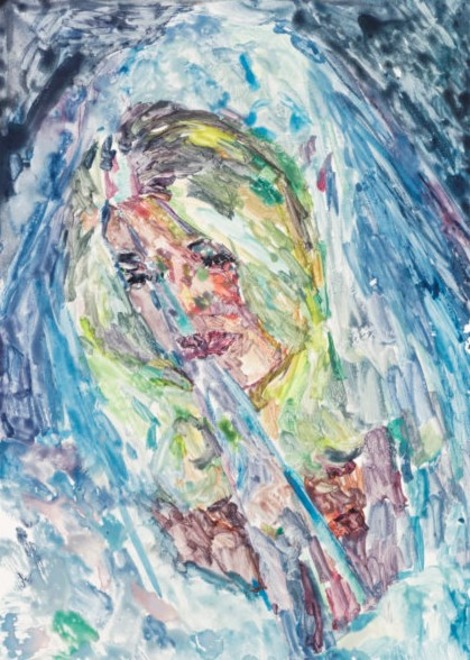 Collaboration History
Fanie Buys began collaborating with the David Krut Workshop in 2021 on watercolour monotypes. Buys had previously exhibited with David Krut Projects in the group exhibition The Cat Show in 2018.
Biography
Fanie Buys was born in Gansbaai in 1993. He attended the Michaelis School of Fine Art, graduating with a distinction in Studiowork in 2016. Buys was a co-recipient of the Judy Steinberg Award for Painting and the Simon Gerson Award for an exceptional body of work.  
Buys received training in printmaking, but now works primarily with oil painting. His paintings explore how the human body gets represented in various types of media, such as paparazzi photos, lost family picture albums, screenshots, etc. By depicting these types of images in oil paintings, Buys attempts to capture personal experiences and provide the viewer with a glance into the subject's experience.