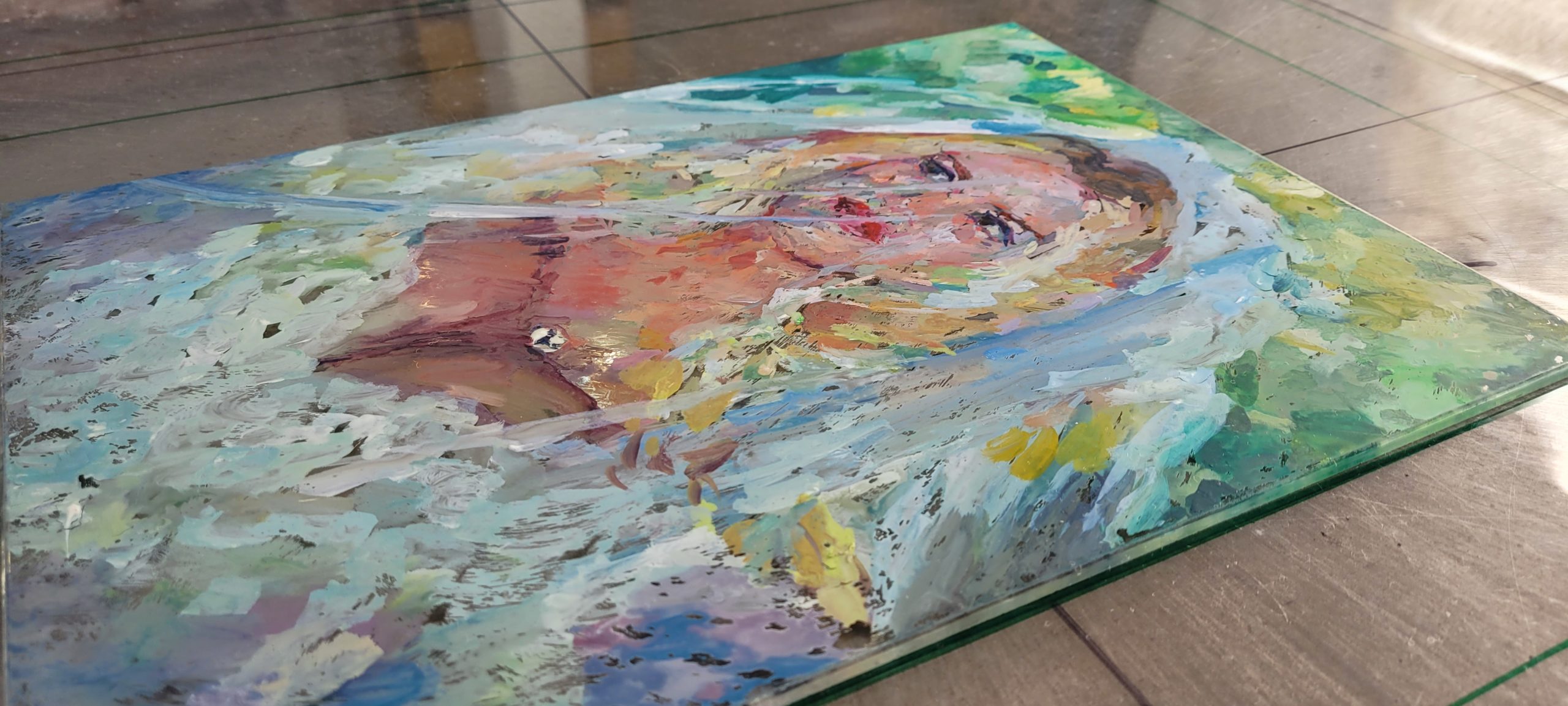 After having work featured in two group exhibitions with David Krut Projects (DKP), The Cat Show in 2018 and A piece of work in 2017, Cape Town-based painter Fanie Buys began collaborating with the David Krut Workshop (DKW) on watercolour monotypes in 2021.
What makes this collaboration particularly interesting, is that in-between the fluctuating waves of the COVID-pandemic and the various restrictions on movement in government's efforts to flatten the curve, Buys worked remotely with the Johannesburg-based DKW and printer Roxy Kaczmarek to complete. These completed works will form part of the group exhibition, Alone of its Kind, which will open at DKP in Johannesburg in the first part of 2022. The exhibition celebrates the monotype and collaboration by featuring work by artists who have recently worked with the DKW to create monotypes.
Although having to work remotely for this collaboration, Buys is no stranger to the printmaking studio having received training in printmaking at The University of Cape Town's Michaelis School of Fine Art, where he graduated with a distinction in Studio work in 2016.
Buys' work in his preferred medium of painting, explore how the human body is represented in various forms of media, such as paparazzi photos, lost family picture albums, and screenshots. By taking these and translating them into his layered oil paintings, Buys attempts to give the viewer a glance into his subject's experience.
Buys was born in Gansbaai in 1993. He was a co-recipient of the Judy Steinberg Award for Painting and the Simon Gerson Award for an exceptional body of work and has been included in several group shows and art fairs around the country. Buys has also mounted two solo shows, This Man (2018) and Happy Birthday Jesus! (2019) which were both shown at 99 Loop Gallery in Cape Town.