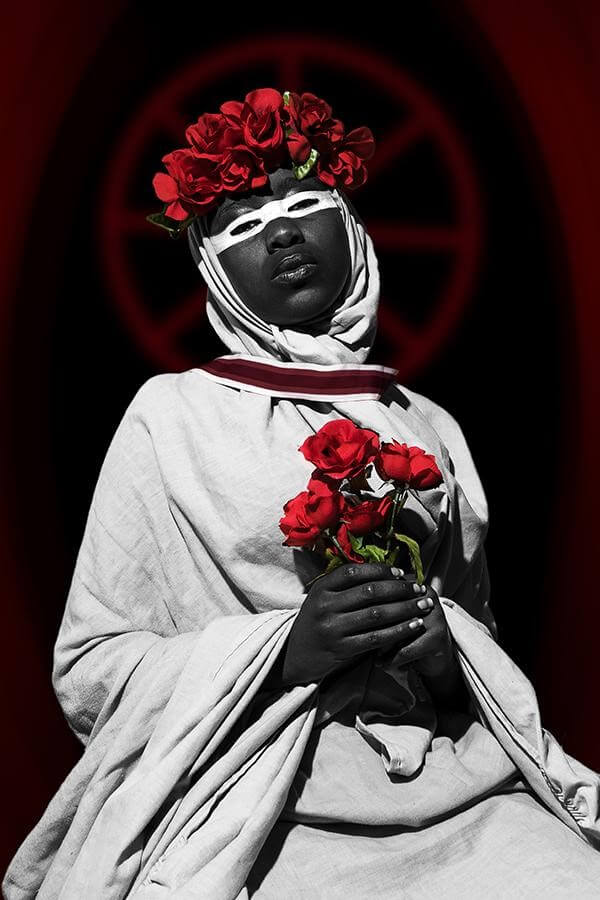 Collaboration History
Lebo Thoka began collaboration with David Krut Projects (DKP) in 2018, when an exhibition of her first series of fine art photography, entitled It is Well: An Ode to Karabo, was exhibited at the bookstore space. The series has since shown in 2018's 5th edition of Addis Foto Fest.
 In 2020, Thoka's second solo exhibition took place online in association with Artsy and was titled Seeds of the Dirt.
In 2021, Thoka's third solo project titled Eden opened at 151 Jan Smuts Avenue, showcasing works from her previous projects alongside new images.
Lebo has also featured in an episode of the David Krut Podcast – Seeds of the Dirt.
Biography
Lebo Thoka is a photography graduate from the Open Window Institute in Pretoria. Born and raised in Johannesburg, Thoka has been a freelance photographer since her graduation in 2015.
Thoka is a self-identified feminist whose feminism lends itself to her first body of work: It is well: An Ode to Karabo. It is in this framework of feminist thought that the artist addresses "the complexities of existing as a woman within an overtly violent society that only assigns value to women within the confines of race, class, religion etc".
Thoka was one of 14 artists to participate in the Bag Factory artists' studios' and Art Source's Artist Career Boot Camp Programme in 2019. The three-month programme offered emerging artists professional practice training towards building sustainable careers in the industry. The programme closed off with a group exhibition of the participating artists' works.
Between 10and5 A3E Artist Profile: Lebo Thoka
Sowetan Live – Thoka surges ahead with photorealism in new exhibition – 16.04.2021
AÏDA MULUNEH HOMEBOUND: A JOURNEY IN PHOTOGRAPHY – Featuring Lebo Thoka pages 132 – 134