David Krut Workshop Printer Roxy Kaczmarek spent the past Monday with Regina Broenner in Stanford learning about the early childhood development projects she runs in the Cape Overberg area.
Creative Skills Factory started in 2012 as a community based initiative, which offered extramural creative workshops for children ages 5 to 13.
"The workshops were initiated from an observed need: a lack of early stimulation for children living in high risk areas resulting in low skills levels, a high dropout rate of children, as well as drug use resulting in children not being able to engage in school related and age appropriate play activities.
The creative workshops inspired the development of a school-based programme focussing on early learning and equipping young children in the pre-school environment with the necessary skills to enter the school environment well prepared and ready to engage when starting Grade 1. 
Today they offer a range of programs all of which are focussed on encouraging and facilitating creativity in a safe and nurturing environment."
DKW Printer Roxy, was invited to run a workshop based on print activities, developed pre and during the covid lockdown by the DKW team, for 10 of the Creative Skills Factory facilitators to add to their repertoire of creative learning art activities.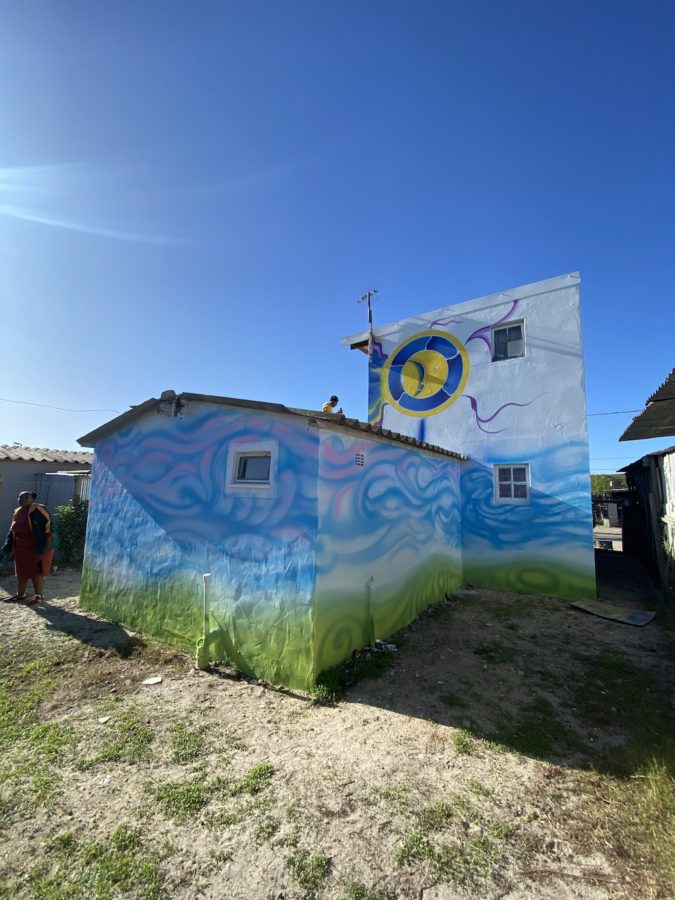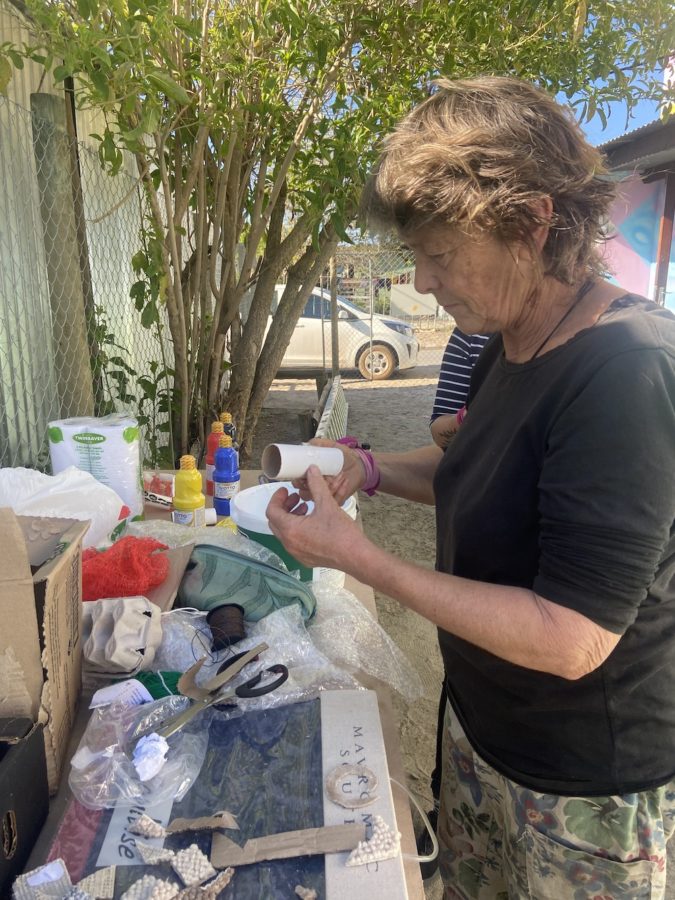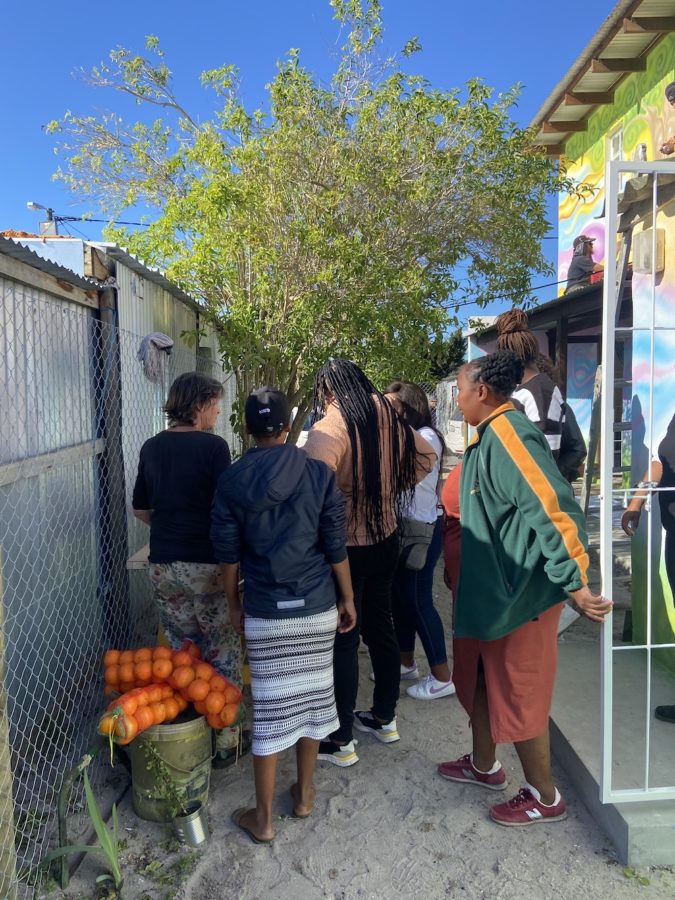 The activities done with the facilitators were designed to help bring a fresh perspective, angle, develop observational, hand and language skills for childhood development.
Roxy was assisted by Janet Ranson who is an artist and has worked in children's education for many years and Alex Kaczmarek who is a seamstress and designer based in Cape Town.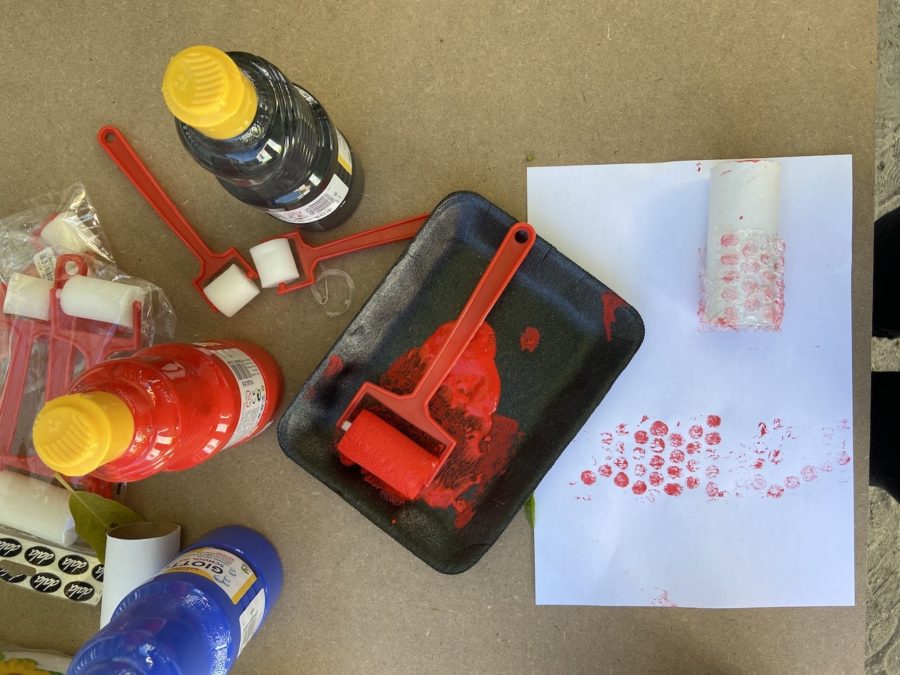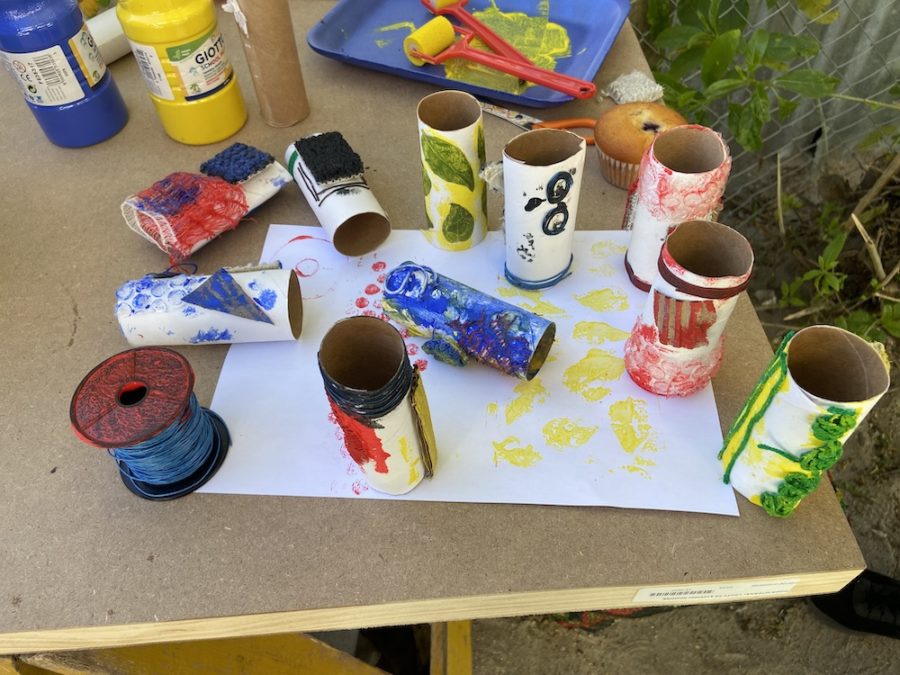 The first activity was based on Artist Joao Renato Orecchia Zuniga's exhibition 'Instruction', a visual exploration of a playful and intuitive working process with sound and music. Orecchia and the David Krut Workshop opened up this process to children through two Kids Workshops in 2019. 
The activity encourages children's listening skills, looks at pattern making, repetition and identifying basic shapes. It uses recycled materials like toilet paper rolls, sponges, string, cardboard. Finally the group interprets the imagery created as sound and action.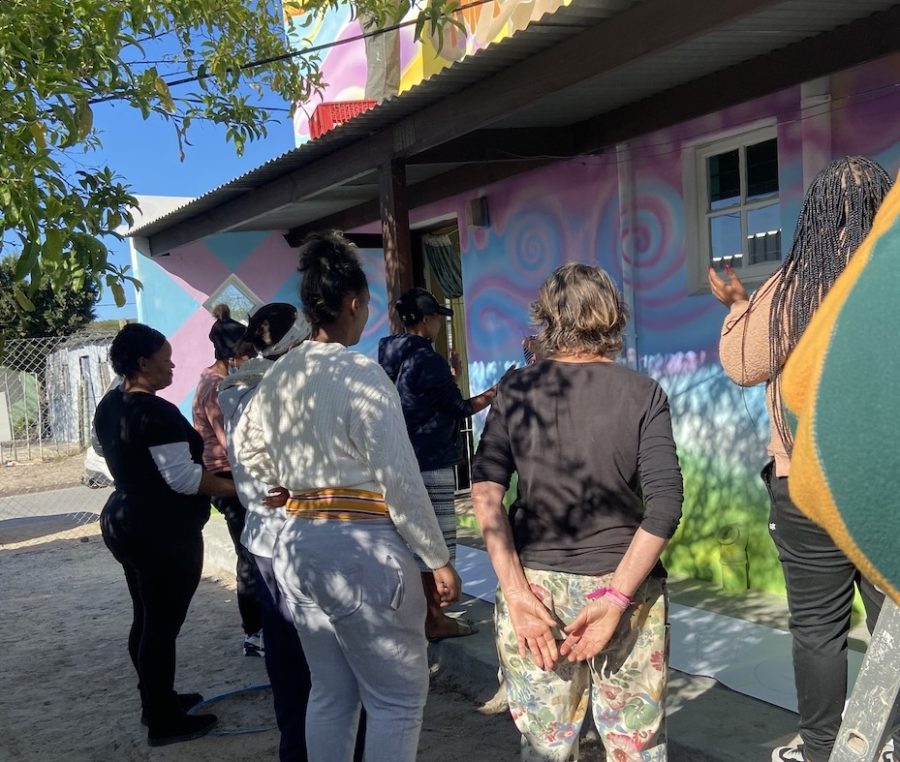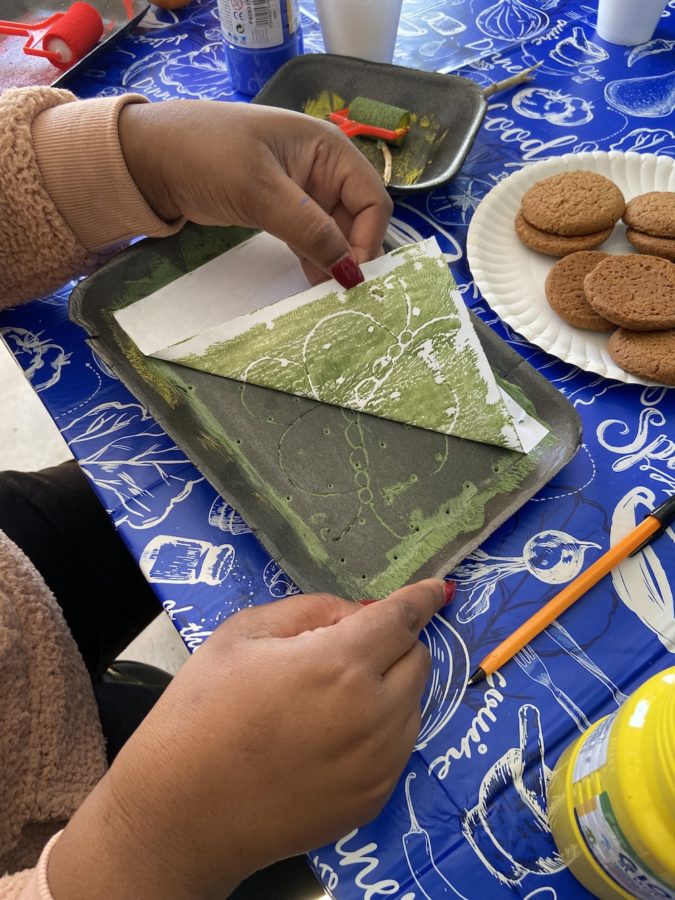 The second activity done with the group was based on relief printing. Roxy shared a technique using polystyrene trays and combined it with a folding paper aeroplane activity borrowed from a workshop done for Pebofatso Mokoena's exhibition in 2020.
Taking a theme like "things that fly" the children are encouraged to draw with pens/pencils into the trays. Paint is then applied to the surface of the trays and paper pressed down to allow a transfer.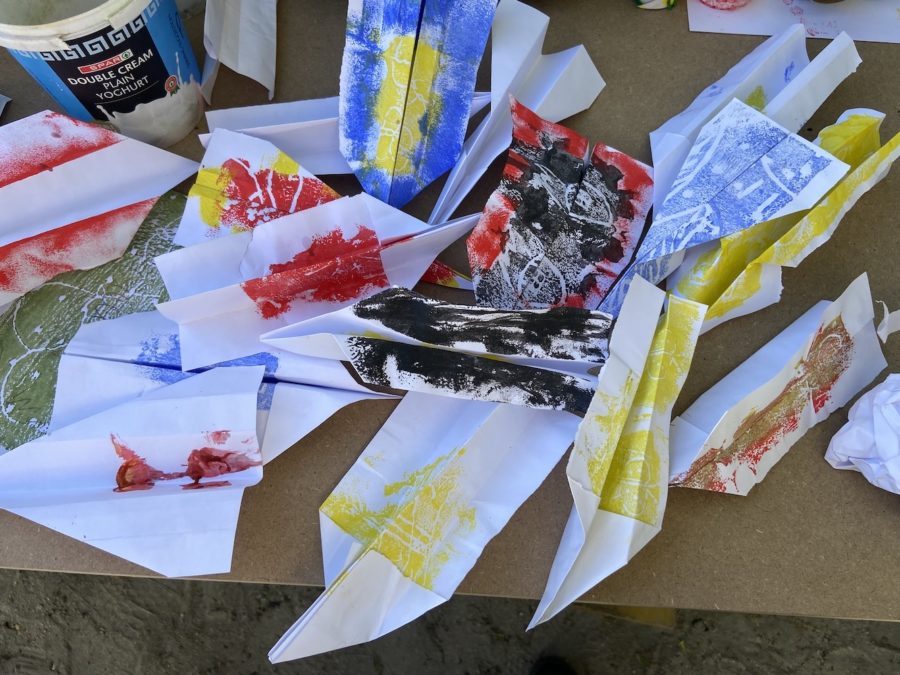 The last activity was designed around Olivia Botha's recent trace monotype prints. Oil pastels are used to colour in a solid area of wax paper. This is then turned over and using a firm tool like a pen or pencil a drawing can be made on the back and an image will transfer. One can take this further and use it to trace around printed images like magazines or used colouring books. Ink or food colouring can then be painted on top of these and the wax will resist the watery medium.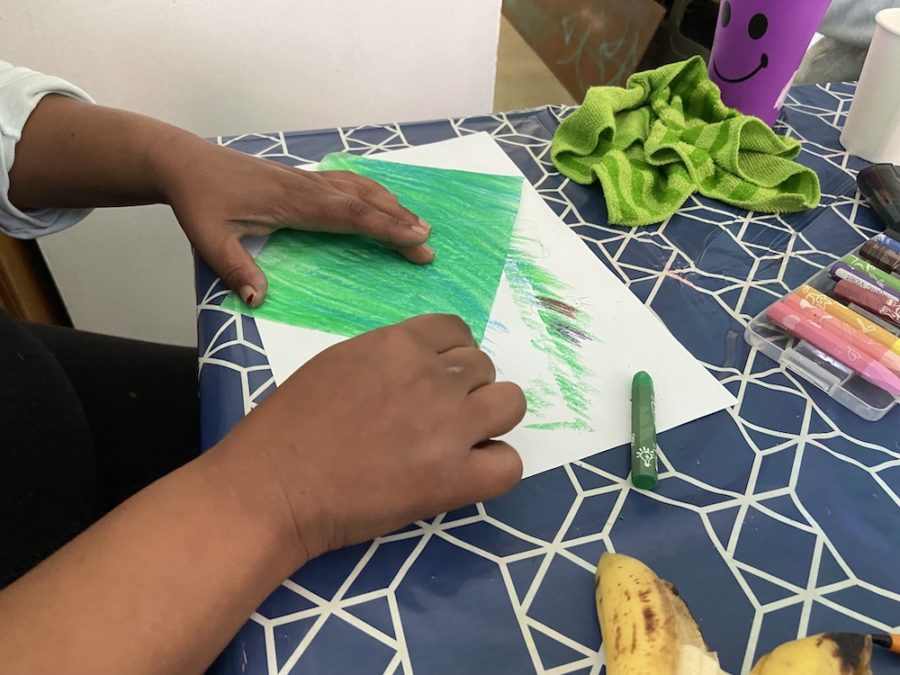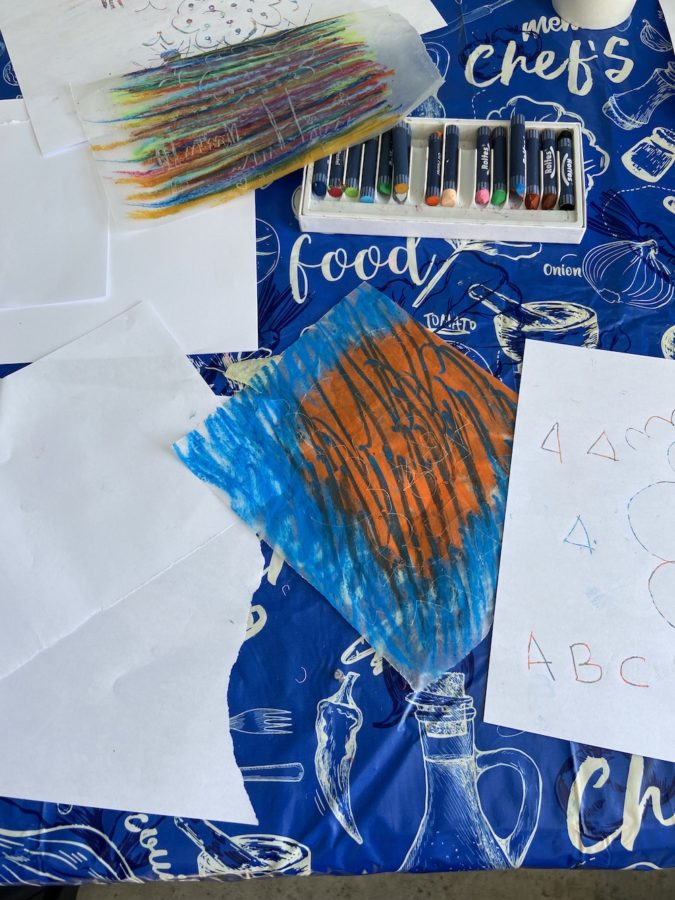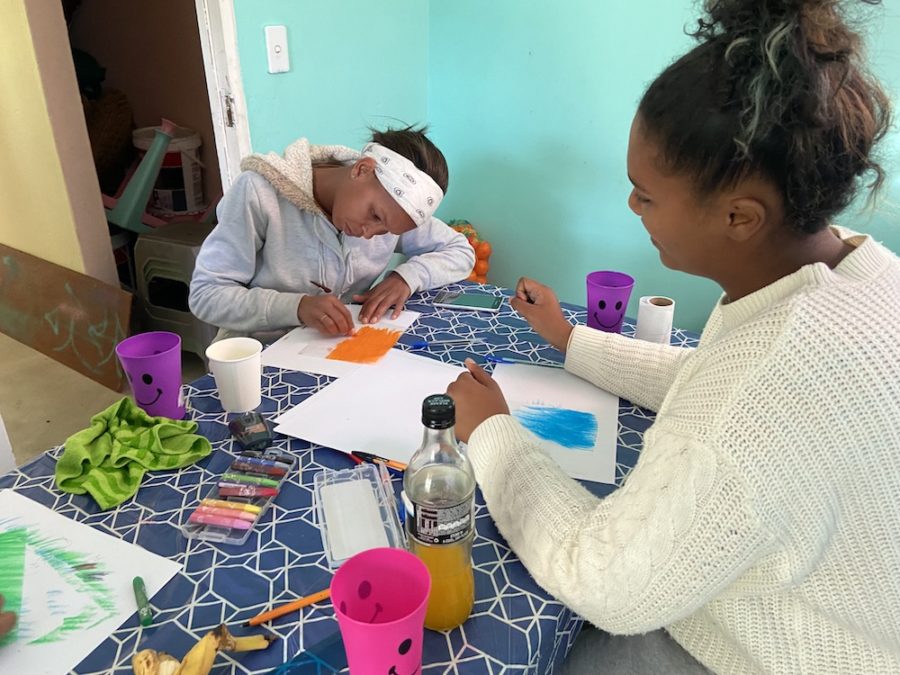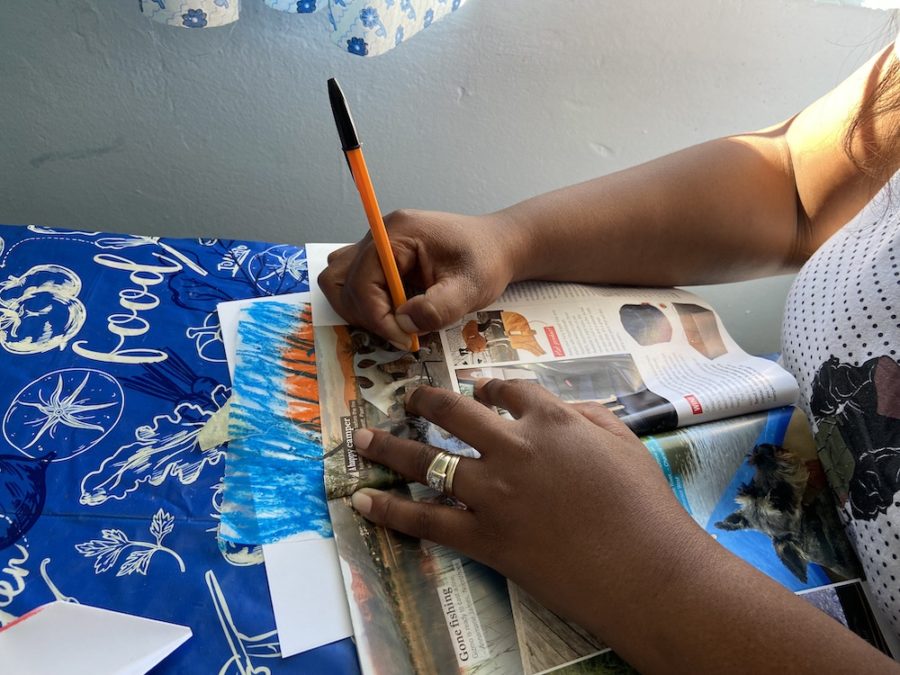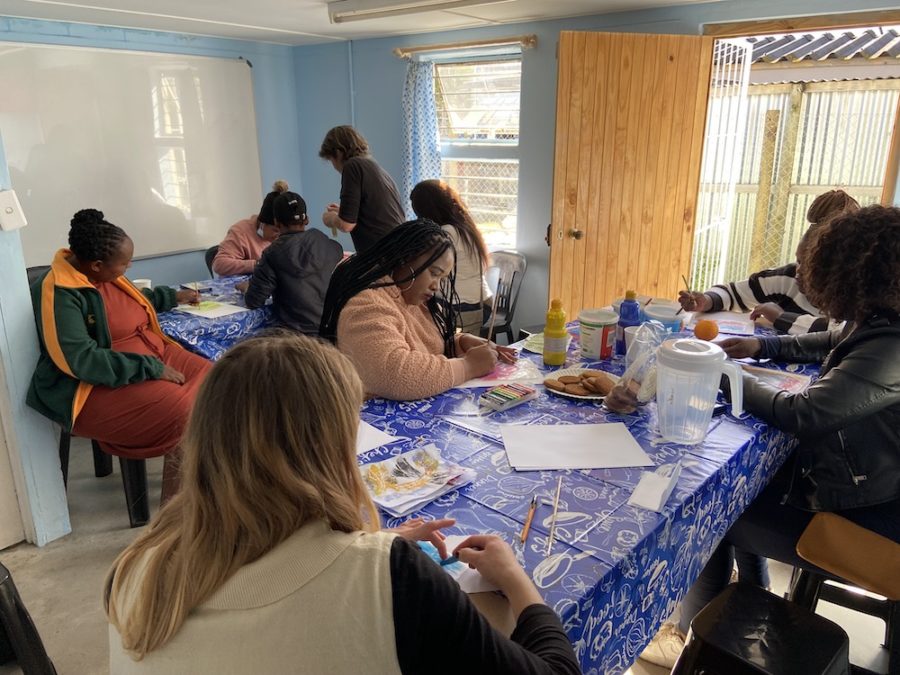 For more information on our workshops please contact [email protected]