We love working with these 3 young artists in collaboration with FORMS Gallery. June is Youth month and we are excited about showcasing work by these artists with fresh and diverse approaches to printmaking. Adrian Fortuin, Matty Monethi, and Khotso Motsoeneng have produced unique works on paper – perfect works to start your contemporary art collection with. These works are showcased in a group exhibition titled Parallel Process hosted in collaboration with FORMS Gallery. Find out more about each artist and how they worked on print in the David Krut Workshop below:
Adrian Fortuin (b. 1994, Johannesburg)
Adrian Fortuin is based in Johannesburg and his work explores the relationship between intuition, identity, image-making and abstraction. Working in a range of media with a practice informed by conceptual approach. Fortuin is interested in the limits of representation and the legacies of identity and experience connected to family, ancestry, community, and society more broadly.
Fortuin graduated from the Wits School of Arts with a Bachelor of Fine Art degree in 2020, and was the recipient of the Wits Young Artist Award and the Martienssen Prize in 2019. Fortuin is influenced by the work of South African artist Tracey Rose, who was his advisor at the Wits School of Arts, and Moshekwa Langa, as well as expressionist tendencies in African modernisms and postmodernisms. He has exhibited his work in group exhibitions in Johannesburg, Cape Town, Kampala, and the roaming African platform Boda Boda Lounge. Find out more about his new works in an episode of the David Krut Podcast here: The Weightlessness of History with Adrian Fortuin | Listening time 21 Minutes.
---
Matty Monethi (b. 1996, Maseru)
Matty Monethi was born in Lesotho and grew up in Addis Ababa, Ethiopia. Monethi completed her Diploma in Fine Art at the Ruth Prowse School of Art in Cape Town in 2016, and in 2017 embarked on a semester abroad at the University of Hertfordshire, in the United Kingdom – here she specialised in printmaking. In 2020 Monethi completed a BA in Fine Arts at the Wits School of Arts in Johannesburg, where she is currently based.
Monethi uses painting, printmaking and text to explore the personal dimensions of migration and memory. With a keen sense of her own place in broader historical contexts in Africa, she scrutinises her connections with her adopted countries, cultures and close relationships. Monethi draws on memories of her own experiences, as well as family photographs from her childhood, to create emblematic pictorial scenes punctuated by empty space and text. Her evocative representational works address evolving selfhood, the depiction of the past, and the relationship between personal archives and nostalgia. Read up on Matty's experience in the workshop here: Placemaking and Memory.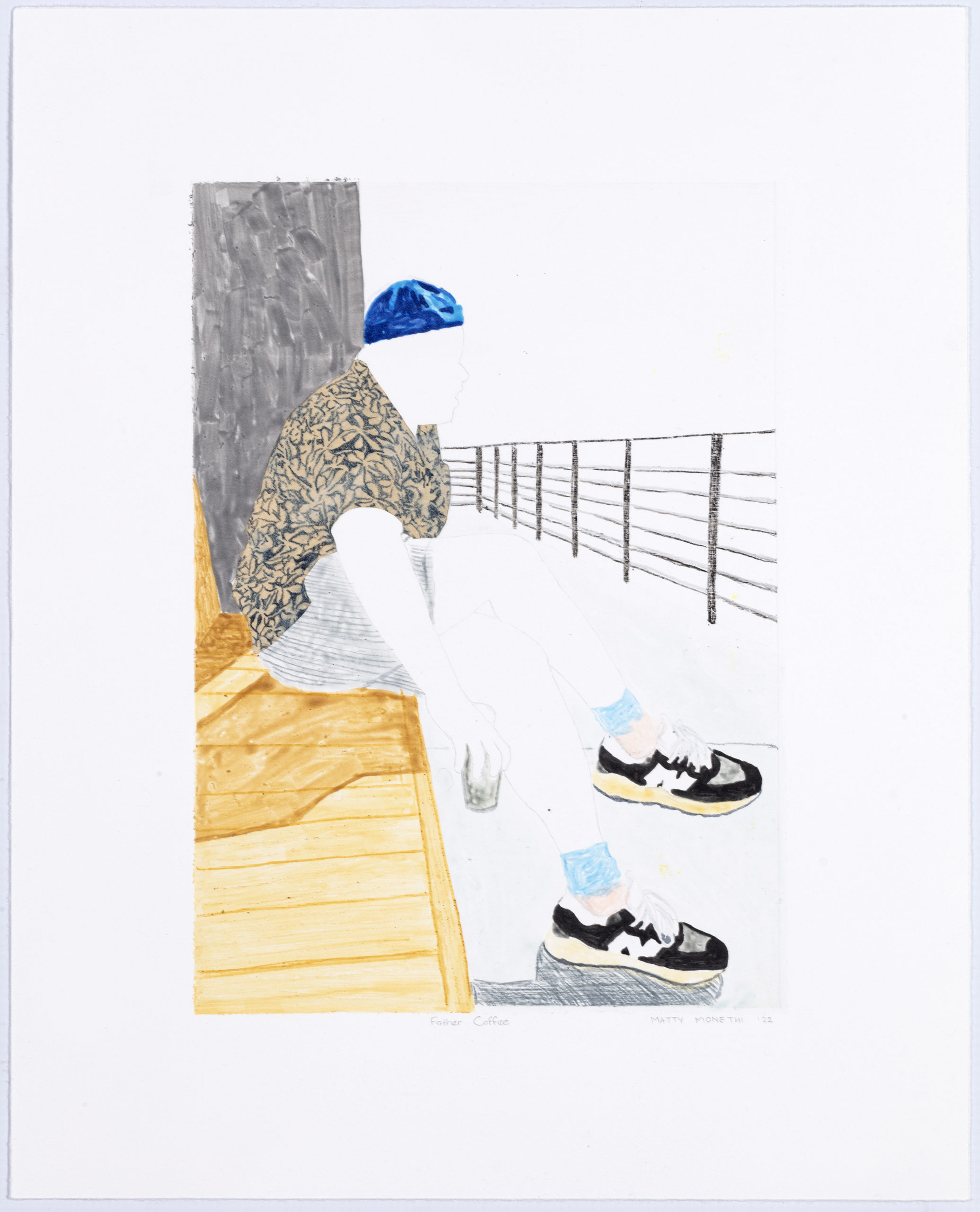 ---
Khotso Motsoeneng (b. 1993, Free State)
Motsoeneng is a self-taught painter and printmaker whose training in photography developed his keen eye for colour and form. Motsoeneng's practice seeks out an abstract formal language which brings together his keen observation of nature and intuitive perspectives on the relationship between different colours and emotions. He is particularly inspired by woodgrain as a trace of of natural processes, and looks to plant life as a metaphor for human experience. Motsoeneng's brightly coloured canvases are also sites of emotional exploration, and participate in a complex symbolic system in which colour and emotion are intertwined.
His work has been included in several group shows in South Africa, most recently at the 2021 Turbine Art Fair, and is represented in international and local private collections. A past finalist for the prestigious Cassirer Welz Award (2019), Motsoeneng is a resident artist at August House studios in Johannesburg. Read more about Khotso and his artistic practice here: Colours you can feel.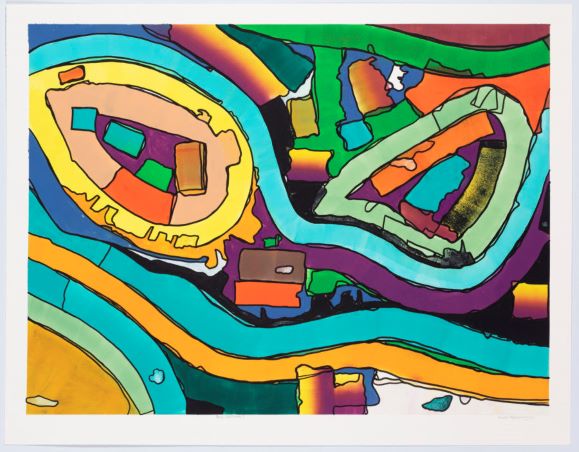 ---