Jared Aufrichtig has been associated with David Krut Projects since 2018. Aufrichtig curated a collaborative exhibition of original works and zines by international and local artists at the David Krut Bookstore in Parkwood Johannesburg, and a second showcase at the David Krut Workshop, Arts On Main both titled POST THIS. In 2019, he was also included in our group exhibition titled The Cat Show, and in 2020 he participated in Pictures worth a thousand words.
We are now promoting an exclusive selection of his work on Artsy…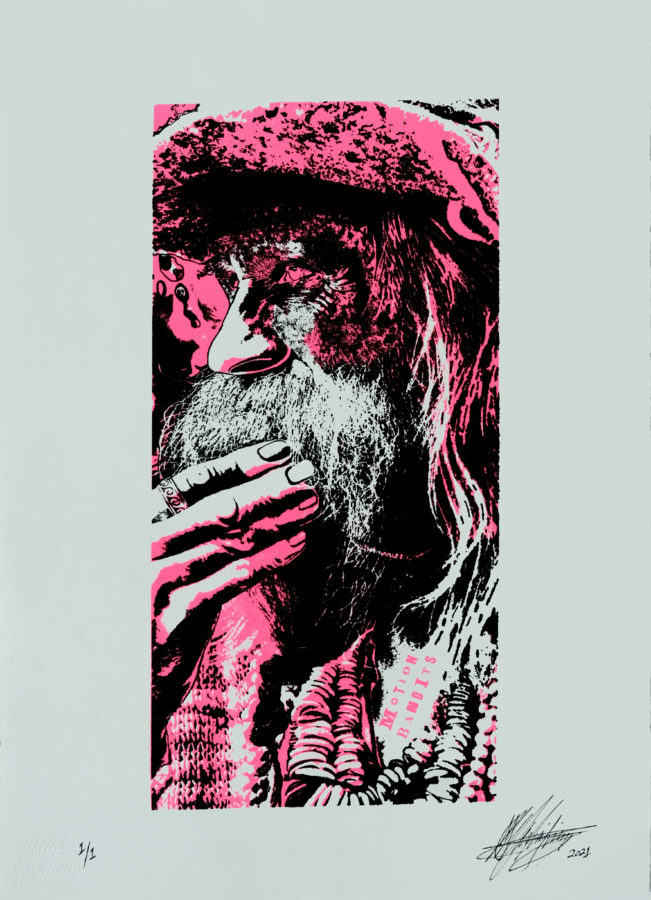 Aufrichtig included significant collaborations with young contemporary artists Ryan Shava and Farai Engelbrecht who he has been mentoring and advising in their artistic careers.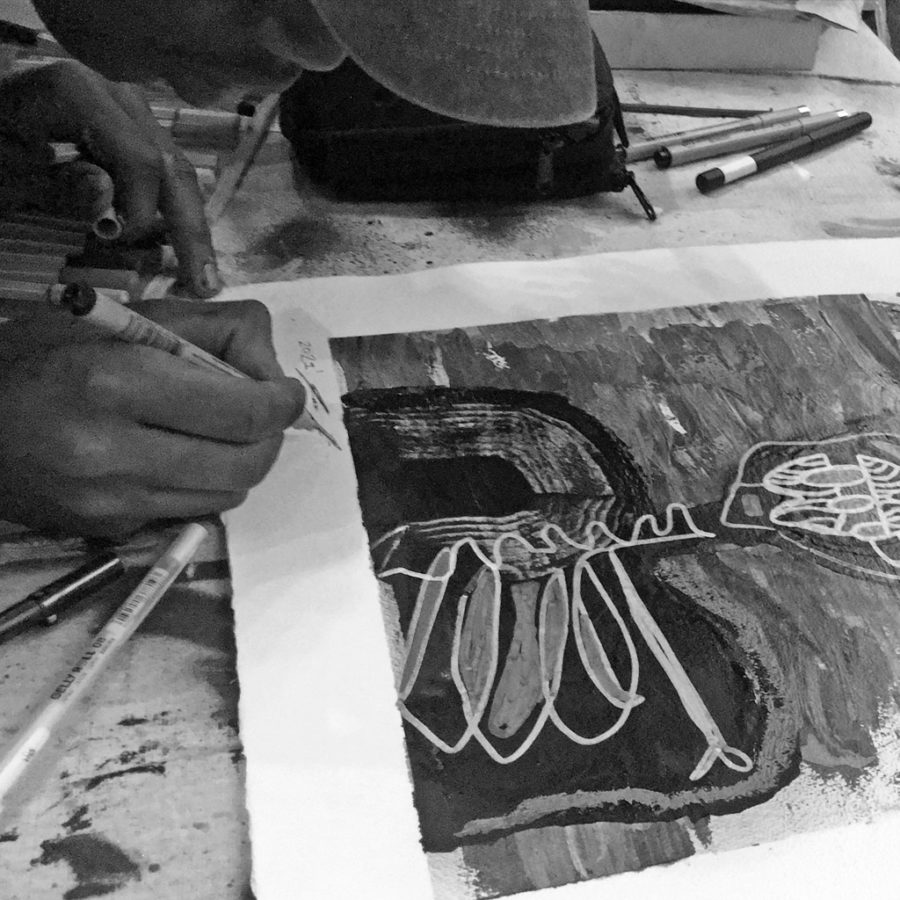 Above you can see the collaborative artwork titled Mirror Man I, 2021 which is an original collaboration with young up and coming South African artist named Ryan Shava. This is a unique artwork made with mixed-media including acrylic, gouache, oil, ink, Sakura solid state marker, pencil and correction pen on Fabriano fine art cotton rag.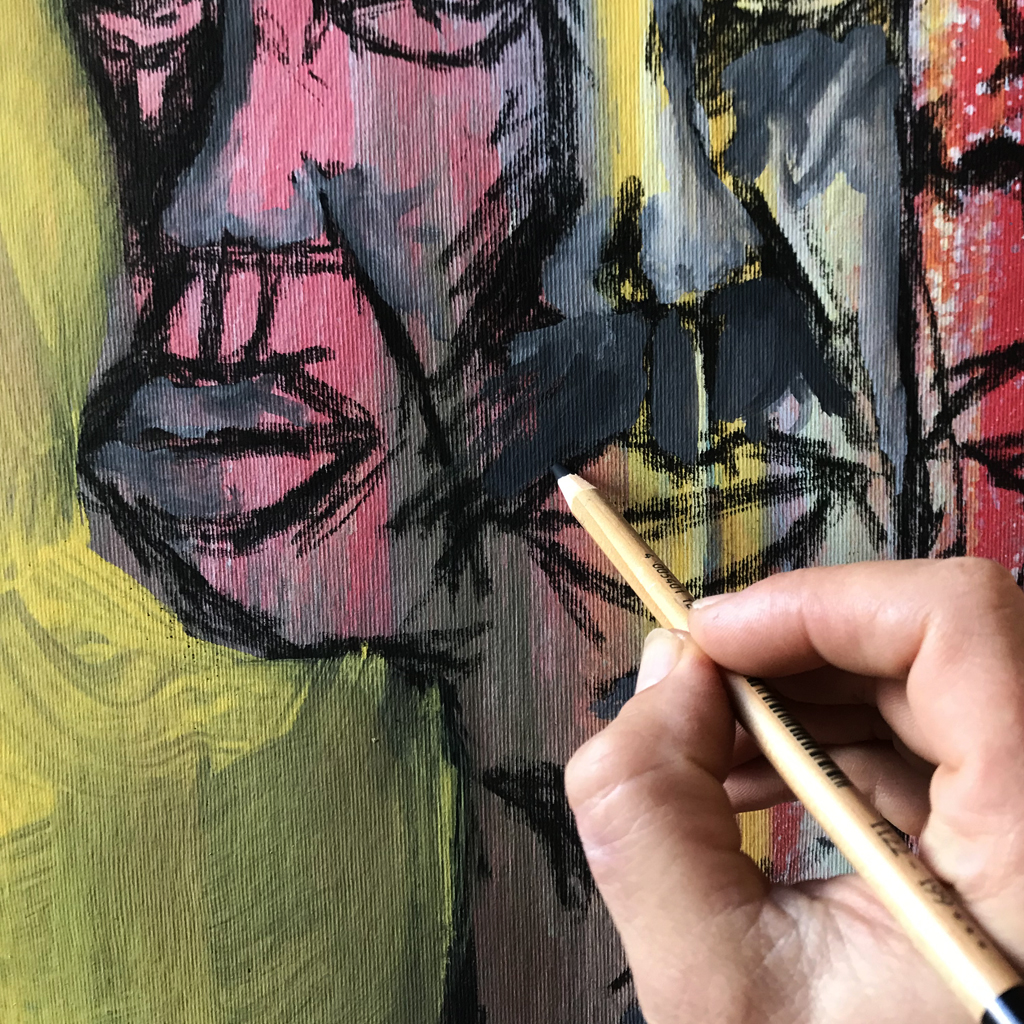 Above is the artwork Three wisemen, 2021 an original Collaboration with young up and coming South African artist named Samurai Farai aka Farai Engelbrecht. This work was produced using charcoal, aerosol spray, sakura solid-state marker and correction pen on paper.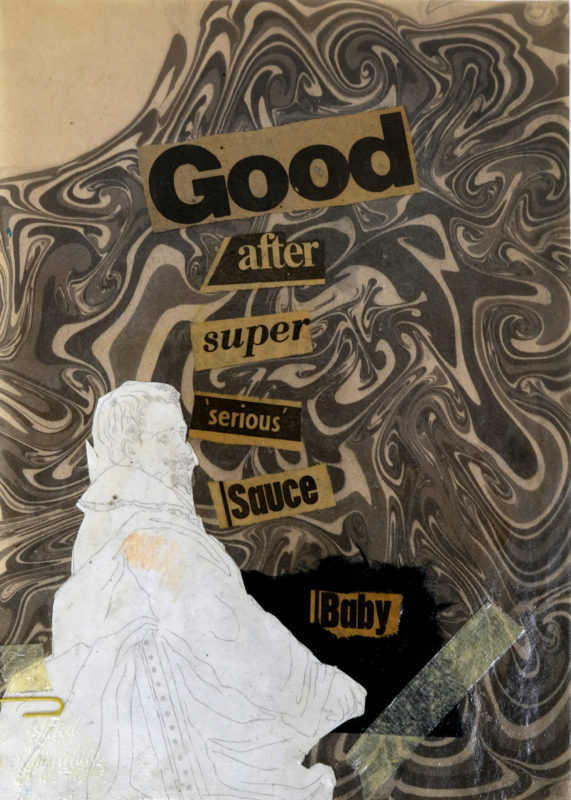 Art author Ashraf Jamal writes about this selection of artworks in an article published in the Art Times in 2022.
"A sepia work, with the words 'GOOD AFTER SUPER SERIOUS SAUCE BABY', is, in spirit and execution, antithetical to its textual noise. A paper clip, masking tape, cut-out pencil drawing, overlay a glutinous psychedelic backdrop with none of the trippy colour typically associated with this aesthetic. This is because Aufrichtig operates counter-intuitively – against the grain."
Read the full text written by Ashraf Jamal here: Against the Grain, Art Times , 2022.
Take a look at the full selection of works available by Jared Aufrichtig on the David Krut Artsy Page here.
ABOUT – Jared grew up in Los Angeles visiting his grandmother Edith in South Africa regularly as a child. Edith was an important collector of South African art and was seminal in the carriers of her close friends Walter Battiss and Maud Sumner. She inspired Aufrichtig to follow a career in the arts. Over the many years that followed, living both in South Africa and America, Aufrichtig has developed a unique voice, making public works, fine art, and engaging in multiple charity & social upliftment projects.
Aufrichtig has a passion for community and collaboration and fosters this through his NGO and charity work. He uses his creativity and resources to share skills and encourage creative engagement.
"Creativity has an amazing way to influence people and utilizing it for responsible means is important."

– Jared Aufrichtig in an episode of the David Krut Podcast.
Jared Aufrichtig was interviewed about his collaborative exhibition hosted at the David Krut Bookstore in 2018 called POST THIS. He also gave insight into his own artistic practice, his interest in the art scene, how he helps communities through art and so much more… Listen to the full episode below: