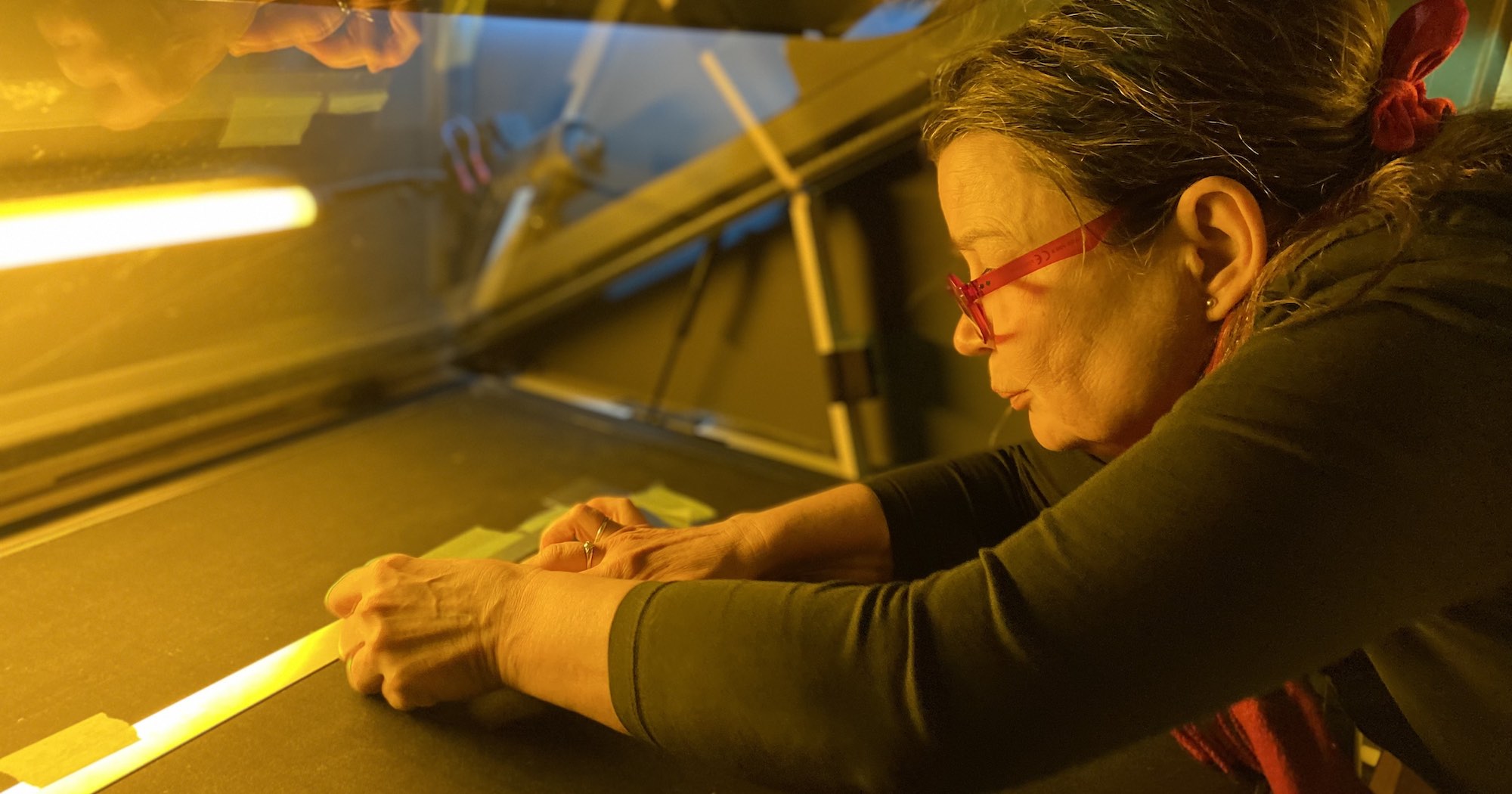 Part of the Africa Leipzig International Artist Residency exchange programme (LIA) includes a printmaking collaboration with Master Printer Maria Ondrej from Atelier für zeitgenössische Radierung Leipzig (Atelier for Contemporary Etching Leipzig).
Maria will work with all 9 African artists during their visit and stay in Leipzig and the same number of local German artists to produce a seiries of 18 prints. Once a week each artist visits Maria's wonderful studio in the basement of Building 18 at the old cotton factory the Spinnerei.
Maria's studio specialising in intaglio techniques. She has two etching presses, one, a relic older than the city of Johannesburg! Her approach to working with each artist is driven by the artists interests and the results are therefore dramatically different.
Bongile Gorata Lecoge-Zulu is a performance artist and this is her first visual exploration in etching. The print's image is driven by conversation, notations, text and sound. The words are Bongile's own handwriting made into photogravure etching plates. The other smaller plates are a combination of experimental drypoint, softground, and hardground etching.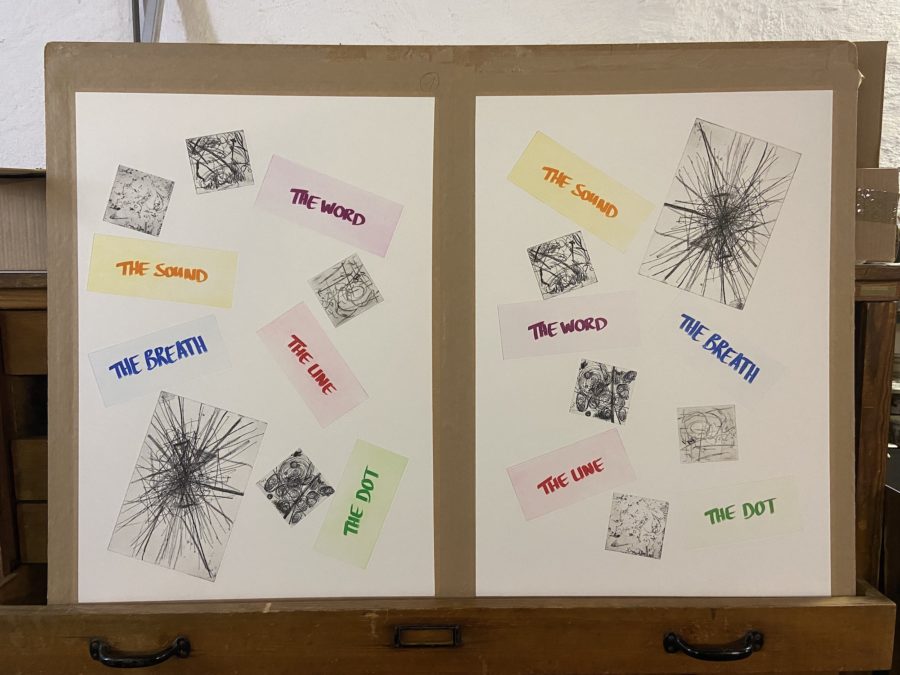 Xhanti Zwelendaba worked the techniques of Hardgound (or line etching) and made a second plate working photographically to use the photogravure etching technique. Maria introduced Xhanti to the neighbouring letterpress printmaking studio, Atelier Carpe Plumbum. Xhanti has made a series of 9 woodcuts during his residency which Thomas Siemon, the Master printer from Carpe Plumbum, assisted in editioning.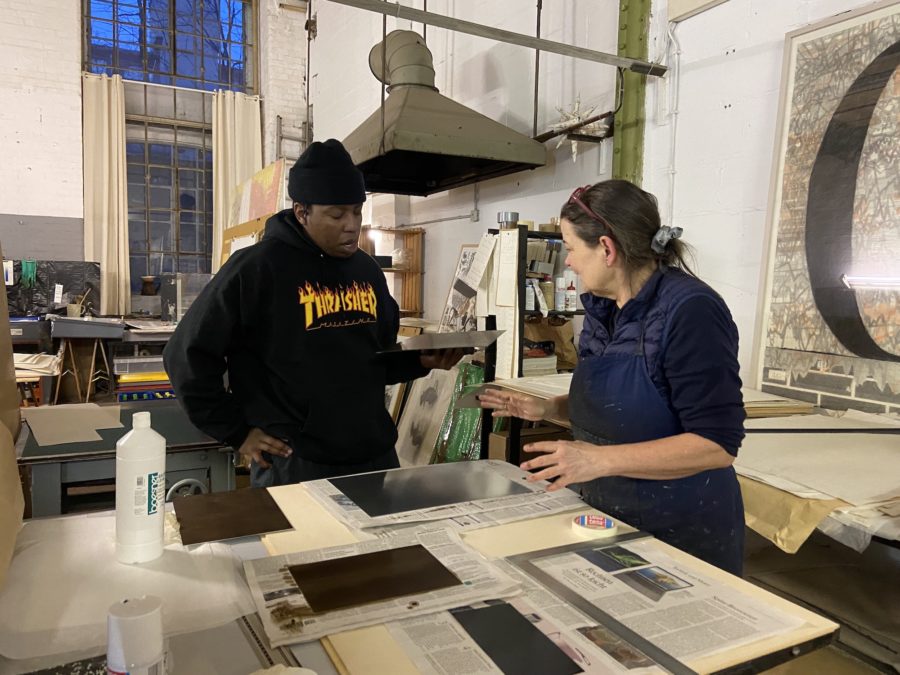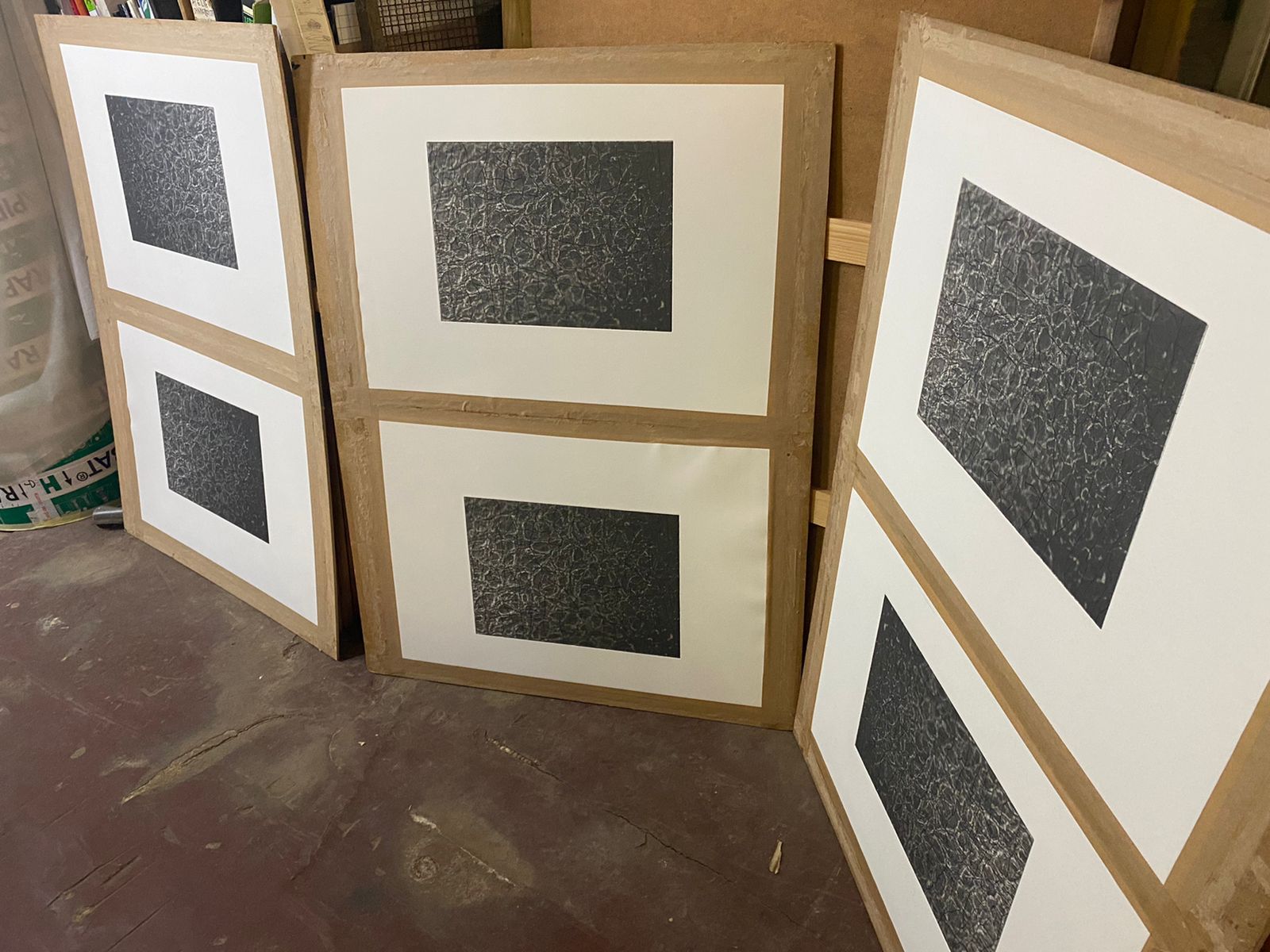 Roxy Kaczmarek, a printmaker from the David Krut Workshop, took a more collaborative approach to the process and her and Maria exchanged some plates to incorporate into each other's works. Roxy worked with softground, aquatint,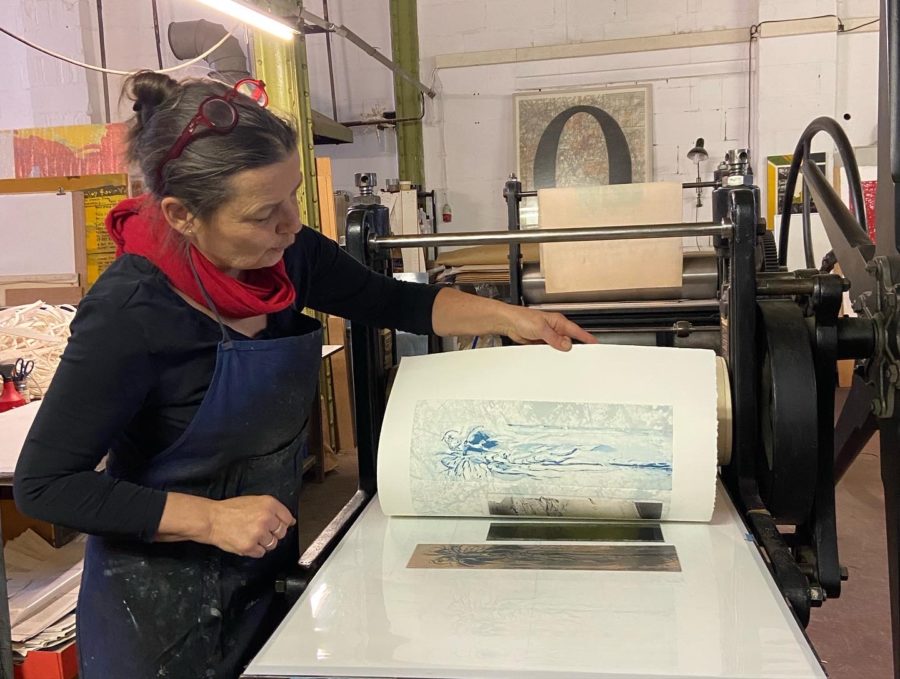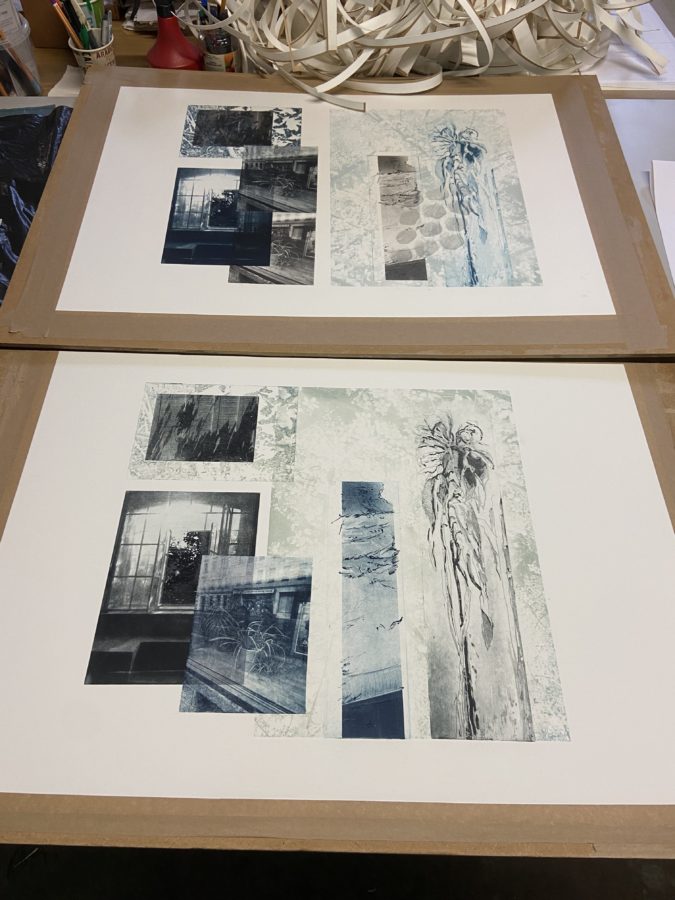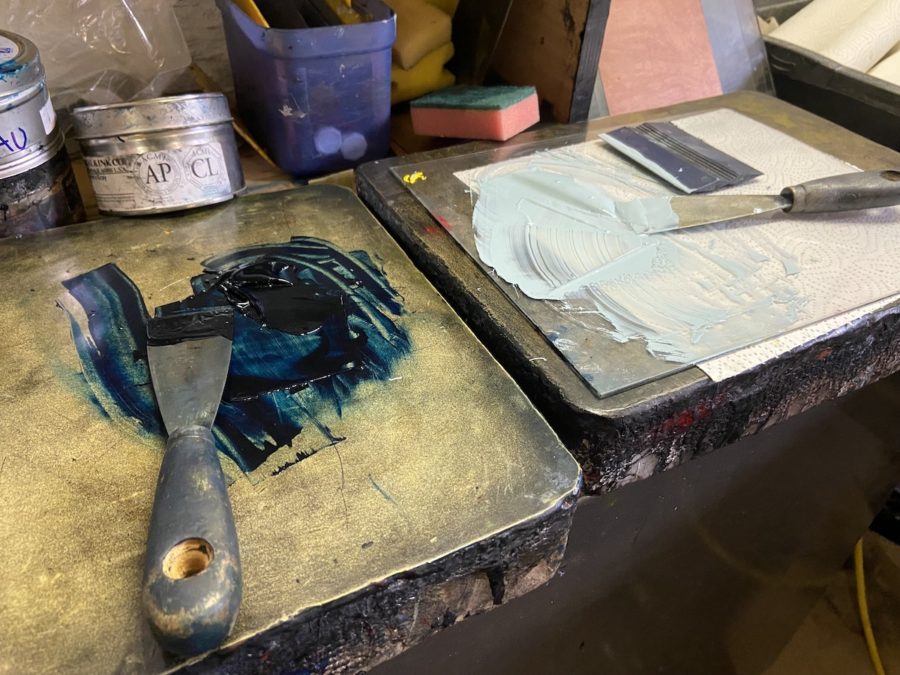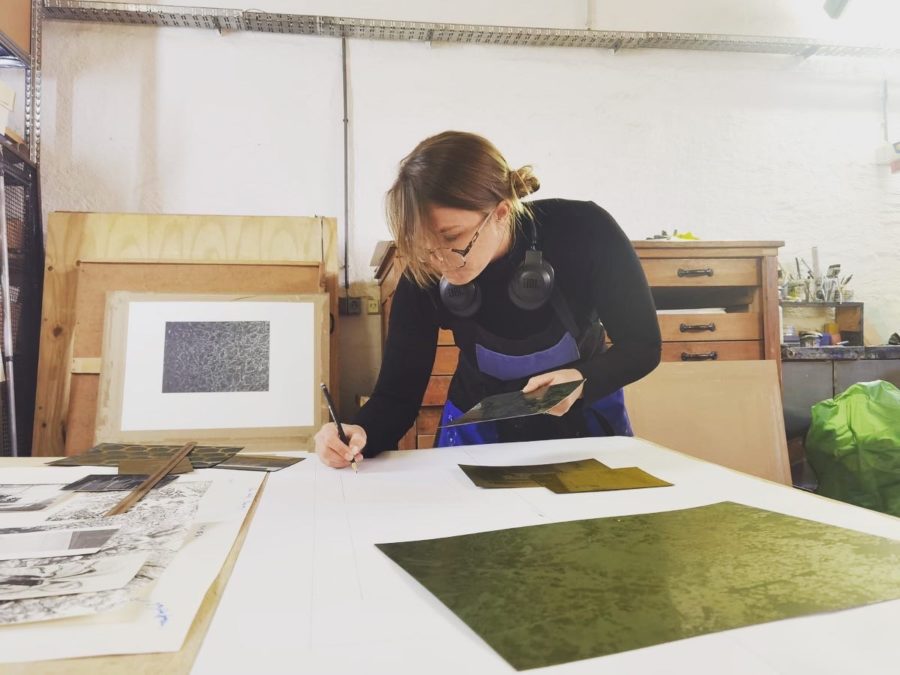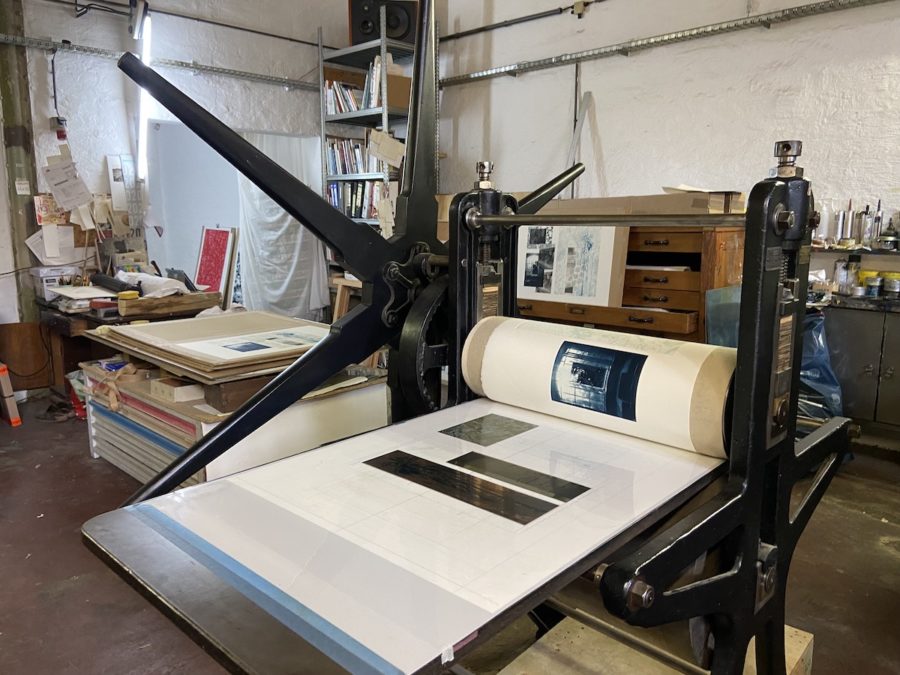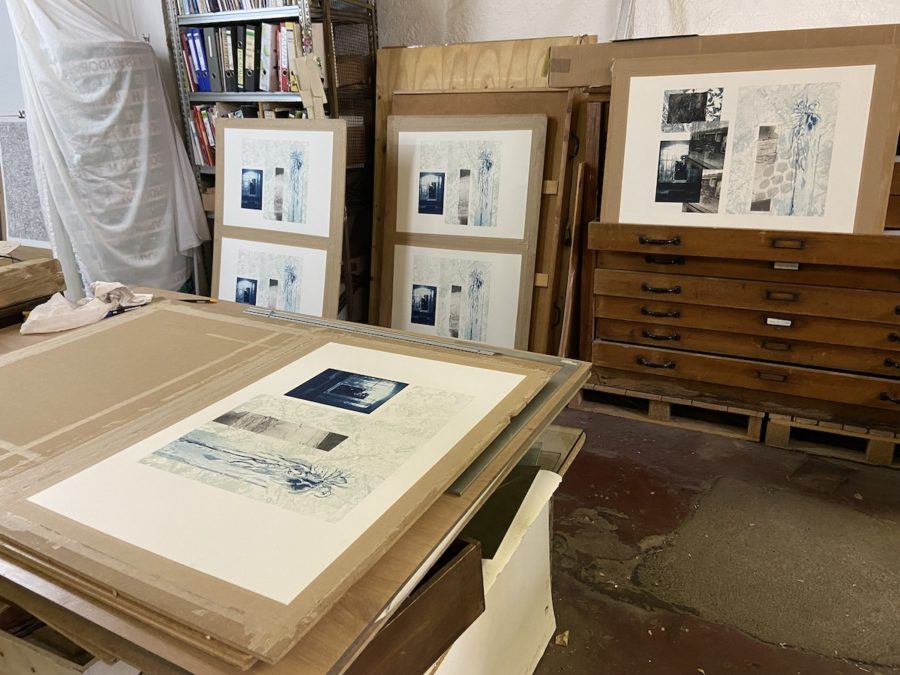 Hemali Khoosal worked with hardground line etching and a . Her experiments with windows, air, movement and light expanded into her print. Maria added a gradient of colour by applying a roll of ink to the already inked hardground line plate. When printed the etched lines print clearly and a background colour of sunset or sunrise accompanies them. Hemali has added smoke or clouds billowing from and into each window by hand in charcoal, in a unique way on each edition.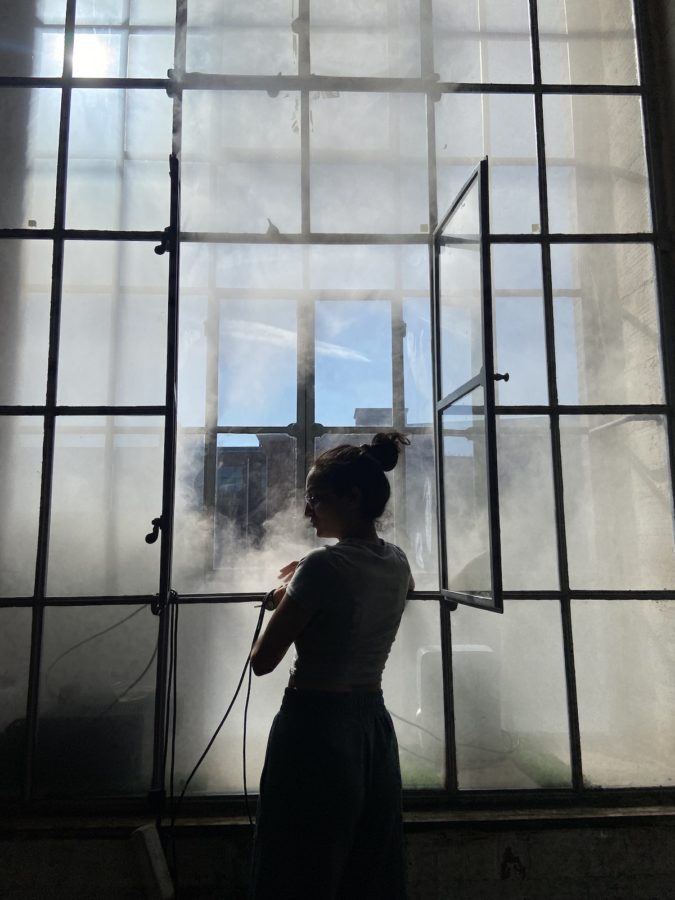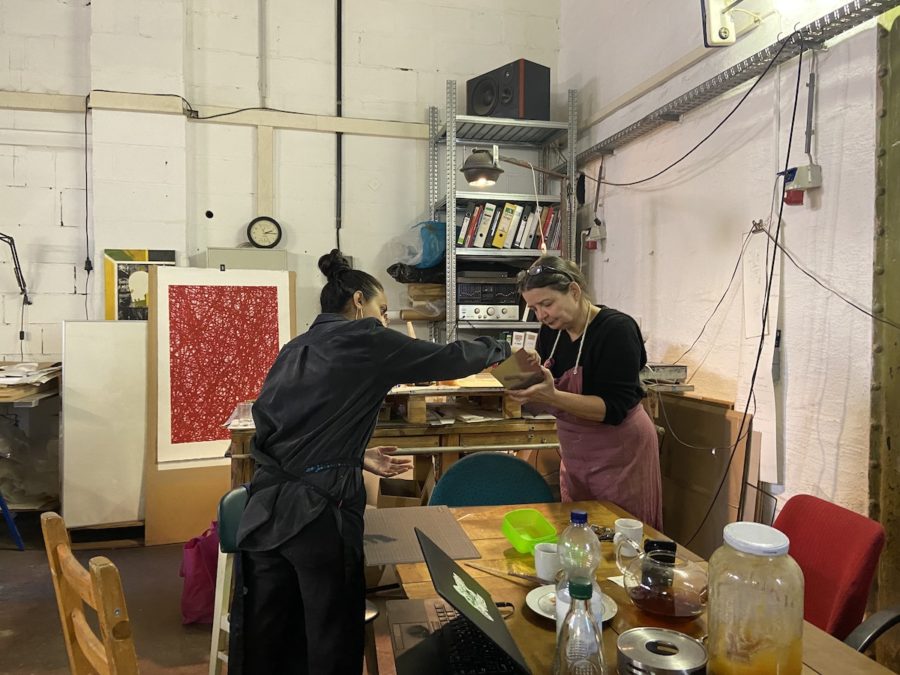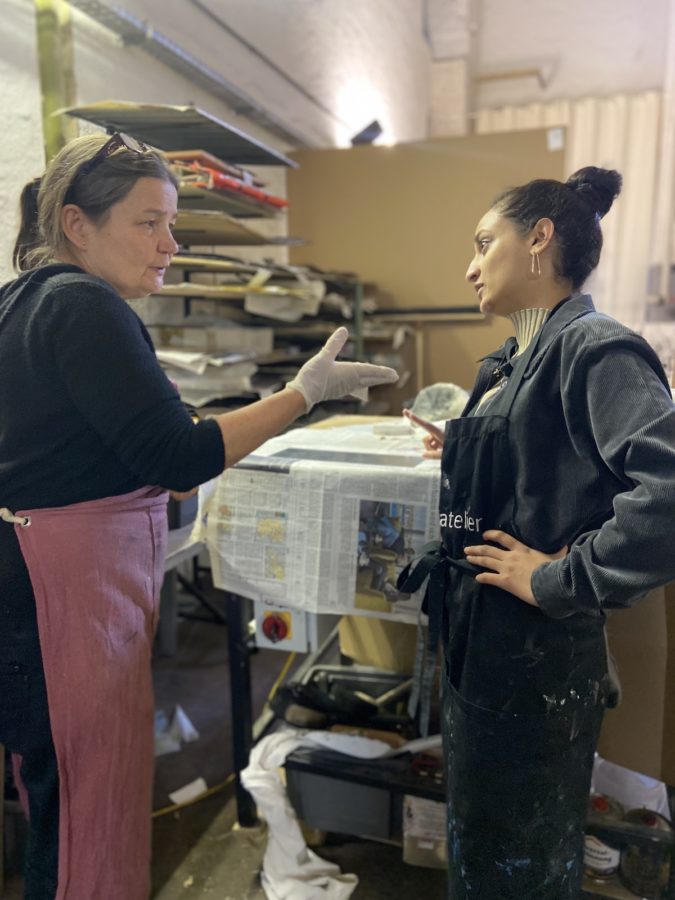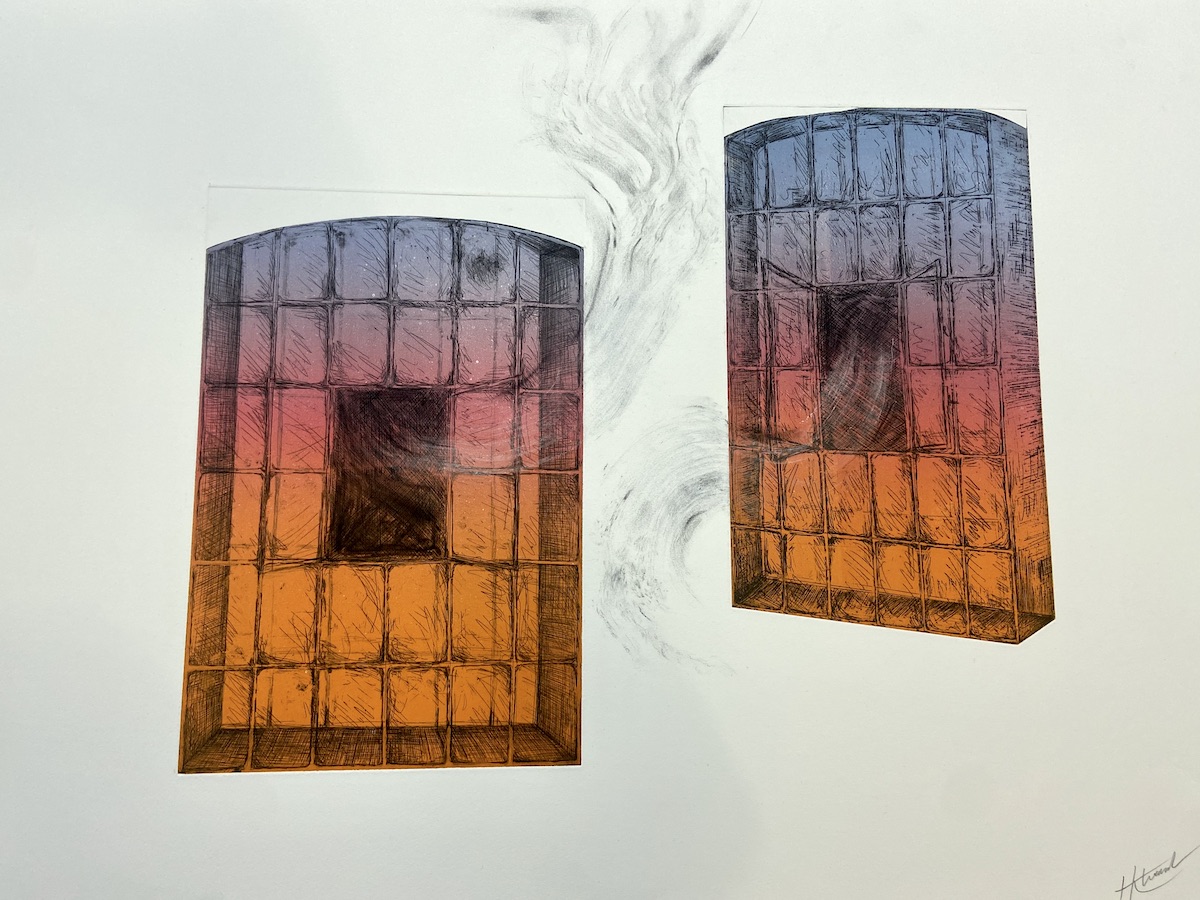 Tsung-Hui Lauren Lee's print involves 3 elements: a photogravure of the sky and smoke/clouds, a hardground etching drawing in her distinctive detailed style, and a lyrical, almost graffiti like debossing of chinese characters. The debossing translates to 'dream'.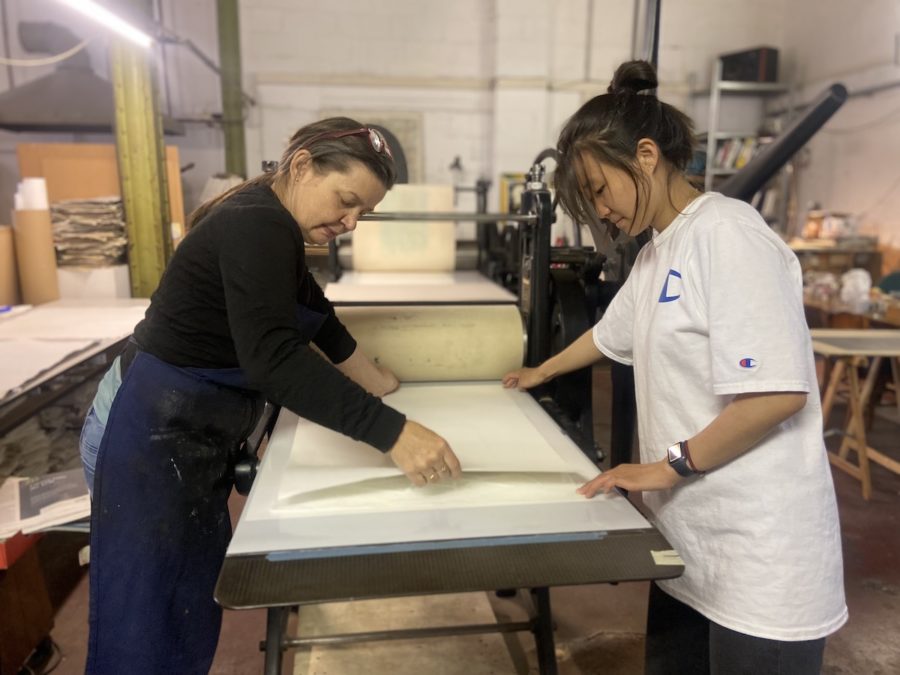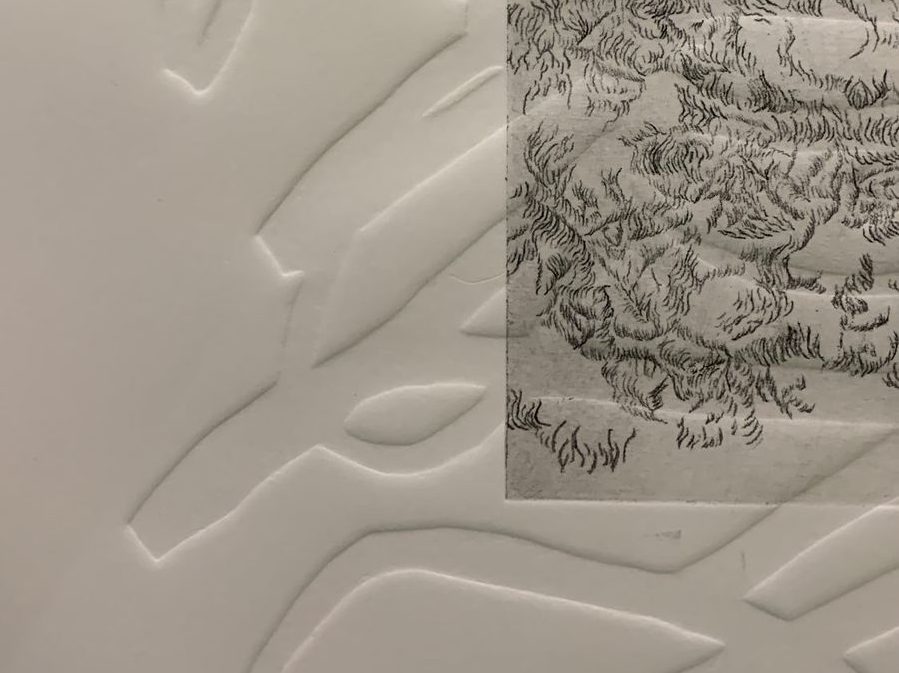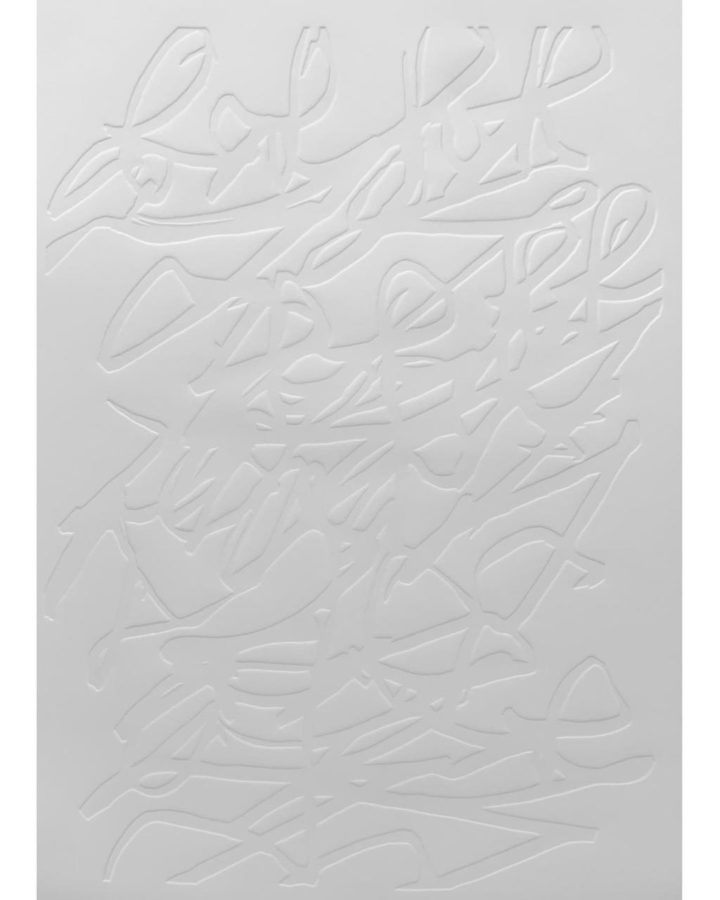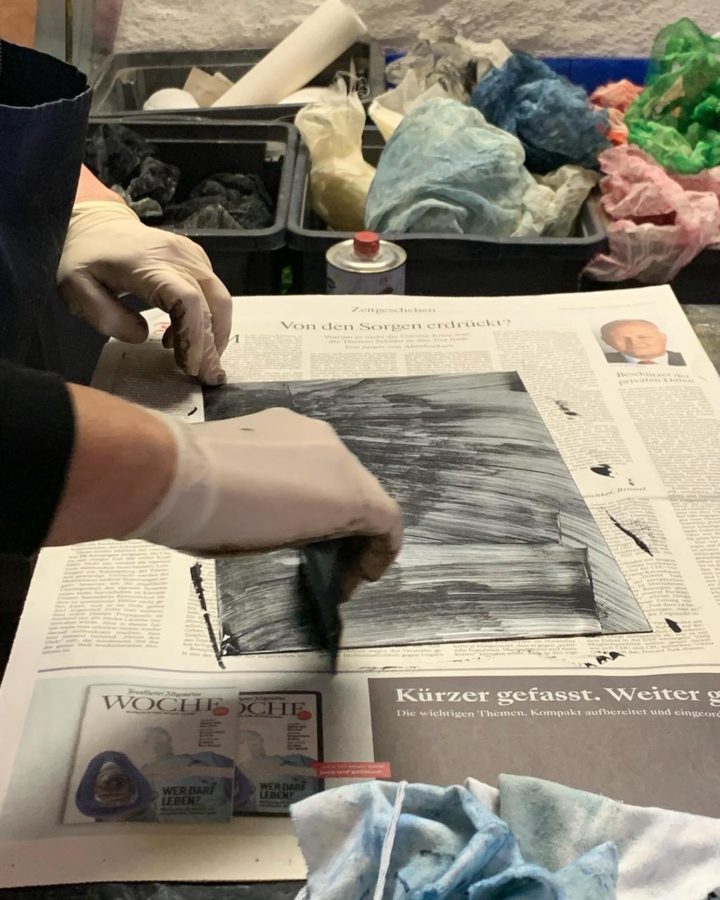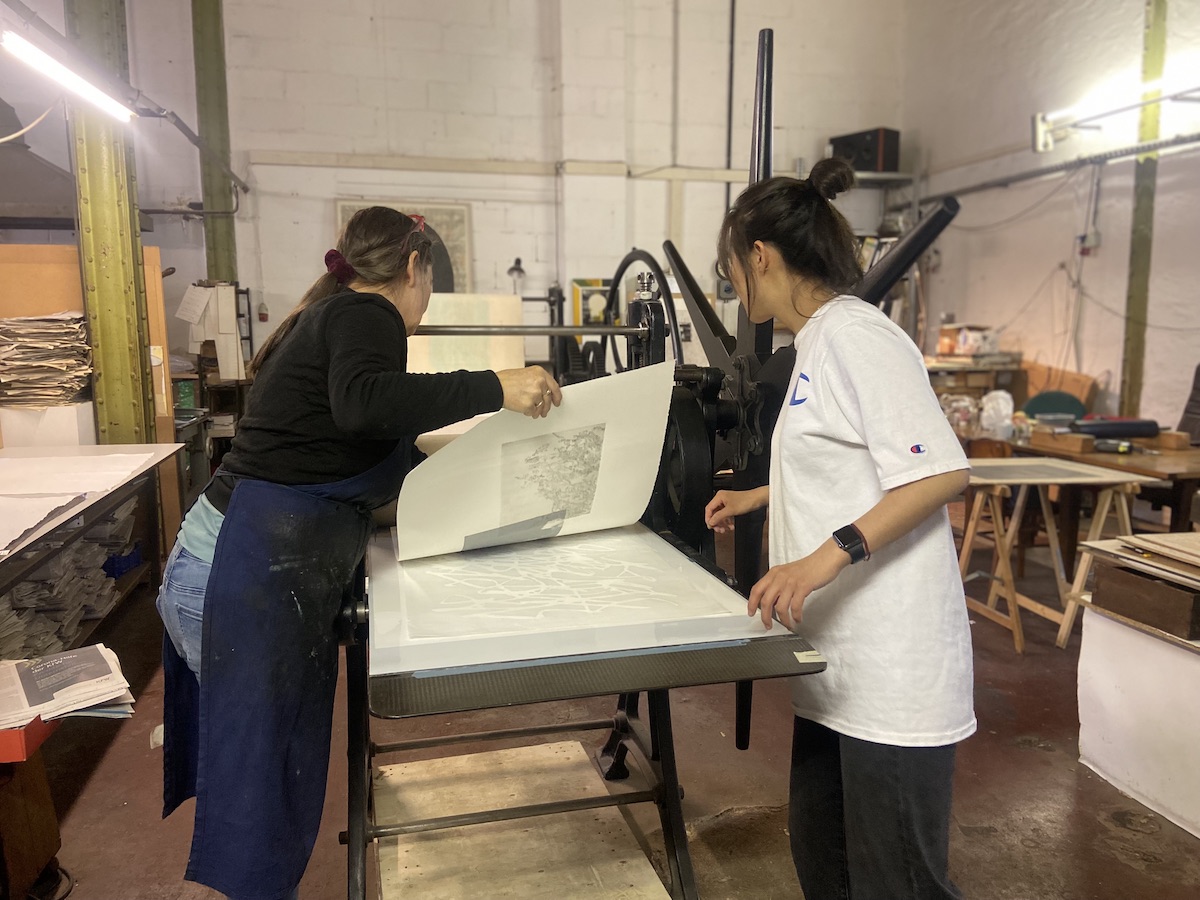 The works were first shown at the Spinnerei's 31.04 & 01.05.2022 open day called the Rundgang.