In 2022, Fourie was invited to be in residence at the David Krut Workshop in Maboneng to work at a larger scale than ever before. Using drawings made over a period of time in a surprising and refreshing return to the foundational medium, she has been experimenting with translating these sketches into monumental mixed media artworks, combing acrylic paint with soft pastel marks.
For this episode, Heidi Fourie met up with Britt Lawton at the David Krut Projects Gallery and Bookstore to talk about her completed residency. Heidi shares insight on her overall experience and the amazing artistic growth and inspiration she acquired. Shifting mediums from oil painting to pastels and drawing pencils and working on a much larger scale are just some of the things Heidi has done differently. She also tells us how this experience has influenced her going forward, what she hopes to do next and how she worked on her soon to be released soft-ground editions with Kim-Lee Loggenberg…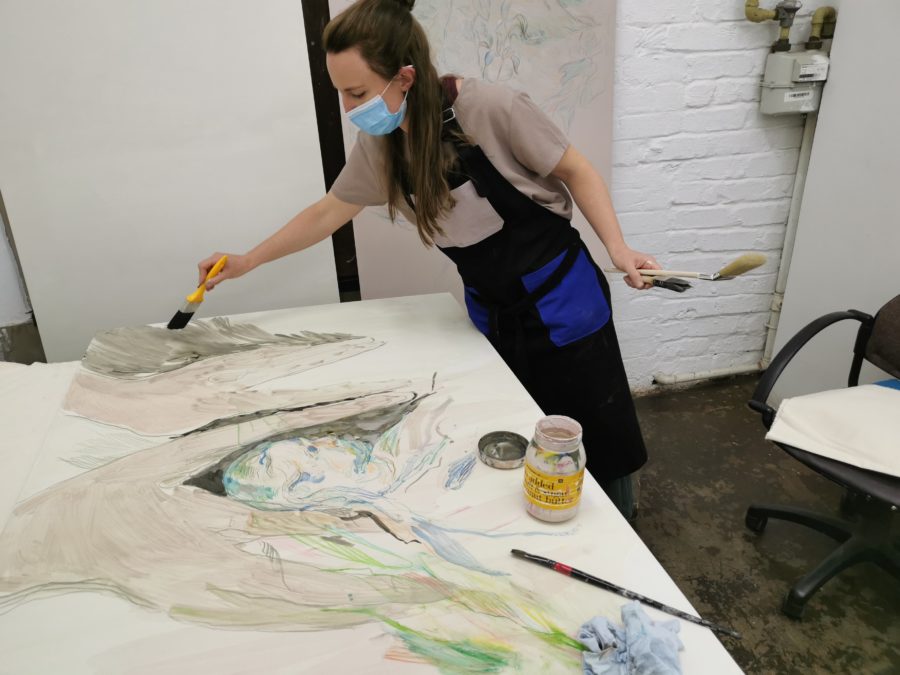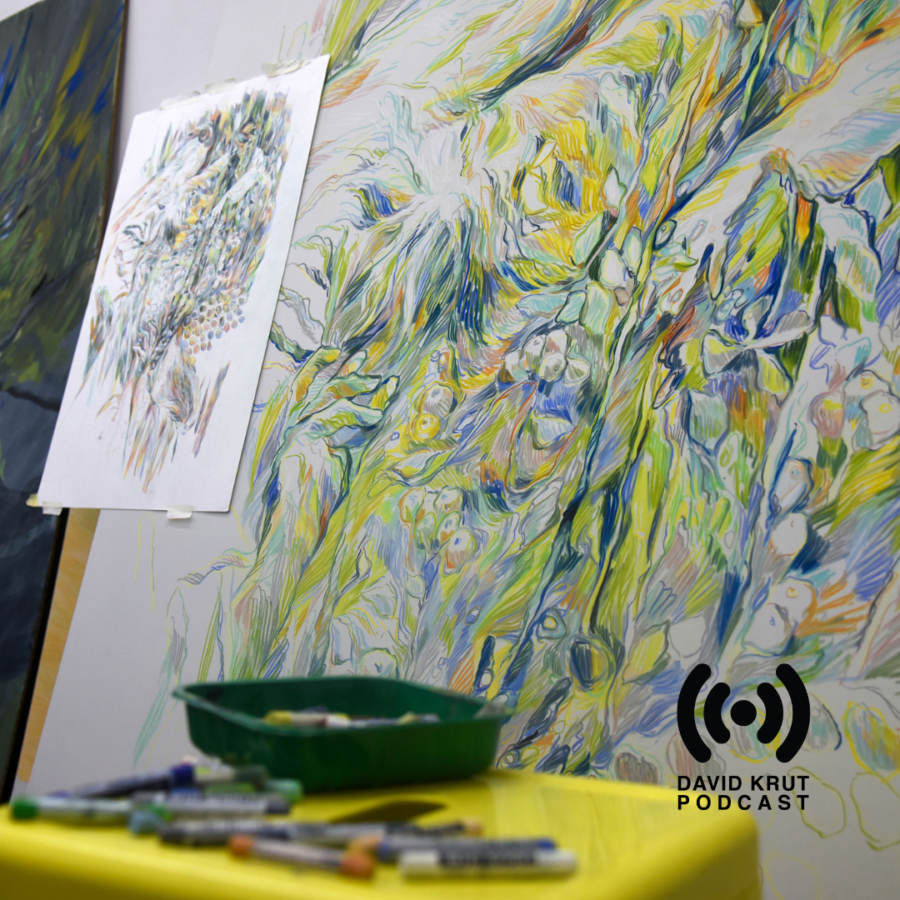 To learn more about Heidi Fourie visit the David Krut Portal.
You can also listen to the podcast on our YouTube page.