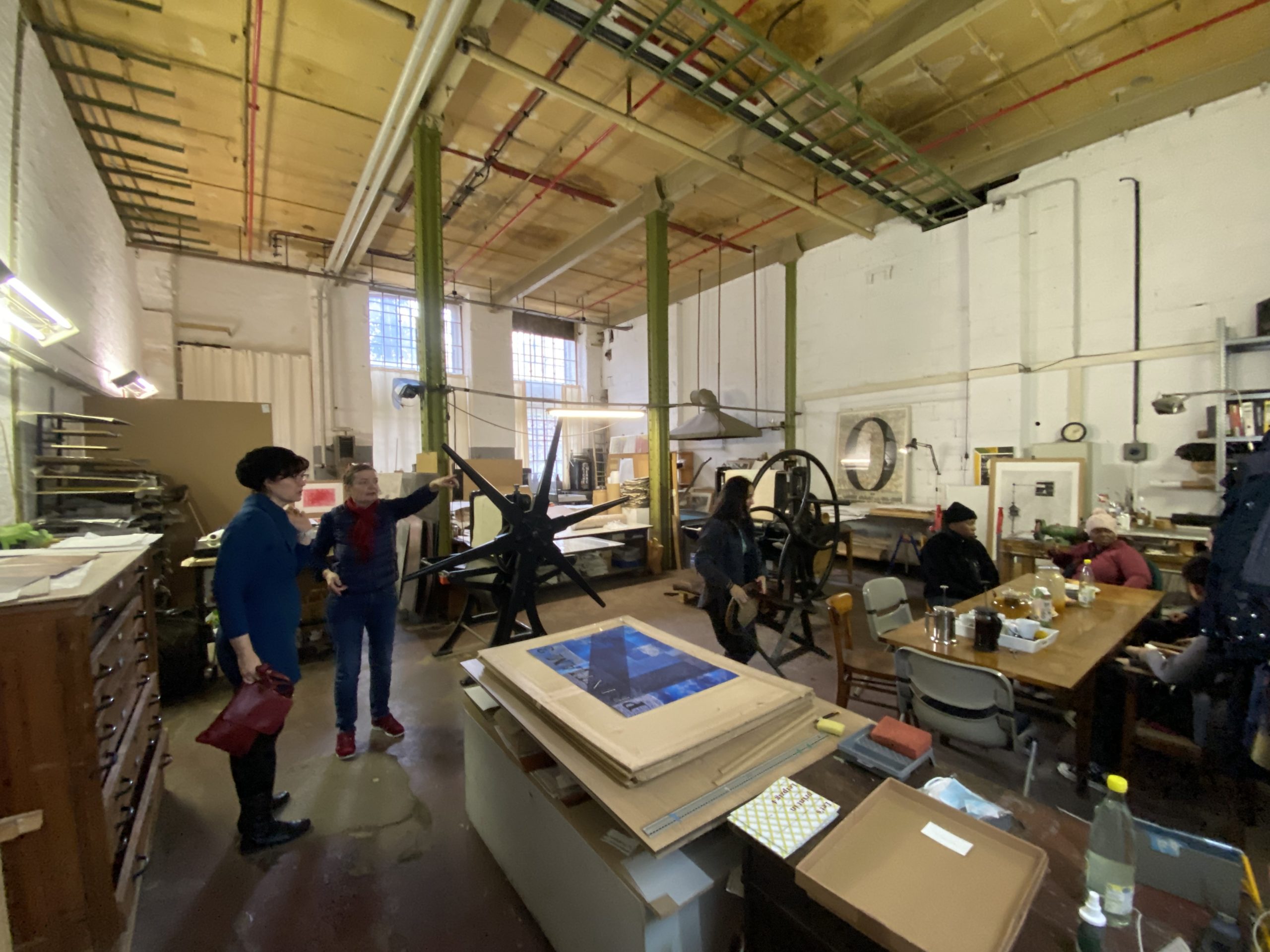 Within a week of arriving in the city of Leipzig the South African residency group was welcomed into 2 print studios.
The first visit was to Atelier für zeitgenössische Radierung Leipzig where Maria and Vlado Ondrej gave the group a warm welcome with delicious tea, coffee, local honey and German cakes. The South African group were joined by The Centre for the Less Good Idea's founder and partner in the Africa Leipzig residency program, Bronwyn Lace, and her family. Maria introduced everyone to their beautiful space – which includes an etching press as old as the city of Johannesburg!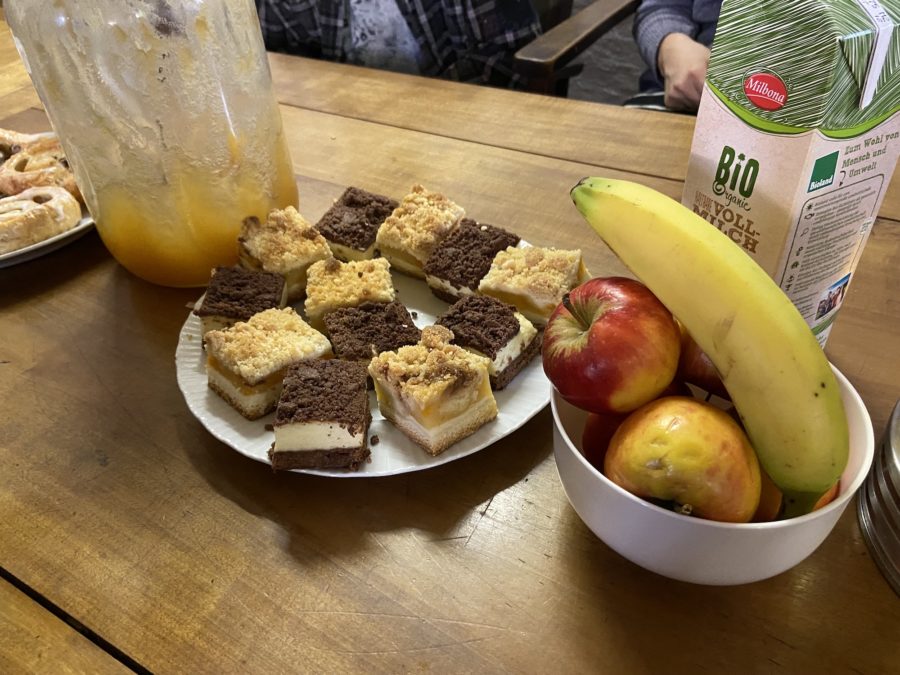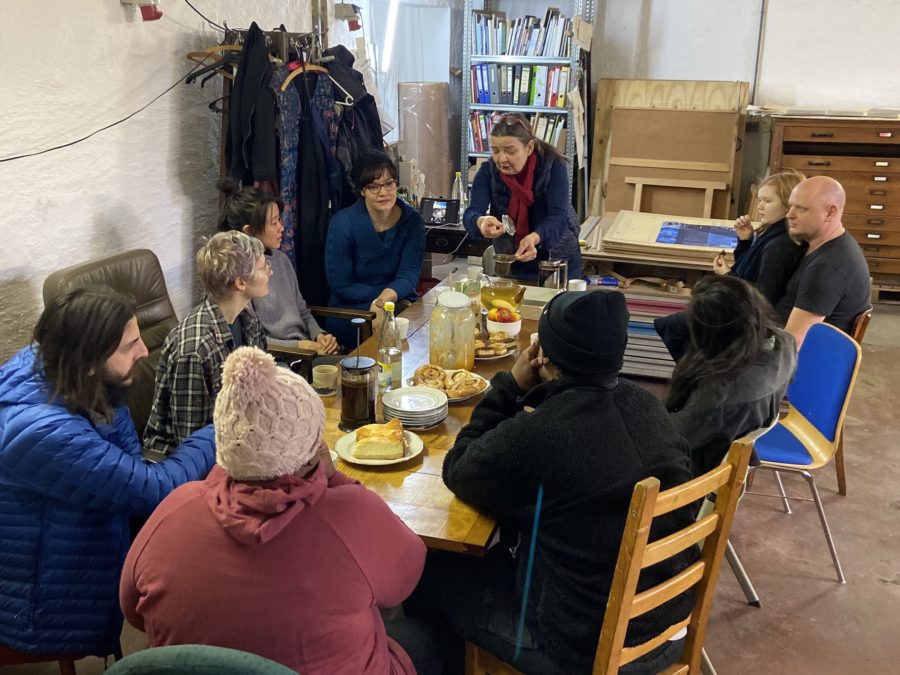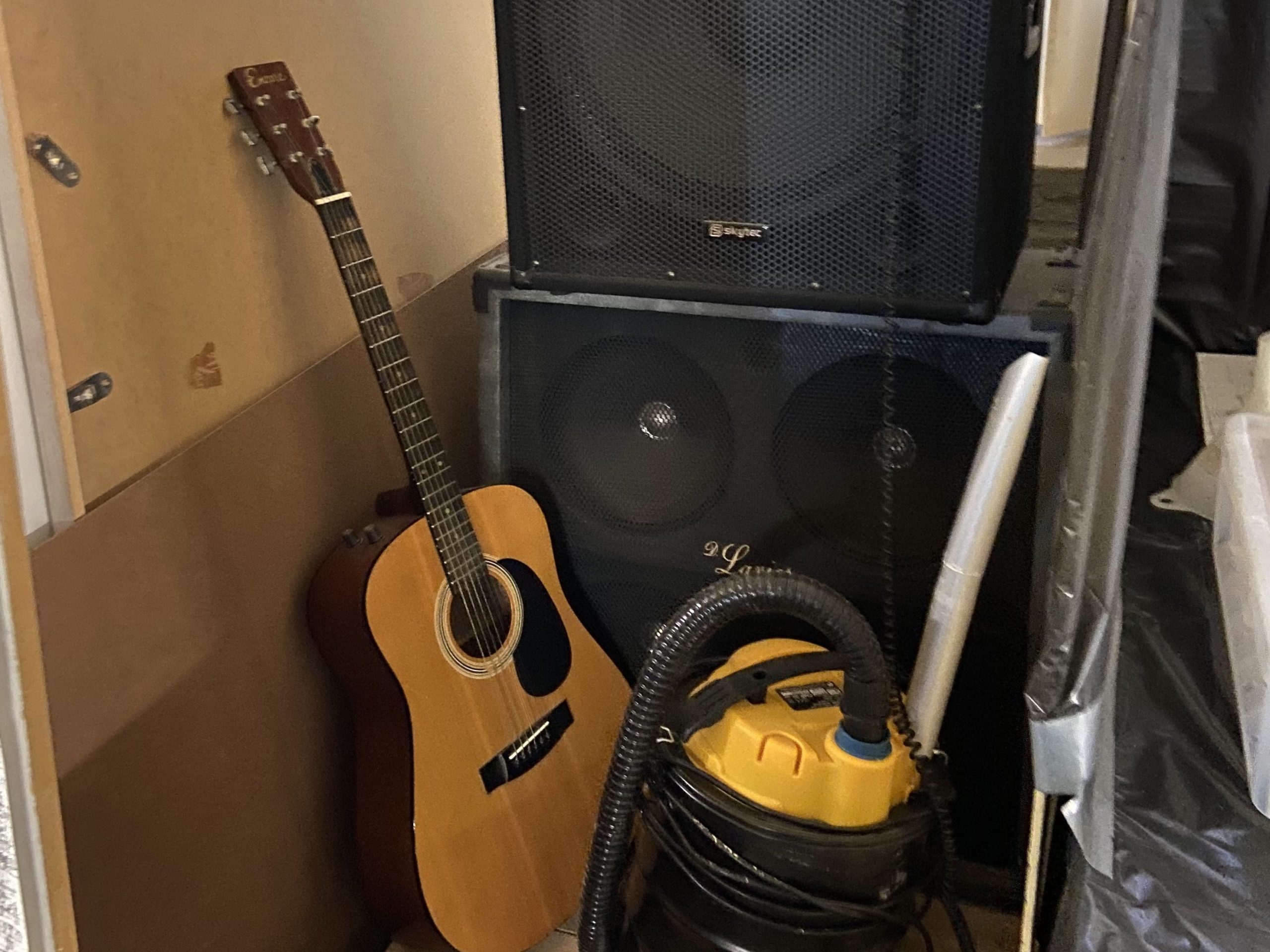 The South African LIA residency group will be participating in a collaborative etching project with Atelier Radierung. Over the three months of their stay they will be required to produce one etching image with Maria and Vlado. Maria showed the group a beautiful box of previous collaborative etching projects.
Maria and Vlado share a large space next door with a lithographic printer and have one of the largest presses we have ever seen.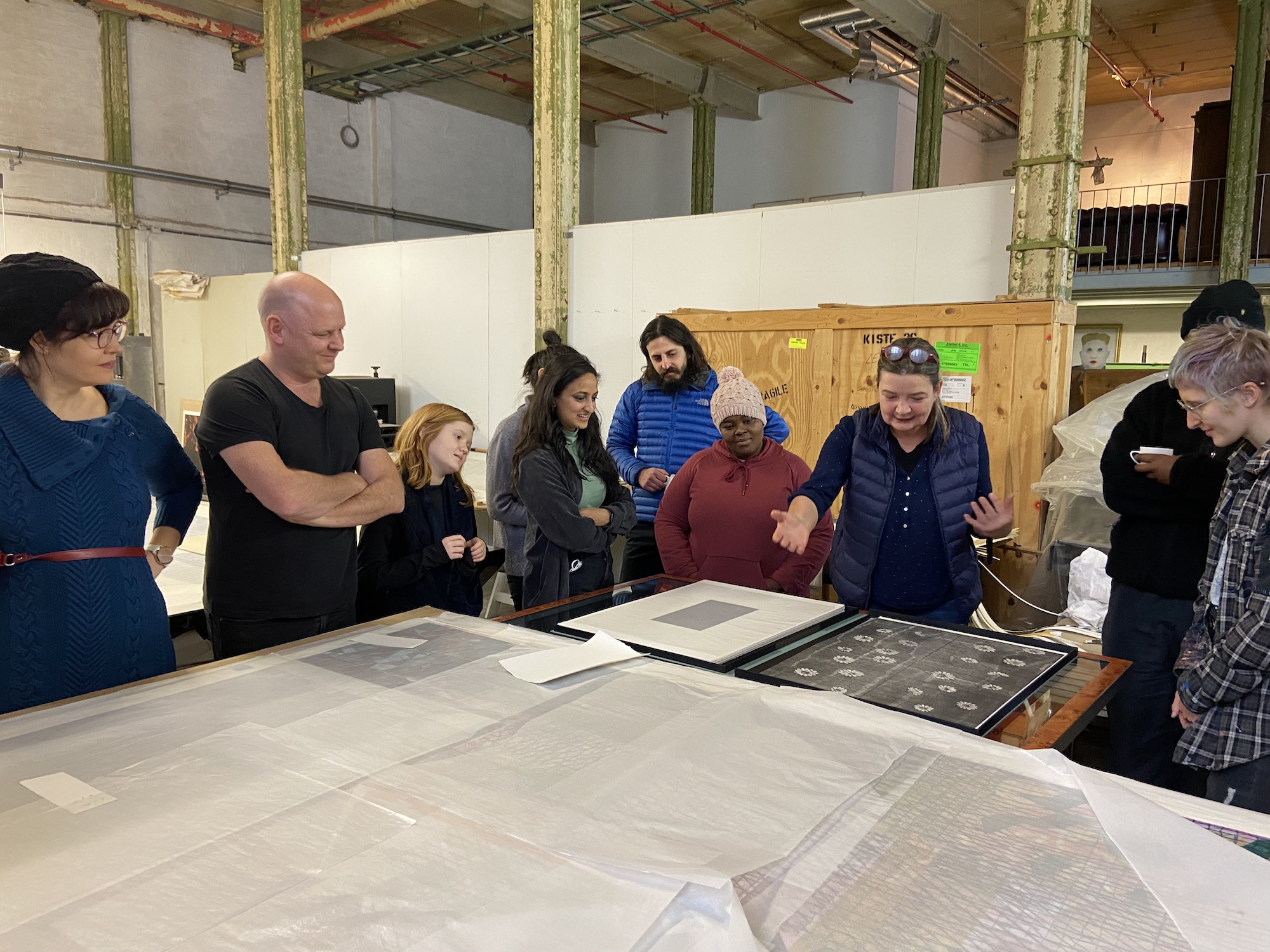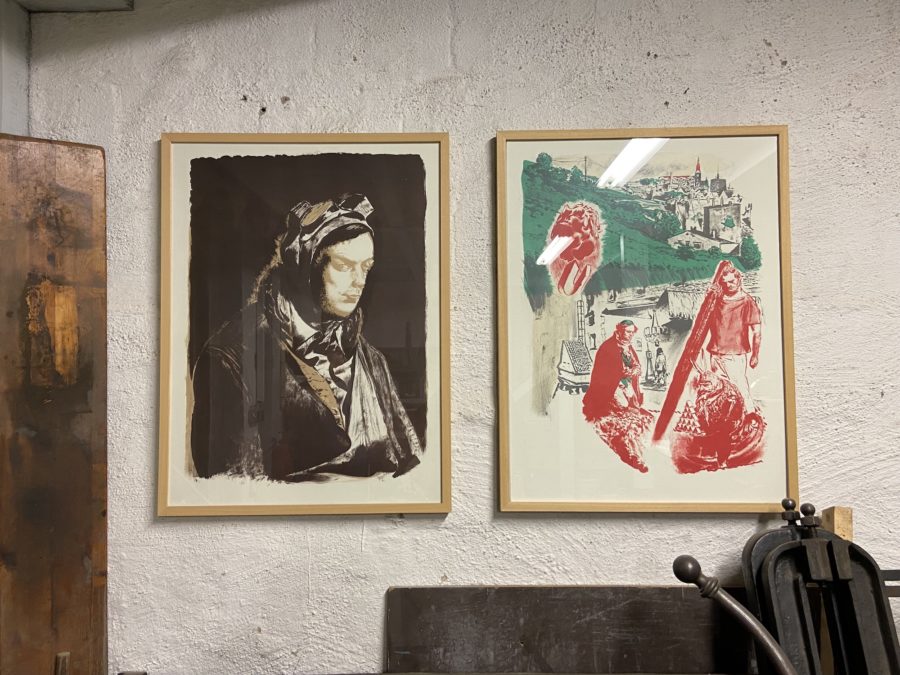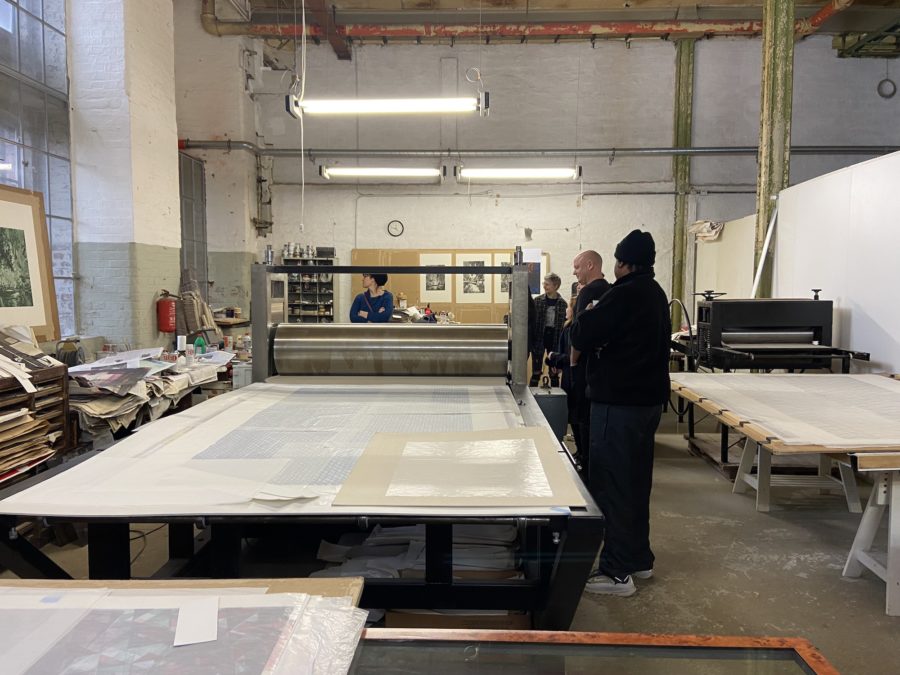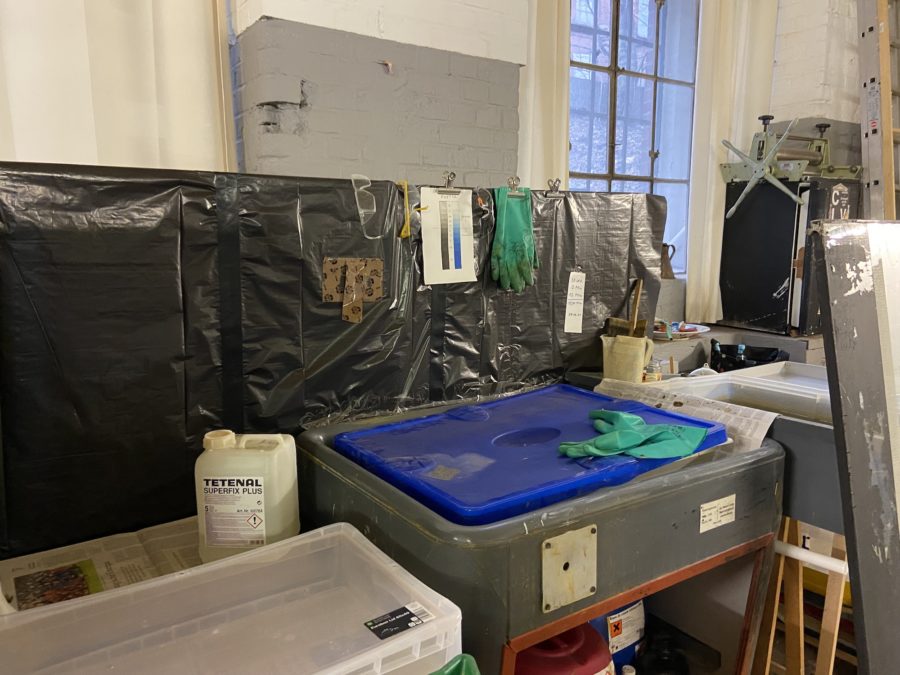 ---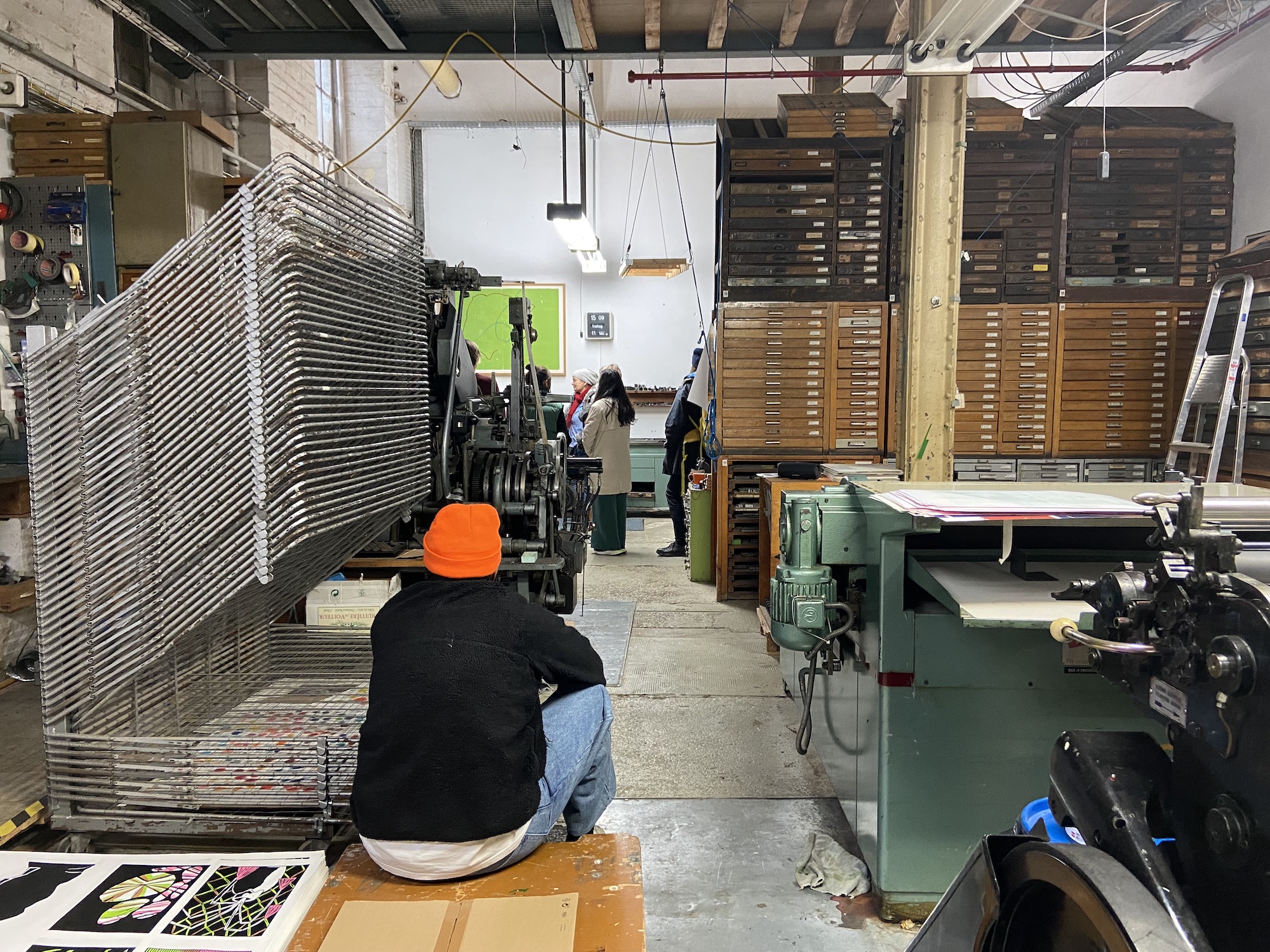 The second studio the group were shown to was Atelier Carpe Plumbum, Maria and Vlado's neighbour. It is a letterpress/relief printing studio opposite Maria's studio in the Spinnerei Center.
When Maria made her visit in October 2020, to South Africa, she brought the DKW a beautiful book called 'Masquerade'. The relief print book is of Animals in masks printed from hand carved linocuts. The artist Julienne Jattoit and her partner Thomas Siemon run the workshop, Atelier Carpe Plumbum. They have had their workshop at the Spinnerei for almost 20 years and only do prints from relief and letterpress on their machines. They even have a semi automated linotype machine for creating text through making hot metal typesetting. An incredible invention!

Juliette showed us how they were using the letterpress to emboss and perforate prints for folding and tearing after multi layered linocuts and text had been printed. The artist project she was working on exists as a series of about 4 images on A3 sized prints, they are printed double sided. Clients can then purchase any number of prints and combine them by folding origami style or tearing them in any way they pleased to become unique artworks.

Thomas demonstrated their Original Heidelberg Windmill press (like the one DKW were tinkering with at the Open Window Institute the week before the group left for Leipzig). It was wonderful to see it in action – professionally! He is currently working on printing a giant reductive woodcut on their offset machine. Very impressive scale!
The group left both visits inspired and ready to make some prints!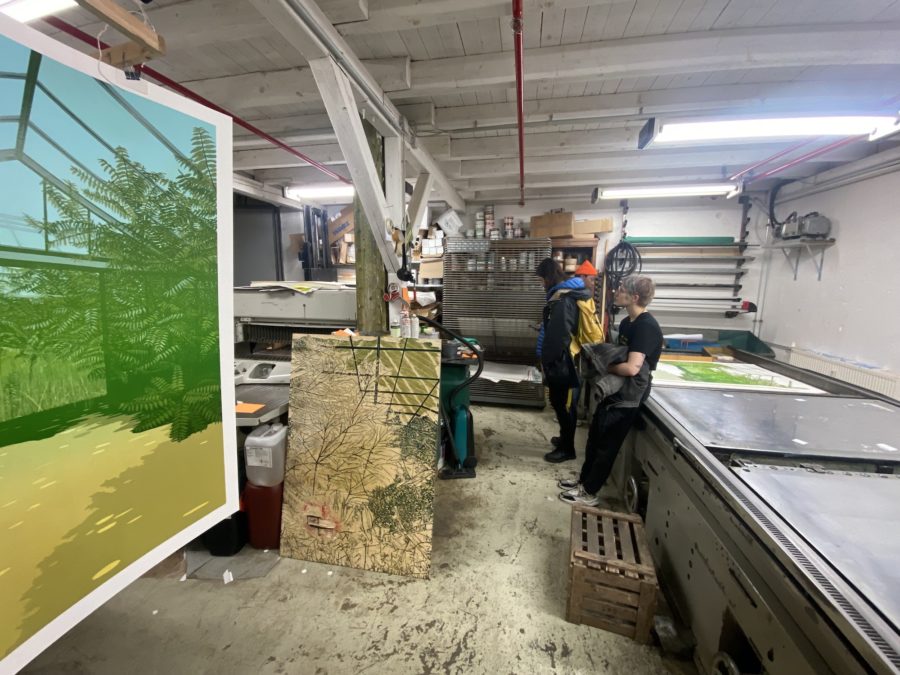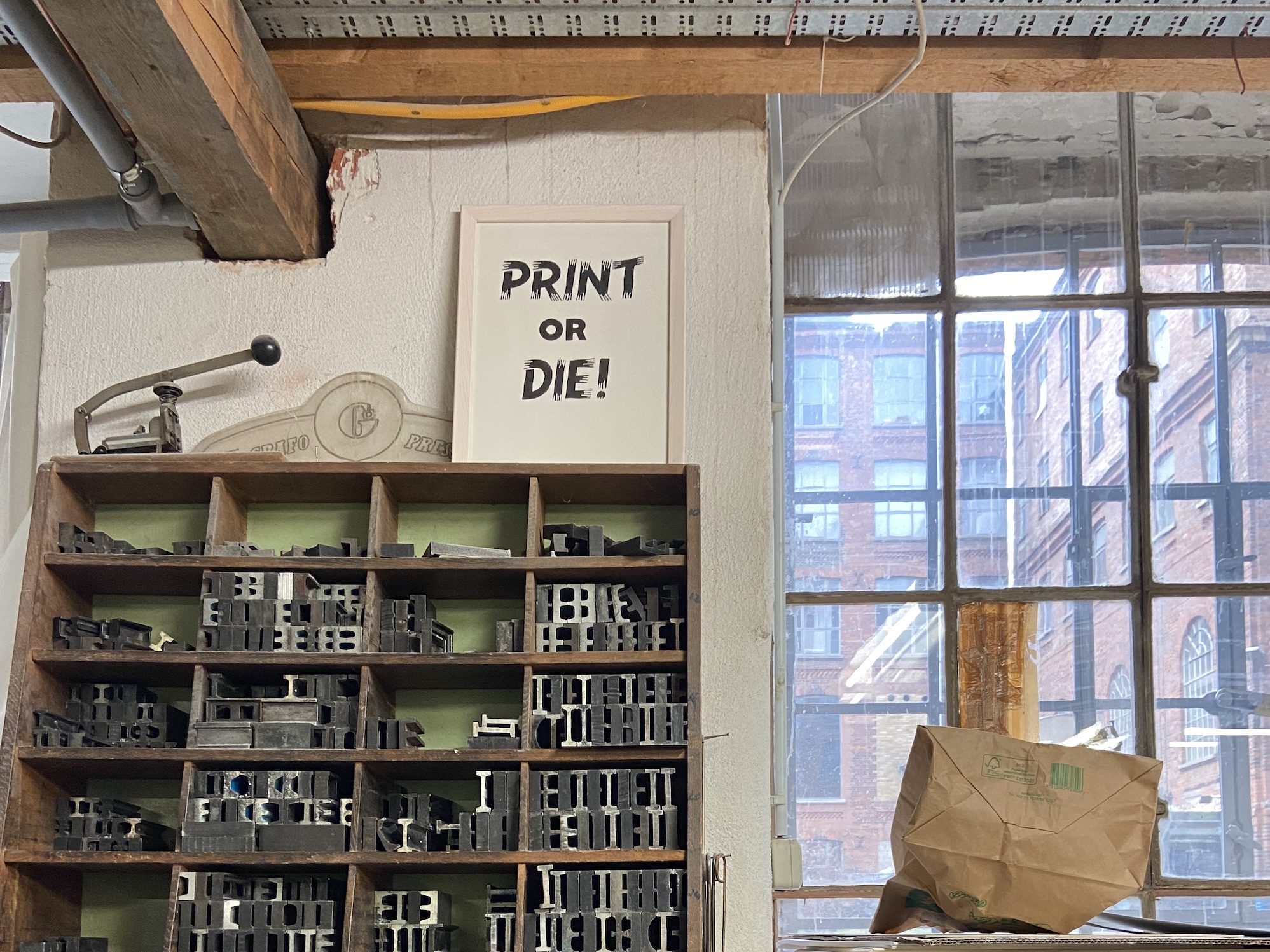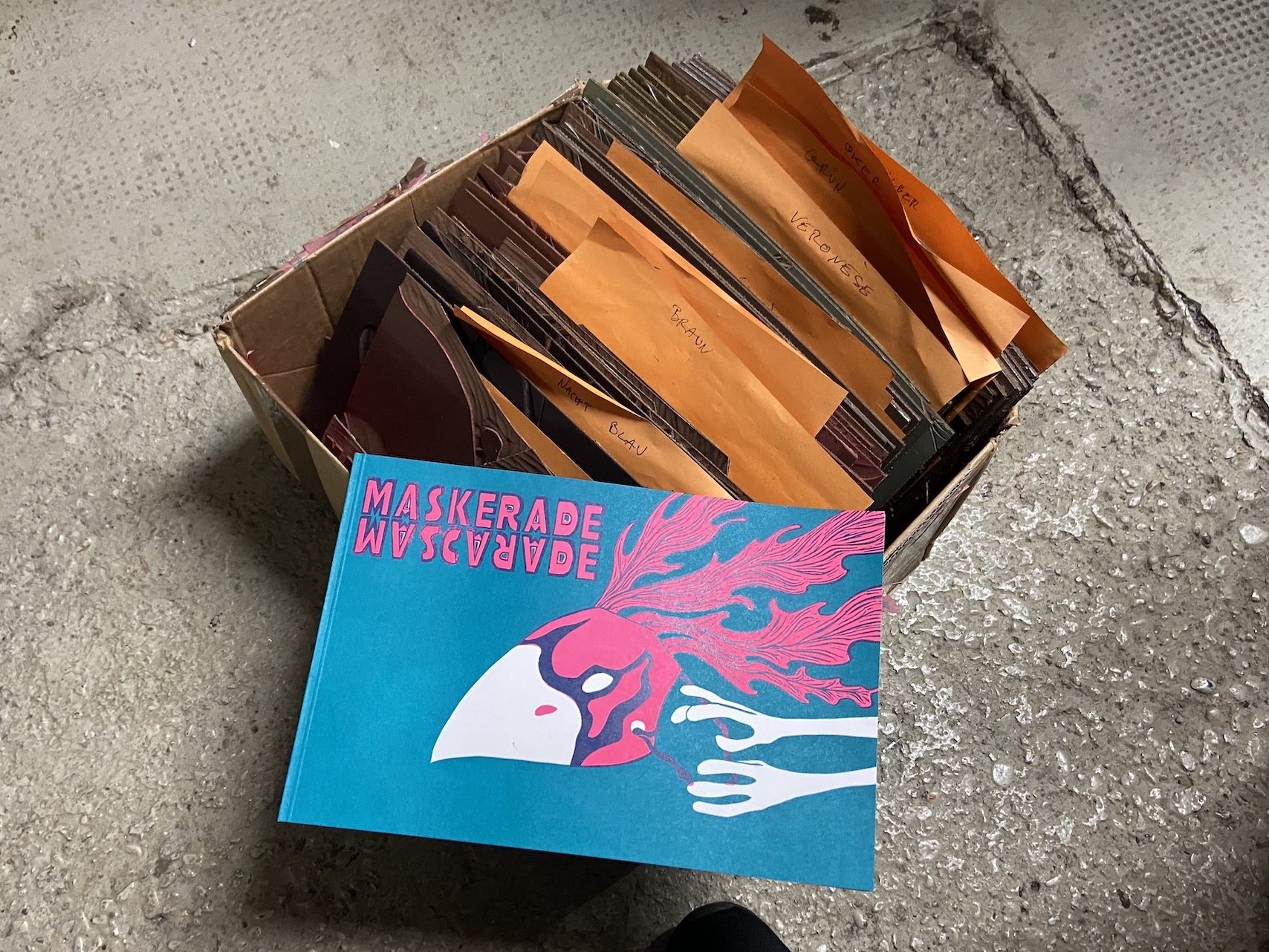 Visit the David Krut Portal site for the Leipzig Artists to find out more about the residency.