In April 2020, Artsy launched the #ArtKeepsGoing campaign with the goal of creating content with artists that highlights how they are enduring the unique situation of the global pandemic – COVID-19. This campaign has brought artists' voices directly to the community through a series of questions about inspiration, artistic practice and their art. We posed these questions to artist Maja Maljević.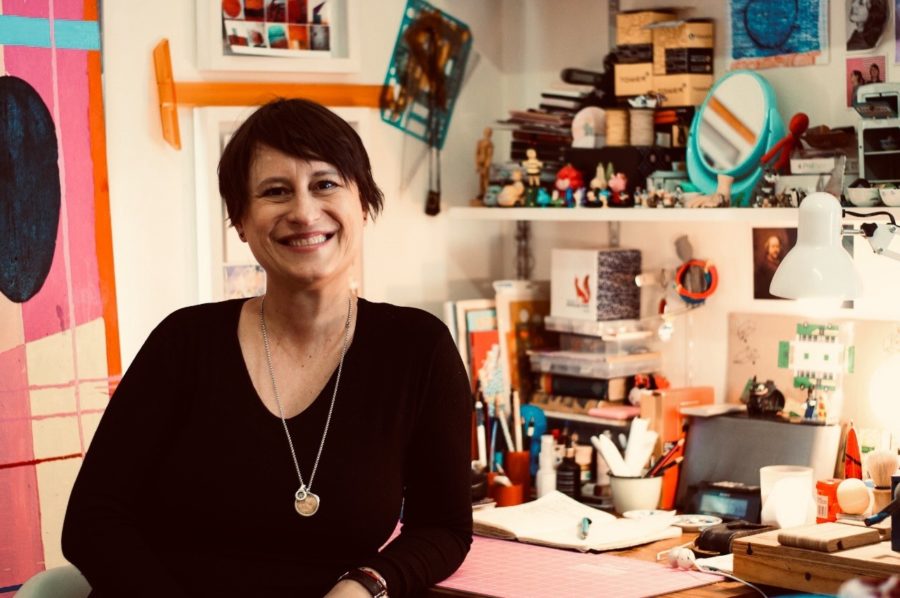 How does art keep you going during difficult times?
Maja Maljević: Making art is what I do, difficult times or not. I made art during the bombing of Belgrade and I continued to practice when I immigrated to South African and worked as a waitress to pay my bills. Being under lockdown is no different – I am still an artist making art.
How has your art practice been affected by self-isolation?
MM: I am very lucky in the sense that my studio is at home, so lockdown has not affected my working conditions. I am still in my space, comfortably creating new prints, drawings, paintings and ceramics. I am also in discussion with collaborators about creating fabrics.
How are you staying creative?
MM: Apart from art, I am cooking and baking new things. I even recreate the recipes.
Are you creating new work while social distancing?
MM: Yes. Always. And I am preparing for future solo shows, irrespective of the possibility that the deadliness might change given all the uncertainty.
Who are some other artists you are moved by right now?
MM: David Hockney is someone I am absorbed by at the moment – his visual language and use of colour. Otherwise, I enjoy exploring contemporary art and expressive media through Instagram.
How are you staying in touch with your community or supporting other artists?
MM: Social media.
What work of art in your home means the most to you?
MM: My personal friends' works. And the drawings of my friends' kids. I have them framed.