08.09.16
Blogger: Jessie Cohen
This year, the major contemporary African photographer and conceptual artist, Aida Muluneh, is the profiled artist of East Africa at the FNB Joburg Art Fair. She is based in Addis Ababa and her visit to Johannesburg is to do a TED talk for the Fair and to show her work. The visit has allowed Muluneh to spend time at the David Krut Projects workshop, known as DKW, and connect with Meghan Johnson (another visitor who represents her internationally through our gallery in New York).
While at the workshop, Muluneh collaborated with master printer Jill Ross and assistant printer Chad Cordeiro, acquainting herself with the printmaking medium before deciding on how to edition work with us.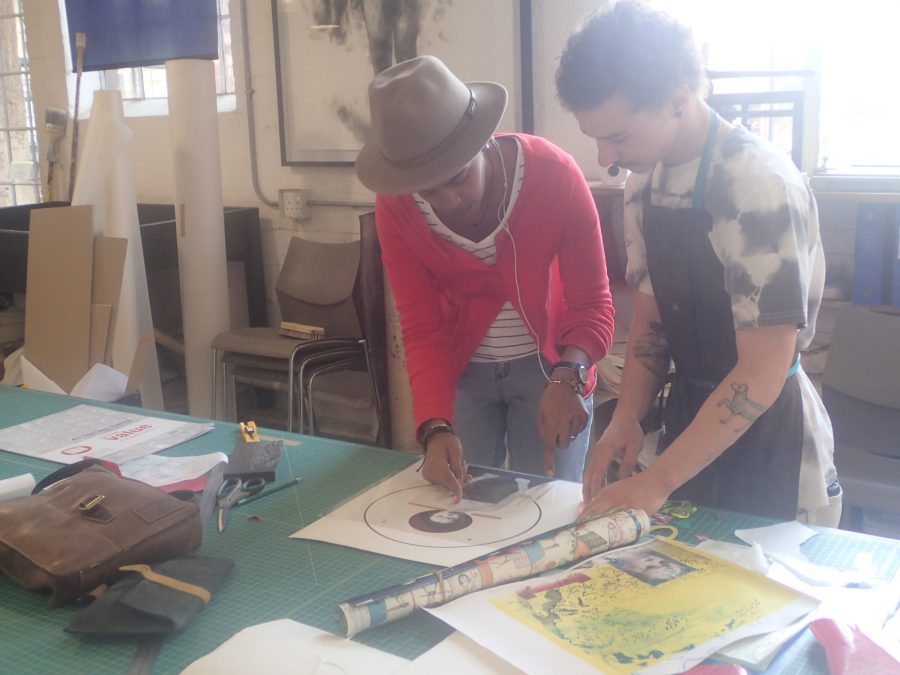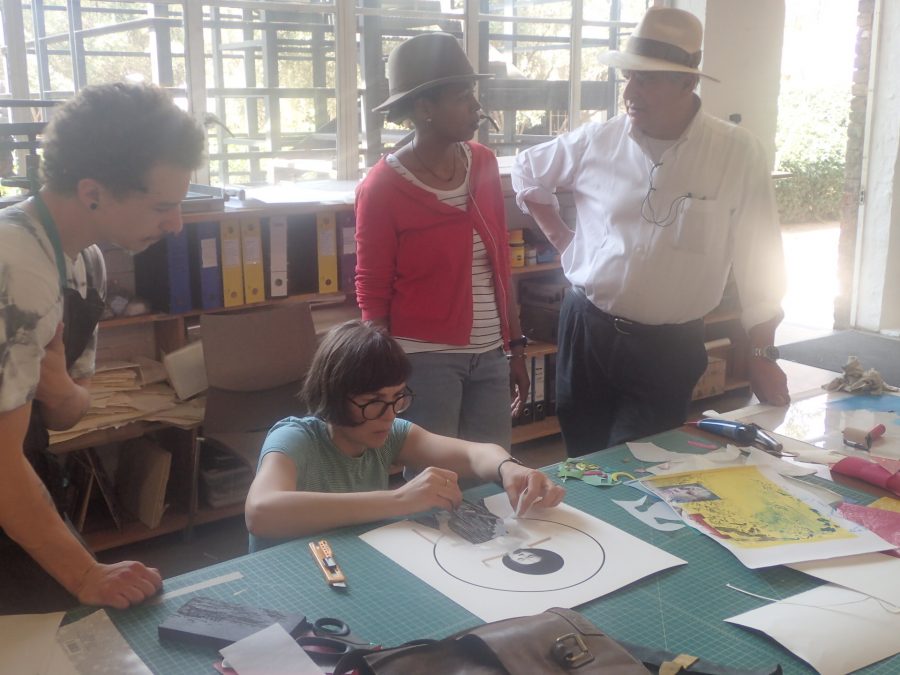 During the process, Muluneh noted an interesting difference between photography and printmaking: "Usually, for me to arrive at an image I work in soft copy [on the computer]. Here, I am working with the physical hand. It feels like the difference between eating sugar and eating a healthy meal. The time-consuming nature of the process adds a sense of soul. I am struck by the level of precision – all the mathematics involved in printmaking, which I didn't anticipate."
Muluneh brought a few of her photographs, which have never been released, to use as a base for making some test prints. While at the workshop, William Kentridge who has a personal studio at Arts On Main, visited for a meeting with Jill Ross and offered Muluneh  some advice on different printing techniques.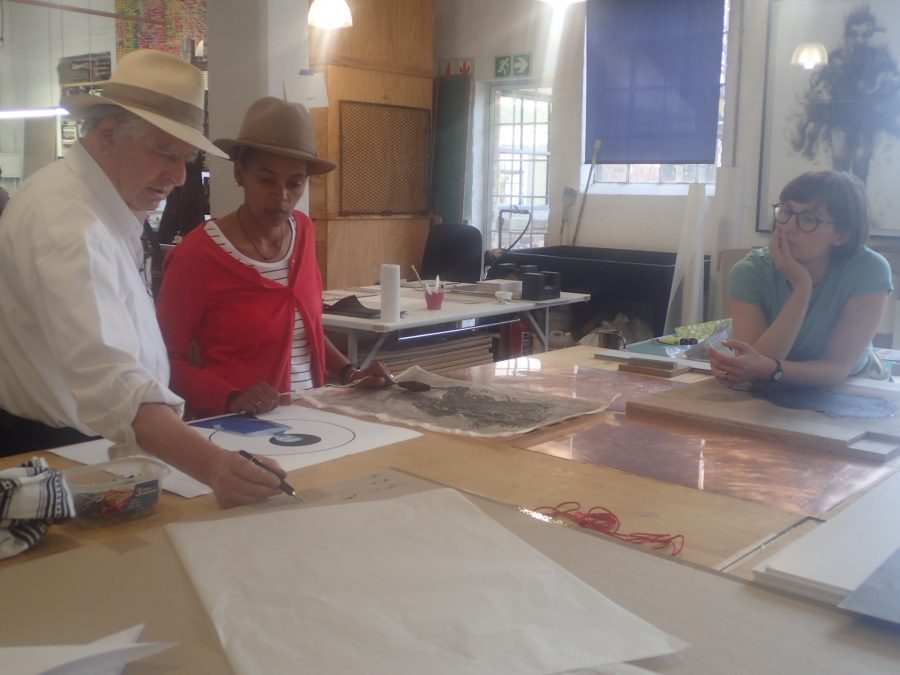 After her first day in the workshop, Muluneh found herself striving for a laser-sharp quality of line, explaining that she gravitates towards geometric shapes and to distinct lines, like in the 99 Series.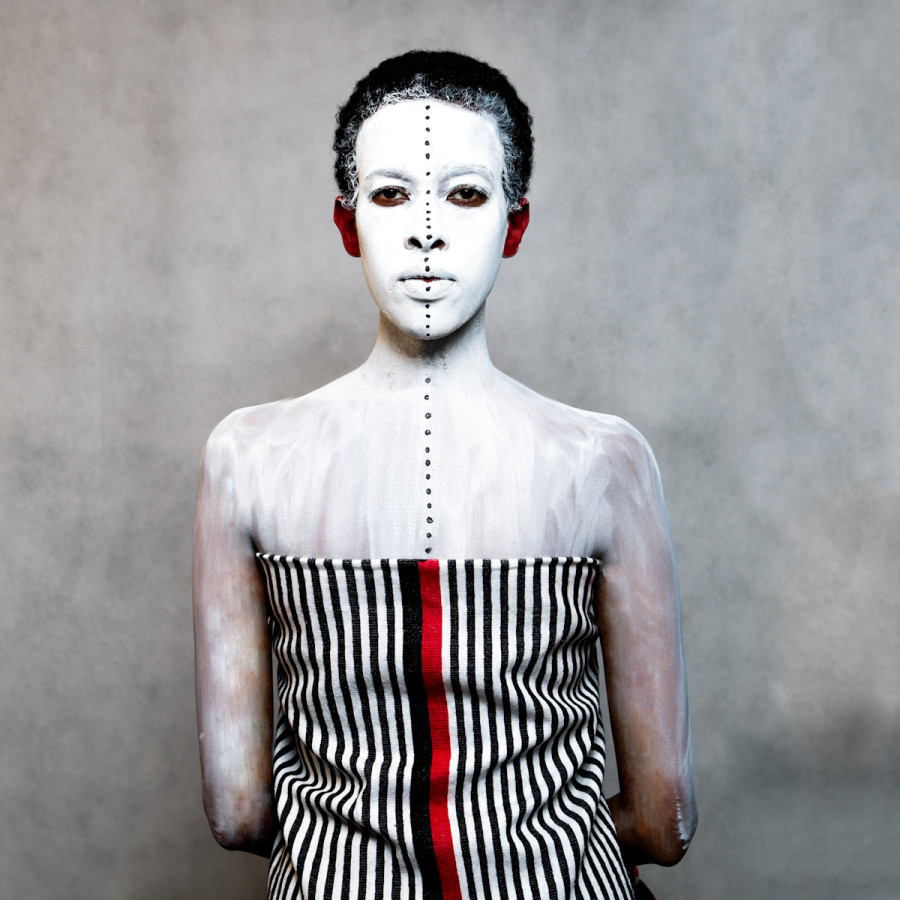 Muluneh is keen to add intricate, hand-crafted lines and shapes to her already richly saturated and thoughtfully composed photographs. She is excited by the connection she sees in the process of layering marks and colours in printmaking with the early twentieth century Ethiopian and Egyptian tradition of hand-painting photographs, which was done before colour film was available.
On her first day, Muluneh experimented with linocut and the application of characteristic Japanese imagery onto the photographic image. In this test print (below), the sharpness of line is achieved in the form of a raw and painterly mark.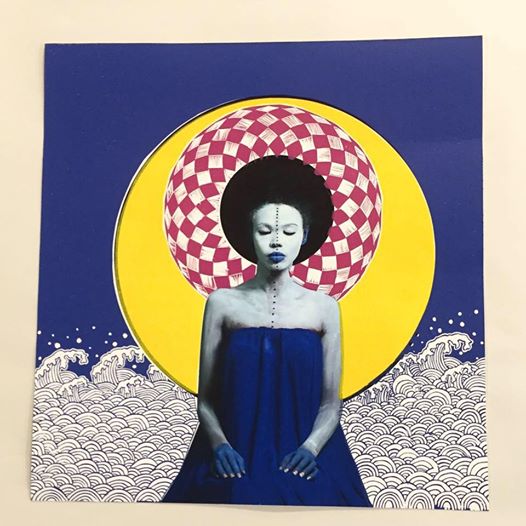 "I find I am becoming like Andy Warhol who experimented with silkscreen – layering different colours and textures onto the same image"- Muluneh.