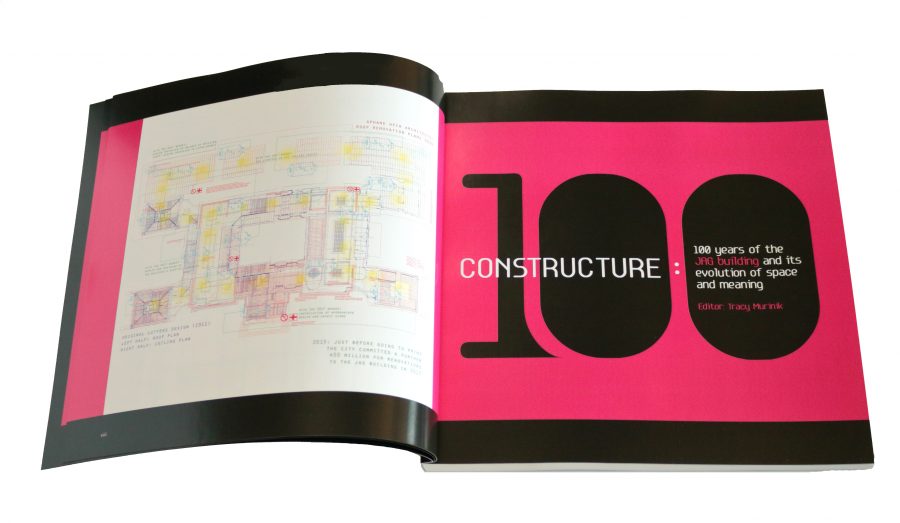 David Krut Publishing and the friends of the Johannesburg Art Gallery are pleased to announce the release of Constructure: 100 years of the JAG building and its evolution of space and meaning, a landmark book celebrating 100 years of JAG.
The book reflects the history of JAG, starting with the founding of Johannesburg in 1886. It contains architect Sir Edwin Lutyens's original plans and the layout of the building today. It also lists the fascinating chronology of exhibitions held in the gallery from 1910-2015.
Thirty historians, curators, researchers and previous JAG directors have contributed to the book, which was edited by Tracy Murinik. Content is arranged under three sections: "Historical Overview", "New engagements / Shifting Boundaries" and "Changing Visions".
Dr Jillian Carman is the major authority on the history of JAG and has contributed to this book, following from her previous in depth publications on the gallery. This includes Making of the Johannesburg Art Gallery (2006) and One Hundred Years of Collecting: The Johannesburg Art Gallery, which she edited in 2010.
The book is designed by Bluprint Design who worked with Antoinette Murdoch – the current director of JAG.
Details of the book: 200 pages in full colour with an ISBN: 978-0-9946540-9-0.
It is available for R700 (VAT inclusive) from David Krut Bookstore, 151 Jan Smuts Avenue, Parkwood, 2193. Telephone: 0118804242