08.12.15
Last week, we had the pleasure of welcoming young up-and-coming artist, Keneilwe Mokoena, to the workshop to carve some test plates. Mokoena is from Pretoria, where she studied Fine Art at Tshwane University of Technology (TUT), specialising in drawing and painting. She was recently awarded the prestigious Reinhold Cassirer Award, resulting in a ten-week residency at the Bag Factory, which will follow with an exhibition of her work alongside previous winners.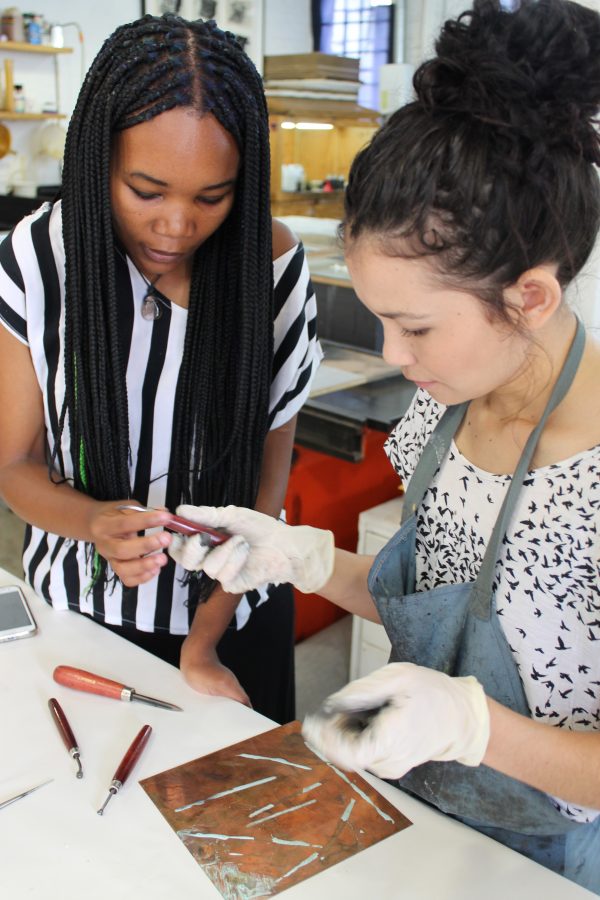 On her tumblr page, Mokoena prefaces her work with the slogan, "microcosm to macrocosm. mind and matter. organic and inorganic. everything is bound by self-similar patterns of order and chaos."
In her drawings, she depicts enlarged formations of bacteria, viruses and parasites as if they have been placed under a microscope. "I like to depict the finer details of the natural world", she explains, "details which the eye doesn't immediately see".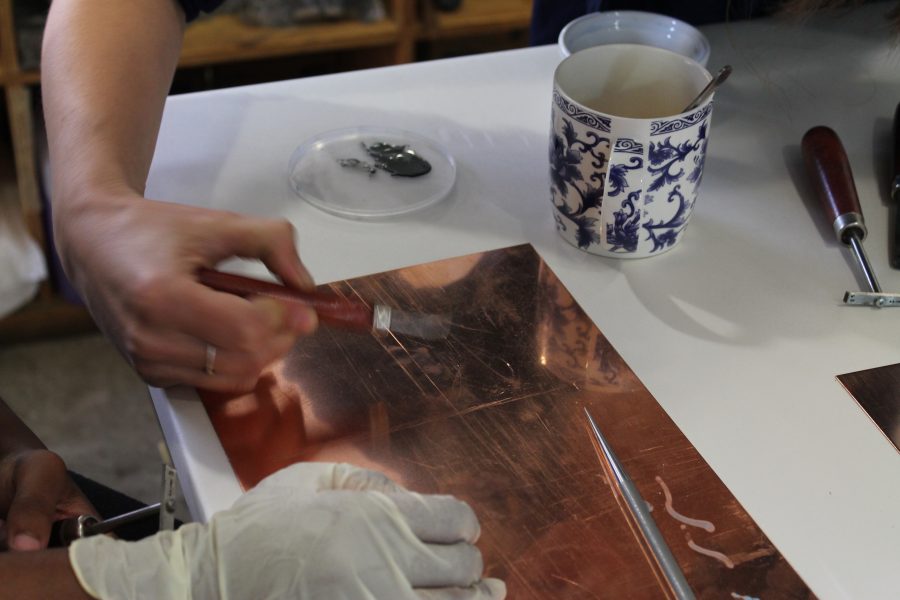 Although Mokoena recently completed an art degree, she has not printed for some time.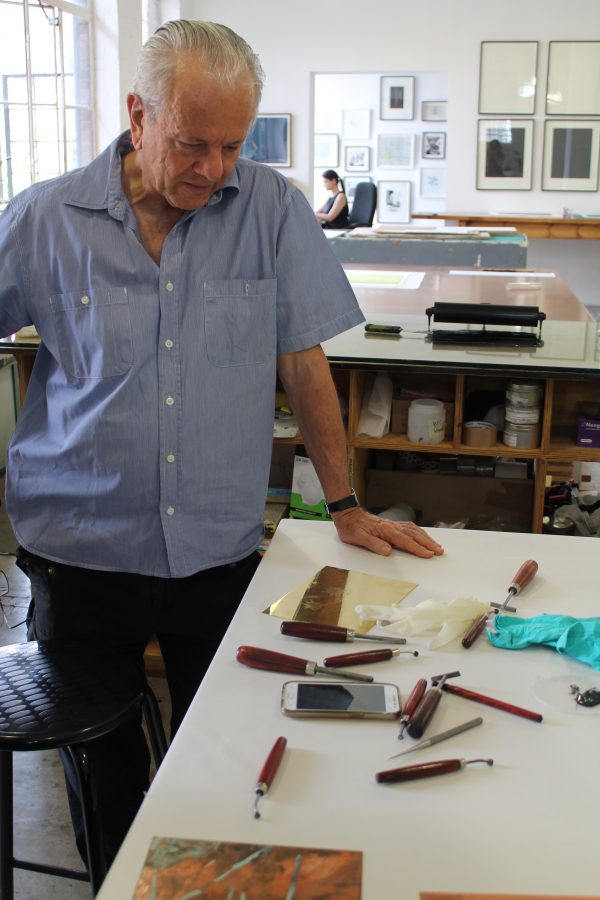 After experimenting with the etching tools, Mokoena moves on to a freshly polished brass plate. She works in drypoint, etching an imagined image that resembles molecules and wispy dandelions.
This was the result:
Analysing the results, Mokoena is pleased with the chaotic nature of the composition, which reflects the disordered natural environment that she is portraying. She resolves that next time she will make harsher marks in order to achieve more tonal shifts, but she is pleased with the clean, crisp quality of some of the lines as well as the hazier, grainy parts. She finds these effects to be apt for her subject matter, but would reduce the burr effect in parts.
For future, Jill recommends that Mokoena push herself further to create more tonal difference and sensitivity of line.
Click to view Keneilwe Mokoena's work on her tumbr and flickr pages: