24.11.15
Blogger & photographer: Jessie Cohen
It's almost Christmas but the pace at AOM is not letting up. Master printer Jillian Ross is back in the workshop after a trip to the Editions/Artists Book Fair in NYC, and the printers are poised for a hard day's work.
The space is pumping with energy. Jillian is cutting Perspex with the help of Kim-Lee Loggenberg, Sbongiseni Khulu and Neo Mahlasela in preparation for a set of nine watercolour monotypes by Luis Alonzo-Barkigia, a Mexican-born artist now living between New York and Johannesburg.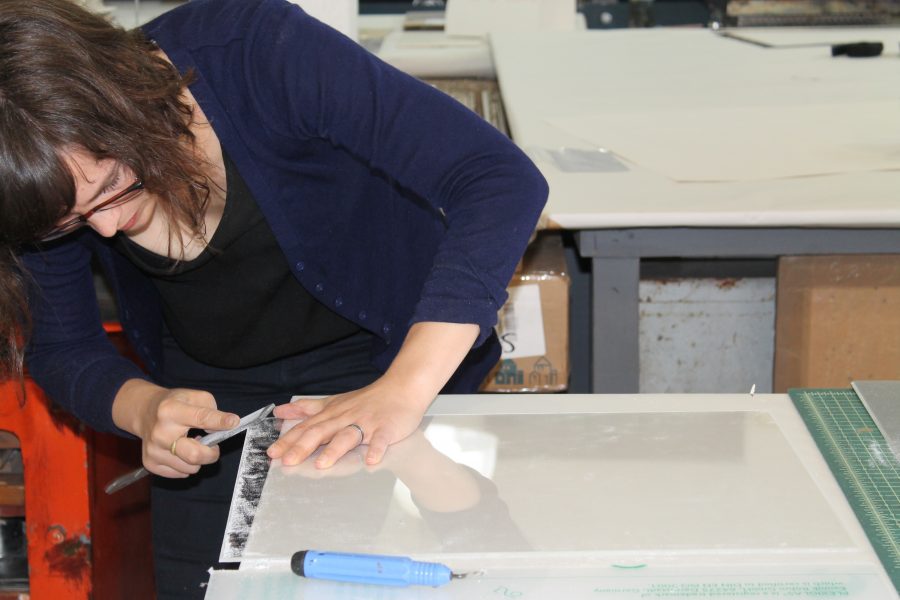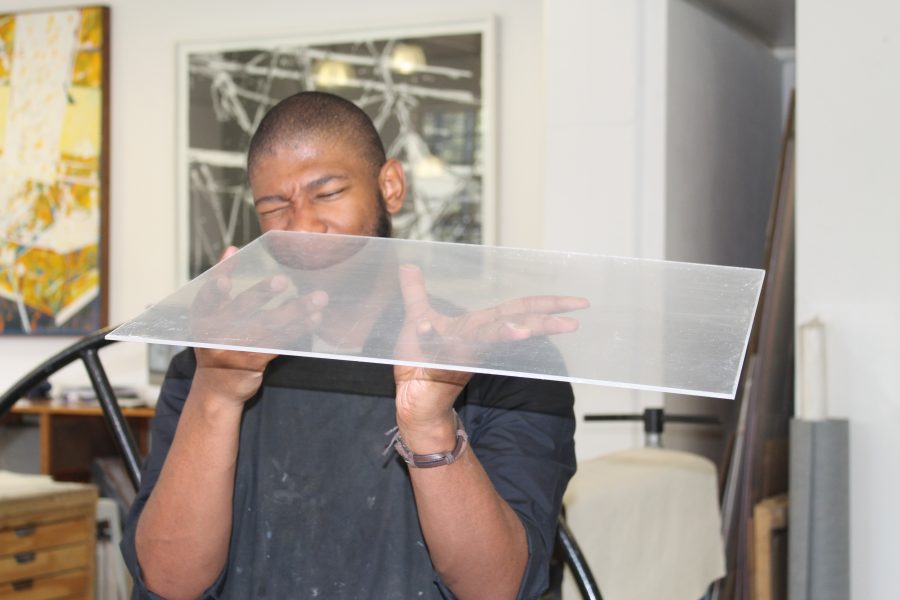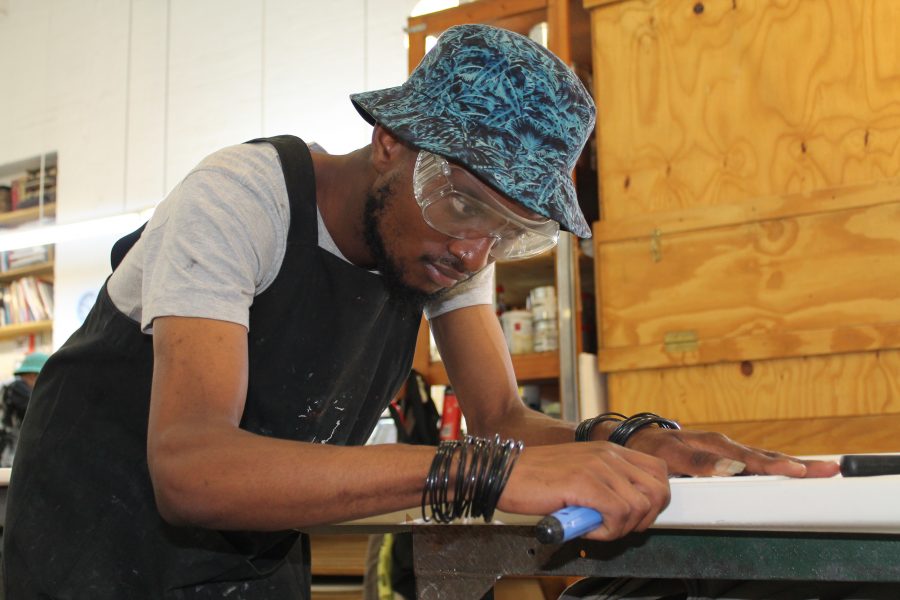 Adding to the buzz, Alonzo-Barkigia strides in to collect the Perspex plates and does a test run. "I'm keen to see how different types of water-based inks and mark-making techniques imprint from the plate to the print", he says with excitement and a hint of nervousness. "I haven't printed since 2002", he admits, "and even then, I did woodcuts and aquatints. This is new terrain for me." In light of the loose and colourful nature of his collage drawings, Alonzo-Barkigia decided to create a set of watercolour monotypes under Jillian's guidance that working in this alternative medium will push and develop his practice.
For making the monotypes, Alonzo-Barkigia will work with a common theme that runs through his work: the navigating of new spaces through the eye of an outsider. The monotypes will be executed on a solo road trip between Cape Town and Johannesburg in the upcoming weeks. They will go through the printing press at the end of his journey at our AOM workshop.
The artist has no agenda for the prints aside from knowing that they will be landscapes. He defends his impromptu approach: "I'm at my sharpest when I react intuitively to my surroundings. I like to create a loosely structured relationship to my environment which functions like a jungle gym which I bounce off in my mind."
Alonzo-Barkigia's self-set variables are straight-forward: nine 40 x 50 cm plates and six days to document his travels from A to B. Although, he stresses that "it is more about the journey than the destination". Along with making the prints, the artist will take photographs, documenting his journey through a myriad – or rather, a "collaging" – of means.
Why focus on landscapes?
Alonzo-Barkigia: "My interest in landscapes comes down to the solitude factor – the heightened zen feeling I get when forced to observe my surroundings. Landscape drawing is a form of meditation for me." Sounding like a pure Romantic, he added that "there's something totally sublime about nature." Alonzo-Barkigia is less interested in documenting his social interactions along the way as he sees this as a distraction from his creative, self-navigating purpose.
How might he execute the prints?
Alonzo-Barkigia tells me that he recently visited the Scottish National Gallery where he felt inspired by watercolour works by Arthur Melville. While Alonzo-Barkigia sees his work as more abstract than Melville's, which tend towards the figurative, he was drawn to Melville's ability to construct an image using minimal brushstrokes.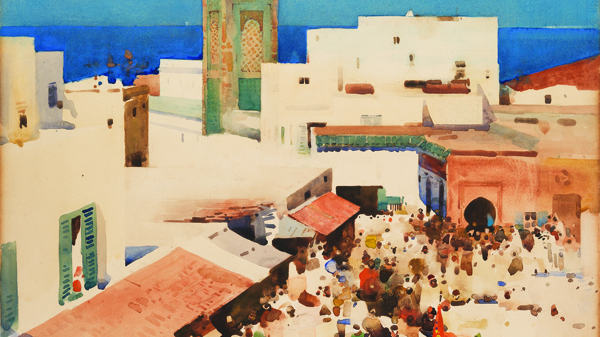 Sbongiseni and Kim-Lee put the test plate through the press: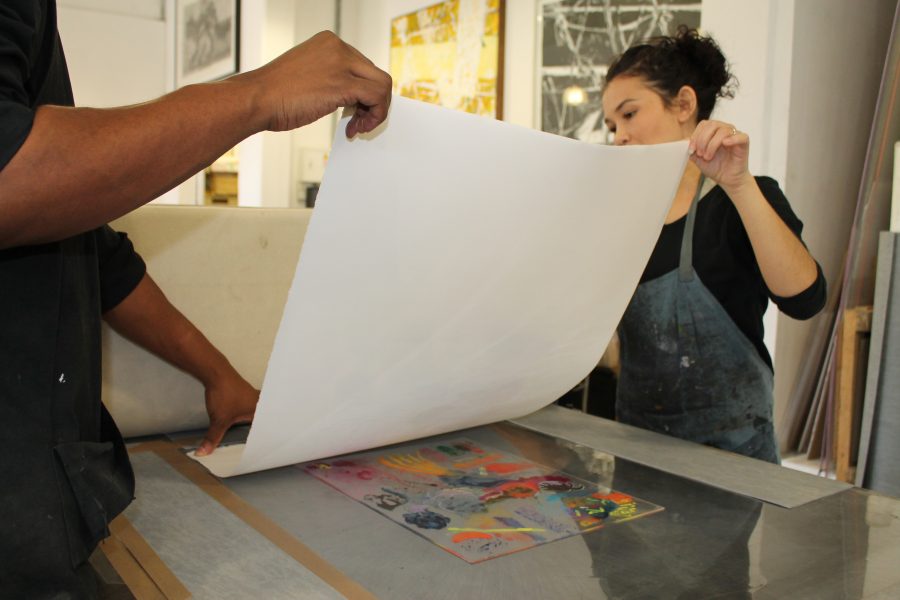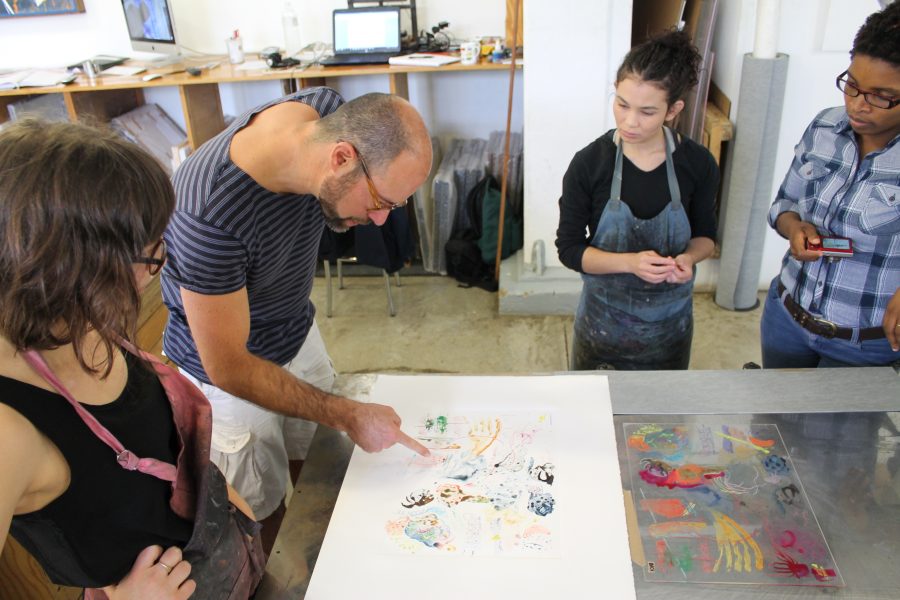 In the close-up shots of the test plate (below), the softness of the marks and exquisite colour blends are clearly visible. These effects are made possible by specifically working with watercolours. Jillian highlights the beauty of the watercolour medium for this sort of project, explaining that using oil-based ink and turpentine would not achieve these washes as "the image can easily be deleted rather than lightly washed and blurred."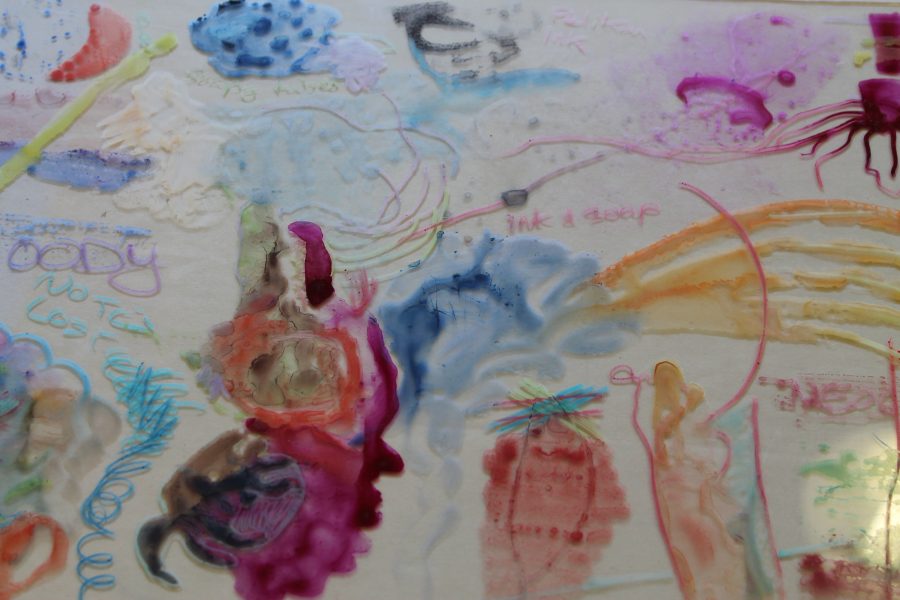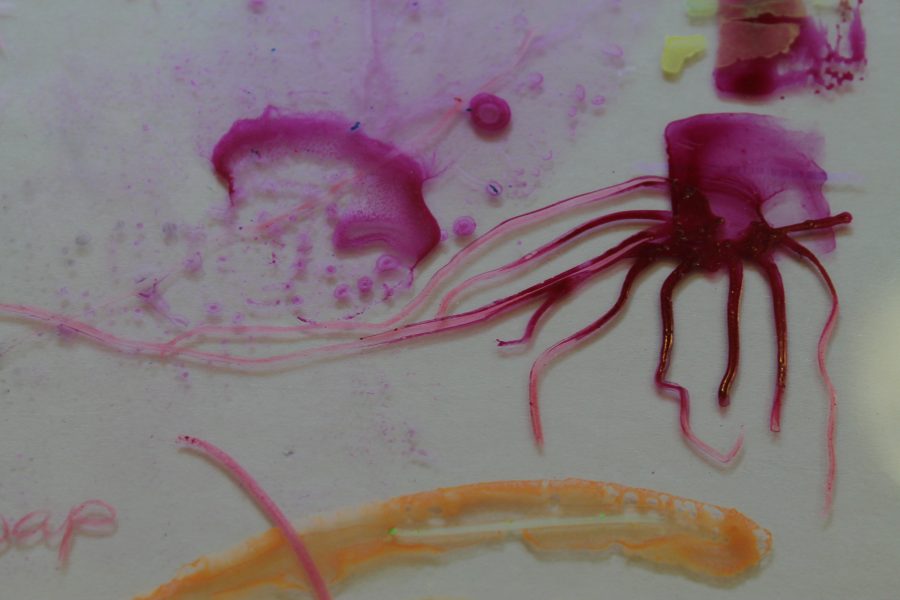 For the road trip, Alonzo-Barkigia will take a scenic route. A direct trip would be 1400 km but he reckons he is extending it by at least 1000 km, traversing the Eastern Cape, KZN, the Free State and Gauteng. His extended trajectory will look like this:
Cape Town – Prince Albert – Knysna – Port Elizabeth – Graaf-Reinet – Nieu-Bethesda – Grahamstown – Underberg – Harrismith – Johannesburg.
It will be Alonzo-Barkigia's first serious road trip in South Africa so he is keen to wind along and drop into villages and mountainous regions on the way. When asked where he is most excited to visit, Alonzo-Barkigia bursts into a broad smile tinged with a familiar air of nervousness. "There is a place outside Knysna which has the highest bungee jump in the world", he replies, adding, "I've never done it before, so I thought I'd opt for the experience with maximum airtime!"
The artist's bold and innovative attitude towards travel is reflected in his approach to making art. Before heading off, he hands over two lino plates marked with hundreds of tiny scratches and indentations.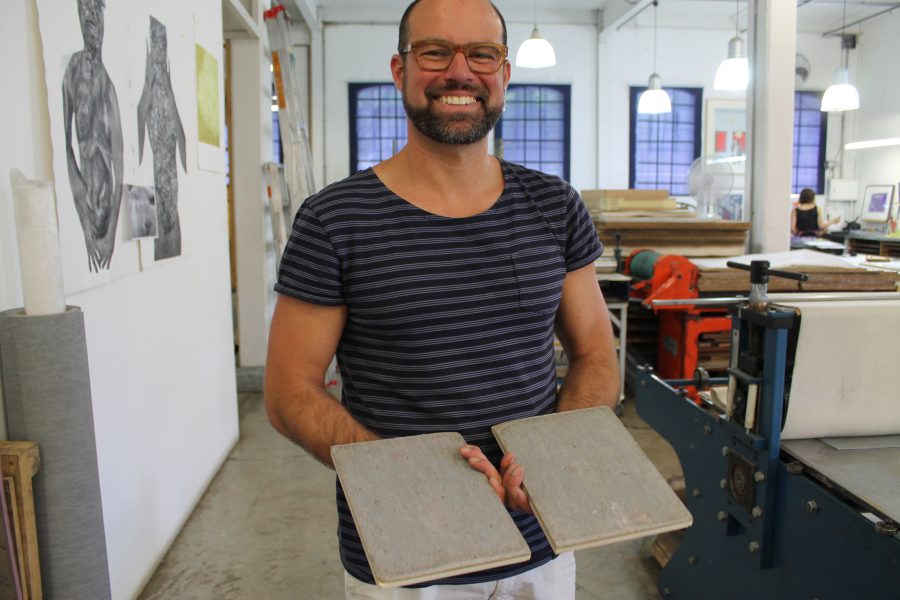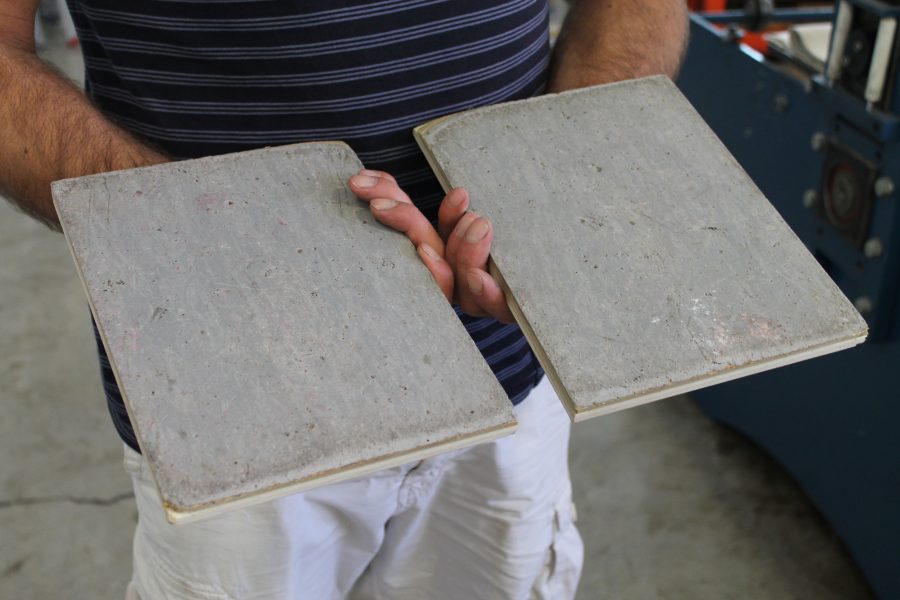 It is worth noting that Alonzo-Barkigia is currently exhibiting mixed media works at Hazard Gallery in AOM. The solo show, titled Brou-ha-ha, is displayed alongside abstract and colourful sculptures and paintings by Sophia van Wyk.
On entering the gallery, the defining piece of Brou-ha-ha – a collage drawing of epic proportions – smacks the viewer square in the face, demanding haphazard visual engagement as it towers above you with images dotted in every direction.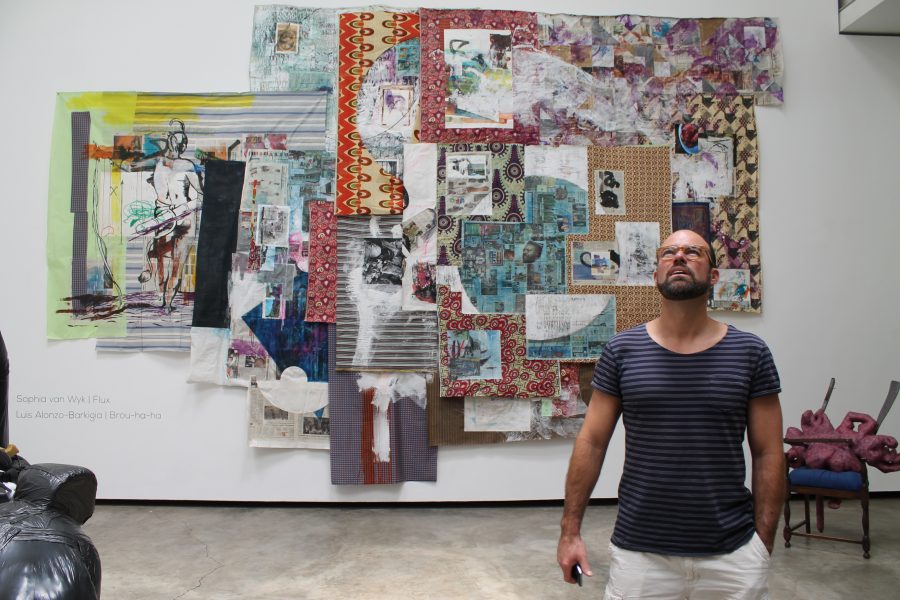 Each of Alonzo-Barkigia's works suggest a playful approach to composition and mark-making. The title – Brou-ha-ha – aptly means "an episode involving excitement, confusion, turmoil, etc., especially a broil over a minor or ridiculous cause". For a particular work, Alonzo-Barkigia describes dipping a rag in Indian ink which he then splattered across an intricate collage at which stage he decided the work was done.
As an abstract and viscerally gestural artist, Alonzo-Barkigia is conscious of the dangers of becoming overly precious about his work. "If I sense that is starting to happen", he says, "I deliberately mess up the work. Then, I enjoy working with and through the consequences".
In the backdrop to the workshop buzz, Martin Motha is helping Jillian edition the last two prints from Stephen Hobbs's series of four etchings, "Buildings, bombs, bunkers and clouds". He is editioning Pillbox and Dazzle Cloud.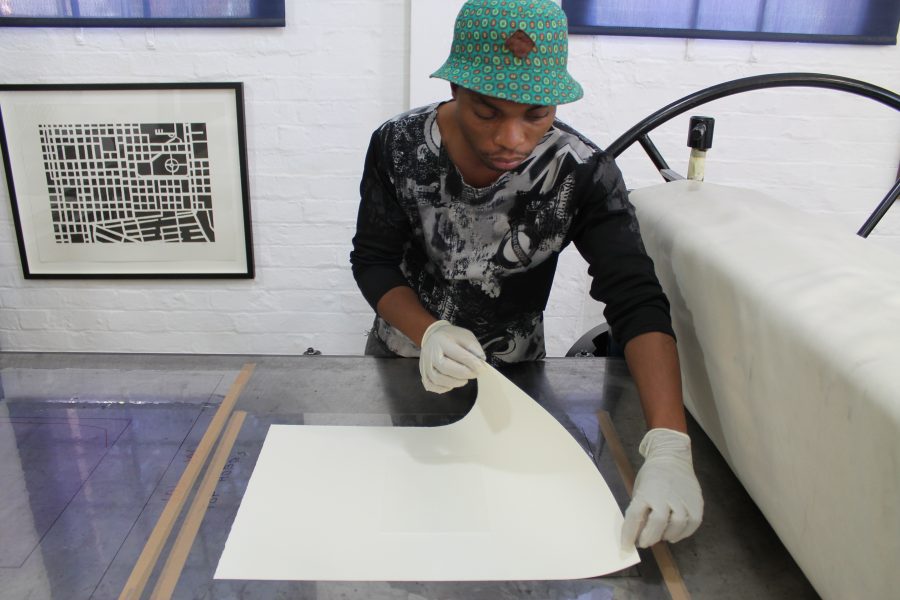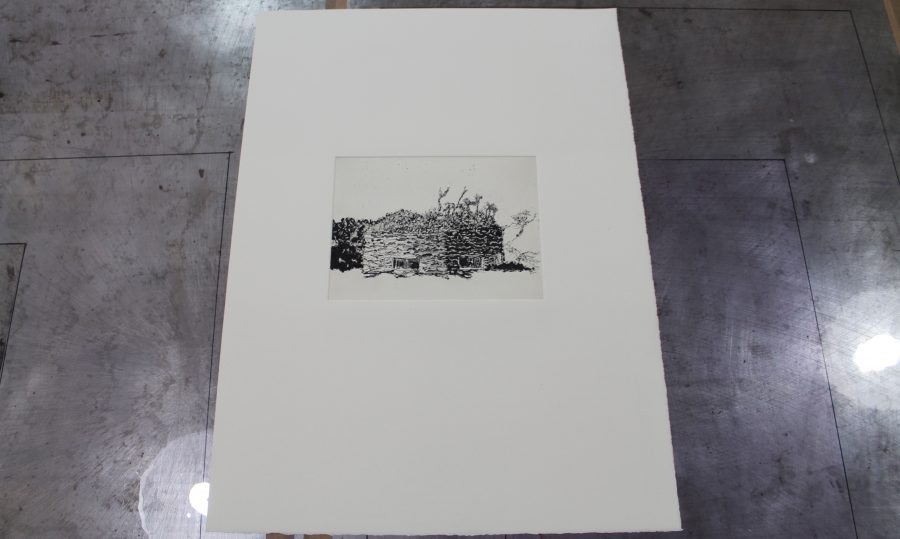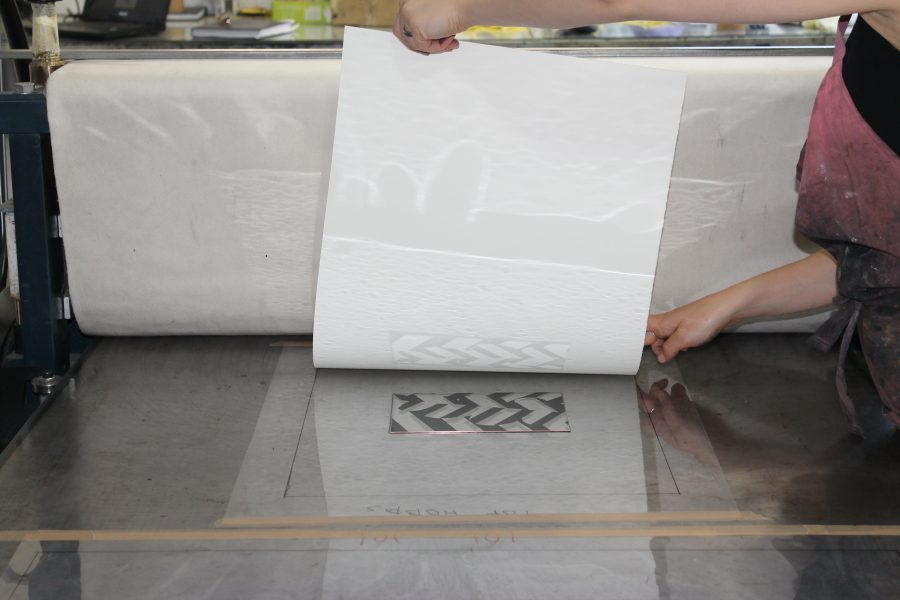 Watch this space for upcoming posts on Hobbs's dazzling print suite, and the fascinating backstory for each one, as well as a follow-up with Alonzo-Barkigia on the other end of his epic South African adventure with a preview of his creative results.