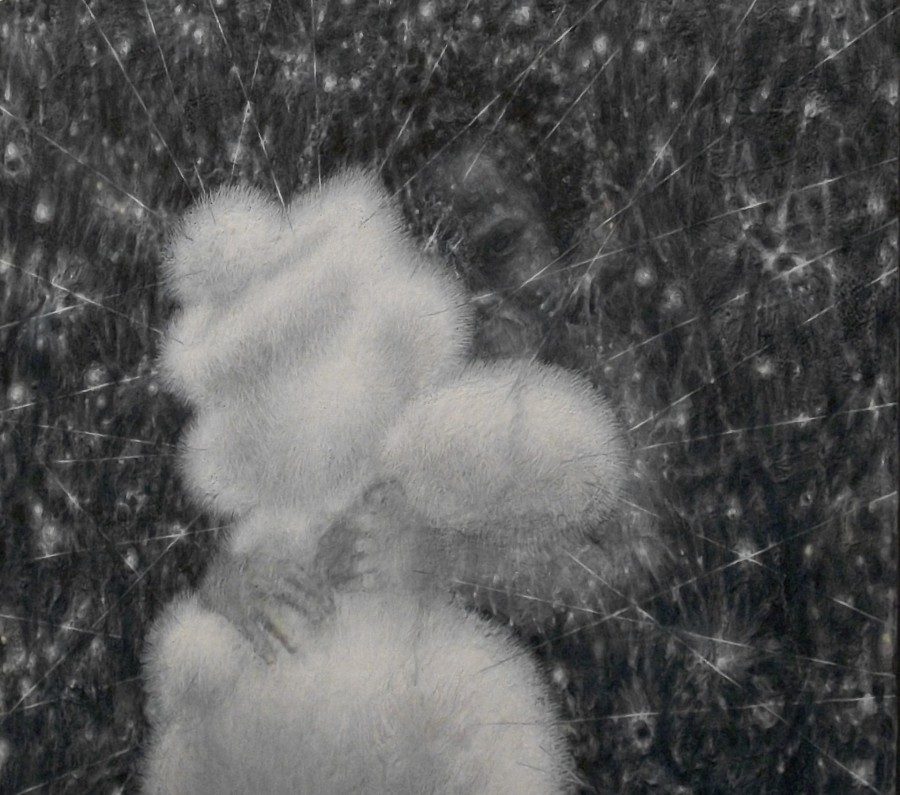 Jessica Webster was born in Johannesburg in 1981 and grew up near the mines of Durban Deep in Roodepoort, before relocating to Benoni. Webster obtained her BA degree in Fine Arts from the Michaelis School of Art at the University of Cape Town, where she was awarded the Judy Stein Painting Award in 2005. The artist completed her Masters of Fine Art and embarked on her PhD in 2011. Webster's debut exhibition 
I Knew You in this Dark
 opened at David Krut Projects in July 2009. She was also one of the artists that participated in the group show 
DKW Monotype Project
 at the DKW gallery in October 2010. Webster's second solo exhibition called
Original Skin
 ran throughout the month of April 2011 at David Krut Projects, Johannesburg. After completing a residency at NIROX Foundation later in 2011, she was invited to exhibit at NIROX Projects at Arts on Main in 2012. The exhibition is called 
Mainly Benoni. And Paintings. 
Webster describes her earlier body of work as being based on a material and theoretical investigation and understanding of the concept of "trauma", specifically drawing on theorist Mark Selzer's theory of trauma as a "border concept". Webster writes:
I see my work as a form of visualising Selzer's concept, the"borderland" analogous to the tension between materiality and iconography primarily but also between form and formlessness, figure and ground, and surface and depth.
Thus, Webster's works aim to explore not only the "affective relationship" between what she refers to as the "psychic symbolism" of traumatic experience and the inner realm of mind and fantasy on the one hand, and the outer world of reality and physicality on the other, but also the psychological "borderland" between the two. Her current work continues to investigate the ways in which painting exists in two states simultaneously yet with more emphasis on the immediate spontaneity of the act of painting and the paint's direct relationship with the surface of the artwork. For more information, visit her website: 
www.jessicawebster.co.za