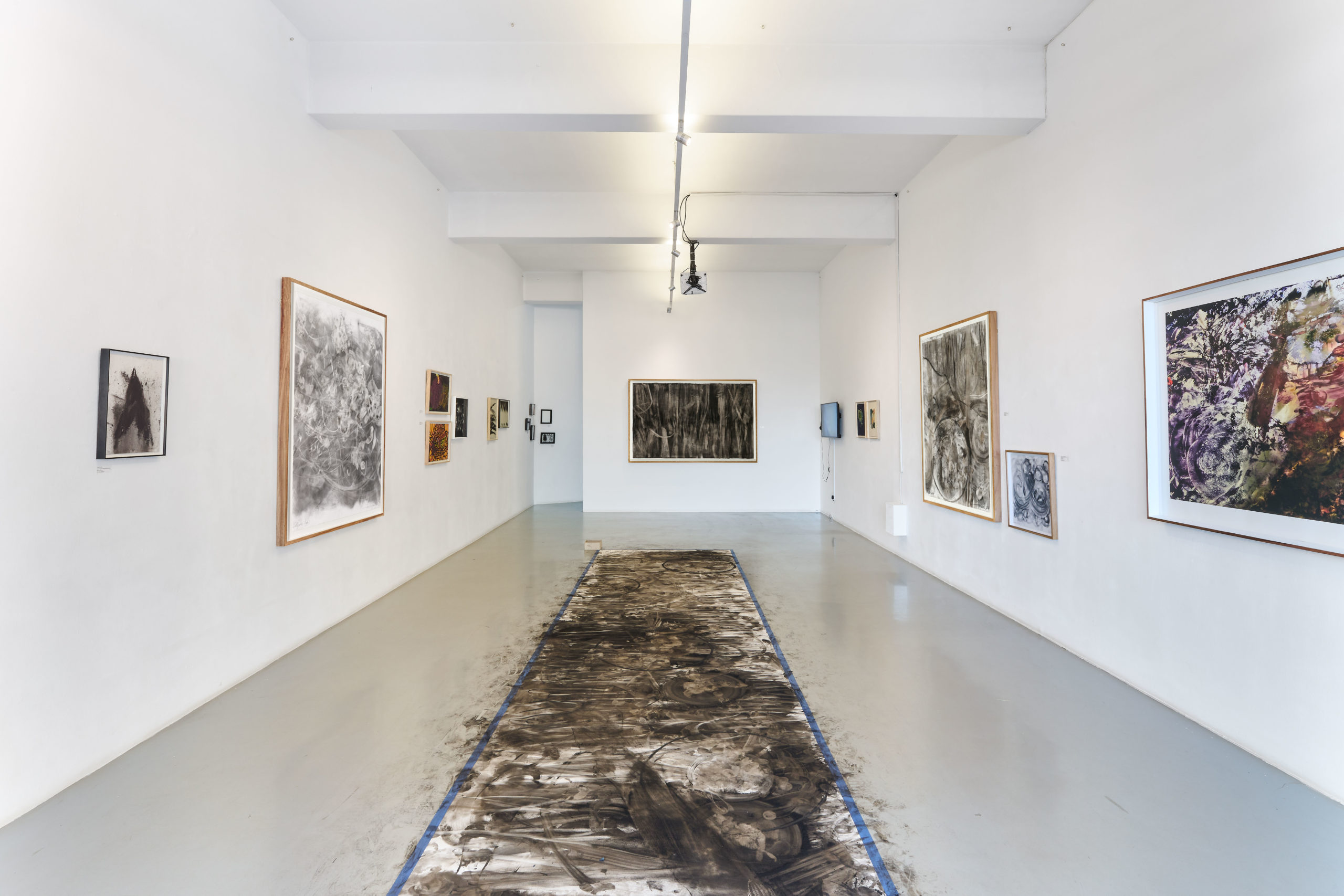 David Krut Projects is pleased to present Making Grass, an exhibition of new drawings and prints, as well as a performance piece, by Tamara Osso. The artist uses interdisciplinary collaborations and acts of collective imagining to explore how dance and drawing can augment each other. The collaboration at the centre of this project, between Osso and the Afro-fusion dance company Moving into Dance (MID), was organised around the idea of imagining a green space together – a lawn in the city – where the dancers and Osso could playfully explore the range of marks that can be generated when the whole body is activated as a thing that draws.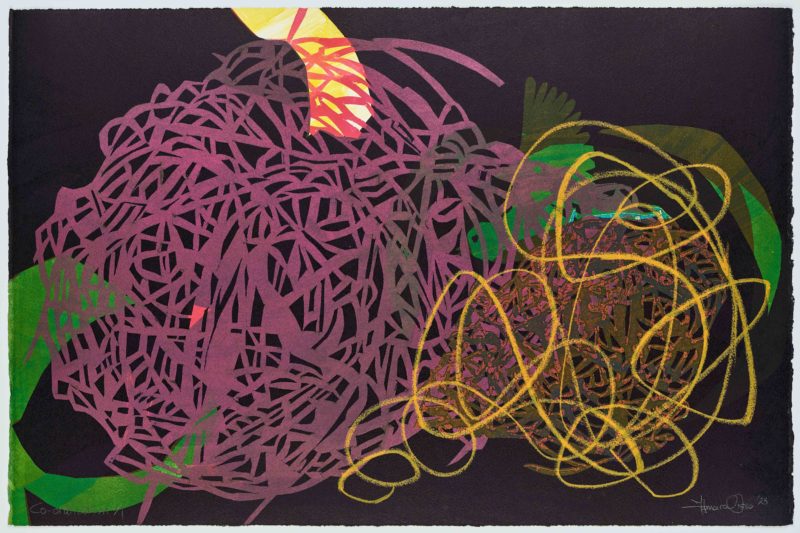 Using the metaphor of making a lawn, and the dance studio as the place to lay the lawn, the project is about consistently nurturing and maintaining ideas around individual identity, open spaces, and collective ideology. How can we collectively imagine safe spaces, spaces for experimentation and play? And how can drawings become maps of these collective imaginings? Making Grass explores whether it is possible to invent a new metaphorical landscape grounded in community, collective stories, experimentation, conversation, movement, and mark-making. 
Processes of translation and transformation have been integral to producing the works included in this exhibition. First there was a process of researching dance and choreographic modalities through drawing. The ritual of visiting the Moving into Dance studios began with regular observational drawing as a mode for researching dance and movement. Next, choreography and dance were used as means of creating drawings, linking different parts of the body with different kinds of mark-making. The third process of translation occurred when Osso entered the print studio at Eleven Editions and re-interpreted the first order visual translation of dance into a strongly graphic language. 
For Osso the multimodality and the collaborative nature of the processes that have led to this body of work are a microcosmic experiment with the acts of communication and collectivity that we activate in society more broadly. 
Opening Reception:
Saturday 01 July 2023 from 10:00
Performance at 11:00
David Krut Projects Gallery, 142 Jan Smuts Ave, Parkwood, Johannesburg.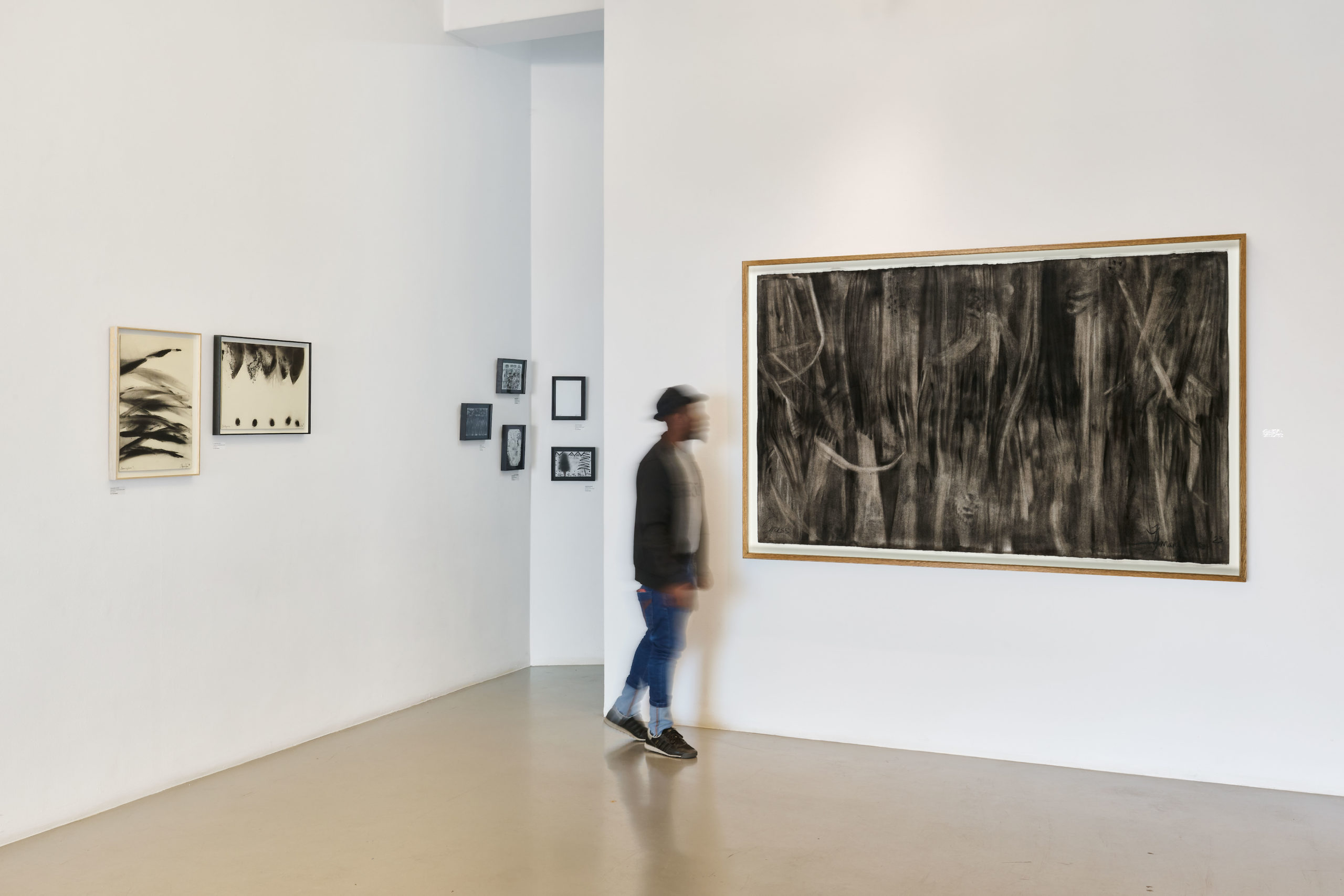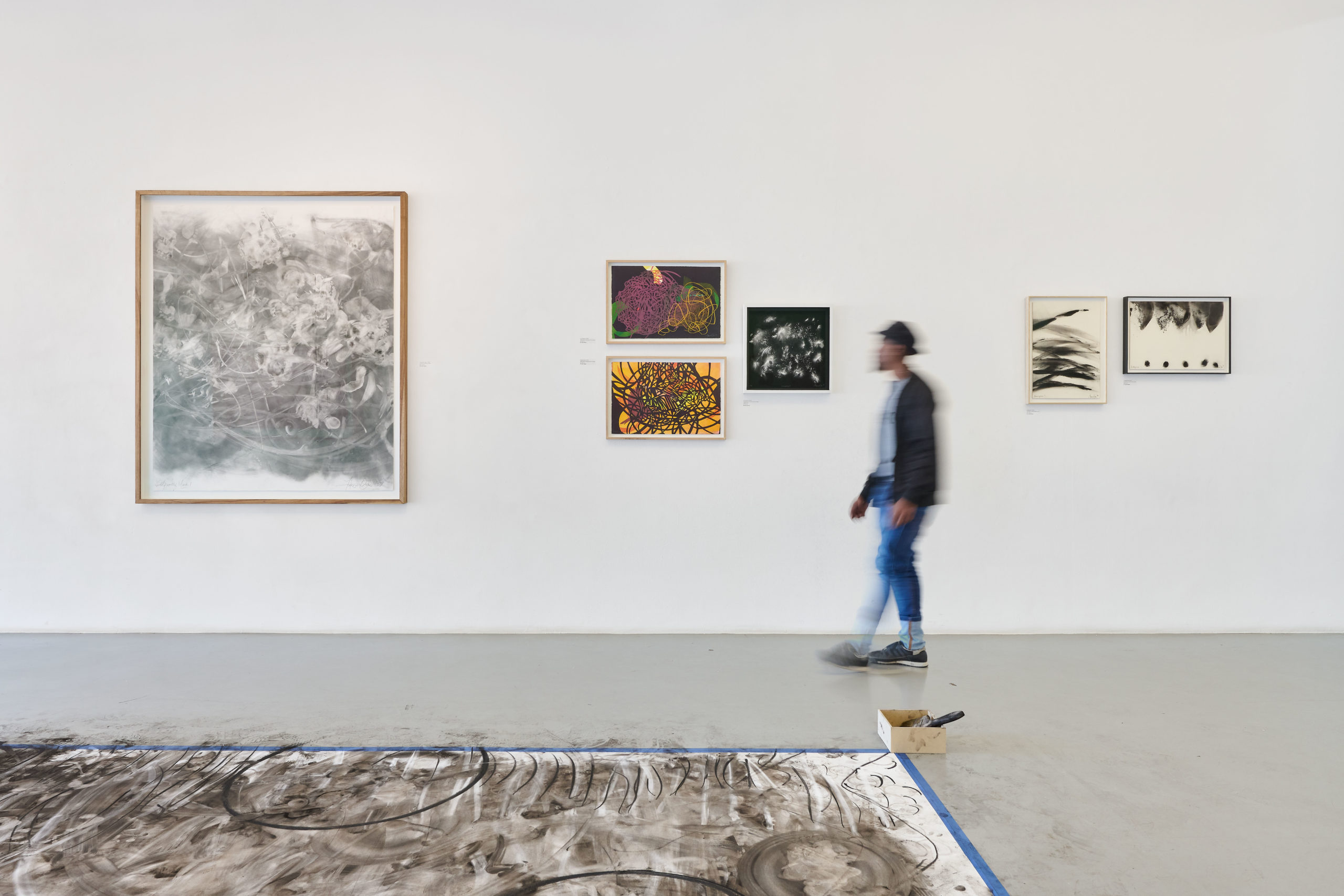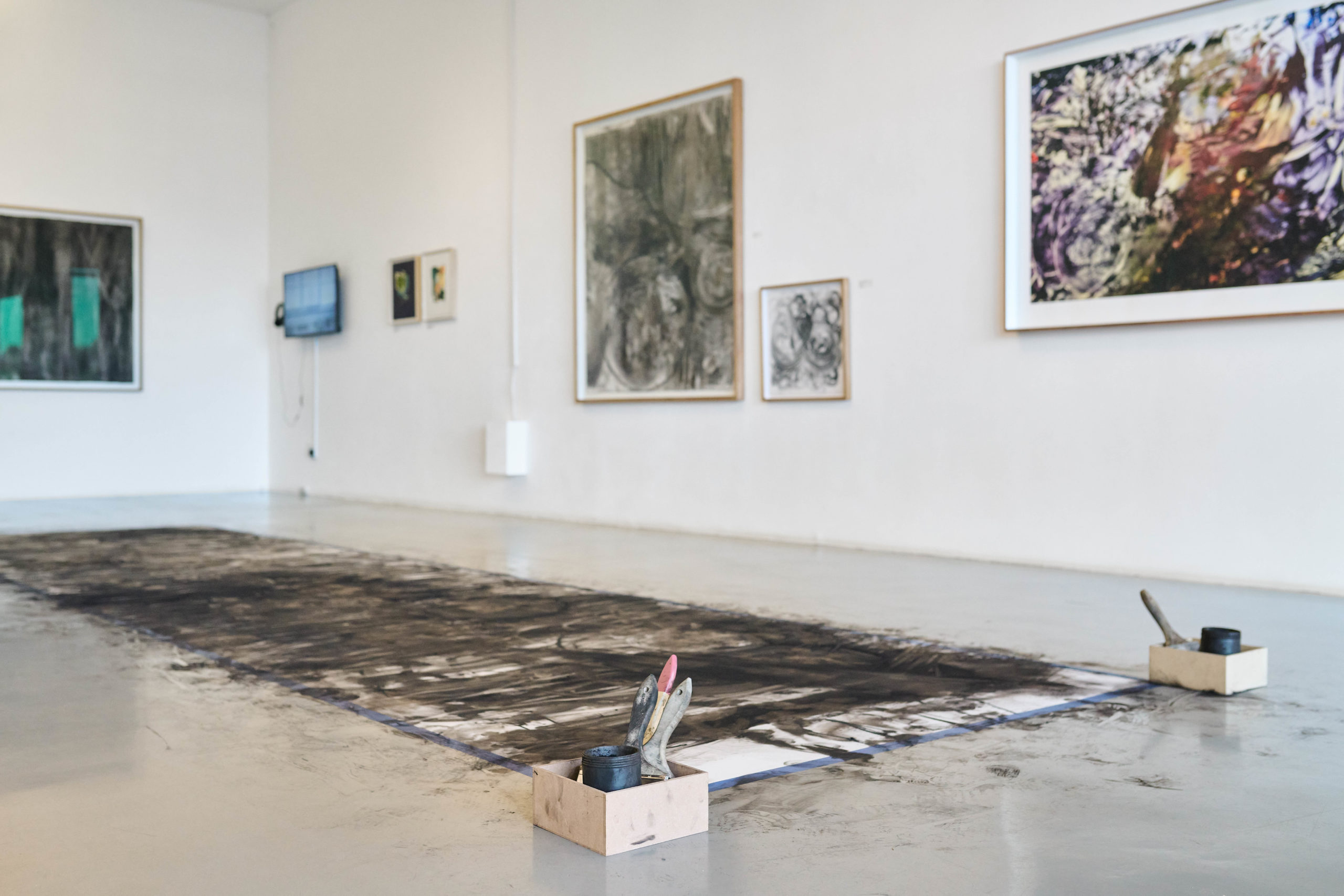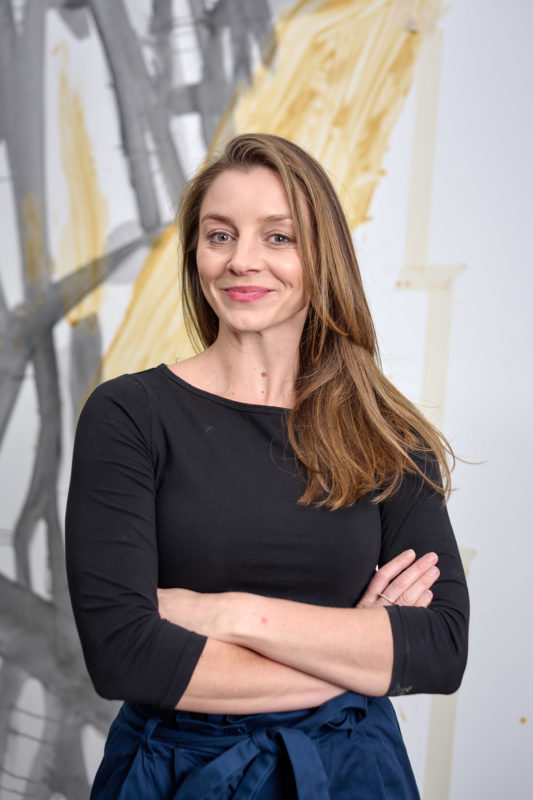 Tamara Osso is a Johannesburg-based artist whose work explores a trail of connections between painting, dance and other forms of movement. Drawing deeply on her personal experience as a professional dancer and as a mother to a child with a disability, she is interested in how different kinds of movement are available to different bodies in different contexts. For Osso, physical movement is a form of embodied research, and in her painting practice she looks for ways to draw connections between the dynamism of the body and visual languages.