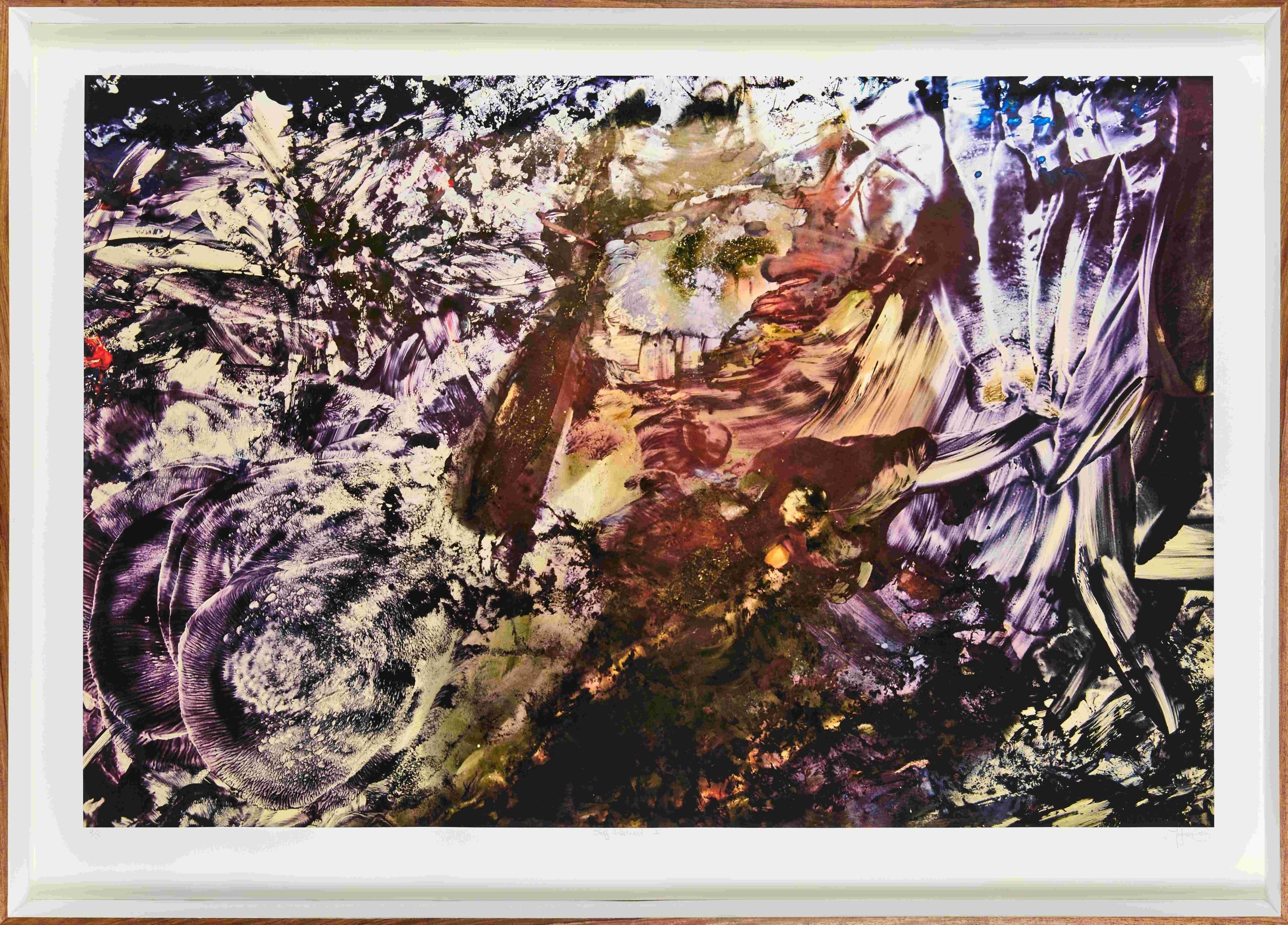 Tamara Osso is a Johannesburg-based artist whose work explores a trail of connections between painting, dance and other forms of movement. Drawing deeply on her personal experience as a professional dancer and as a mother to a child with a disability, she is interested in how different kinds of movement are available to different bodies in different contexts. For Osso, physical movement is a form of embodied research, and in her painting practice she looks for ways to draw connections between the dynamism of the body and visual languages.
The proprioceptive act of painting, the way that making a painting is always a process of situating one's body in relation to material, becomes a metaphor for how space is inhabited and experienced more broadly. As a woman negotiating different public and private spaces in Johannesburg, she is constantly aware of how safety and freedom are coded in the aesthetics of the city and the suburbs.
Osso holds an MA in Fine Arts (cum laude) and a Postgraduate Certificate in Education (cum laude) both from Wits University. In 2022, her first solo exhibition Paradise of Normality was presented at the Firestation in Johannesburg in collaboration with Lizamore & Associates. Her award-winning work as a dancer and performer has been seen in theatres and festivals locally and internationally, including Dance Umbrella (Johannesburg), the Baxter Theatre (Cape Town), The Grand Theatre (Shanghai), Tianqiao Performance Center (Beijing) and Asia World Arena (Hong Kong).
Media
News 24 Article by Dr Thelma Mort: Gesture, movement, dance and visual arts: Tamara Osso's new electrifying exhibition Making Grass
City Life Arts Article by Edward Tsumele: Tamara Osso's exhibition Making Grass is at intersections of painting, drawing and dance