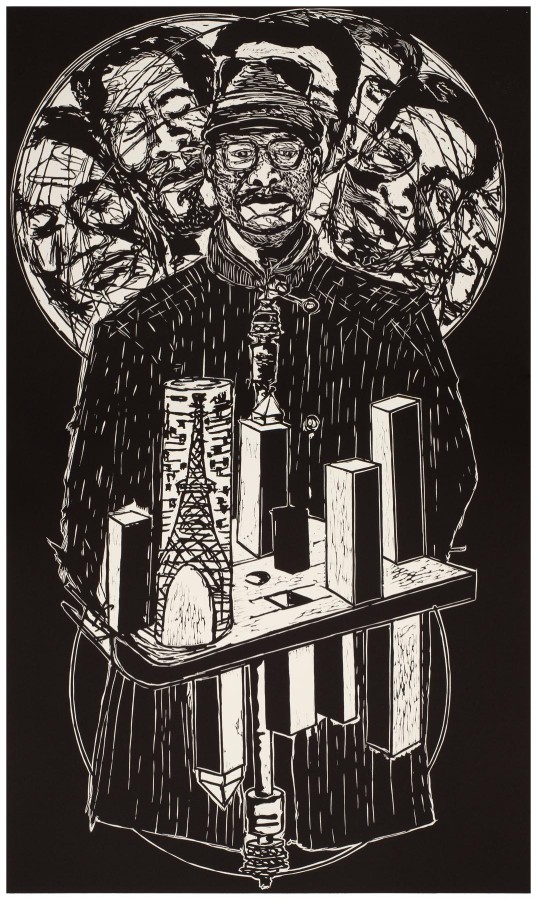 ON VIEW:
6 November – 2 December 2014
OPENING RECEPTION / FIRST THURSDAYS:
Thursday 6 November, 5pm – 9pm
at EBONY Cape Town, 67 Loop Street, Cape Town
Please click here for a street map
EBONY Cape Town, in collaboration with David Krut Projects, is pleased to present Printed – a selection of editioned work produced at the David Krut Print Workshop (DKW). The artists featured have spent many years working with DKW and the exhibition showcases the result of the generative collaborative relationship between artist and printmaker in the workshop environment.
The opening reception forms part of the First Thursdays Initiative, involving various contemporary galleries in the city bowl area of Cape Town. Galleries stay open until 9pm on the first Thursday of every month, allowing art lovers to enjoy art after work. Since its inception in late 2012 it has become a very popular and innovative event, and David Krut Projects is pleased to have the opportunity to present work to a new audience in the Cape Town CBD.
Artists include William Kentridge, Deborah Bell, Sam Nhlengethwa and Senzo Shabangu.

For more information about work details, availability and pricing, please contact:
Jacqueline Nurse on [email protected] / 021 685 0676
Gernot Achleitner on [email protected] / 021 424 9985
Artworks in PRINTED at EBONY Cape Town
For more information about First Thursdays please visit:
http://www.first-thursdays.co.za/
For more information about Ebony please visit:
http://ebonydesign.co.za/