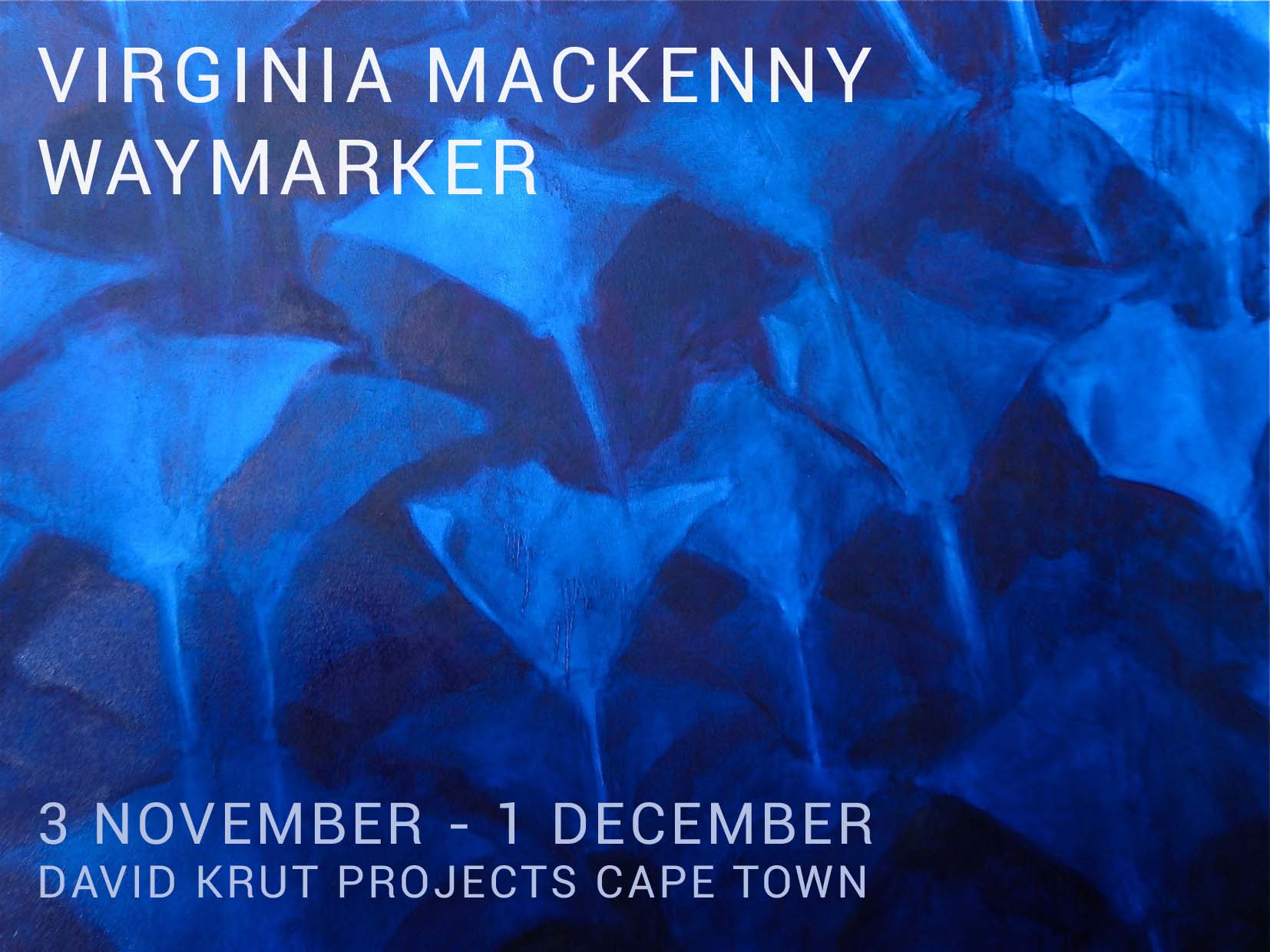 SHOW OPENS 3 NOVEMBER, 11.30AM
at David Krut Projects Cape Town
In response to her deepening concern at our disconnection from the natural world artist Virginia MacKenny is undertaking a six-week walk along the French section of ancient pilgrimage route commonly known as the Camino. Dedicating her walk to the Earth and all living beings MacKenny follows the Via Lemovicensis, a lesser-trod route on the Way of St James ending in Santiago de Compostella. Starting at the UNESCO heritage site of the Romanesque church of Vezelay and wending her way through Limousin, the Dordogne and towards the Spanish border her aim, rather than to reach any particular destination, is to devote both the time and the action of walking to making contact with the earth in an literal act of grounding.
Carrying with her the prayers and dedications of other environmentally concerned artists and individuals, this 'meditation on the move' is an embodiment of belief, calling into play the physical, mental and spiritual in a process that MacKenny sees as part of an holistic artistic practice. While she sees this particular perambulation as an artistic act in its own right she also responds to artistic tradition by carrying with her a limited palette of blue watercolours (a reference to cosmonaut Yuri Gagarin's statement that from space  "…the earth looks small and blue"). Making an image a day on a postcard size piece of paper with the intention of sending these back to South Africa MacKenny gestures both to the history of travellers recording their journeys in the days before the camera (watercolour is lightweight and dries quickly) as well as responding directly to Susan Hiller's idea that creative work is a form of "letters home".
Recording both the outer and inner topography of her journey MacKenny's emphasis is on treading lightly, seeking an artistic practice that does not just record or translate experience, but one that is a means to re-enliven both herself and her engagement with the world around her and of which she is a part.
She exhibits the work produced on the walk and other paintings reflecting her considerations of a world in jeopardy in her exhibition Waymarker at David Krut Projects, Cape Town at the Montebello Design Centre in Newlands opening November 3, 2012.
This project, while it is more physically engaged, follows on from MacKenny's on-going interest in examining the intersection of different visual conventions (illusionism and flatness occupying the same frame), and the conflation of potentially oppositional vocabularies which provide a locus for exploring perception within a worldview that is personal yet contextually aware. Her works investigate 'solastalgia' – a term coined by philosopher Glenn Albrecht to describe the effects of global warming on the mental states of Australians. The combination of solacium (comfort) and algia (pain) infers an emotional disquiet that results from nostalgia firmly rooted in the now. The pain of nostalgia comes from taking comfort in the things that have given one pleasure in the past, but realising that those things are no longer. Solastalgia, however, indicates a present that is becoming a past before one's very eyes; the environment, which we imbue with so much meaning, is disappearing as we watch it.
MacKenny describes painting as a 'journey of getting to know oneself and the world' as she never really knows what each painting will contain. She begins knowing only a few elements of the painting, and allows the rest to surface as she works. MacKenny feels that this 'vagueness of thought' is necessary, as it 'ensures outcomes that are not predetermined. Released from the straitjacket of expectation or intent, an apparently gratuitous connection between similar looking things may prove unexpectedly fruitful.'
The ecological concerns extrapolated in MacKenny's paintings are 'about caring, not necessarily posturing' – underlined by a thought that the human species is care-less – without care, for ourselves, for our environment, for the things that surround us. It is out of an increasing need to become care-full that MacKenny's concerns are borne. The delicate network of connections that is formed between the objects floating in her enormous canvasses contain meaning, in themselves, because they are every-day objects to which most people can relate. The paintings cause emotional (solastalgic) disquiet as a result of their sense of alienation and isolation: their dream-like quality speaks of a fragile reality that is fast becoming a fantasy. In connecting up the dots between each familiar (and sometimes dramatic) image, one becomes isolated: either one is isolated as in dreaming we are disconnected from reality; or, one is isolated from reality because what we imagine as reality has slipped away and all one is left with is our dream of how things were. MacKenny chooses to use everyday objects to express these concerns because, too often, the big stories and the grand gestures appear to us outside our personal worlds. What MacKenny aims to do is to bring the big concerns back to quotidian reality.
Virginia MacKenny is a Senior Lecturer in Painting at Michaelis School of Fine Art, University of Cape Town. A practicing artist she has received a number of awards including the Volkskas Atelier Award (1991) and the Ampersand Fellowship in New York (2004). She also writes on contemporary South African art and was a previous KZN editor for www.artthrob.co.za. A critic and curator she was a national selector for Spier Contemporary 2007. In 2010 she was a recipient of a Donald Gordon Creative Arts Award and curated 'Threshold' (2011) an exhibition on artists in South Africa concerned with environmental and climate change issues. Interested in Eco-feminism and environmental issues in a Pan-African context she is currently researching artists engaging environmentalism for a book on the same topic.
For more information, please contact Alastair or Jacqueline at the gallery on 021 685 0676.