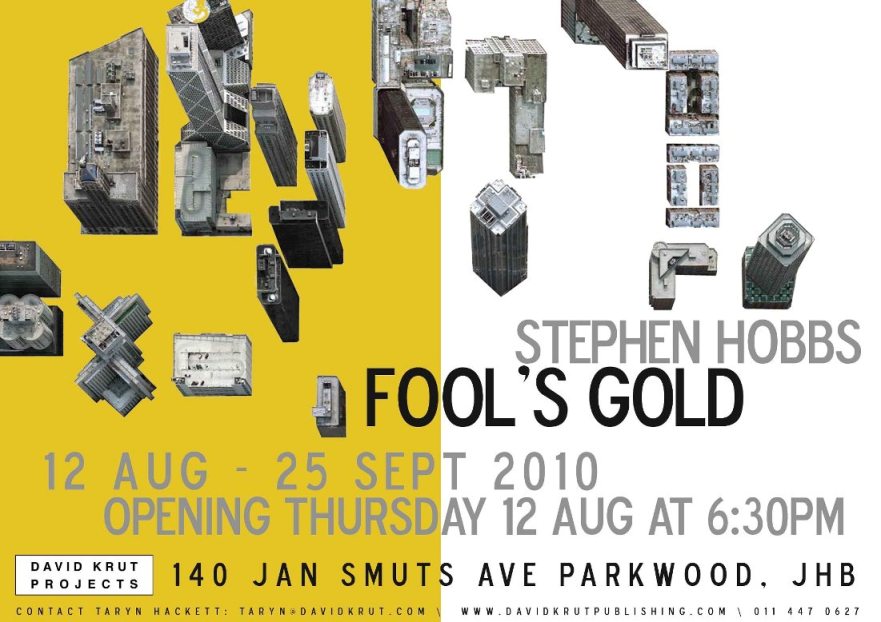 Fool's Gold, Stephen Hobbs' debut solo exhibition at David Krut Projects, explores a somewhat pathetic space, between buildings, where special even remarkable findings set up a relationship between buildings as sculpture and 'public' space as treasure trove. Hobbs' current experiments with materials including lead, copper and pyrite, set out to translate the artist's interpretation of the fabric of the city as a vulnerable medium susceptible to radical transformation, in turn creating the potential for new forms and encounters.
The shroud of projected negativity that envelopes so many seemingly aggressive cities invariably prevents its users and visitors from seeing particular and precise beauties, hence interventionist methods are often required in the process of re-seeing such spaces. Fool's Gold submits a number of propositions and findings on this unwelcoming city with a view to repositioning the audience's interpretation of it.
Below is an archive of the exhibition. For available work please click here.