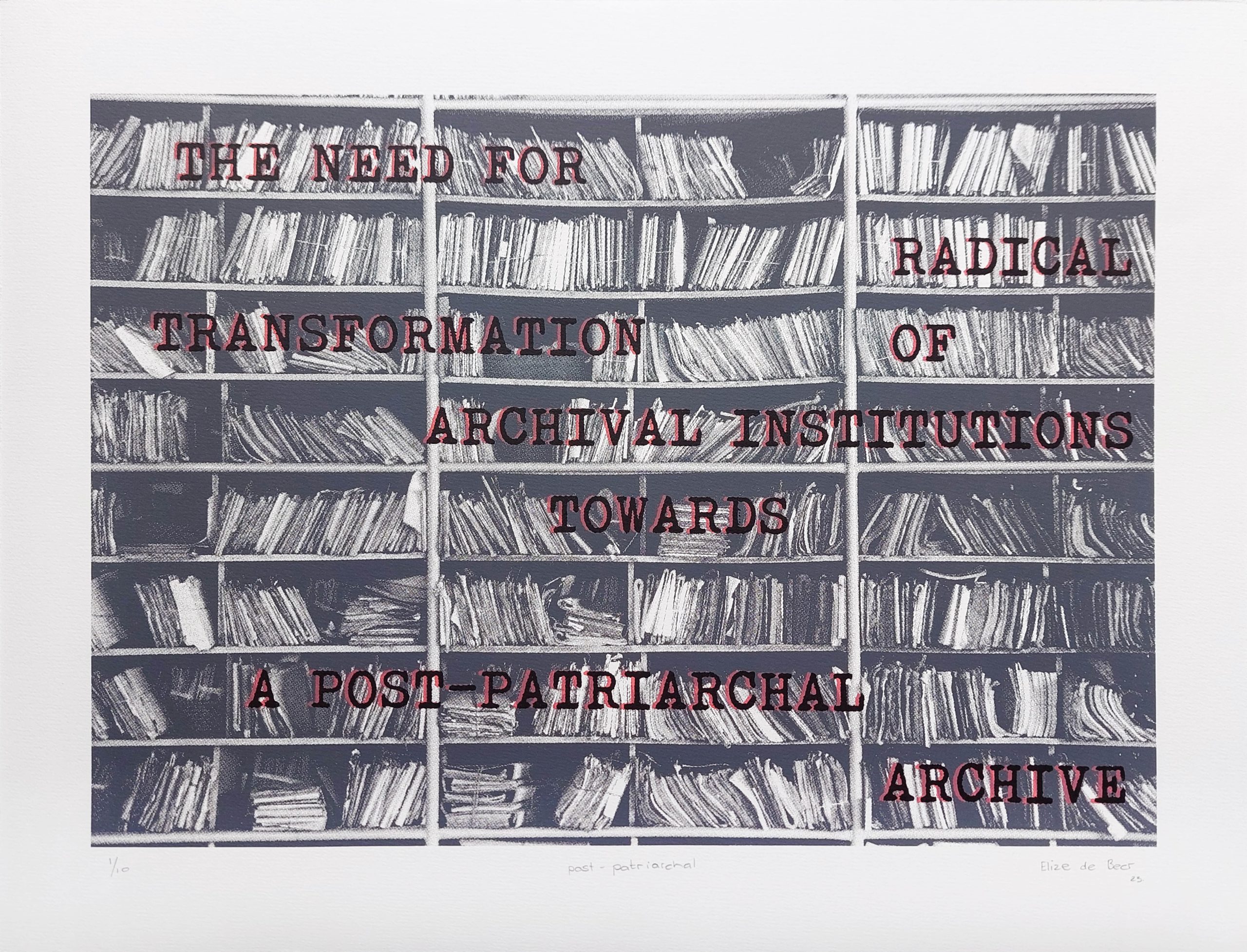 Collaboration History 
Elize de Beer began collaborating with the David Krut Workshop (DKW) in 2014 when she completed an internship programme. She maintained a close relationship with David Krut Projects (DKP) and went on to run the DKP Cape Town space. Her artworks have been included in various DKP exhibitions since 2017 such as A Piece of Work (2017), The Cat Show (2018), A Kind of Blue (2019), Creature Feature (2021) and most recently  What's the Word hosted at the David Krut Gallery, 142 Jan Smuts.
Biography
Elize de Beer is a South African artist currently based in Cork, Ireland, working from her studio at Sample-Studios. In 2015 She graduated from the Michaelis School of Fine Arts at the University of Cape Town, South Africa with a BAFA. The following year she obtained her honours in Curatorial Studies. With printmaking and book arts being her main mediums, she belongs to the printmaking collective "The Printing Girls", "Press.On" and is a member of Cork Printmakers.  She has been part of numerous exhibitions and has artworks in both private and institutional collections. De Beer is currently working towards two solo exhibitions at the Library Headquarters Gallery at the Cork County Library, Cork City, Ireland opening in January 2024 and at the Queens Street Studios + Gallery in Belfast, Northern Ireland opening in February 2024. 
 De Beer is a printmaker and book artist that has developed her visual language through the lens of her dyslexic experience, where written language reads as images and shapes. It is this lens that has informed her methodology for creating conceptual and intuitive abstract artworks that play with the layering of text and images. In her practise de Beers further explores the greater concepts around the use and access of knowledge, particularly in the form of books. In her current body of work de Beer is examining library and archiving practises and highlighting the patriarchal and western-centric bias that exists within institutional spaces.