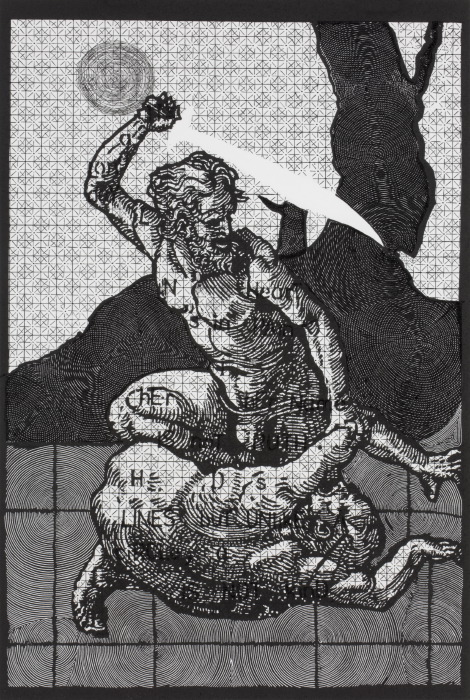 Ryan Arenson began studying Fine Art at the Johannesburg Art Foundation in 1989 and went on to complete his BAFA at the University of the Witwatersrand in Johannesburg. Between 1996 and 1998 he participated in group exhibitions and had his first solo exhibition in 1998. In 1999, he was awarded first prize in the Absa L'Atelier Award. Since then, Arenson has been working as a full-time artist. His work is included in private and public collections both locally and abroad, some of which include the Johannesburg Art Gallery, Durban Art Gallery, Billiton, and Appletiser.
Arenson produces art in a labour-intensive manner. Line, pattern and drawing play an integral part in Arenson's creative process. The results are aesthetically engaging, but are also figuratively and conceptually nuanced, drawing astutely on the influences that have shaped his thoughts and work. His oil paintings, for example, take on the visual aesthetics of a J. H. Pierneef wood block. At the same time he is fully aware of the implications of referencing a great artist of the Apartheid era. His works reference numerous historical sources which often contribute to his content and techniques.
In April 2010, Arenson exhibited at David Krut Workshop Gallery, where a selection of works of silkscreen, ink, graphite and paper, spanning the last 15 years of his career were presented.
A series, called Resurrection, can be viewed from right to left or left to right, which means that the viewer can either decapitate a girl or put her back together again. The surprise of this invests this work and, by extension, all of the images in the exhibition, with a delightful self-reflexivity so that the art-historical seriousness of the founding impulse of the work is turned on its head (so to speak).[1]