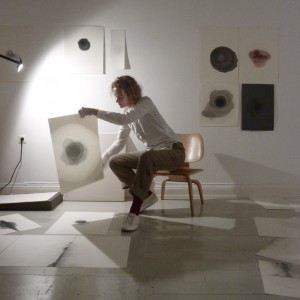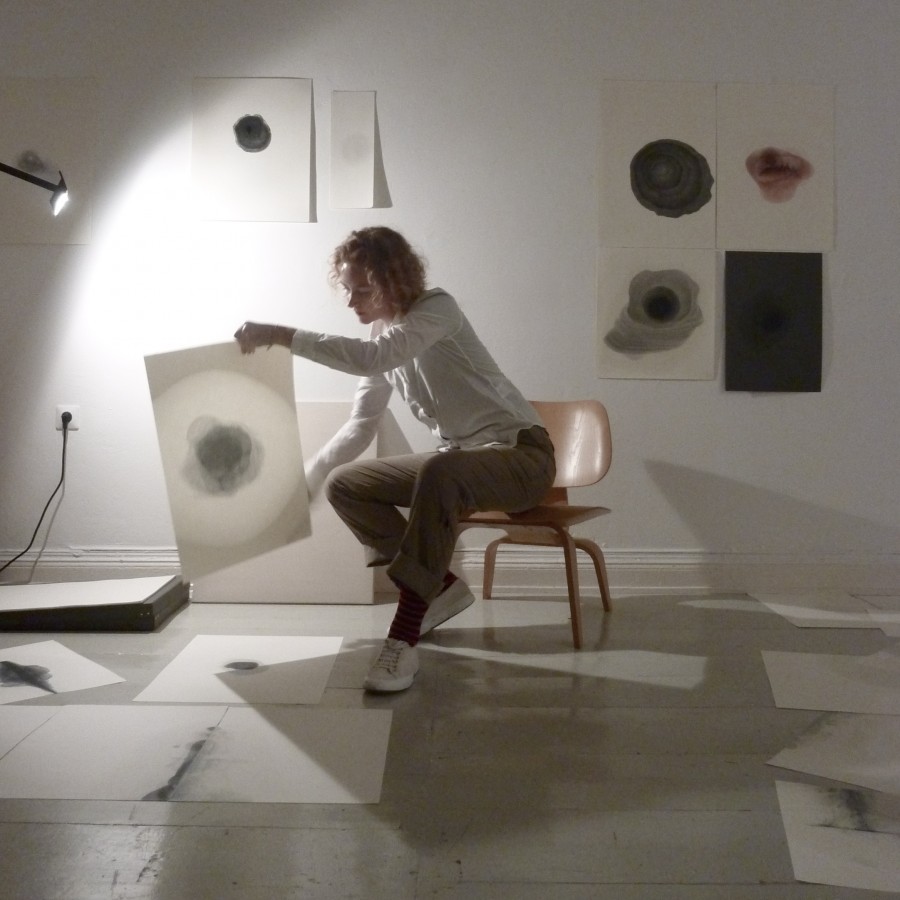 Alexandra Ross 1:1
David Krut Projects, 2 June – 9 July 2011
Alexandra Ross has been setting up her installation at David Krut Projects, on Jan Smuts Avenue since Monday 30th May. The exhibition, 1:1 opens on Thursday 2 June, from 6pm. It's not often we close the gallery for 4 days for set-up, but this is no ordinary exhibition. Since the opening of Stephen Hobbs' Fool's Gold exhibition (2010), this is the second solo show that DKP has hosted that has been a full transformation of the gallery space.
The idea came about last year, during an artist residency in Sylt in Germany, followed by a six month trip to Berlin, where she began experimenting with ink and paint onto paper. Ross' work was shown at the 7th Berliner Kunstsalon. The independent art fair runs concurrently with the official Berlin Art Fair. At the time she wanted to work with the idea of constructing two walls that mirror each other.
When Ross speaks about the title of the show she states, "I decided on 1:1 because I liked the visual effect of it being a mirror. It's perfectly symmetrical. I also like the reference to architecture, the ratio of scaled models. The two sides of the gallery will also be identically replicated. 1:1 is like a giant Rorschach test which is a mirror to the self."
For a full experience of the show, please join us for the opening on Thursday 2 June from 6pm. The exhibition runs until 9 July 2011.