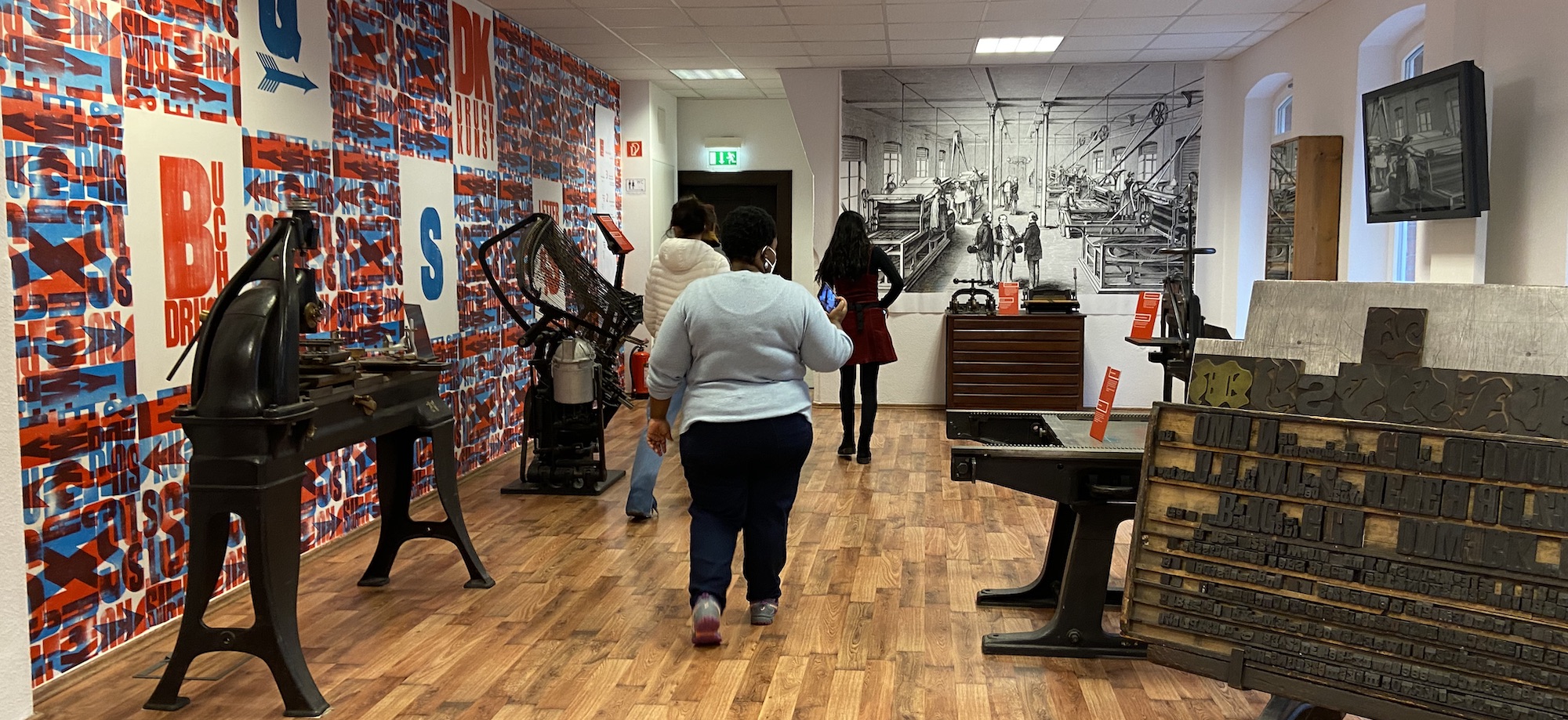 Written by Bongile Gorata Lecoge-Zulu (Artist in Residence at LIA)
Following our arrival at LIA we visited a number of museums and galleries in a short space of time. An induction of sorts I suppose. I will be the first to admit that I have not been entirely sure what has been going on during these excursions. Not unexpectedly, being a writer and performer, I have been getting lost in the visual arts turn of phrase and jargon. And I'm often caught off guard by excitement some derive from gazing at inanimate objects.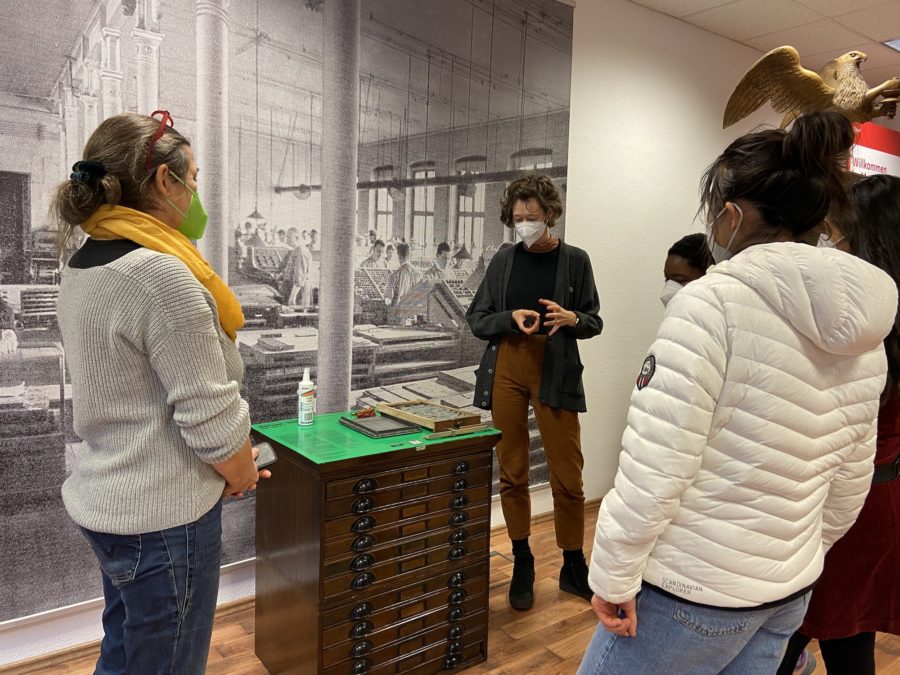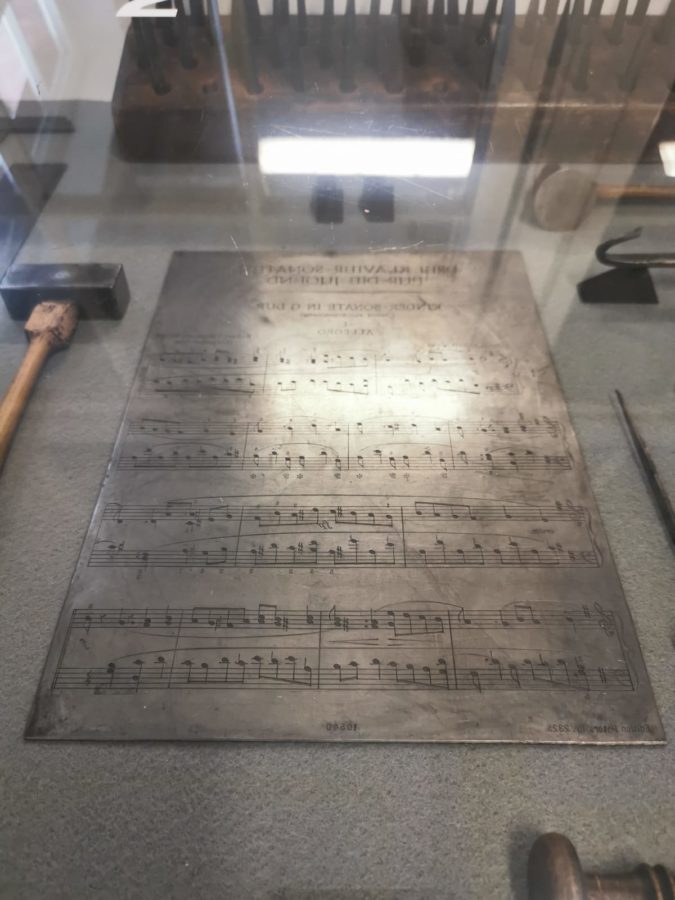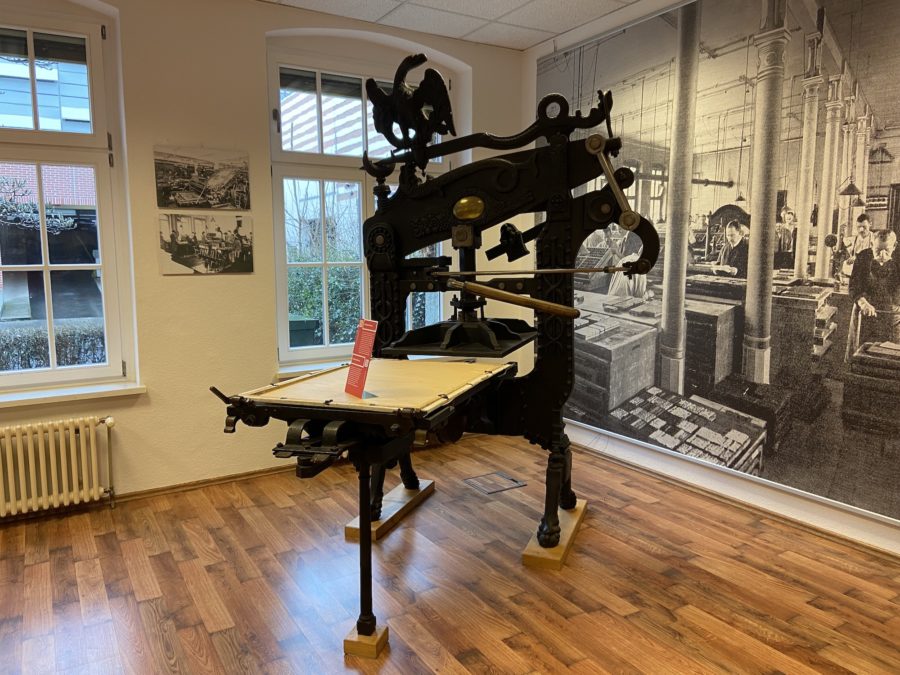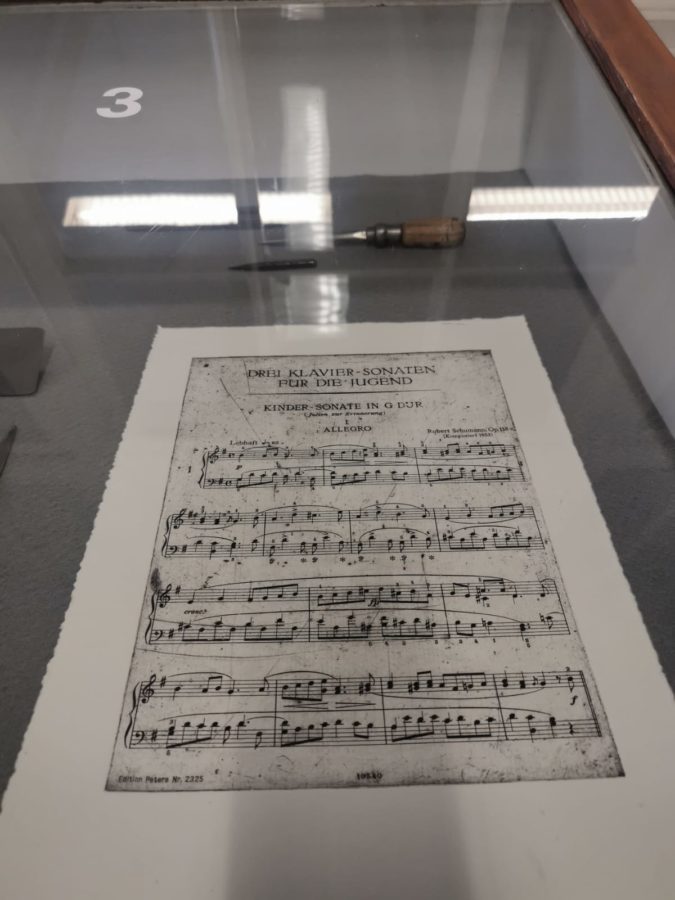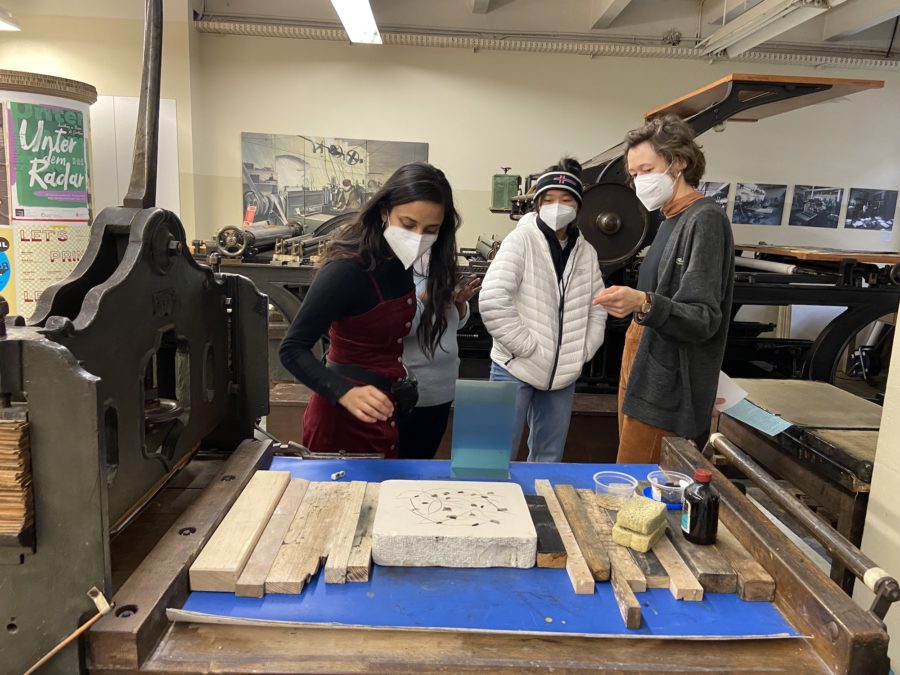 After walking upward of 200 000 steps in approximately two weeks (baptism by heels and calves of fire!) we arrived at this place of print – Museum für Druckkunst, Leipzig. It can be difficult to see the hype in anything when your pulse has migrated to the scorching arches of your feet, but this excursion was an absolute treat.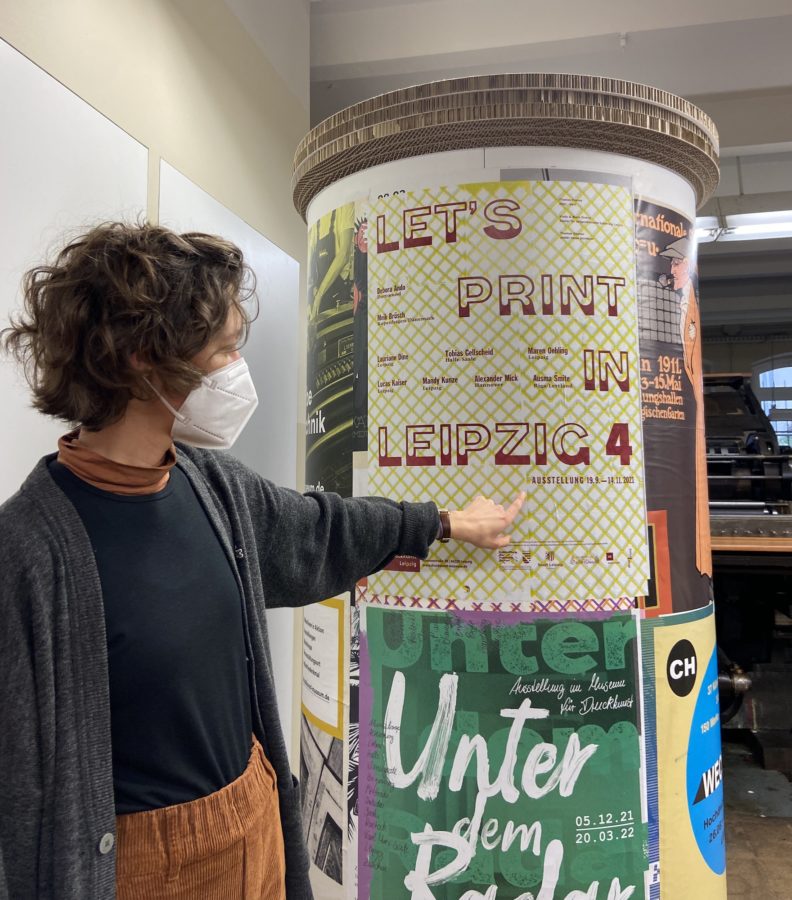 It was enlightening – especially for myself as I straddle the worlds of performance and printmaking. Having a knowledgeable tour guide and experienced printmakers as part of the experience allowed me to land. All at once I could see, smell, observe, feel, ask, experience and do… Relief, gravure, lithography, engraving, etching, offset: the Museum für Druckkunst afforded me a moment to pause and grapple with some of the terminology and technicalities of the craft. To explore this curious world of inversions where out is in, up is down, back is front and forward moves in reverse.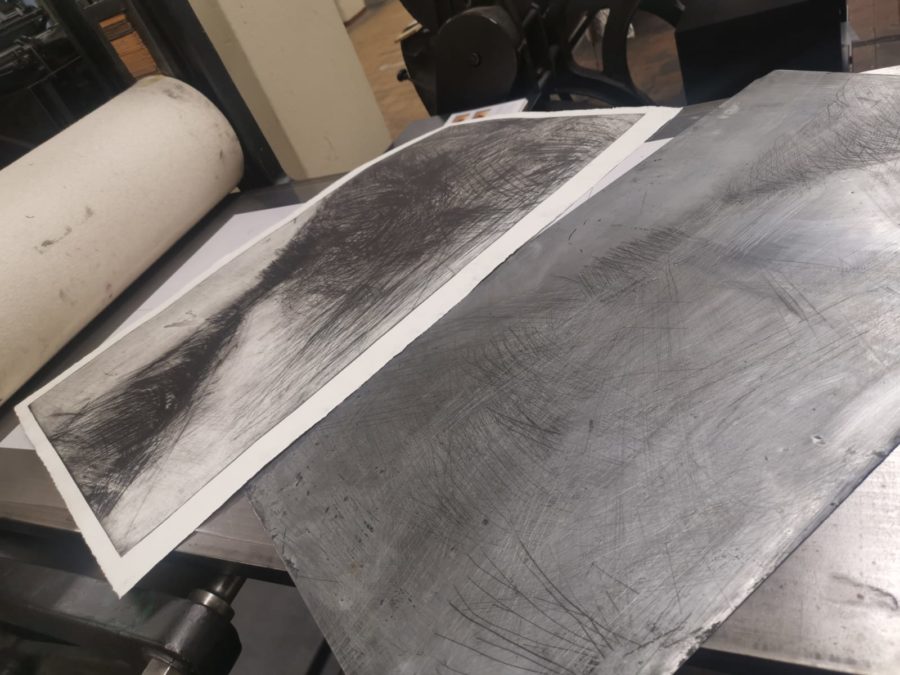 We were given a wonderfully packaged overview, which for a novice such as myself can not be taken for granted. Things were just the way they were … and still are (because analogue!). Machines, technology, objects of utility – and still so pleasing to look at. It was a welcome breath amidst the interpretative curation of opinion, agenda and intent of all of the other museums and galleries we had visited. Not only were there demonstrations, we actually got to play with some of the hardware ourselves! A child-like elation washed over me when I stepped into the little room where the sheet music plates, prints and tools were exhibited; not to mention when a stencil of my name was made with the Linotype.
Who doesn't love a place that explains why things are the way they are and then proceeds to demonstrate how they work? Museum für Druckkunst for the win!