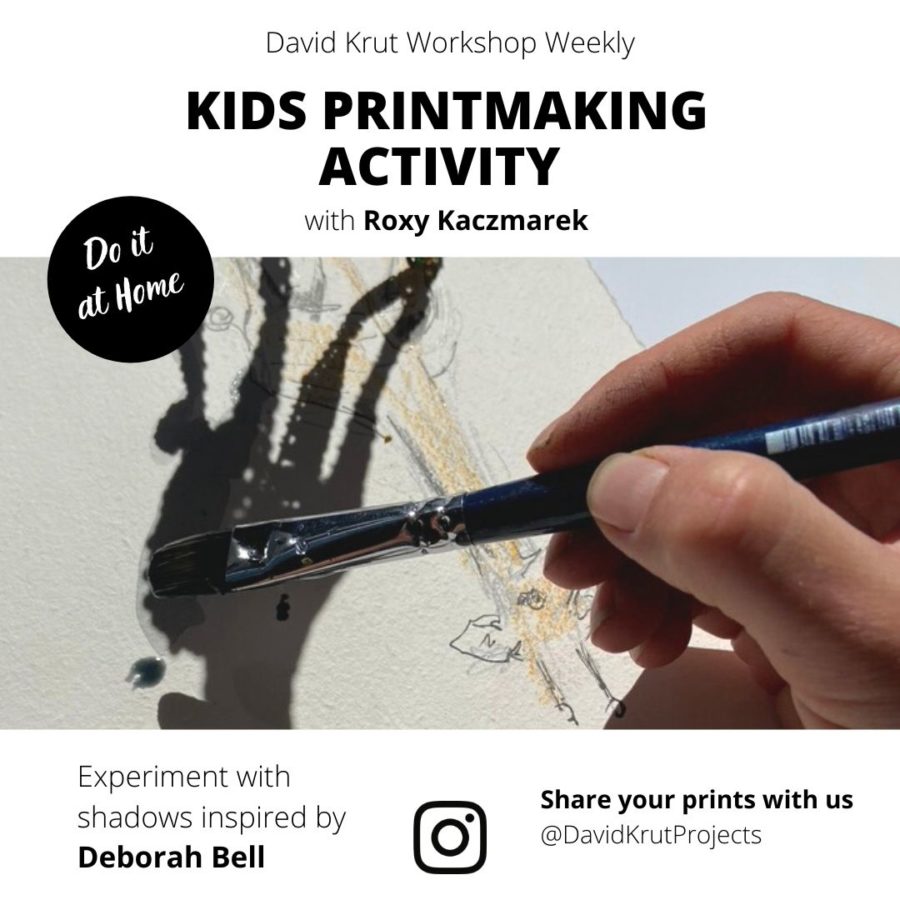 Experiment and play with shadows in this week's activity with printer Roxy Kaczmarek, inspired by Deborah Bell, whose work often features figures with long and imposing shadows. Tag us in your works to feature in our stories! LINK in bio to the David Krut website to see more artworks by Deborah Bell
"The idea of an artist as a magician delights me. It is about alchemy and the turning of base material into gold." – Deborah Bell
In this activity, DKW Printer Roxy shows you how to use the base material of a 'shadow' as a tool for your own Deborah Bell-inspired artwork. Bell's work often draws on spiritual imagery from a wide range of sources. Connections to ancient myths and memories is linked to her spiritual beliefs and how she defines herself as an artist in South Africa. Her work brings to light ideas of the self and the shadow self.
The @davidkrutbookstore also stocks publications on Deborah Bell, such as the 2018 title Invocations to the Plate: Notes from the Print Workshop 2014 – 2017.
Visit the online store to order your copy!
#DKW aims to keep you #motivated, #creative and #inspired during #lockdown. To join our workshop mailing list, DM us your name and e-mail address!
#DavidKrutProjects #DKW #DeborahBell #DavidKrut #DIY #Activity #Drawing #Painting #Printmaking #Ink #Spiritual #Shadow #Shadows #ShadowSelf #Art#Sketch #SouthAfricanArtist #ArtLovers #DIY #diyprojects