THE BLUE HOUSE is scattered with art of all subjects, mediums, shapes and sizes. Every artwork tells a story of course, a story about David Krut, a past collaboration or project, or the artists very own origins. In the talks room – a space that is used for knowledge talks or lectures by creative experts – we have a selection of works on display that do exactly that! Drop by THE BLUE HOUSE – 151 Jan Smuts Avenue, Parkwood to see these works and more. You will not only discover some of David Kruts hidden gems, but also learn more about an artist, an important project or hear a story that is bound to enrich your creative experience.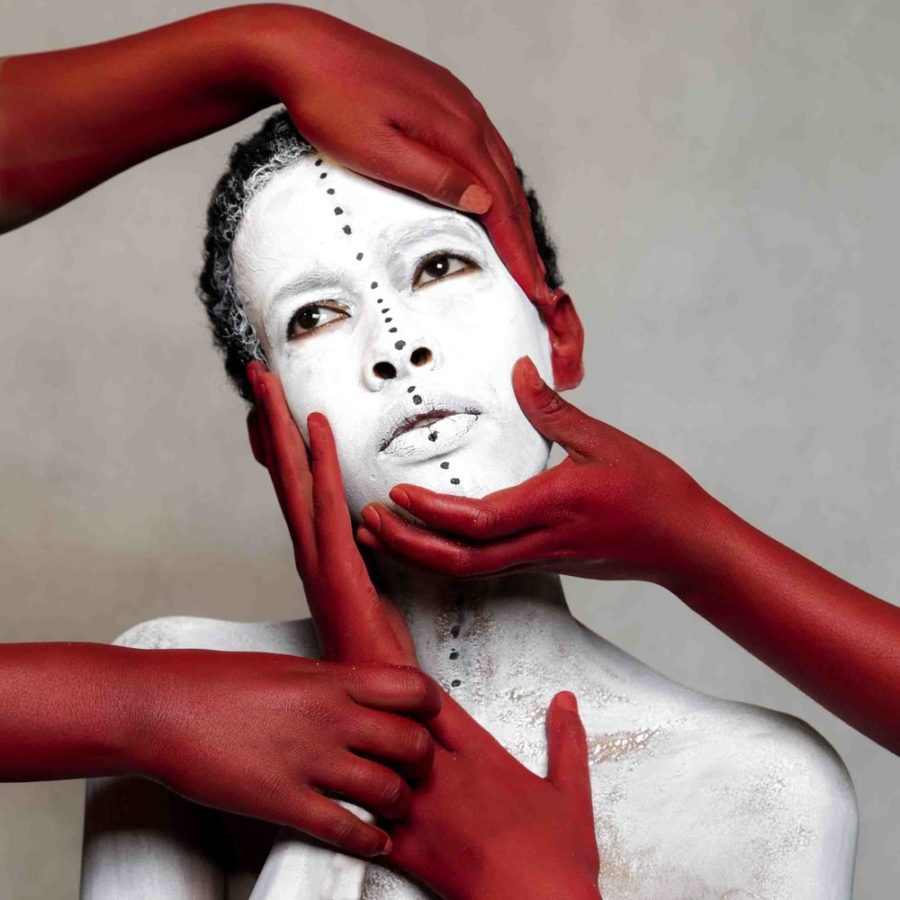 Of the 99 series, Muluneh is trying to express what it is to be an African woman; to encapsulate gender and identity; to situate it within the territory of colonial experience, even while as an Ethiopian artist formed and informed by the African Diaspora, she is an outsider of sorts.
Things Fall Apart, 2016 – was shot by Aida Muluneh in the courtyard of THE BLUE HOUSE in 2016. Muluneh found a model and installation materials reflecting her perception of South Africa during a brief visit to the country.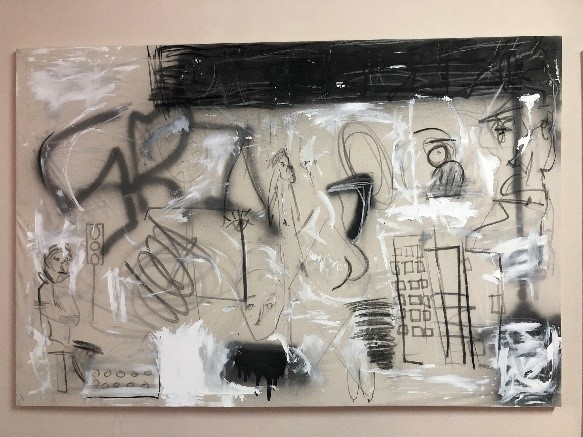 Stiaan Deetlefs' is a Richards Bay-based self-taught artist inspired by Pollock, Kline and de Kooning whose work interrogates the industrial world we live in. He uses industrial materials such as concrete, found objects and household paints to depict the human condition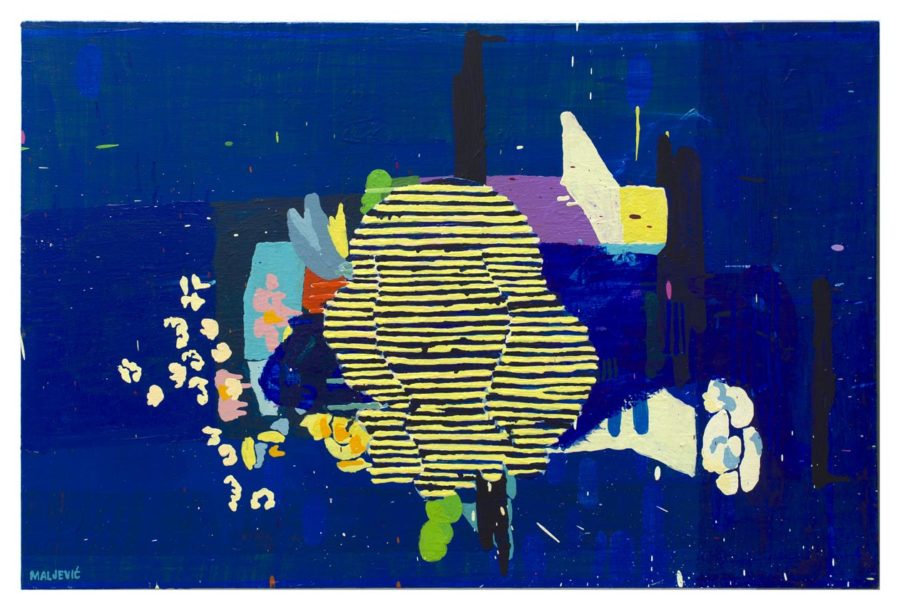 Maljević's playful repetition of geometric shapes is immediately recognizable as her signature language of abstract expression. This unique assemblage of shapes on the canvas can be described as an intuitive extrapolation of an alphabet of symbols which exist in her mind's eye. Maljević describes her process to be "like alchemy" – an inexplicable meeting of mind and matter.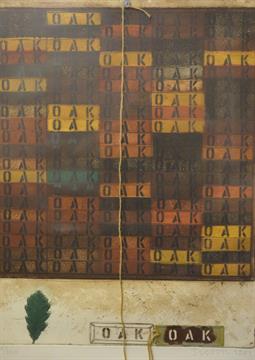 This proof of the Dutch Iris shows some insight on how an artist and Master Printer prepare for a multi-colour etching. Giving behind the scenes information and notes from the artist and printer, one can see the inner workings of a process in motion.
Oak Mantra, 1981 was the first ever print published by David Krut. British pop artist Joe Tilson collaborated with print maker Jack Shirreff in creating the Oak Mantra etching, 1 in a series of works dealing with the four elements – earth, water, wind and fire. The 'Mantra' prints is a single word repeated in a formal stenciled plan and set in rich colours. In this work, the word is "OAK."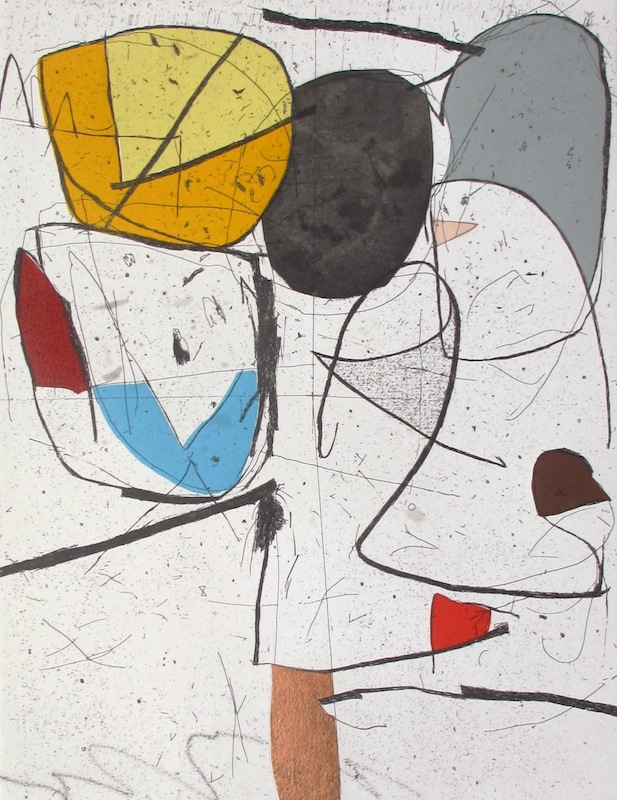 Joseph Hart (b. 1976) is a New York-based painter who creates non-representational images using a variety of collage and assemblage techniques, focusing on visual harmony and composition. Nine Ideas, is 9 colour spitbite aquatint with chine-collé and a hint of blue for balance.