Play Africa and the David Krut Workshop recently collaborated for a day of introducing children to printmaking. The morning was spent with a group of children aged 6-8 years old who came from Sigiya Sonke Dance Group in Alexandra. For the afternoon session, public from the inner city and beyond were invited to participate. They came together to experiment with new art techniques and media through hands-on printmaking, testing their independence and gaining self confidence with these unparalleled learning opportunities.
The children first learnt the painterly print technique of monotype and then printed linocut shapes on top, experimenting with layers, shapes and colours.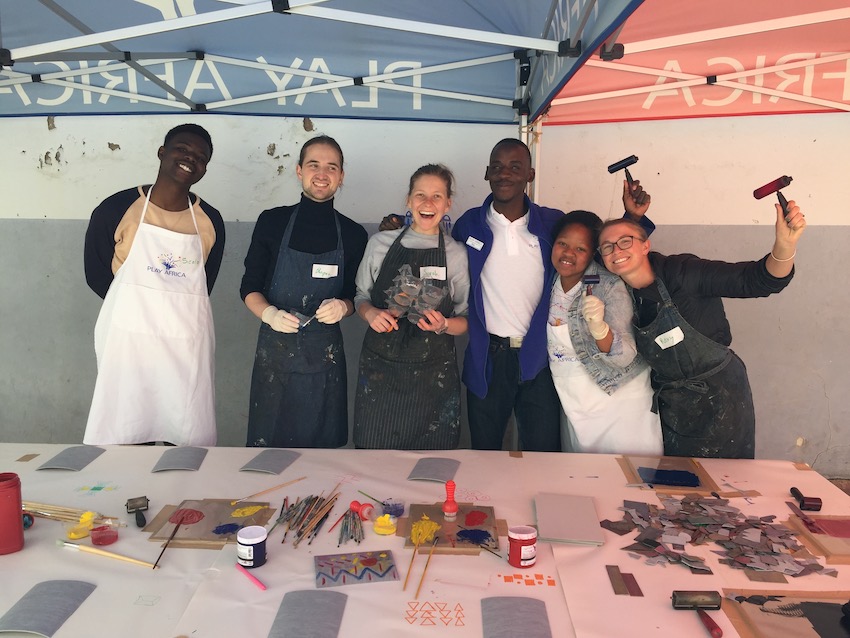 Play Africa is South Africa's first children's museum, based at the iconic Constitution Hill in Johannesburg. Play Africa creates a society that honours children and champions their rights, including every child's right to play, learn, create, discover and connect. Play Africa sees every child as curious, capable, and creative. That's why their children's museum celebrates imagination and encourages experimentation, innovation and problem-solving. Their stimulating hands-on play areas encourage children to test their independence and gain self confidence in STEM (science, technology, engineering and maths), the arts and self-expression.