This week, Robyn Penn came to DKW to continue developing her mezzotints, which are set to feature in her exhibition at DKP Parkwood next month.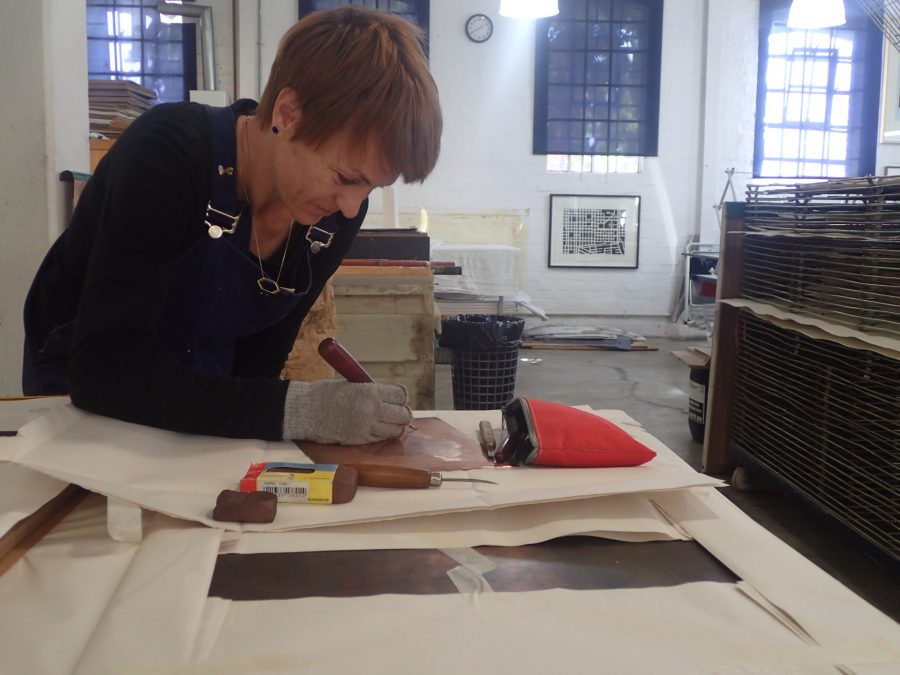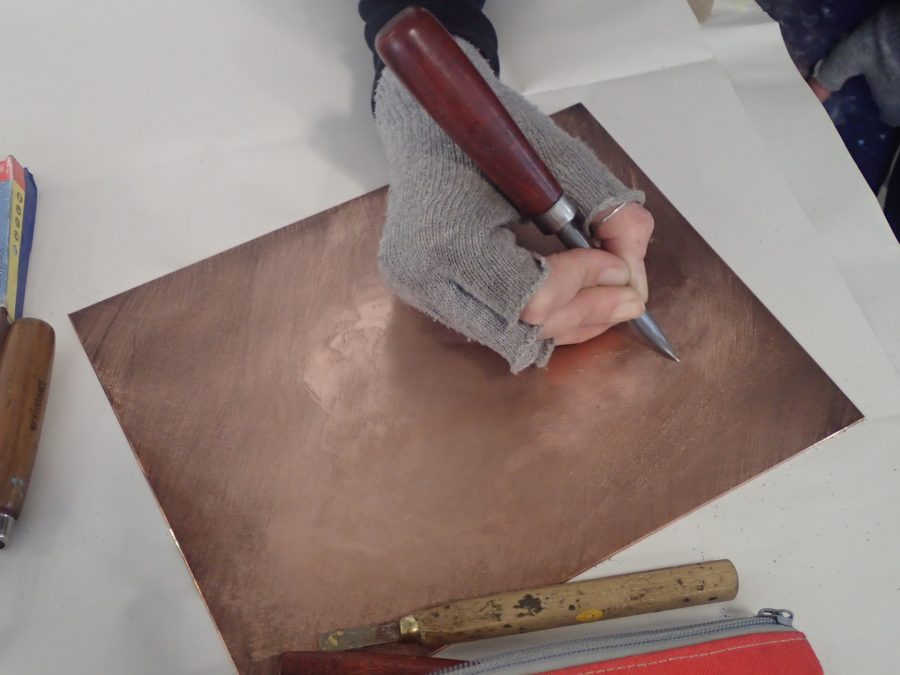 Two small mezzotints form one piece, titled Two Poles of Ignorance, and will be printed next to each other to mimic the three-dimensional qualities of a stereograph.
Penn is re-working the plates at various stages to create a series of six editions, each mapping four different "states" to the cloud image. During this workshop visit she burnishes the plate to create its third "state".
"We're trying to push the envelope through very experimental printmaking", Penn says. "After I re-burnish the plate, the cloud form shifts ever so slightly to give the impression of an atmospheric change".
Penn is also working on a larger mezzotint, which demands hard, repetitive hand movements to construct an image. Penn highlights another interesting element to burnishing a mezzotint, remarking that "it feels like I'm working blind – because of the nature of the plate I cannot clearly see the marks before I print it so I am forced to rely on feeling".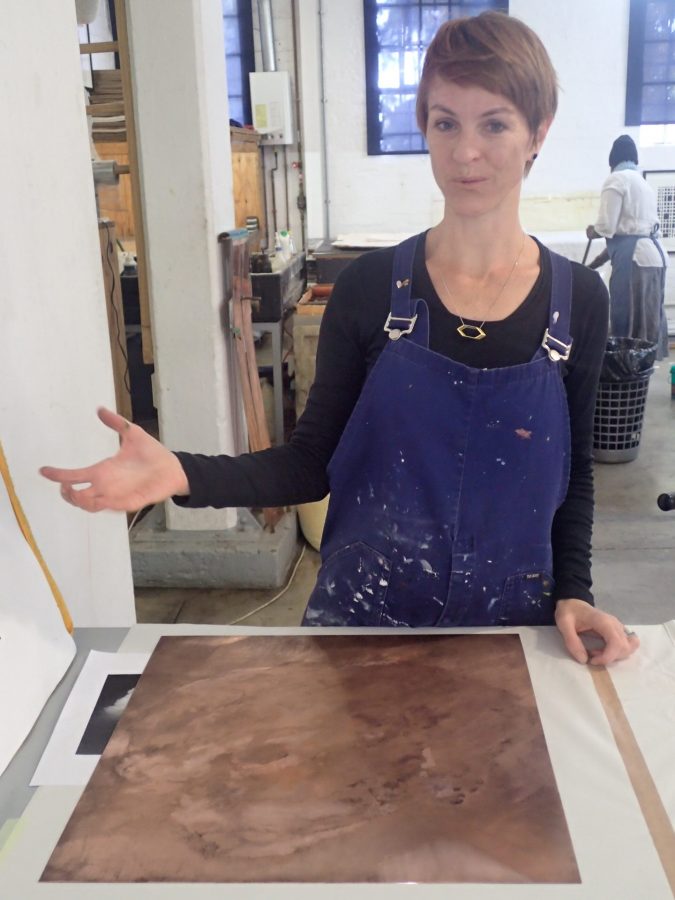 At this stage, Penn is pulling out the contrasts to lift the image and create a sense of depth. She is drawn to the scratchy mark-making techniques which give the impression of a drawing.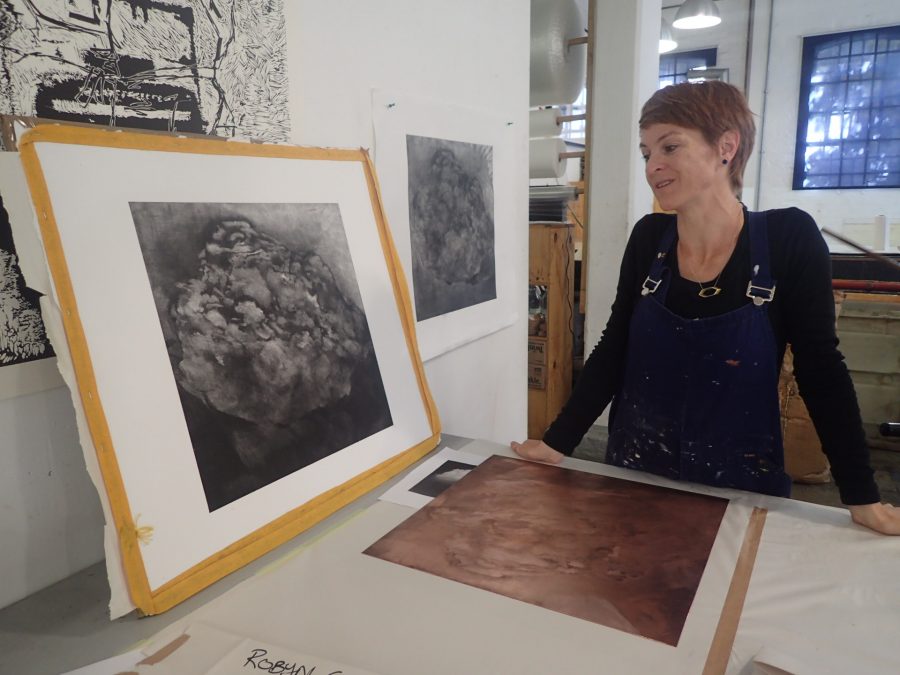 Penn pins various printed proofs around her to assist with the "blind" nature of the burnishing process, using the proofs as reference points as she works.
Penn's prints have a characteristically painterly feel. By collaborating with DKW master printer Jill Ross and printer Kim-Lee Loggenberg, Penn has had the chance to revel in experimenting mark-making techniques. With Ross's guidance, she has drawn inspiration from her under-paintings of clouds where her marks are immediate and energetic.
Coming up: we accompany Penn to the foundry where she is making a cloud sculpture for her upcoming exhibition with DKP this June.