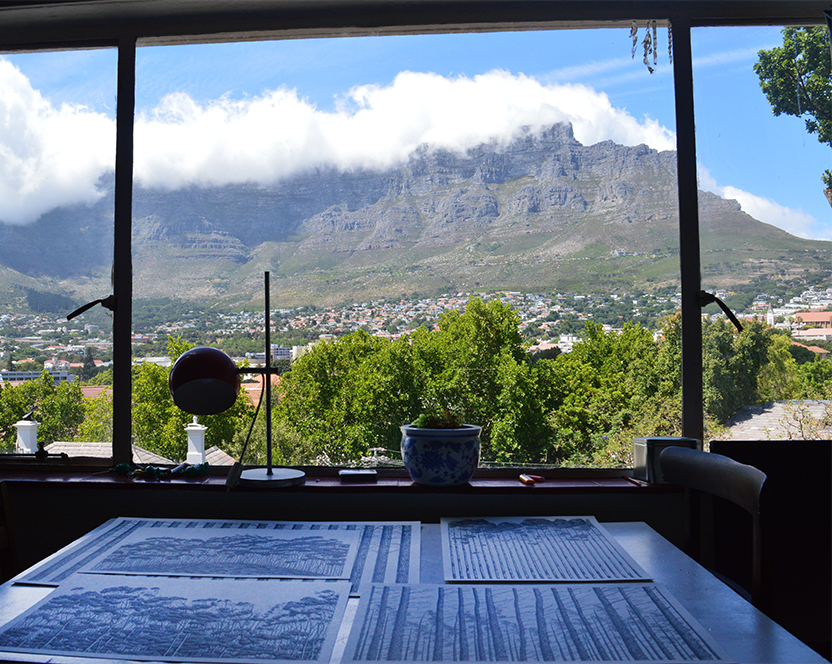 Michael Amery will be exhibiting his first solo show "Trees by Man" at our gallery in Newlands from 16 April to 28 May. We did a studio visit in December last year, to get a bit of insight into his subject matter, which mainly features serene forest-like plantations, and to get a feel for his processes and the materials that he uses: charcoal, pen and India ink on either Fabriano paper or on Hahnemühle, a paper which is uniquely sensitive to environmental issues in an industry that is notorious for its exploitation of the natural world.
Amery's home is his studio with painting-like views of Table Mountain, views that reveal how ruler flat the mountain really is. On looking away, one sees his work; more "windows" on the walls of his sitting room. Misty scenes of farm crops – black charcoal drawings that hold something of the Romantic era's glorification of nature, as well as the Neoclassicist taming of landscapes. No people are visible.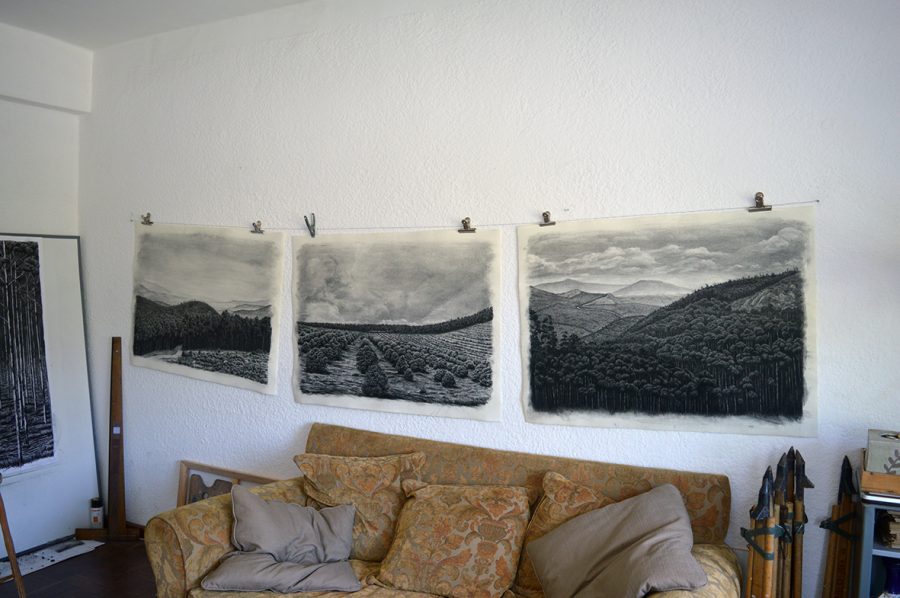 In other drawings, monocultures are more obvious, portraying only blue gums or merely one species of pine. Here Amery has divided his paper into geometric grids and with some he has folded his paper mathematically, as a starting point. Other plantations are completely symmetrical, or as symmetrical as the human hand can create them, therefore not obvious straight away – Amery finds ways to trick our eyes.
To view a video of his step by step process, click here.
His flat mate seems to be less of a minimalist than he is. Here and there are collections of vintage torches, an old letterpress set is propped next to one of Amery's serene oil paintings and there are also some objects useful to Amery, such as a stash of fountain pen nibs.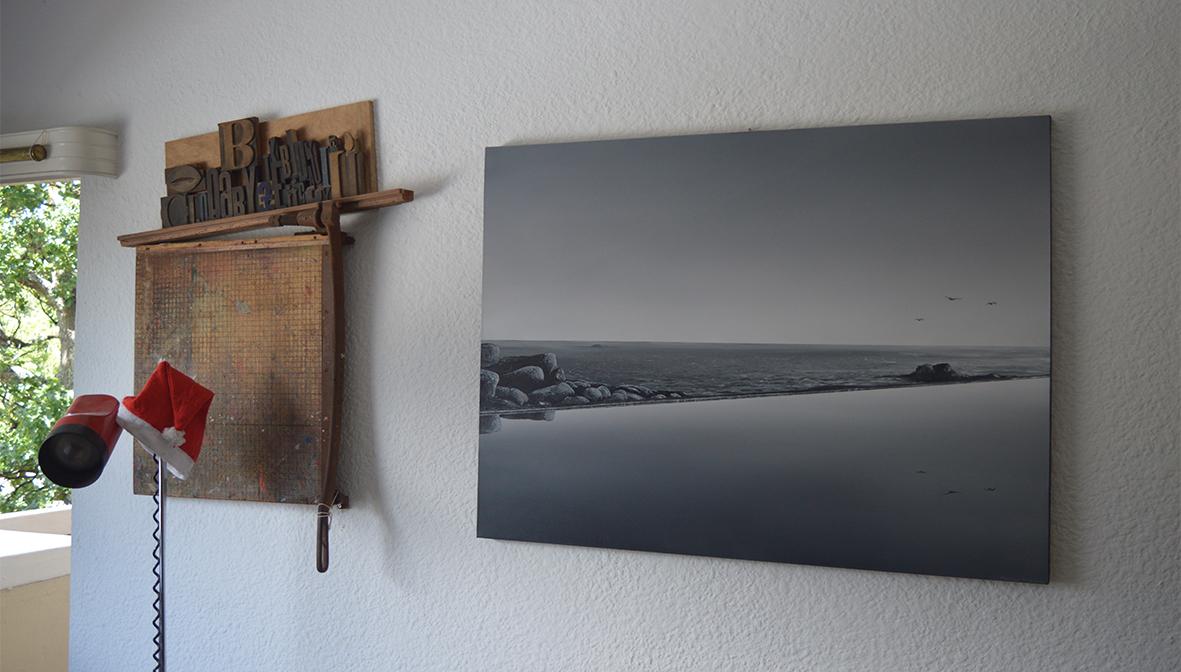 Amery's pen and India ink drawings all depict trees turning into decorative lines and patterns, or vice versa, reminding one of the objects these trees might become; beams, tables, planks? His Escher-like precision and repetition allude to the fact that he is also a graphic designer and at times one marvels at his copy and paste ability. But although each tree might be alike, it isn't to a T – every pen stroke is unique and handmade. We find difficulty in spotting an individual in a species other than our own.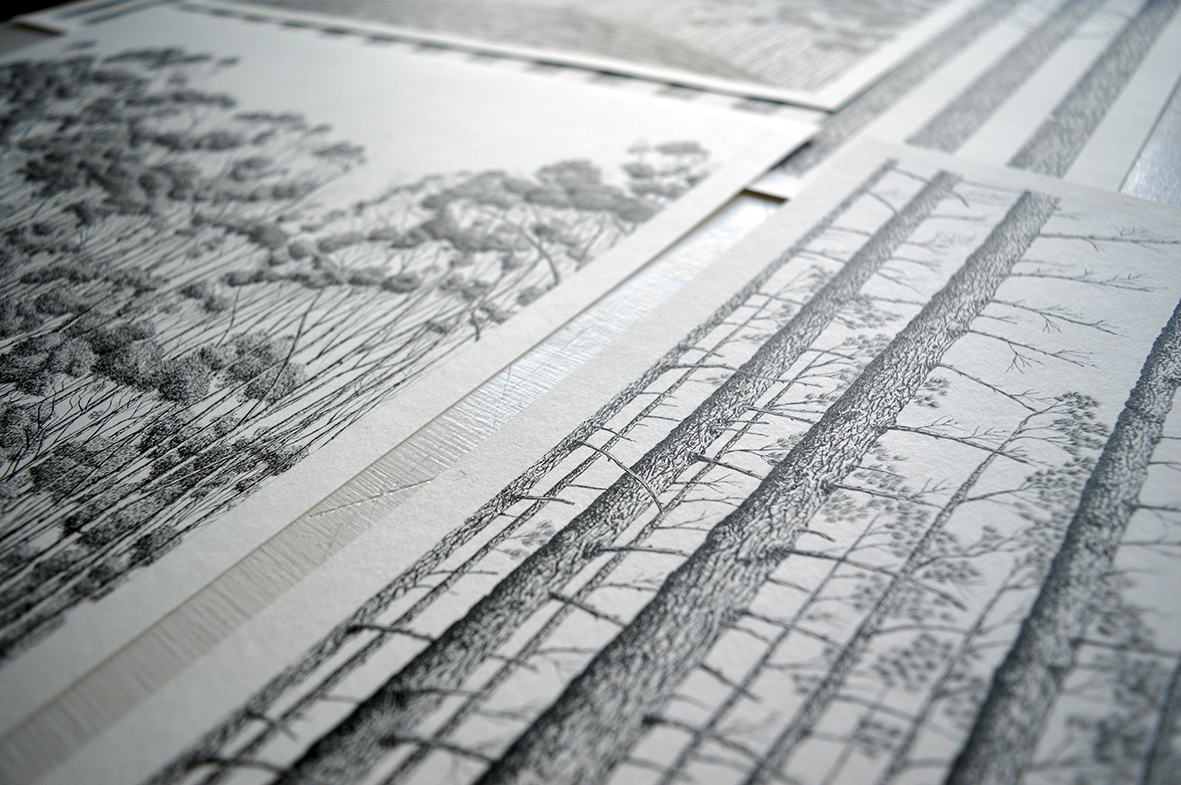 We talked about how monocropping doesn't allow for an ecosystem; how even some home gardens are more natural than plantation forests that have a graveyard feeling to them. Newlands Forest also has a 'more alive' section and another part devoid of bugs or chirping, very quiet. As urban beings we don't realise how many alien trees are found in our cities, and whether it is necessarily a good or a bad thing.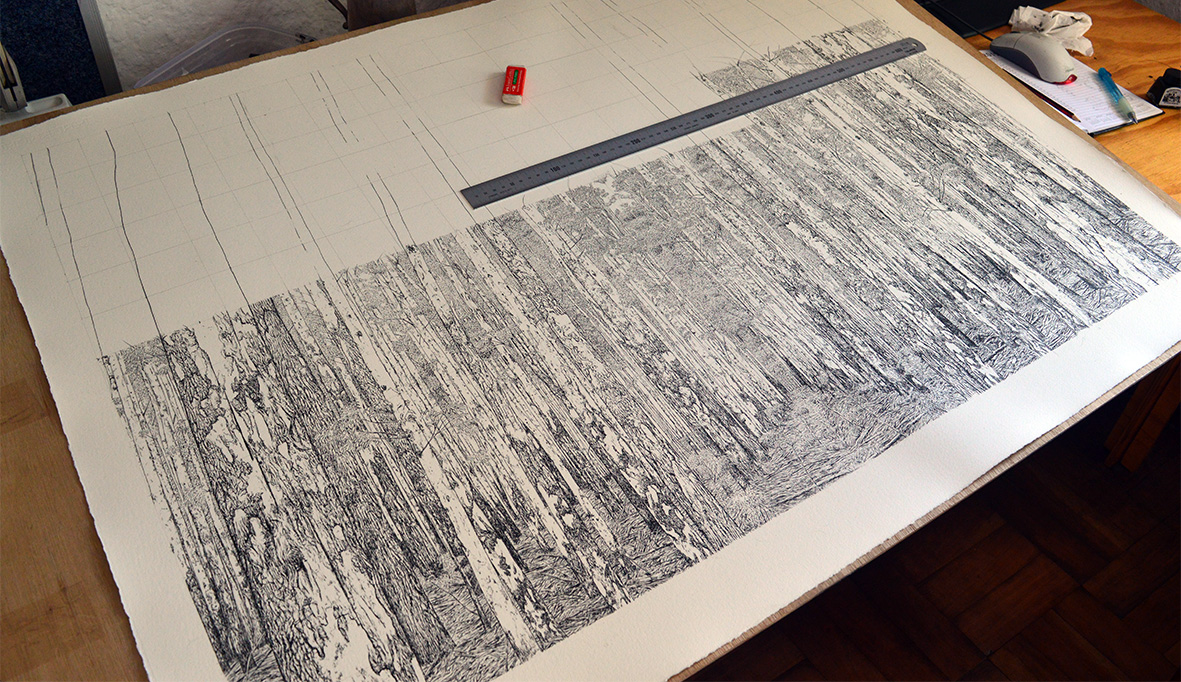 People have manipulated plants in interesting ways, which has inevitably resulted in an array of pros and cons. We have tamed many species of grass and trees, or have they tamed us?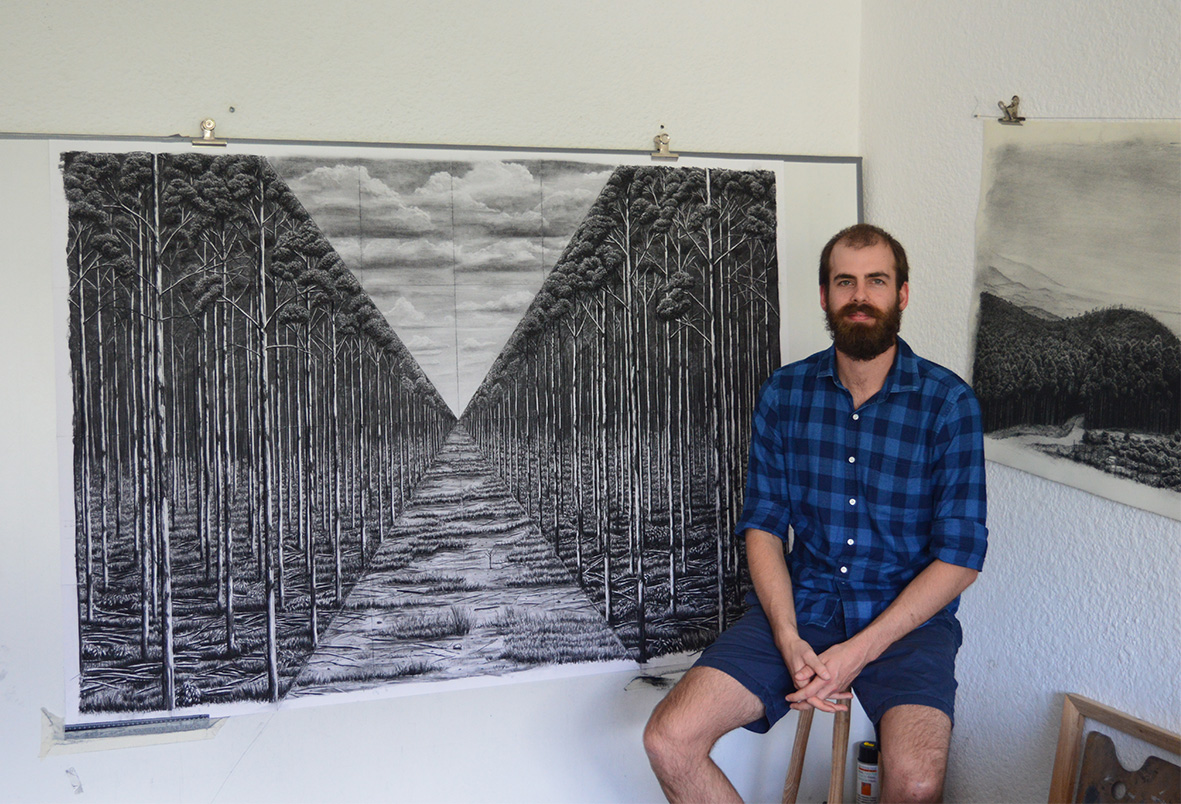 Please join us for the opening of this body of work at our Newlands gallery, on 16 April at 11am. The show runs until the 28th of May.
For queries on pricing and availability, please contact Jacqueline [email protected].
For media enquiries and high res images, please contact Güte [email protected].