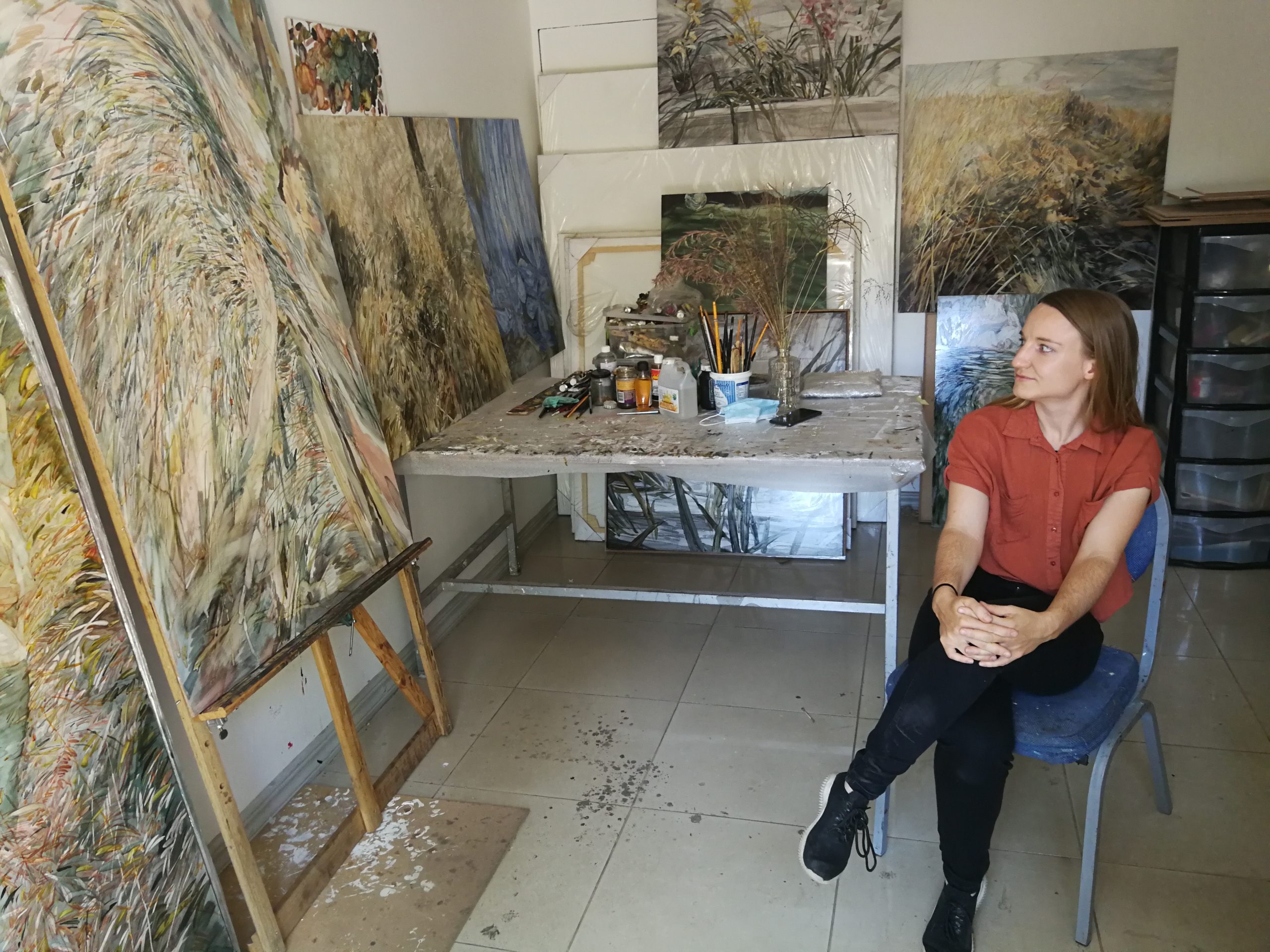 We are pleased to present a solo project by Heidi Fourie, Grass You Can Swim In, consisting of paintings, monotypes and etchings. This new body of work  is like a day walking out in an open stretch of Highveld grassland in mid-winter. The air and the earth are dry; the light is crisp in the morning sun, quiet at noontime when the myriad insects hiding in the grasses rest under the bright height of the sun, and the whole landscape is gold-leaf lit by the early-setting sun as the temperature drops and the day draws to a close.
In March 2020, alongside or in the wake of most countries on the planet, South Africa went into lockdown as a means to curb the spread of the Covid-19 global pandemic. For Heidi Fourie, this meant not only a serious curtailing of plans for her work – including the postponement of her solo show with David Krut Projects, from 2020 to early 2021 – but also a restriction on her ability to tap into natural environments through hiking and kloofing as a way to ground herself.
When finally more movement was allowed, she set off once again to explore more natural spaces. For many months, movement between provinces was restricted, and so Fourie was obliged to seek out wild spaces in Gauteng, which, as she puts it, is not considered the nature destination in South Africa. She soon discovered that, contrary to popular opinion, there is much to be found in the as-yet-unurbanised stretches of the Highveld that still exist between the major centres. Dipping into the tall grasses to photograph the landscape from low angles, Fourie was met with the long, sweeping strokes of the swaying stems and wispy leaves, in subtle variations from green to gold – a delight seen through her painter's lens. These hyperlocal grassland meanderings revealed to Fourie the abundance she might have overlooked, had she not been stuck in one place for so long.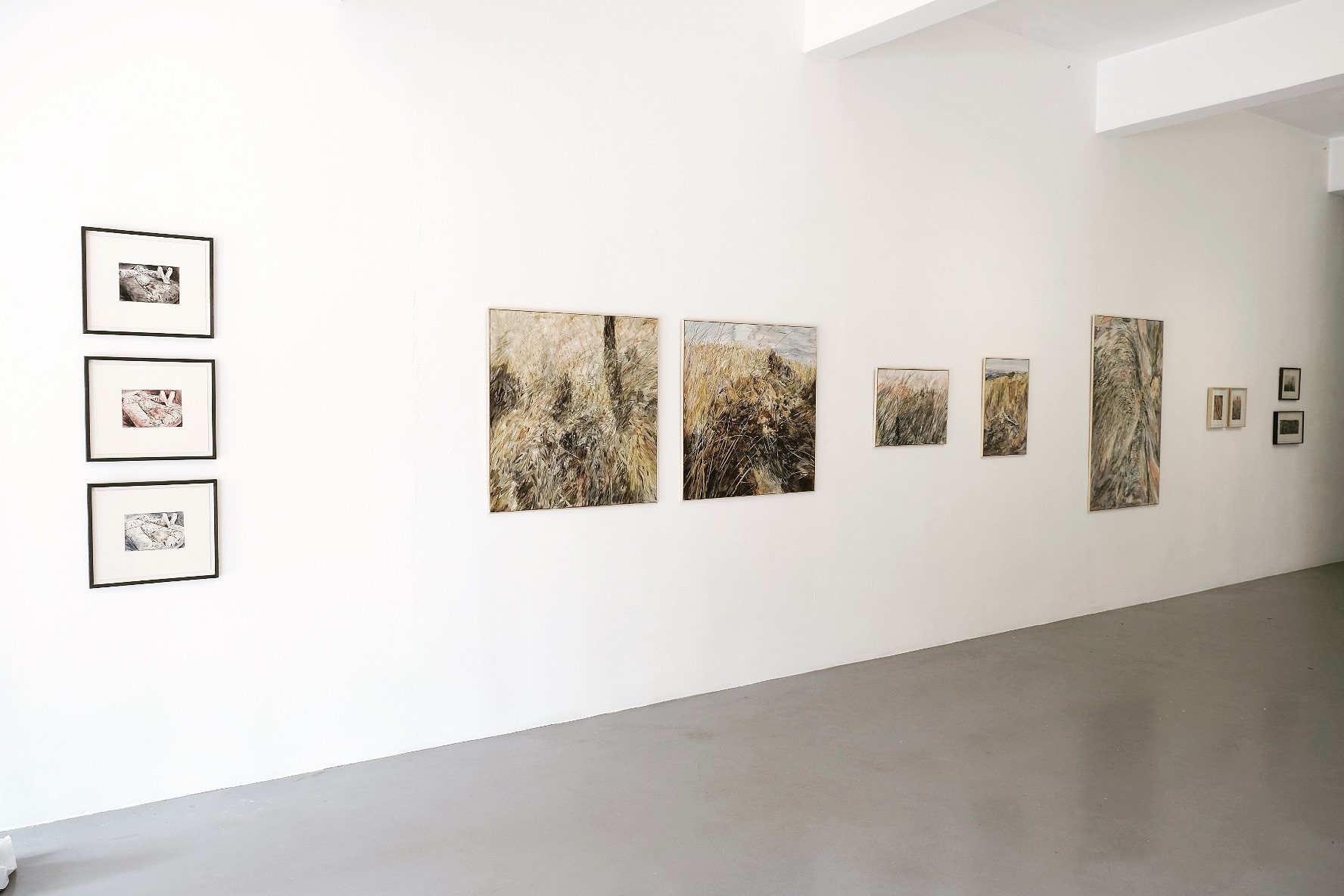 See below a preview of works from the show:
View all available works here