/'atmes,fir/
Featuring Artists: Mongezi Ncaphayi, Robyn Penn, Jacob van Schalkwyk
February 9–May 26, 2017
Opening reception: Thursday, February 9th, 6–8PM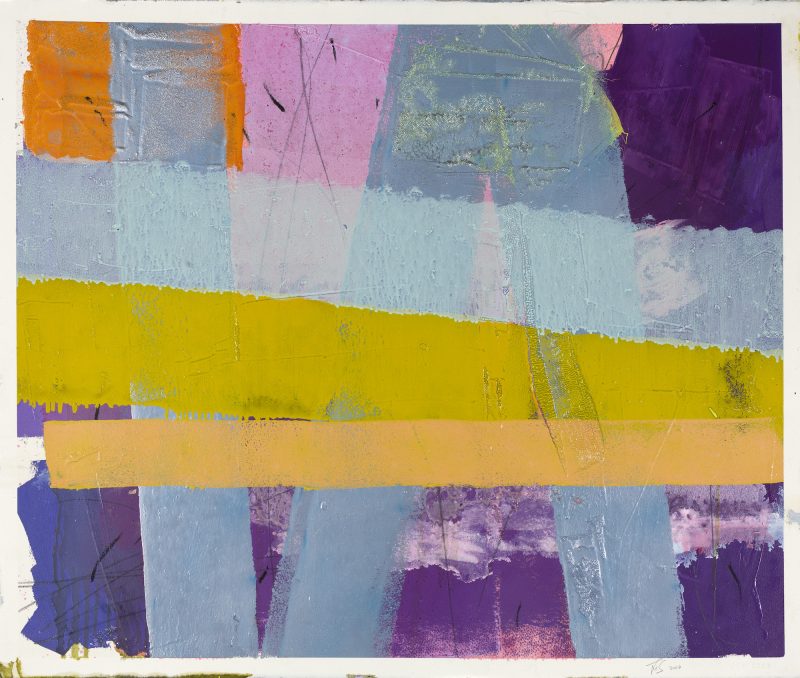 David Krut Projects is pleased to present /'atmes,fir/, a group exhibition featuring three emerging abstract artists from South Africa: Mongezi Ncaphayi, Robyn Penn, & Jacob Van Schalkwyk. In this exhibition–which takes its title from the phonetic spelling of the word Atmosphere–all three artists respond to the dynamic climate of contemporary South Africa, primarily through the use of painterly abstraction.
MONGEZI NCAPHAYI, a painter-printmaker and lifelong jazz enthusiast, uses splashes of color amidst repeated lines, patterns and forms that undulate like sounds and rhythm–harkening to the modernist relationship of painting to jazz. Notably map-like, Ncaphayi's paintings, prints and drawings are made using memory and intuition to retrace the contours of his large collection of maps.
ROBYN PENN, another painter-printmaker from Johannesburg, has been long fixated on the subject of the cloud and the dire situation surrounding the Earth's atmosphere. Over time, her cloud depictions have gone from hyperrealistic to scratchy, energetic, gestural, nebulous compositions of marks made using a sophisticated yet often acidic use of color. Her newest etchings and prints exist somewhere between the beautiful and the brutal, where skyscapes of color and line become politically charged meditations on climate change denial.
Using lithographic ink, JACOB VAN SCHALKWYK mends scenes of color. From CMYK scale to ultra-violet, the palette is pulled from natural and artificial landscapes seen in Cape Town. In the studio, these colors are mixed in large batches, then rolled, splashed, dripped, or splattered upon the surface of the paper. One may recognize the bright orange of a construction zone barrel, the pale pink of a beach Sunset, the tar black of asphalt, the pewter of a kicked stone. These random instances of color coalesce, crisscross, and merge into a sense of place: decomposition, 3am, noise, the guessing and second guessing of the studio.
Please email [email protected] for more information.
View /'atmes,fir/ on Artsy
526 West 26th Street, Floor 8, Suite 816, New York, NY 10001
[email protected] | 212.255.3094 | @DavidKrutNY