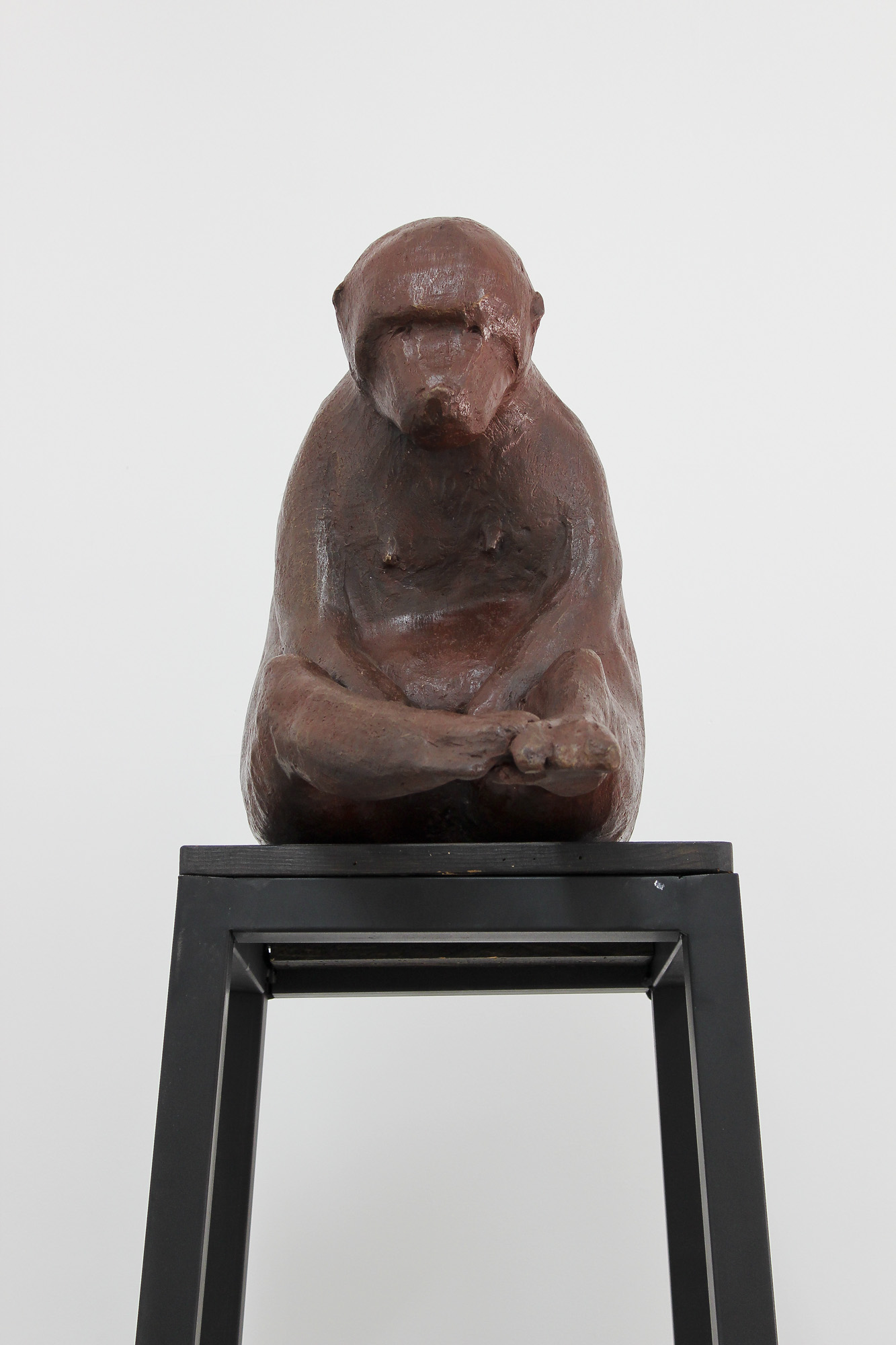 David Krut Projects is pleased to present ADVICE FROM A CATERPILLAR , the launch of a new series of prints by Wilma Cruise, as well as the opportunity to view some of her recent bronze sculptures at David Krut Bookstore, 151 Jan Smuts Avenue, Parkwood, Johannebsurg,
In January of this year Wilma Cruise once more collaborated with master printmaker Jillian Ross to produce four new prints. This time in the workshop allowed for an exploration of a variety of printmaking techniques including drypoint on copper plate and chine collé with tea-stained Japanese paper, resulting in images that are both visually and technically complex.
When Alice falls down the rabbit hole she meets a languid caterpillar sitting on a mushroom smoking a hookah. She enters into a conversation with him on which she's on the losing end. Everything is confusing. The caterpillar seems to know how things work and Alice doesn't know who she is or even what size she is. This topsy turvy relationship between worm and human is an inversion of the normal Cartesian order. In Advice From a Caterpillar Cruise explores the human animal relationship and asks the ultimately ethical question, "What happens if the animals were in charge and treated us as we treated them?"
In Cruise's work, animals feature as our living and feeling counterparts or totems, their lives and deaths are imaged with the same… urgency with which Cruise images human beings. Both intertwined and apart from humans, animals in Cruise's work appear as witnesses to the precariousness of being in the world. Tangled with the fragility of human beings, animals matter (Schoeman, 2009:12).
These ideas are explored in work like the large carborundum etching, Harrismith, which depicts a human female figure around whose neck is draped a large cat. The cat both presses into the head of the figure and appears to grow out of it. The figure bows her head submitting both to the burden and the comfort of the animal. In The All-knowing Pig, the subject, like the Cheshire cat, smiles out of her frame sealed in her hermetic world of 'pigness'. It is a world closed to us human animals who have no access to her particular epistemology.
Working from images that float up from Cruise's subconscious almost predisposes them to incomprehension. It is only later that she is able to decipher their meaning. Like a dream that haunts one long after it has passed, these images eventually allow for a decoding of sort.
This exhibition provides a rare insight into the work of Wilma Cruise, who will be present to introduce and talk about the process of making these new prints as well as the themes she is currently exploring.
For sales enquiries contact [email protected]
For media enquiries contact [email protected]