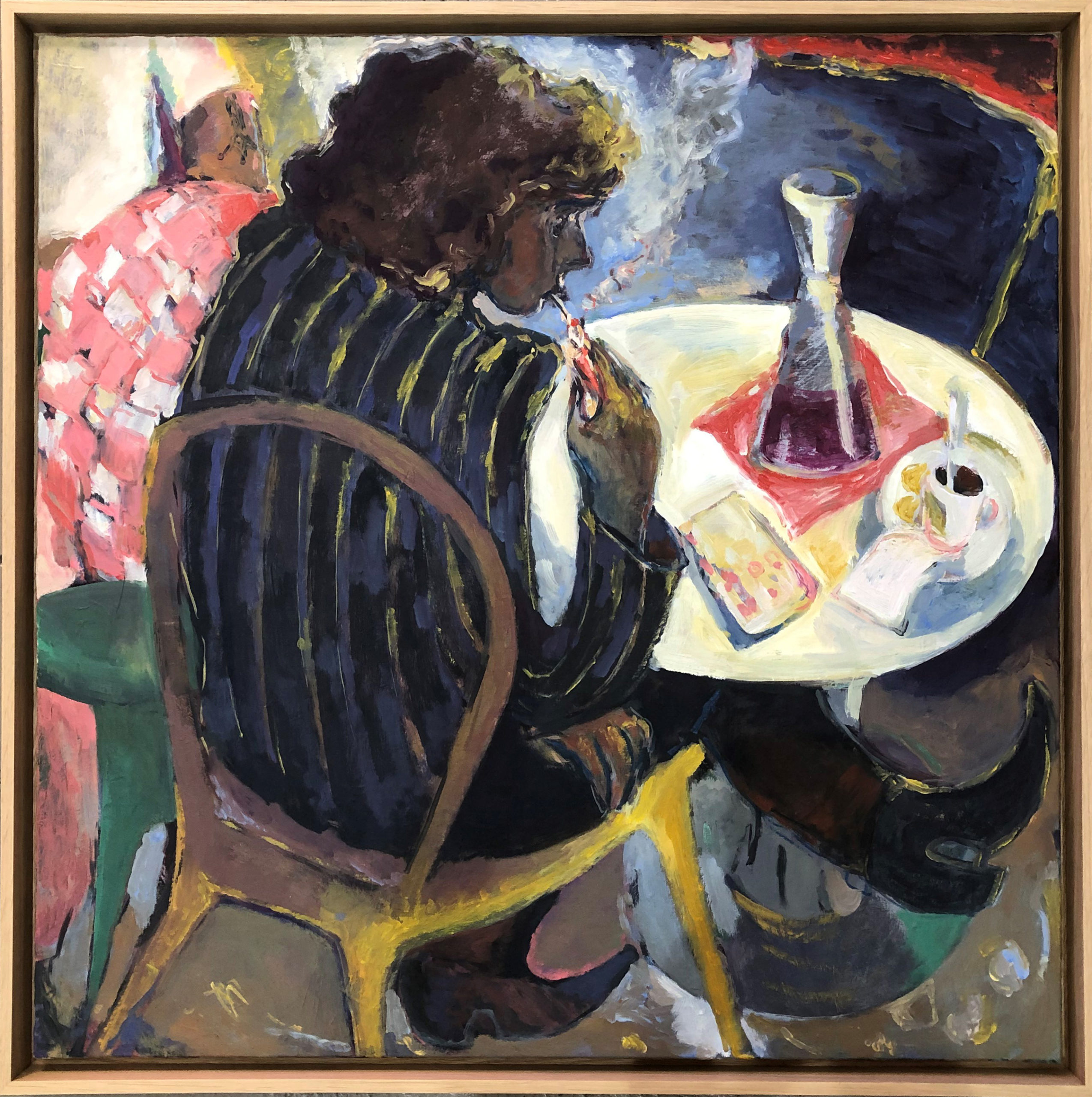 Collaboration History
Kate McCrickard has been working with David Krut in many different capacities for a number of years – as gallery director of the David Krut Projects' New York space; as writer and contributor to various shows and publications, most notably on the work of William Kentridge (including William Kentridge Flute, A Universal Archive: William Kentridge as Printmaker, and Tate Modern Artist Series: William Kentridge), and also the TAXI Art Book on Paul Stopforth and an exhibition catalogue on Gary Schneider. In addition to these roles, McCrickard is as an accomplished artist in her own right, who has worked with the David Krut Workshop (DKW) to produce etchings, and held two solo exhibitions of her work at David Krut Projects (DKP) in New York.
In 2007, McCrickard and Krut curated an exhibition of prints by William Kentridge, shown at the Edinburgh Festival from July to September. The in-depth essay McCrickard wrote to accompany the exhibition provided in-depth insight into the creative practice of Kentridge.
Kate McCrickard's first collaboration with DKW was in 2012, when she produced a number of prints with Master Printer Jillian Ross. These prints, together with others that McCrickard made at her studio in Paris, and paintings were shown in her first solo exhibition at DKP New York, entitled Kid (which was accompanied by a catalogue).
In March 2015, DKP New York opened a second solo show by McCrickard, titled This is my proper ground. The exhibition included paintings on canvas and cardboard and a selection of sketchbook drawings.
Biography
McCrickard is a British painter, printmaker and writer based in Paris, France. She graduated from the University of Edinburgh, Scotland, in 1998 where she received her MA Honours Degree in Fine Art. Her work is included in the collections of The Metropolitan Museum of Art, The New York Public Library, The British Museum, Los Angeles County Museum, The Davison Art Centre (Wesleyan University, Connecticut), and The Royal Scottish Academy (Edinburgh).
As a writer, aside from the publications mentioned above, McCrickard was a regular contributor to the American global journal ideas, Art in Print. She has also contributed to Print Quarterly, Art South Africa and exhibition catalogues for Hayward Touring, London, Thames and Hudson and the Royal Scottish Academy, Edinburgh.
Visit her website https://www.katemccrickard.com