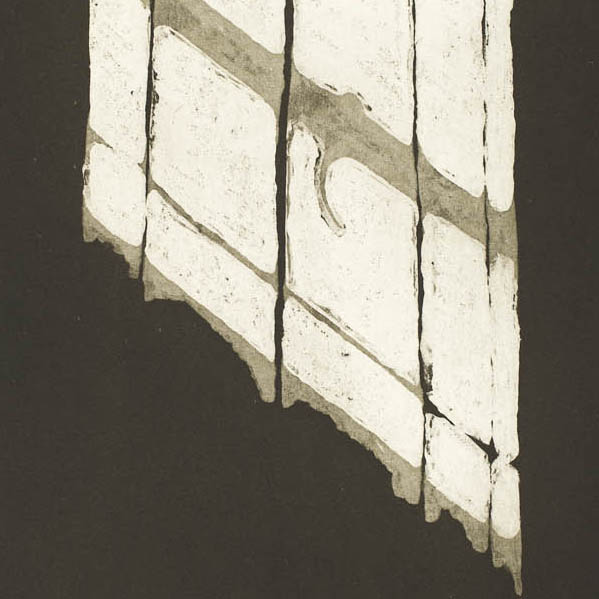 Collaboration History
Sean Slemon collaborated with the David Krut Workshop (DKW) on a series of prints for am exhibition of sculptures, drawings and prints at  created at  NIROXprojects  in 2012.
Biography
Slemon was born in Cape Town in 1978. He completed his Bachelor's in Fine Art at Michaelis, UCT. In 2007 he completed his Master's in Fine Art at Pratt Institute in Brooklyn where he is currently based. Slemon was joint winner of the Sasol New Signatures Award in 2005 and received a Foundation for Contemporary Arts Grant in 2009. He attended the Skowhegan School of Painting and Sculpture residency in 2007 and received a Chashama Studio residency in the same year. His work was recently included in the Pizzutti collection. He is represented by MagnanMetz Gallery in New York.
Nathaniel Stern writes: "Sean Slemon's work attempts to interrogate our relationship to the spaces we inhabit, and the land we posses. Mostly in the form of sculpture or installation, but often supplemented by drawings and etchings, he asks viewers to explore these as politically charged concepts. Sean believes that space and land create meaning, uncover history, facilitate change and transformation, and provide opportunities for power.
As a young man growing up in South Africa, Sean always understood that provocative discourses surrounding space and land can lay bare turbulent histories or lead to contemporary legacies of disparity. He pushes the physicality of his work to change the space it inhabits, for an experiential impact on its viewers, and in order to accent this reality."