Written by Elda Bredenkamp and Melissa Waters
Heidi Fourie first started collaborating with David Krut Projects in 2017 and most recently in May 2022 to pursue a residency at the David Krut Workshop (DKW). During her May 2022 residency Heidi created six new etchings and four unique paintings. These works will be showcased during her upcoming solo-exhibition On Soft Ground at David Krut Projects' main 151 gallery on Saturday 9 July at 10am.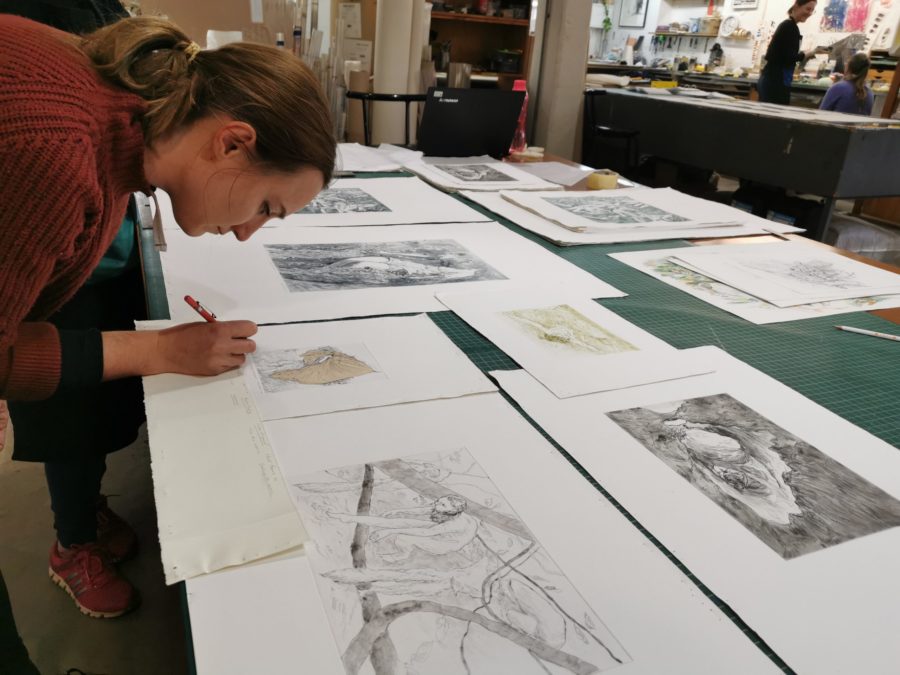 The first week of May, Heidi returned to DKW with a car full of supplies and an exciting mission of trying new things and pushing herself. On the very first day Heidi asked the DKW team what the vision and objectives of the residency would be, and specifically if she could 1) approach it with complete openness and experimentation without worrying about producing a body of work or 2) go in it with a specific mindset and goal of creating a new body of work to showcase. Together Heidi and the team chose to approach this residency as an opportunity to dare greatly and try new mindsets, mediums, and techniques.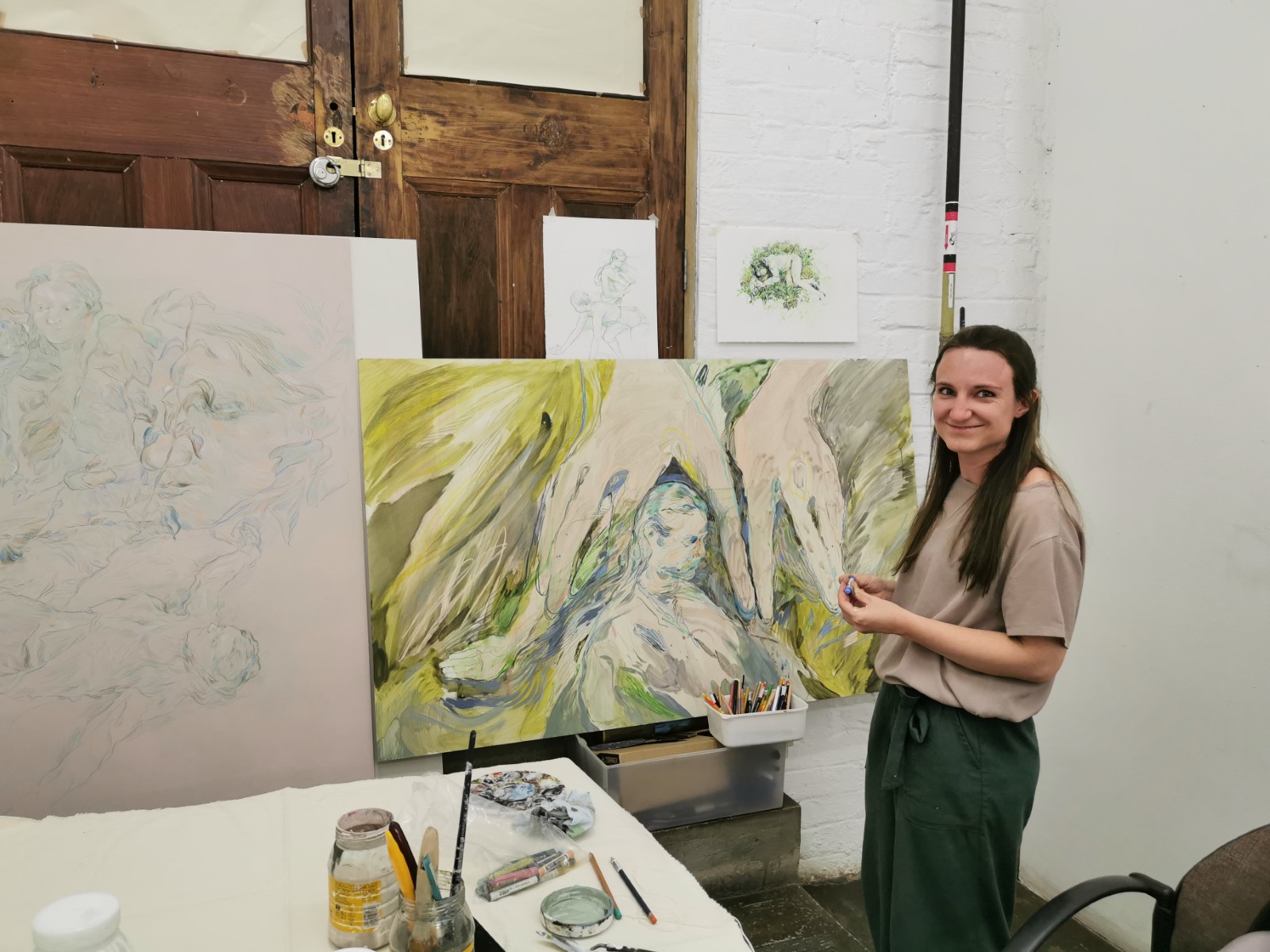 Having mastered the art of oil painting and developing a distinguishable Heidi Fourie mark, she chose for this residency to shift her practice to drawing with soft pastels on large scale Masonite boards while using her own small sketches as reference material. This approach of having a process-oriented mindset free from work and showcase production anxieties proved to be incredibly fruitful and Heidi became fully immersed in a state of creative flow and authentic mark making. Condensed with rich colours and multiple layers of marks that seamlessly belong together, Heidi's latest paintings are unlike anything we've seen before.
Drawing inspiration from her new soft pastel paintings Heidi has created six new hot off the press etchings using the soft ground technique resulting in delicately drawn etchings, often with a grainy texture.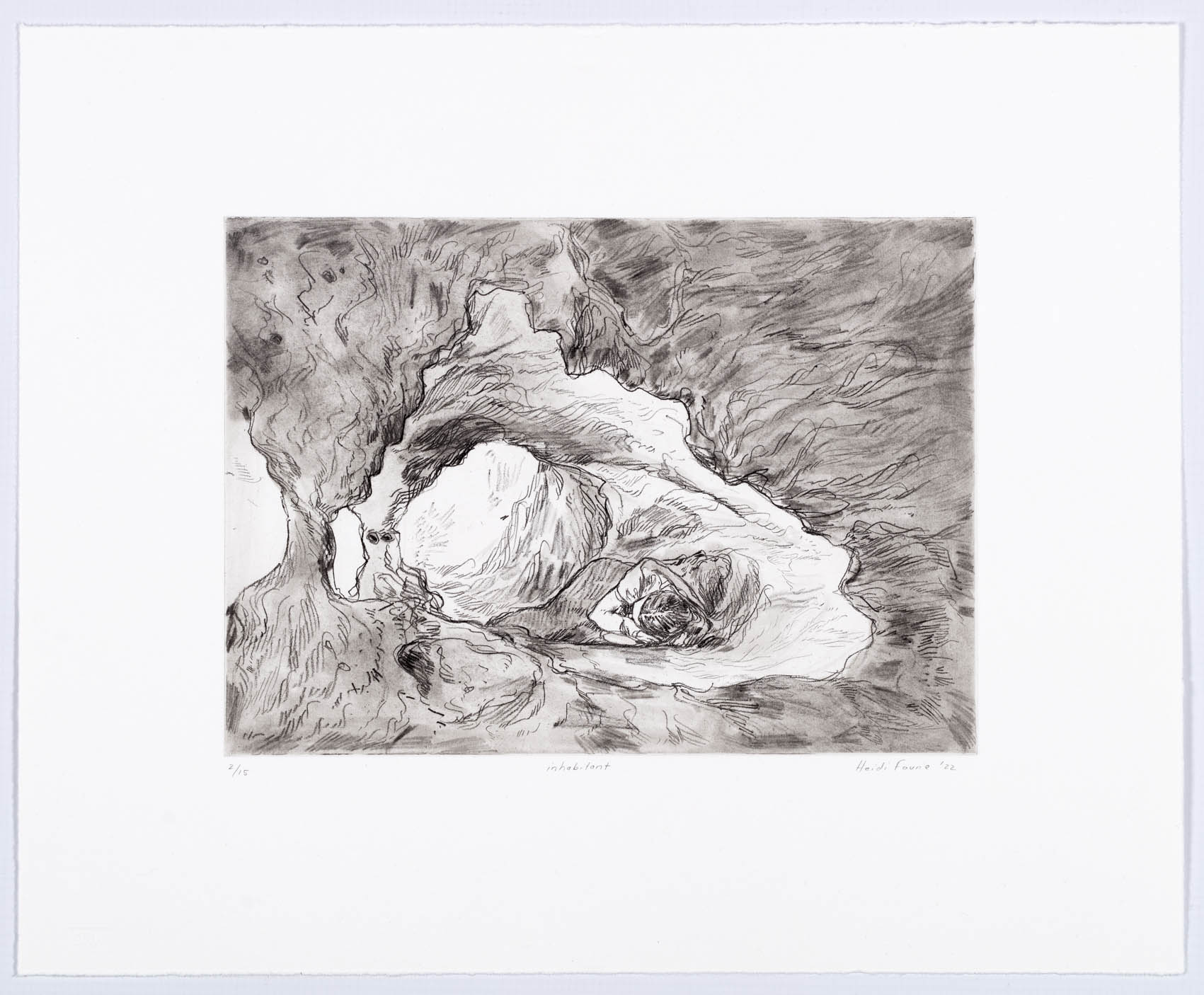 Heidi continues to delve into the subject for which she has become well-known – exploration of the natural world and our immersion in it. For this body of work, she has been inspired by secluded scenes of crevices and rocky gorges, with that quality of light that, she says, cannot be captured by a camera. Emerging from the landscape, whether human or non-human, are ghostly forms, imitating tree branches, fallen boulders and floating buoys.
On Soft Ground reveals Heidi's inimitable mark making re-envisioned and translated into new mediums and techniques. American writer and philosophiser Joseph Campbell popularized the narrative theory The Hero's Journey, a myth foretelling the journey of a character making their way through a series of adventures and trails and tribulations that ultimately leads them back home transformed and awakened. As in the myth of The Hero's Journey Heidi was called to action to approach the residency as an adventure to rediscover and push herself unlike ever before, facing many challenges and vulnerable moments and evidently returning home a hero in her own right.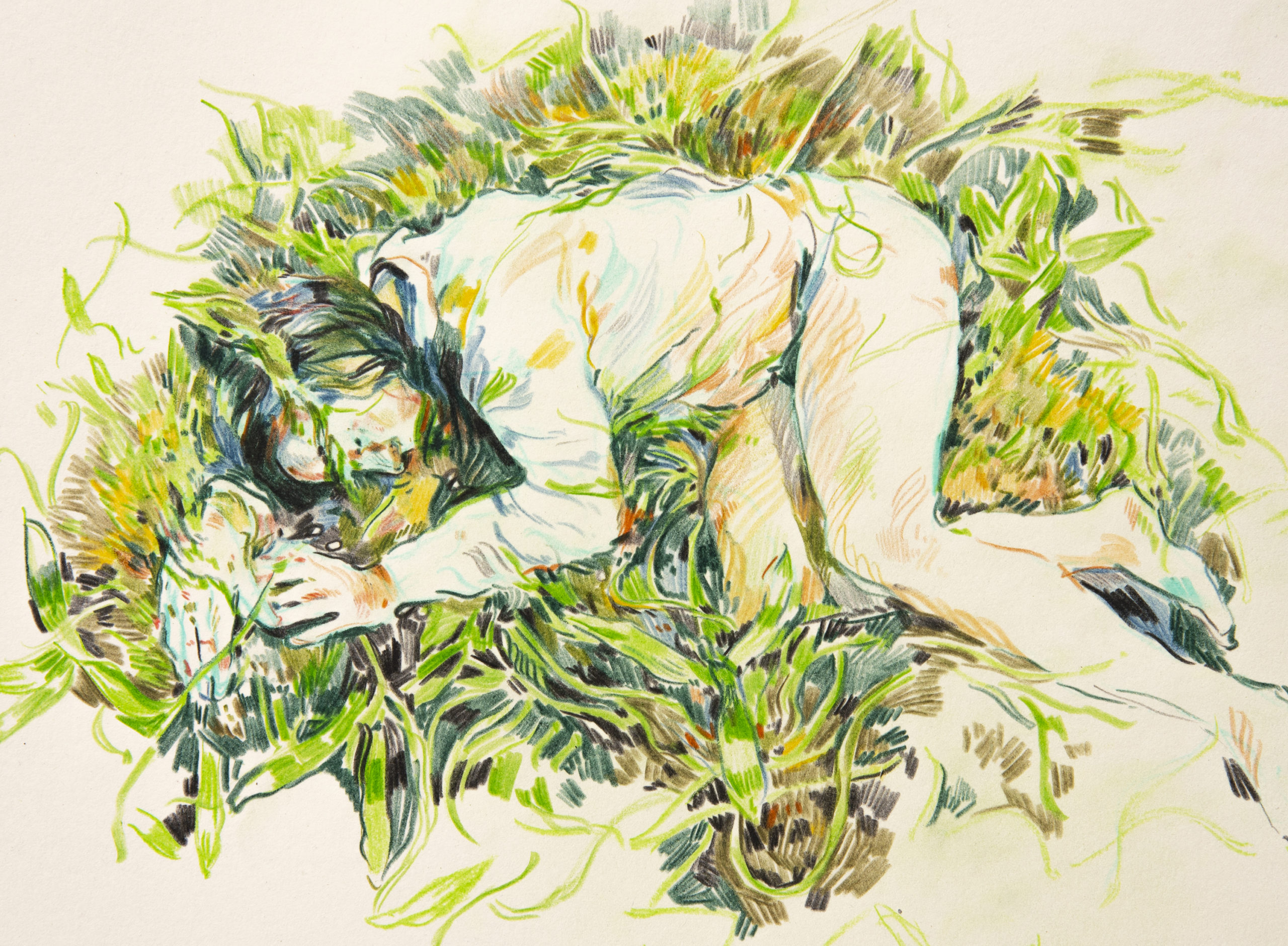 More about the artist: Heidi Fourie is known for her ethereal and painterly works capturing everyday beauty with a lens made from gold. In 2017 Heidi started collaborating with David Krut Projects, translating her paintings into delicate watercolour monotypes and later creating various etching editions. Grass you can swim, Heidi's first solo exhibition with David Krut Projects, achieved great success and subsequently a book of the same title was published by David Krut Publishing showcasing Heidi's work with accompanying text by writer Jaqueline Flint.