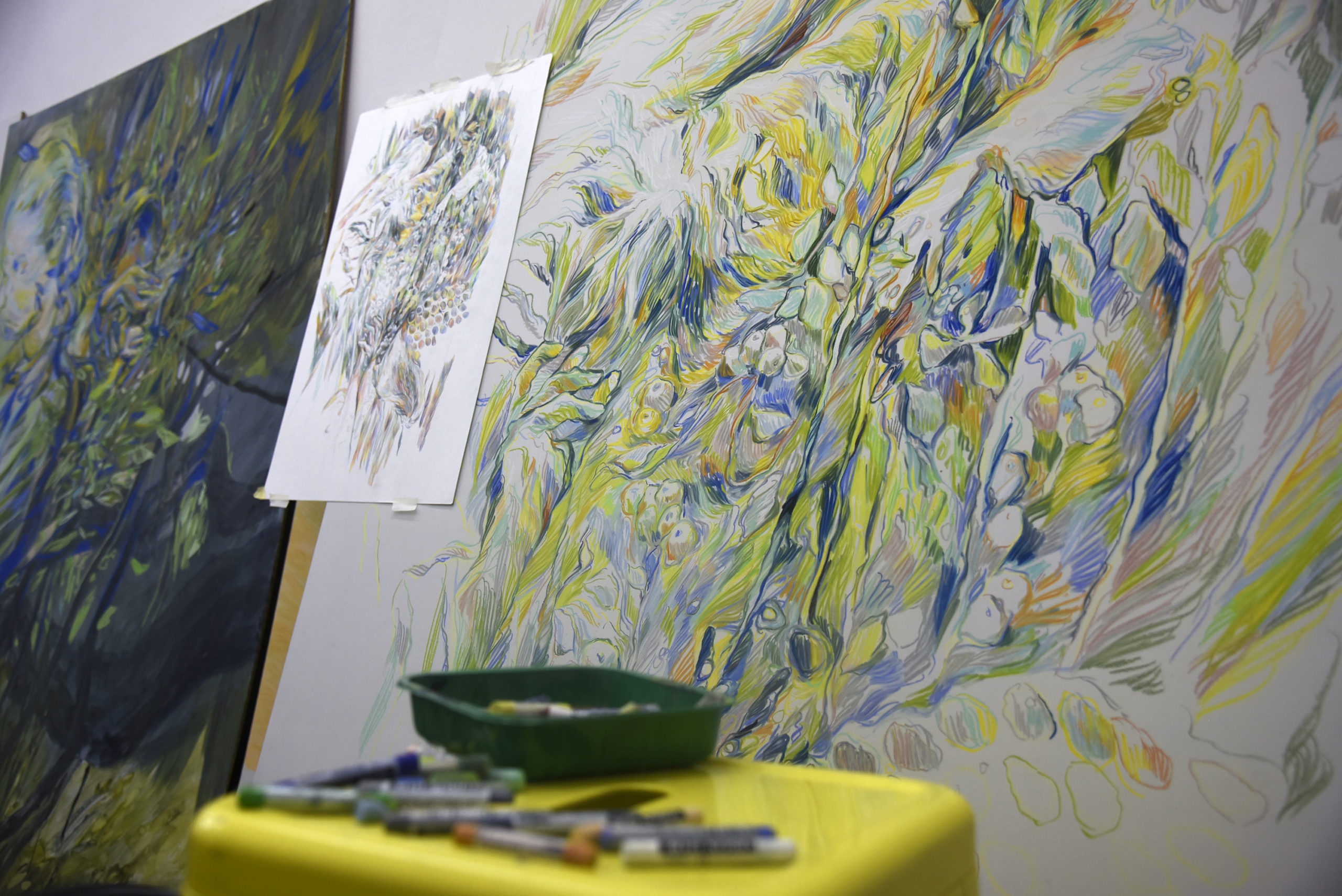 On soft ground is a showcase of new works by Heidi Fourie following her recent residency at the David Krut Workshop. Heidi explores her recent return to the medium of drawing and the drawn mark, in large scale, mixed media works. Alongside these larger-than-life soft pastel and acrylic works, recent sketches and new softground etchings are presented – Heidi's first foray into this print medium that imitates the gently drawn mark.
Join us for the opening on Saturday 9 July from 10am, at THE BLUE HOUSE, 151 Jan Smuts Avenue, Parkwood.
We will have a discussion with the artist about her experience of the residency and working in these new mediums.
Request a catalogue at [email protected]