Text by Britt Lawton
A selection of limited-edition fine art prints are on show at the Workshop 17 co-working spaces in Johannesburg and Cape Town.
Workshop 17 is a modern, co-working environment that includes events spaces, meeting rooms, hot desks and private offices to their members. The origins of Workshop17 date back to 2012, when co-founders Paul Keursten and Mark Seftel set out to create an open and shared workspace for businesses to thrive, connect and grow after realising no such offering existed in South Africa. Their first co-working location was The OPEN Collaborative workspace in Joburg's Maboneng precinct – akin to the Arts On Main Creative hub where David Krut established the David Krut Workshop in 2010. Since then, Mark and Paul have grown their co-working spaces over six locations across South Africa, and will continue expanding in 2022.
David Krut began collaborating with Mark Seftel on projects in 2010 after both establishing their businesses in the Maboneng Precinct, Johannesburg. David Krut and Mark Seftel recognised their aligning visions regarding the importance of art, business and creativity in the work space. The long-term relationship has resulted in a two-way learning curve that is mutually beneficial. David Krut has generously provided the art and curatorial skills to the Workshop 17 locations and continues to share knowledge and resources on art, arts education, printmaking and publishing in these spaces.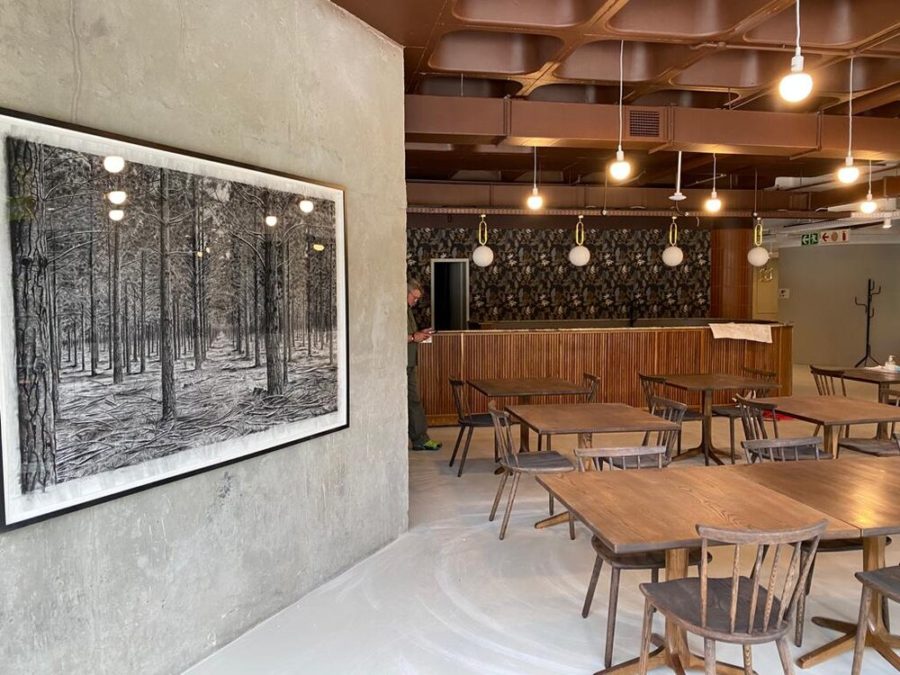 Nisha van den Hoven is an interior architect and consultant that works on the Workshop 17 interior design and décor. Nisha approached Ame Bell and Britt Lawton to assist with a selection of works for the new Workshop 17 that was established in 2020 on levels 1 & 2 of The Bank Building. The Bank in Rosebank is a striking 13-storey black brick building designed by architect Enrico Daffonchio that rose from the remains of the former FNB Bank Building. It includes the first South African Voco Hotel, and Proud Mary – a trendy restaurant and bar.
Bell and Lawton assisted Nisha van Hoven in curating a selection of artworks by local artists that can be integrated in the new building. The intention was to inspire creative interactions within a business space. By integrating art in a workspace, we hope to celebrate creativity and collaboration in a work environment for Workshop 17 members.
David Krut Projects has since provided art to the Workshop 17 locations in Sandton, Johannesburg and on Kloof Street, Cape Town. Find out more: Workshop 17 – The Bank
David Krut Projects has since hosted events in the events space at Workshop 17. This includes our Business meets Creativity Event with special guest Anna-Louise Rolland from Leipzig; as well as a print demonstration that took place to raise awareness to the members about the process behind printmaking.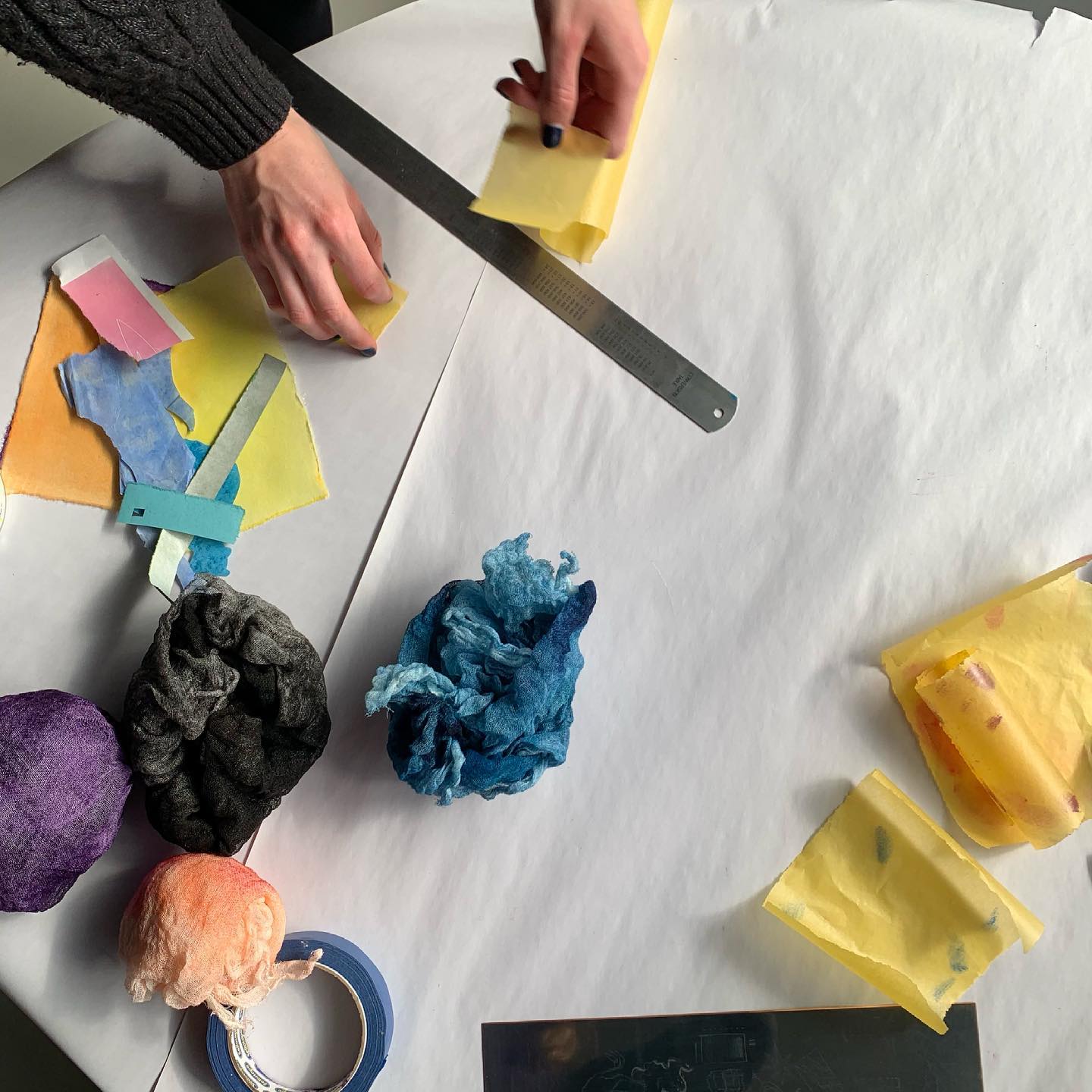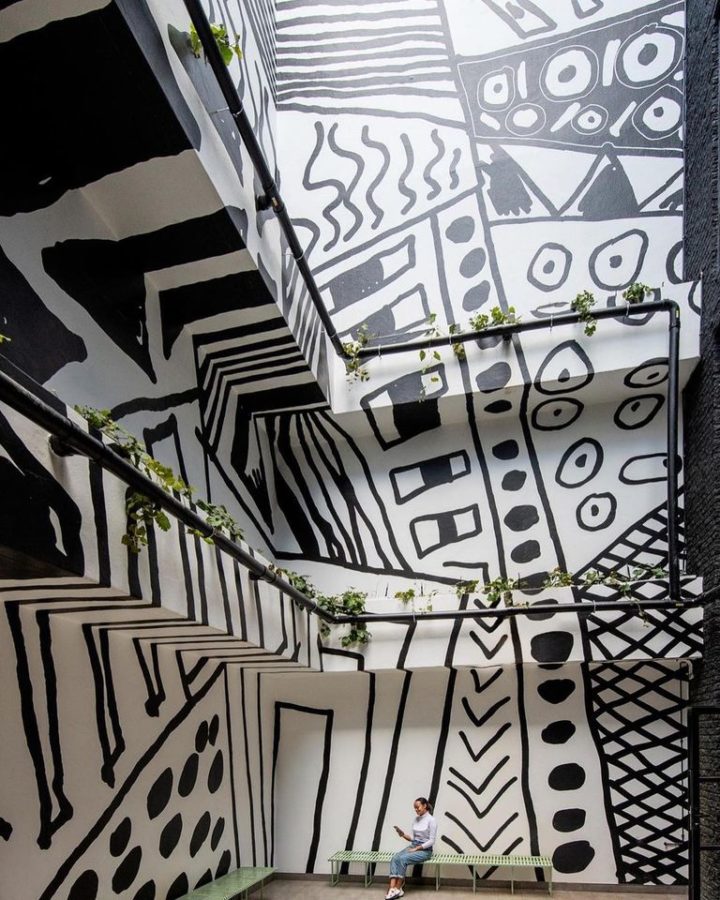 Artist Cameron Platter was commissioned to design a huge mural for the walls of the four-story, 400m2 open-air courtyard inside The Bank Building. This can be seen from a central courtyard on the first floor of Workshop 17. To echo this, we installed a framed 2010 FIFA Poster designed by Cameron Platter titled The Battle.