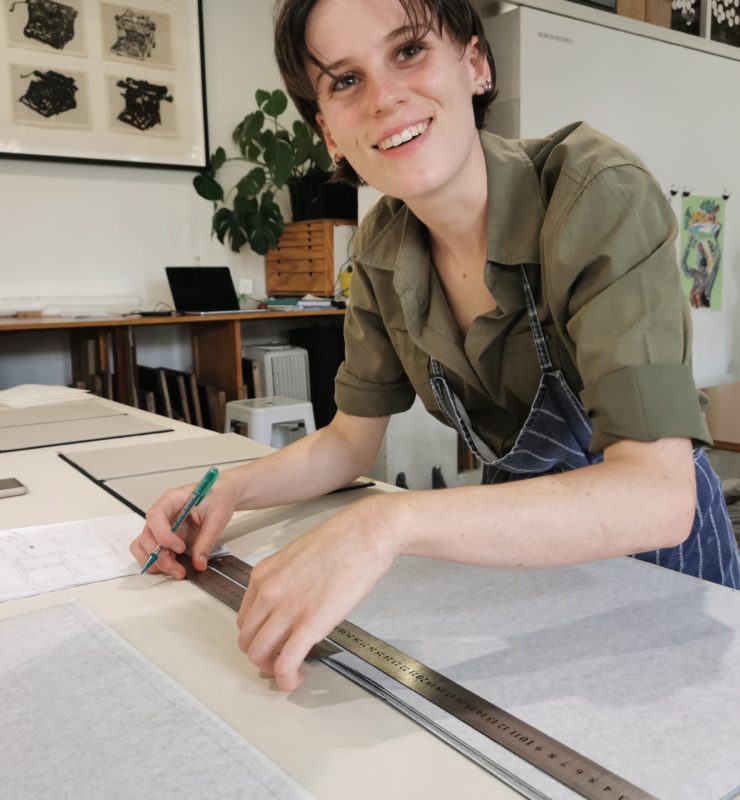 Mignonne Busser did a short internship at David Krut Workshop in January 2022. She is about to start her final year studying Fine Art at the University of Stellenbosch. She hopes to specialise in drawing and printmaking after university.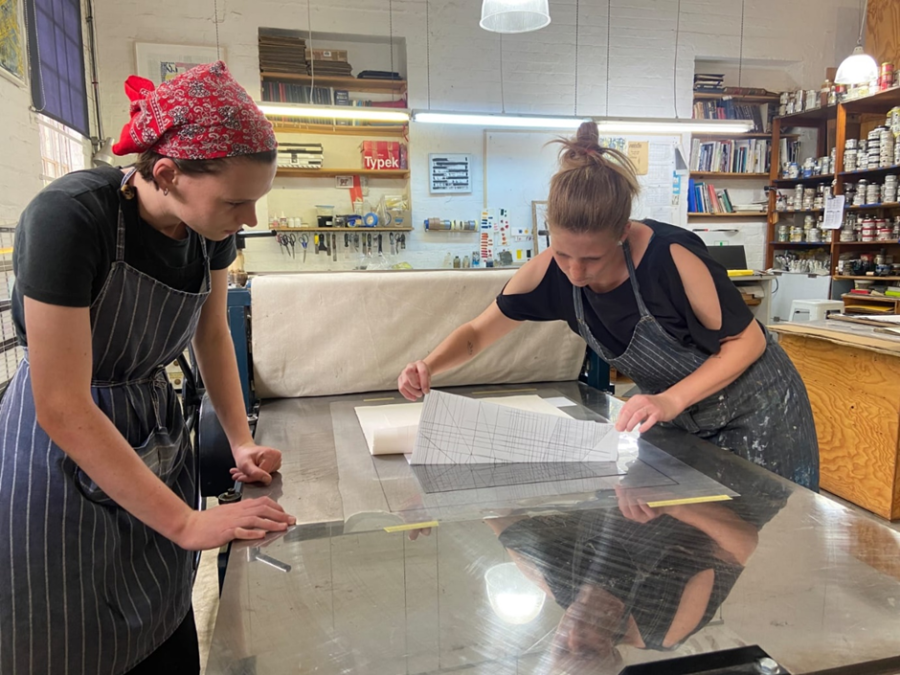 There is not a dull day at the David Krut Workshop. With visiting artists coming and going in the printmaking studio, it is easy to slide into the creative productivity in this space.
Each printer at David Krut Workshop is a wealth of knowledge. In my brief time here, I have tried to absorb as much wisdom as possible. I got to learn more of the practical side of a professional studio. There is a mountain of work that goes into every print produced by the David Krut Workshop. I am impressed by the administration involved with each project. The entire process – from conceptualisation to packaging – takes place here.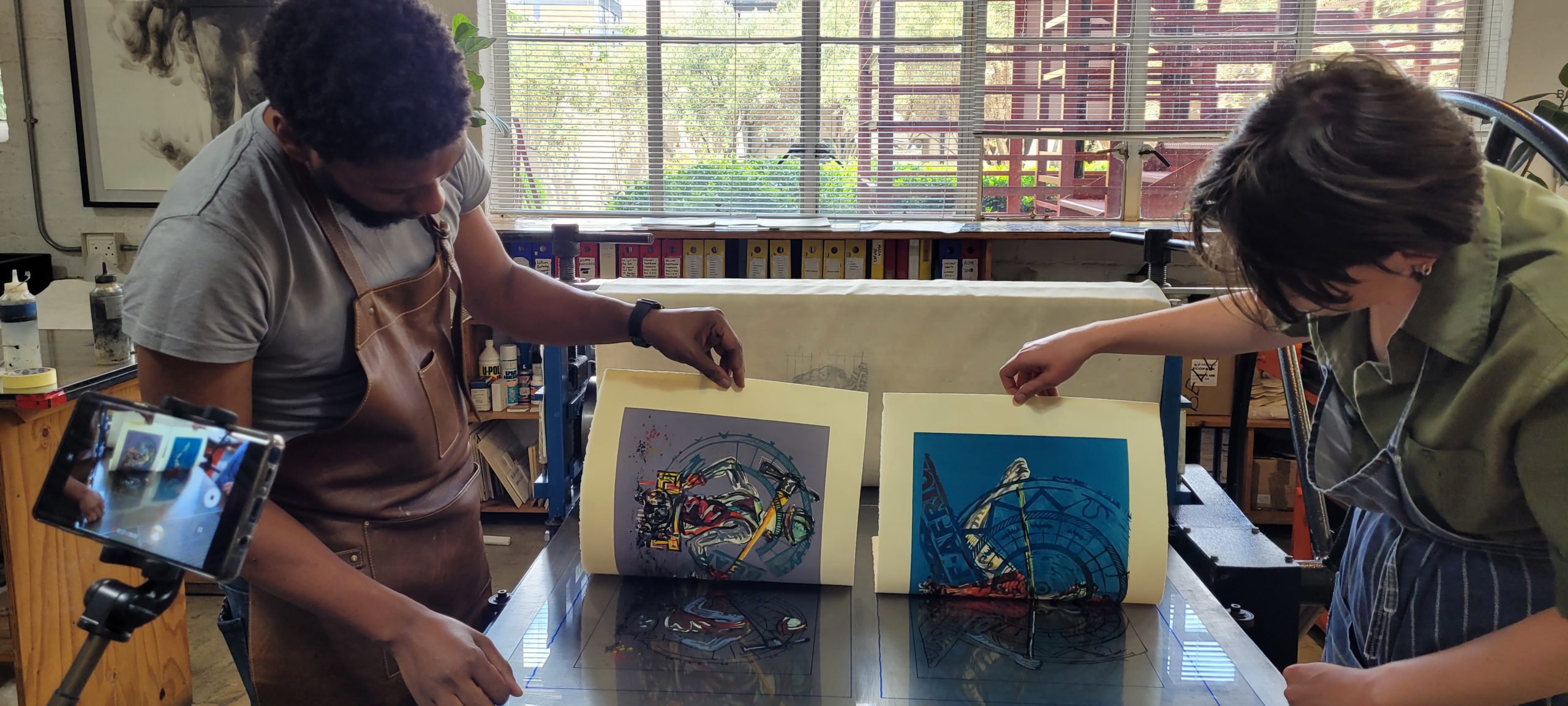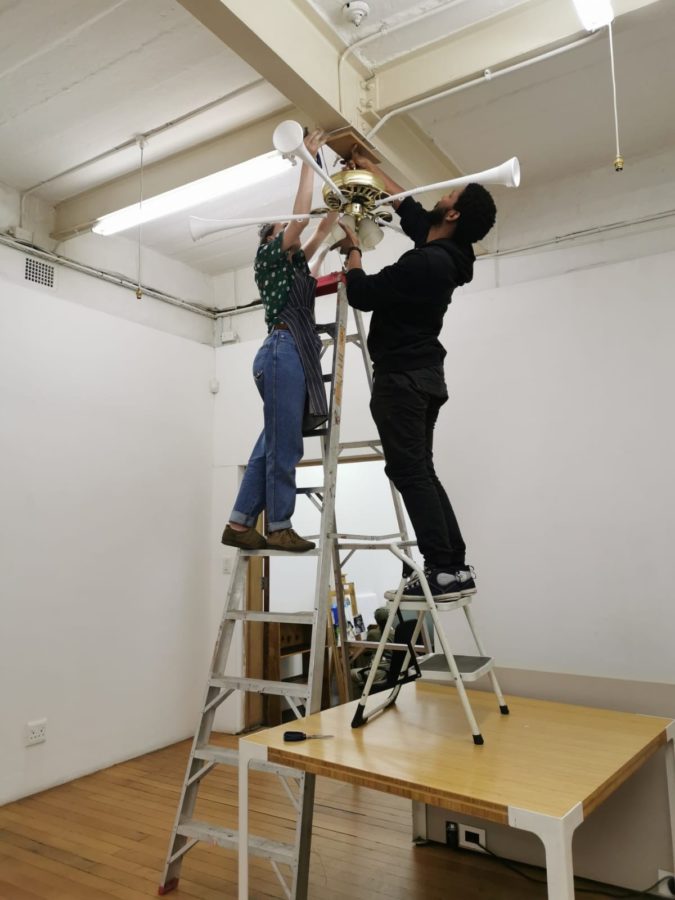 Other than getting to know the studio space, Roxy and Kim-Lee had me do aquatint tests to get a feel for the studio. My other tasks included lending a hand here and there. I helped Sbongiseni count out many drawing pins for Kentridge's Triumphs and Laments woodcut series as well as learnt to make the assembly manual booklets for this series with Sarah. I watched in awe at how Kim-Lee inks up plates with practised perfection. Siphiwe is the oil that keeps the machine working. She does a thousand administrative tasks that the team would be lost without. And then there is Roxy – who was generous enough to invite me into this space. But mostly I spent my time listening to the artists and the printers in the space.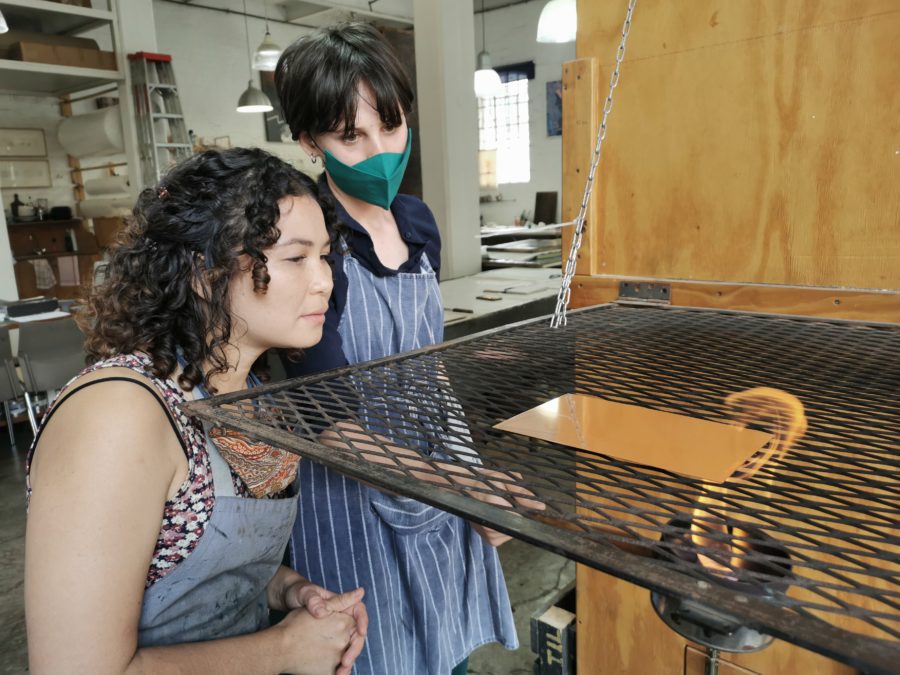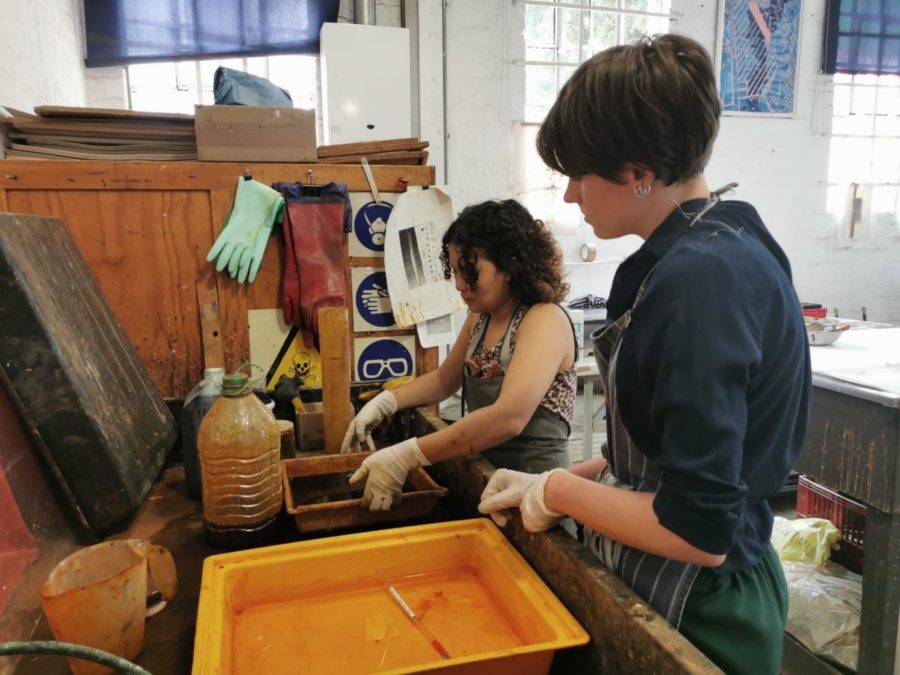 Arts on Main is a creative hub – with plenty of other artists contributing to the vibrancy that is Maboneng. I take a long journey to the CBD every day, which involves catching a bus, a train and then a Bolt to Maboneng. The plus side is that I get a cross section of Gauteng each morning. Johannesburg is a concrete jungle of ambition and hope. It is wonderful to have gotten to know this city better over the last few weeks.
I am really saddened that my internship got cut short by the start of the university academic year. But I hope to return to the workshop as soon as possible. The team at David Krut is contributing to a history and a community in South Africa. It was a real privilege to get to know this community over the last few weeks