Olivia Botha, an accomplished multi-disciplinary visual artist working predominately in painting, collage, installation and video performance, has recently expanded her practice into printmaking through a collaboration with the David Krut Workshop (DKW) at Arts on Main in Maboneng, Johannesburg.
Prior to Botha's visit to DKW, which took place in February 2020, and as part of David Krut Projects' (DKP) programme of seeking out and supporting emerging talent, David Krut and Gallery Director, Amé Bell, had visited Botha in her studio a number of times to gain insight into her practice. Her work was included in a group exhibition, Kind of Blue, shown at DKP in December 2019. Following the success of the exhibition and a growing interest in her work, Botha was invited to work with DKW printer Sarah Judge to make a body of prints. In her debut collaborative project, Botha was encouraged to explore the process of water- and oil-based monotypes.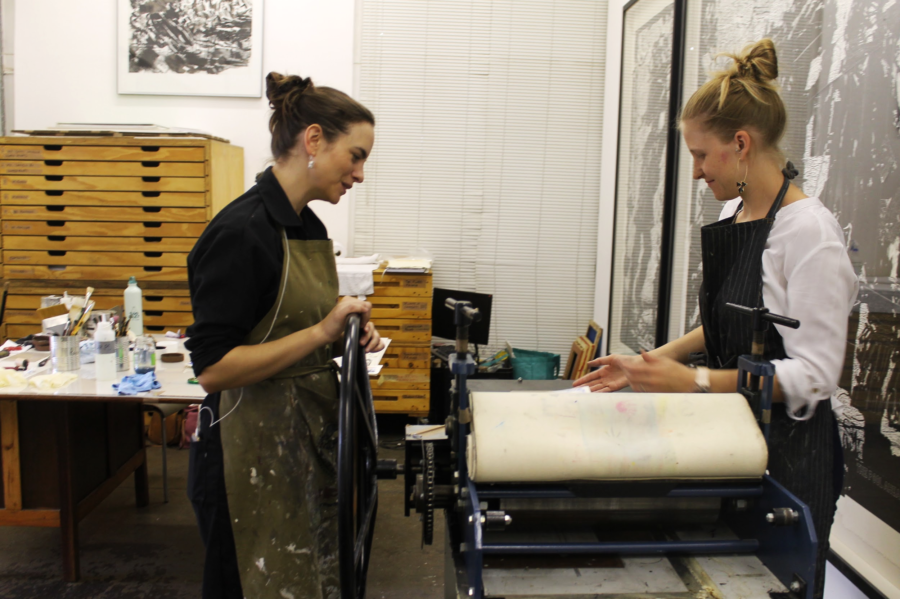 It was during the making process of these works that Botha started thinking more about the importance of stories. Each diptych, individual work or series prods at this idea. Stories, as are the images, are multi-layered and as such, each will have a different reading depending on the viewer's perspective. In her subject matter for this project, Botha explores what it means to be human in relation to storytelling, unpacking ideas about identity and the concept of finding one's place in the world through a collection of intuitive portraits made using various monotype techniques. The decision to work with monotype came about as a result of Botha's desire to keep the notion of painting at hand. Through using monotype, one can regard the resulting works as paintings that have gone through a press. The uniqueness of each work also resonates conceptually with Botha's interest in perceptions of identity.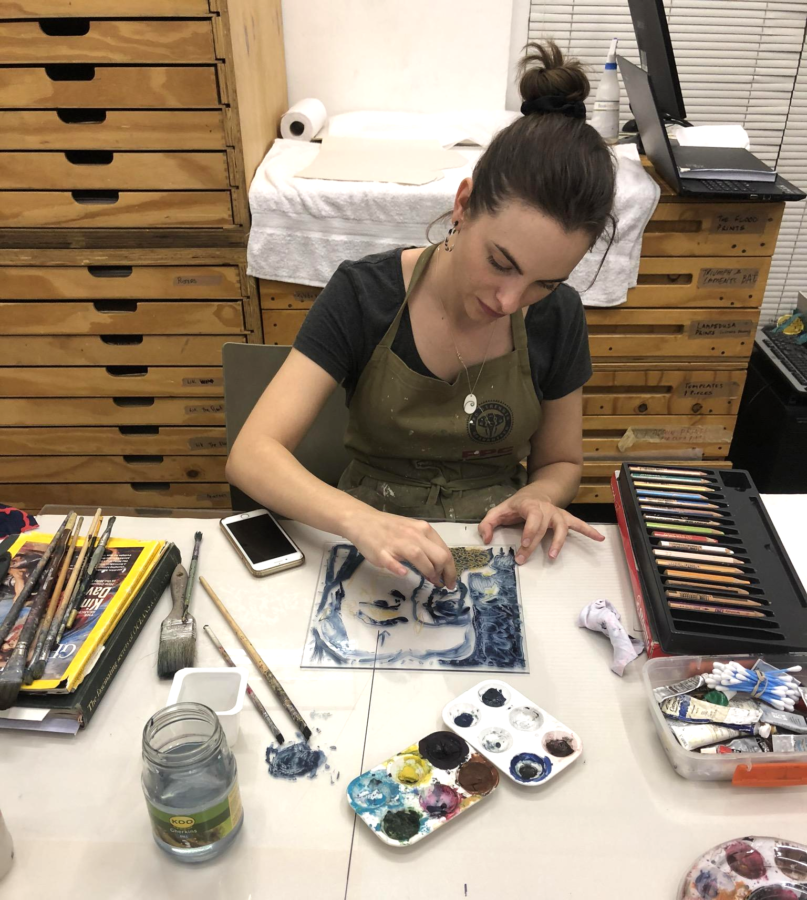 Using a painterly approach, Botha constructed loosely painted portraits from memory of subjects found in books, photographs and on the internet. The images are built up in various layers using both oil and watercolour, which each have varied treatments and effects. The monotype images are built up in various layers using both oil and watercolour, which each have varied treatments and effects. Using oil based inks on Perspex requires a quick thin application and running the plate through the press before the ink dries in order to achieve the desired effect. Layering of colours and tones is best achieved through multiple runs – different plates printed on top of one another to create a single image. Watercolours, on the other hand, can be built up in layers over a longer period of time on a single plate by allowing the watercolours to dry between applications, and then printed in one go.
This can be supplemented by marks made using additional materials, such as water-based crayons, before the plate is run through the press. As water-based materials are activated by the moisture in the dampened paper, putting the same image through the press multiple times becomes more challenging, increasing the chance of the image distorting.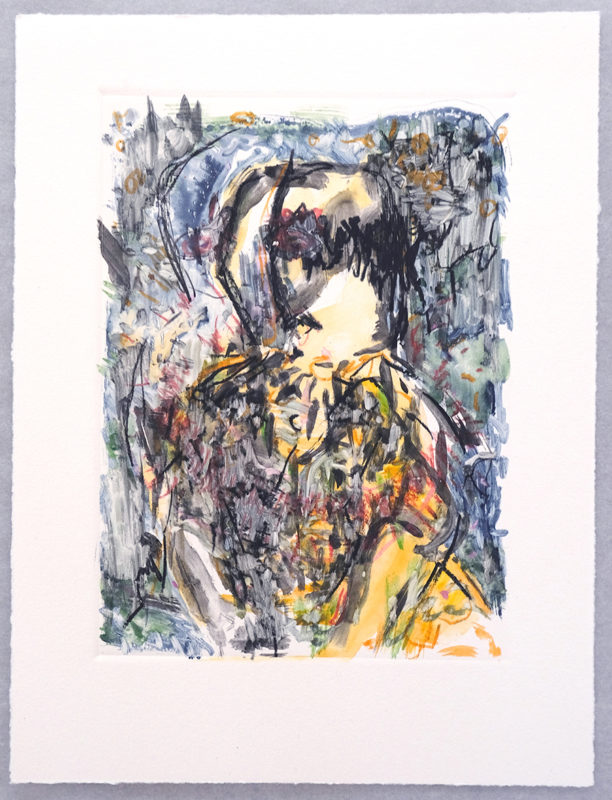 Sarah Judge has expressed her enjoyment of working with an artist that has not experienced printmaking. "It's a remarkable process – where everything is new and anything can happen" says Judge. Botha's openness to chance, her acceptance of her own vulnerability in the workshop, and her eagerness to make mistakes and try new things resulted in beautiful and really fascinating marks.
Botha describes her experience of working on prints for the first time as "being blind-folded and not really knowing what to do." Botha's uncertainty created an exciting sense of anticipation of how her marks, made on a Perspex plate, would translate into a print on paper. Botha's unfamiliarity with the process allowed her to engage freely and intuitively with the plate, incorporating a sense of free play that stirred her imagination.

An artist's acceptance of unexpected outcomes as an integral part the workshop experience often results in a process-based awareness that allows for learnings in the workshop to be carried over into other media. This is certainly the case with Botha, as different kinds of marks have started emerging in her painting, informed by her experience in the print workshop.
To view more work by Olivia Botha click below or enquire here.