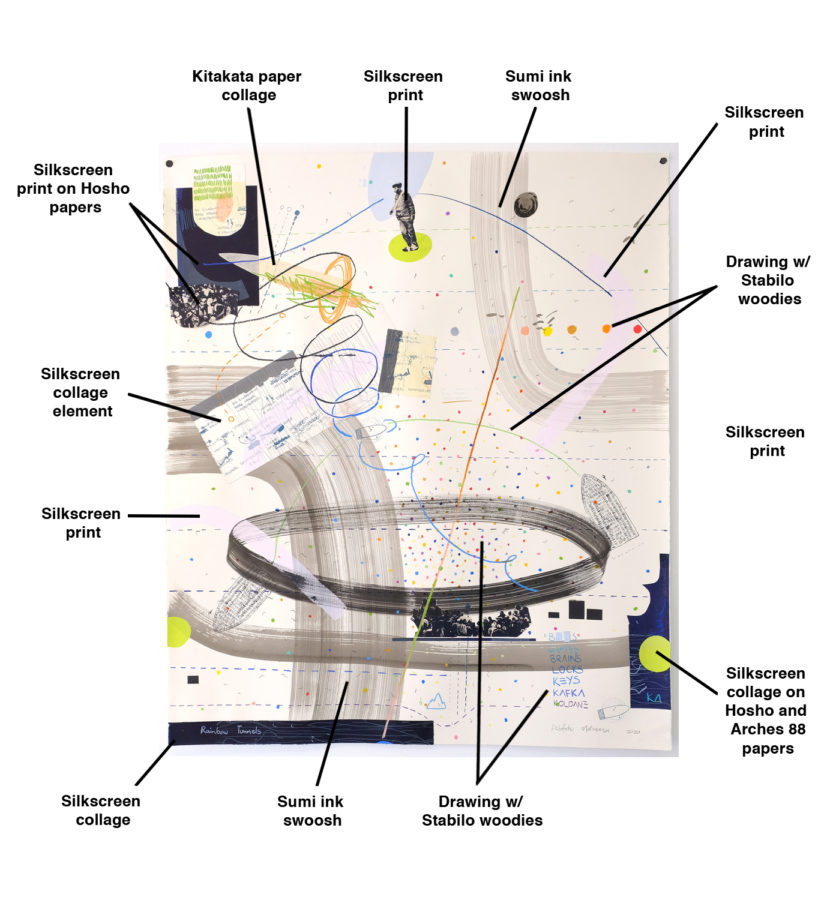 Pebofatso Mokoena's body of work for Internal Probes consists of unique drawings made with a combination of Stabilo water-soluble wax crayon, pencil, pen and acrylic wash, with silkscreened and drawn collage on Hosho, Magnani Pescia, Mingei black and Kitakata papers, adhered to a single-color silkscreen on either Magnani Pescia, White or Light Blue, 300gsm.
Check out the diagram above to see how this combination of techniques and materials came together to create Mokoena's Rainbow Tunnels. Click here for more behind-the-scenes information and images on the David Krut Workshop blog.
Pebofatso Mokoena's Internal Probes exhibition was recently reviewed for Business Live and Artthrob_.
Click here to read the Business Live review.
Click here to read the Artthrob_ review.