The launch of special limited edition fine art silkscreen prints made by selected artists in collaboration with the David Krut Workshop and Master Printer Jillian Ross and printer Roxy Kaczmarek.
LATITUDES Limited prints are available as part of the Latitudes VIP Limited package, at R4000 (incl. VAT).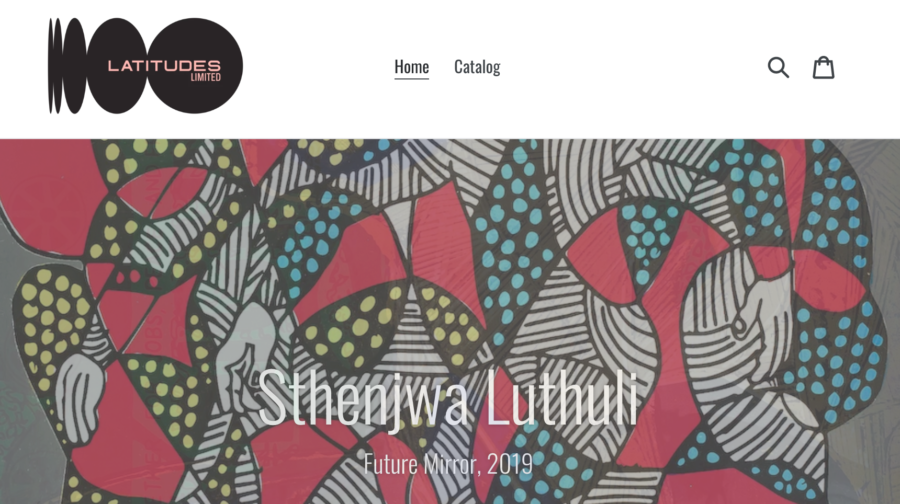 Contact [email protected] to reserve your print and your place in the VIP programme.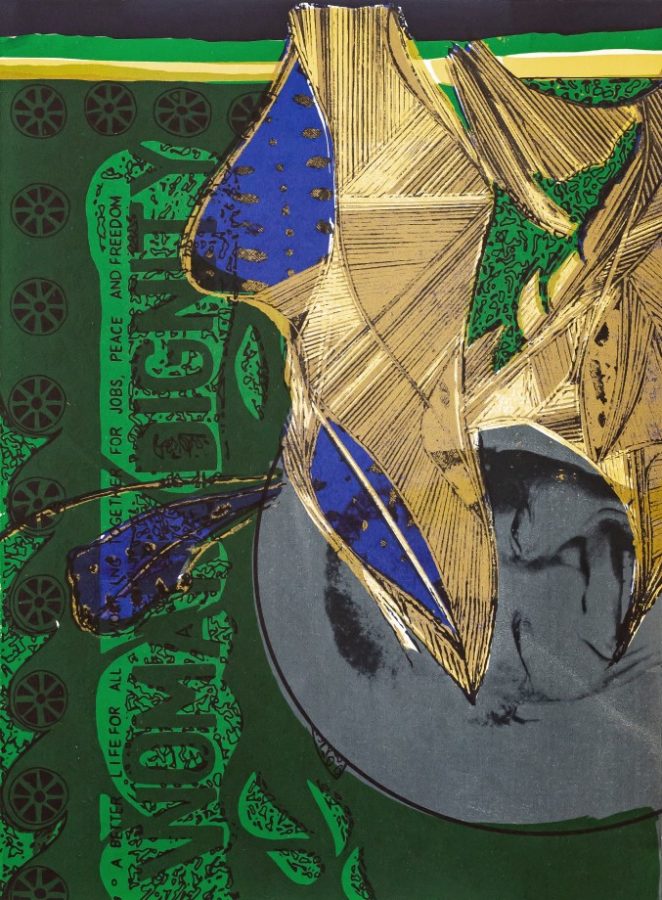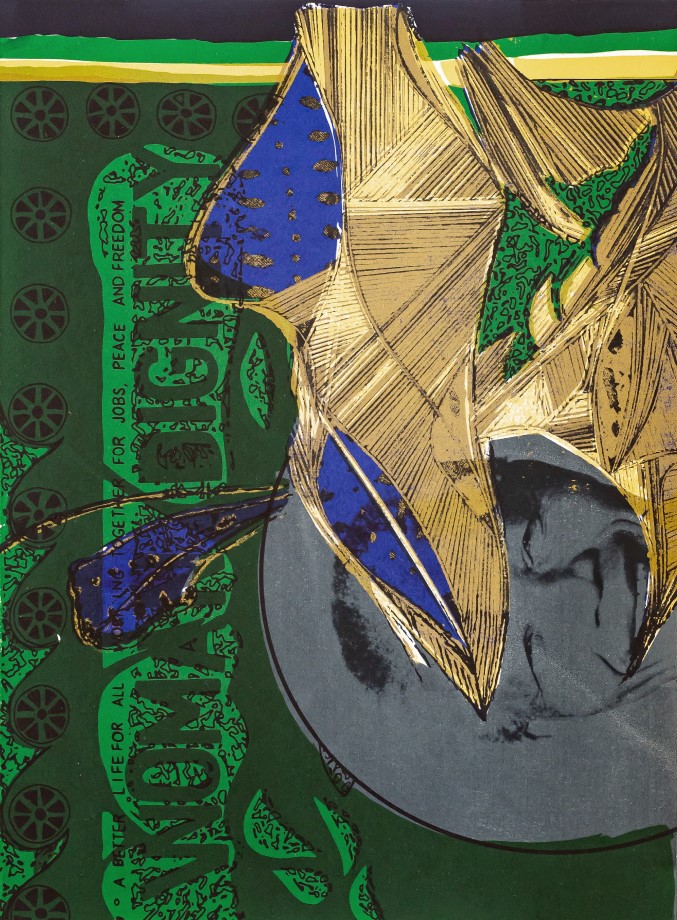 Tugbiyele is a talented, award-winning international visual artist, sculptor, filmmaker, writer, activist and Fulbright scholar. Born in Brooklyn but of Nigerian descent, Adejoke has a Masters in Fine Arts from the Maryland Institute College of Art.
She has exhibited at The Smithsonian National Museum of African Art, The Brooklyn Museum, Leslie-Lohman Museum of Gay and Lesbian Art, The Newark Museum, The Jewish Museum of New York, The United Nations Headquarters in New York, The Museum of Arts and Design and the Centre for Contemporary Art in Lagos Nigeria amongst numerous others.
She was awarded the Rinehart School of Sculpture's Amalie Rothschild Award in 2013, the Janet and Walter Sondheim Prize in 2013 (semi-finalist) and the William M. Phillips Award for best figurative sculpture in 2012. Bold and exploratory in her work, she challenges deeply held complacency and disturbing notions about her own gender and sexual identity in society. She currently lives and works in Johannesburg.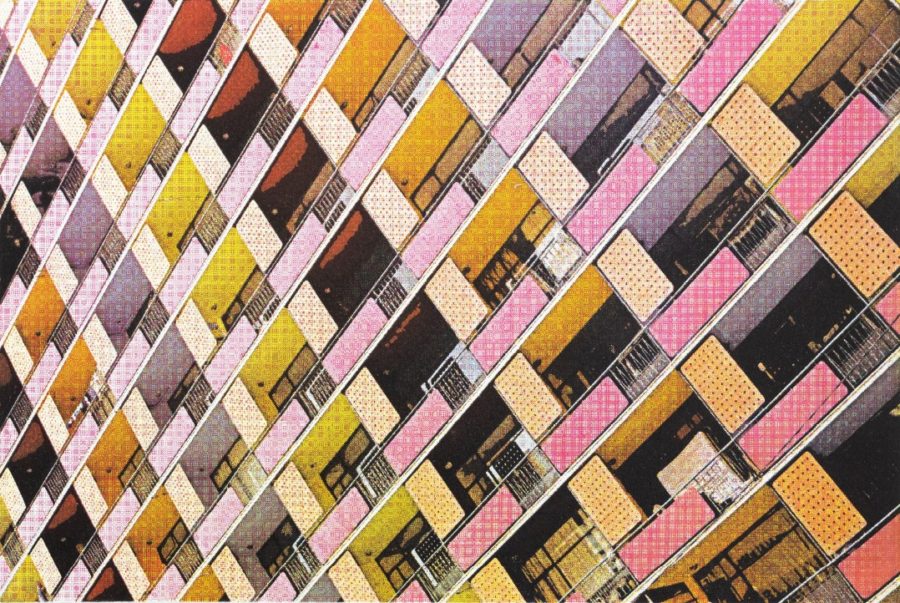 Clint Strydom, is a talented South African photographer, who has developed a strong and loyal following of collectors both locally and internationally. Clint has collaborated with many respected local and international brands and entities who have been attracted to the unique way in which he is able to capture his environment and subject matter through the lens of his camera. These include the likes of Aston Martin global, FIFA, the City of Johannesburg, the Mexican International Football Hall of Fame, Constitution Hill, Mbongeni Ngema, Mercedes, Jamie Oliver's Italian, Amdec, Chivas Regal, Growthpoint and numerous others. His Aston Martin fine art photographs were recognised as part of the iconic brand's corporate identity and grace their Design Studio in Gaydon U.K. and showrooms in Austria, Singapore, Japan, China, Azerbaijan, the USA and South Africa amongst others.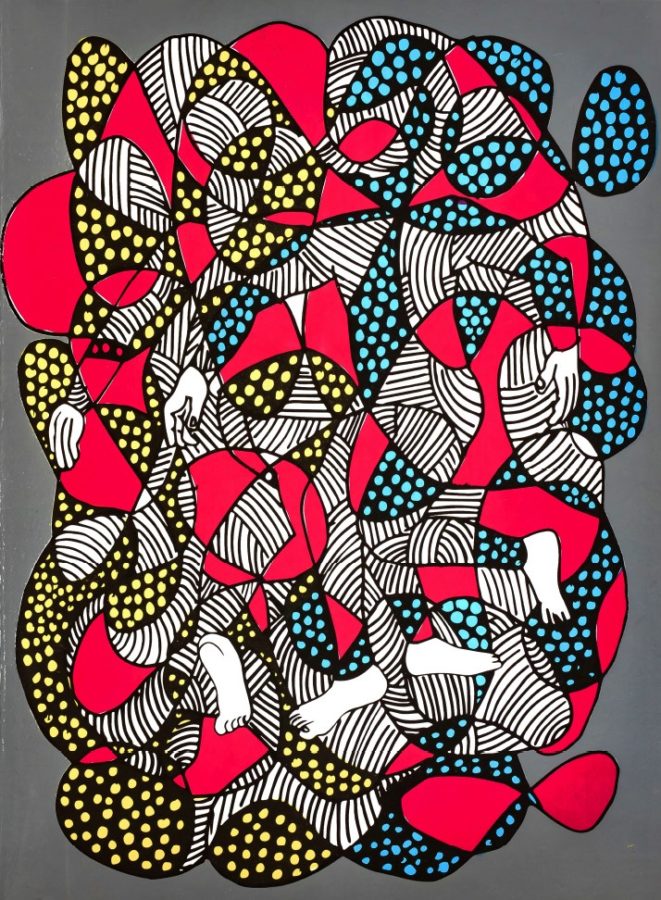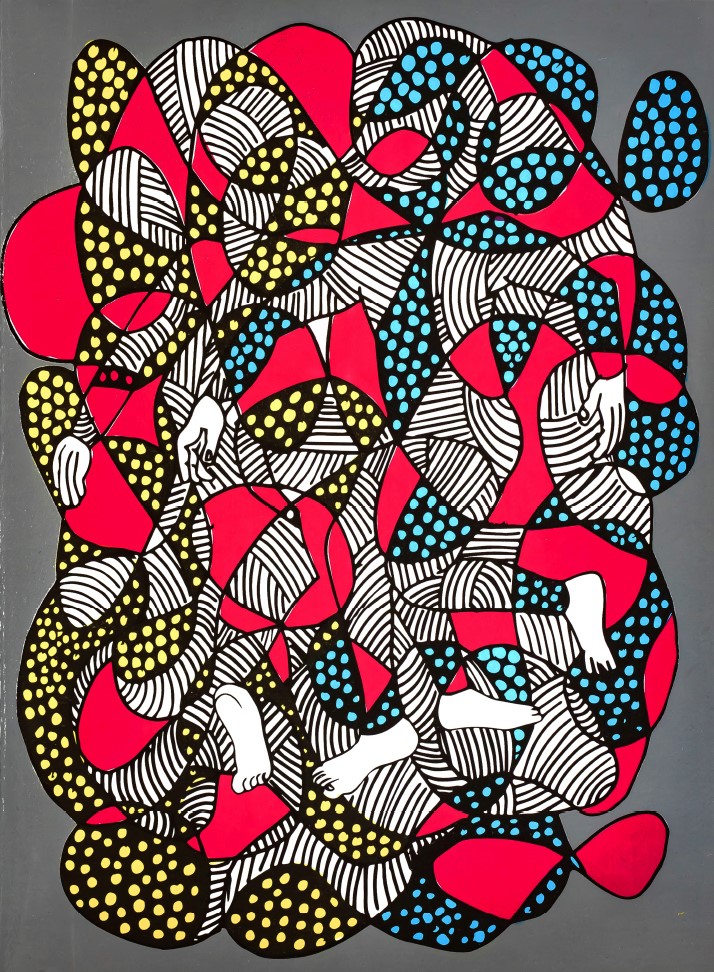 Luthuli was born in Botha's Hill, Durban, South Africa in 1991. In 2010 he joined the BAT Centre visual art classes. In 2011 Luthuli enrolled for the Velobala Saturday Art Classes hosted by the African Art Centre at the Durban University of Technology (DUT). Luthuli was mentored by Themba Shibase, artist and fine art lecturer at DUT. Luthuli is inspired by a number of artists including, Edward Hopper, Gerald Sekoto, Ephraim Ngatane, Osuwa Nkomo and Yinka Shonibare. Since 2011 he has participated in a number of group exhibitions in KwaZulu Natal and Johannesburg and in 2012, he participated in an exhibition in Bremen, Germany where he completed a mural project in the Concordia Tunnel on the Schwachhauser highway, Bremen. His work is represented in a number of private and corporate collections and in the international collection of the Leiterin der Stadtischen Galerie in Bremen, Germany. In 2017 Luthuli was the runner up in the Sasol New Signatures competition.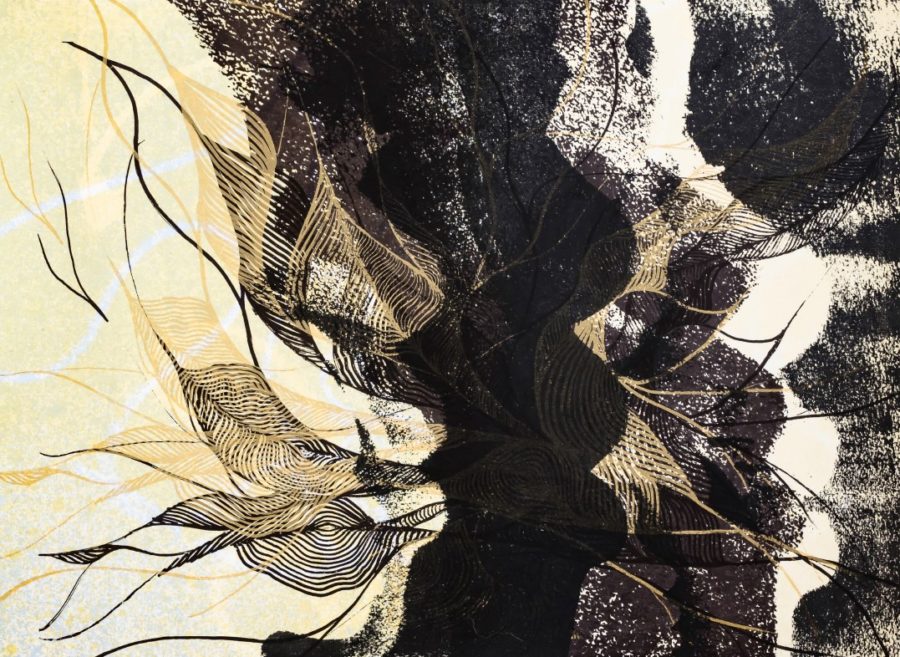 Tshabalala is a Johannesburg based artist and curator, artist and creative entrepreneur who has recently relocated from Cape Town after spending two year as assistant curator at the Zeitz Museum of Contemporary Art Africa (Zeitz MOCAA). She's currently completing a Bachelors Degree in Fine and Applied Art from the Tshwane University of Technology. Mbali studied printmaking at the Art Proof Studio and has a background in Graphic Design. She is also the founder of the Collective UNTITLD, Anecdotes Gallery and Project Space and has been working as a curator in Pretoria, Cape Town and Johannesburg for the last six years. Artist Statement: "My artistic practice is an ongoing interrogation of ideals around mental health in black societies; expressed through cultural and religious beliefs that assert misconception and contribute to uninformed notions and superstitions such as, 'black people don't get depressed' or 'mental illness is a symptom of bewitchment or privilege".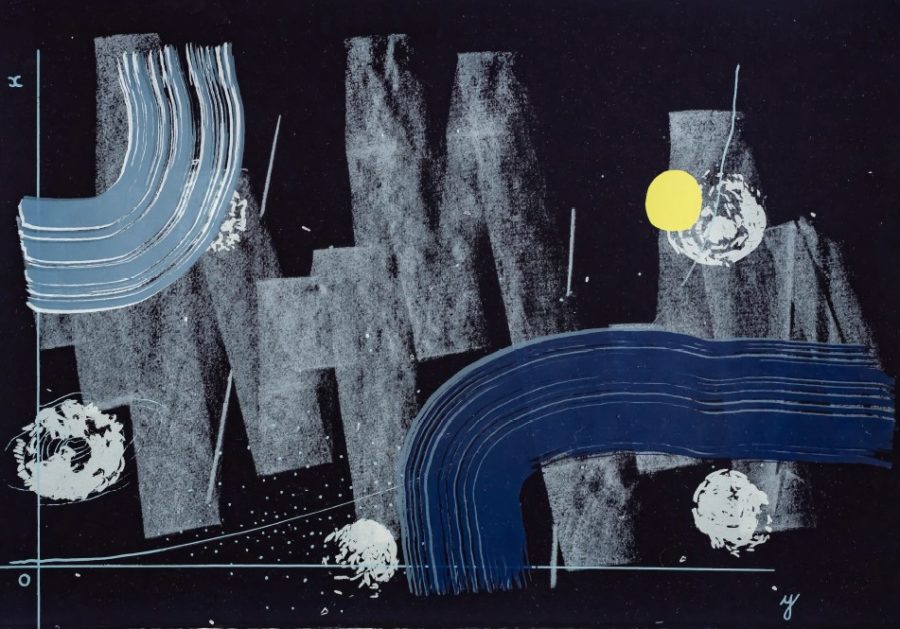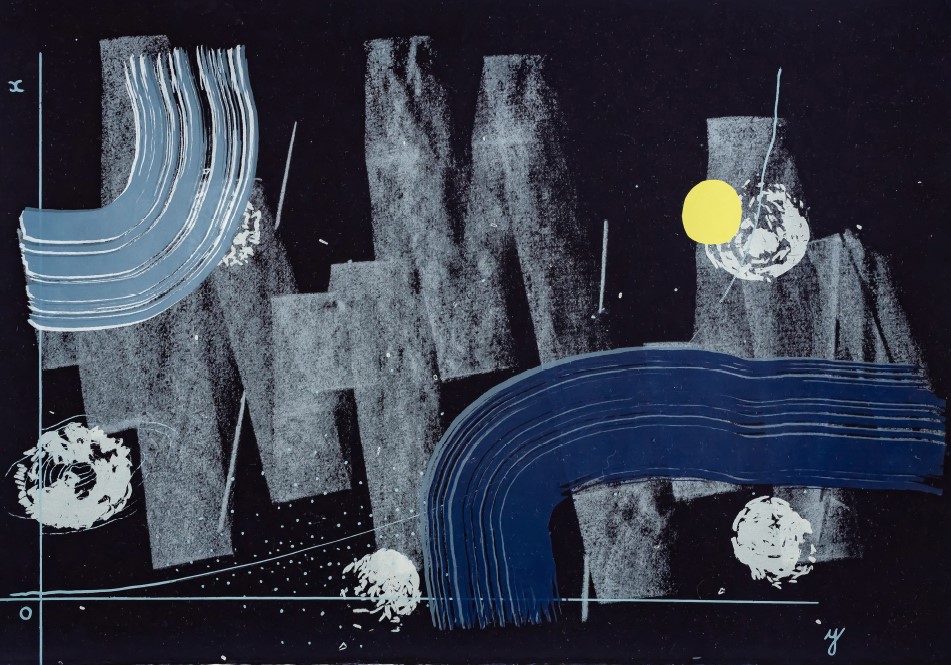 Pebofatso Mokoena was born in Alberton in August 1993 – 8months before South Africa's first democratic elections and 14years before YouTube was introduced to the world. Pebofatsocompleted his high school career at Bracken High School in2011 acquiring both a distinction in Visual Art and the DesignSchool Art Trophy. Dealing with issues surrounding technology,family and communication; working mainly as a printmaker,Mokoena has participated in a number of competitions andcurated exhibitions including Thami Mnyele Fine Art Awards,Diptych, That Art Fair 2015, Fresh Produce in 2014, Inner Naturein Cape Town, Fortunes Remixed, and South African Voices: ANew Generation of Printmakers in Washington DC.At the tender age of 22, Pebofatso's work lies in the Springs ArtLibrary Collection, the South African Embassy Art Collection (inWashington, D.C.), the Smithsonian Museum of African Art inWashington DC, and other private collections
5 x Artists
Each artist has made one limited edition print of 25
5 – 8 colour prints
Printed on Cartiere Enrico Magnani 300gsm