treasure trove

Noun (n.)
a collection or store of valuable or delightful things.
A continuation of a previous David Krut Projects (DKP) showcase of almost sold-out prints from David Krut Workshop (DKW) collaborations through the years; the Blue House at 151 Jan Smuts Avenue presents Treasure Trove.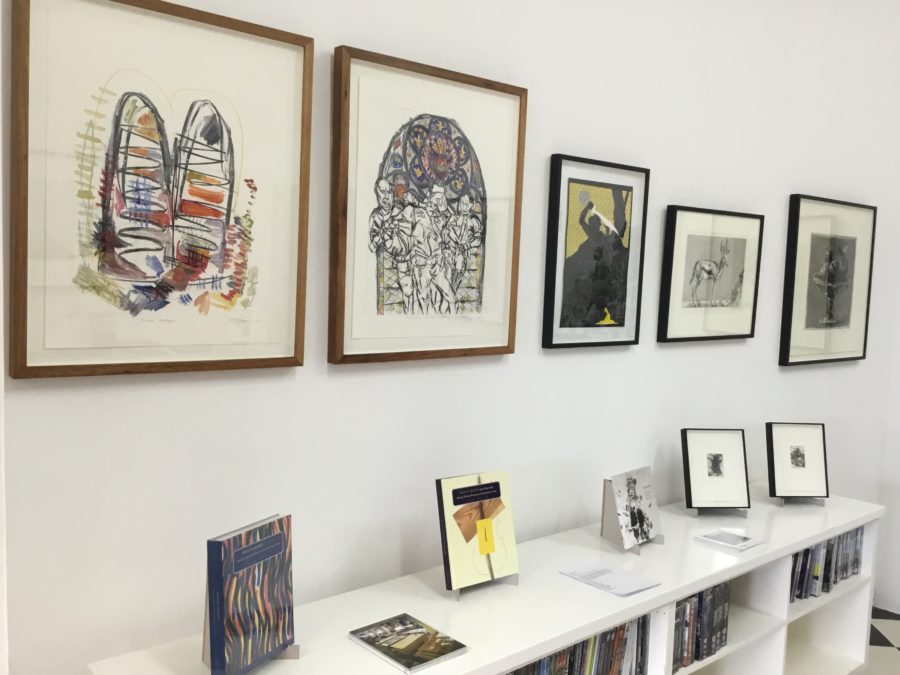 The space houses artworks from over two decades of international and local artist-workshop collaborations. Some of these works have never been featured for public enjoyment and others have been in the gallery archive since they were last shown after initial publication. Have a listen to our podcast 'The Art We MAke E04' to find out more.
With new artists continually emerging, DKW is always engaging new projects and ideas. One of the benefits of the printmaking medium is that it allows artists and publishers to create multiples of an image. This allows for an immense range of audience due to the multiplicity of the image. Multiples also extend the lifespan of an image in a way not as readily available in other mediums.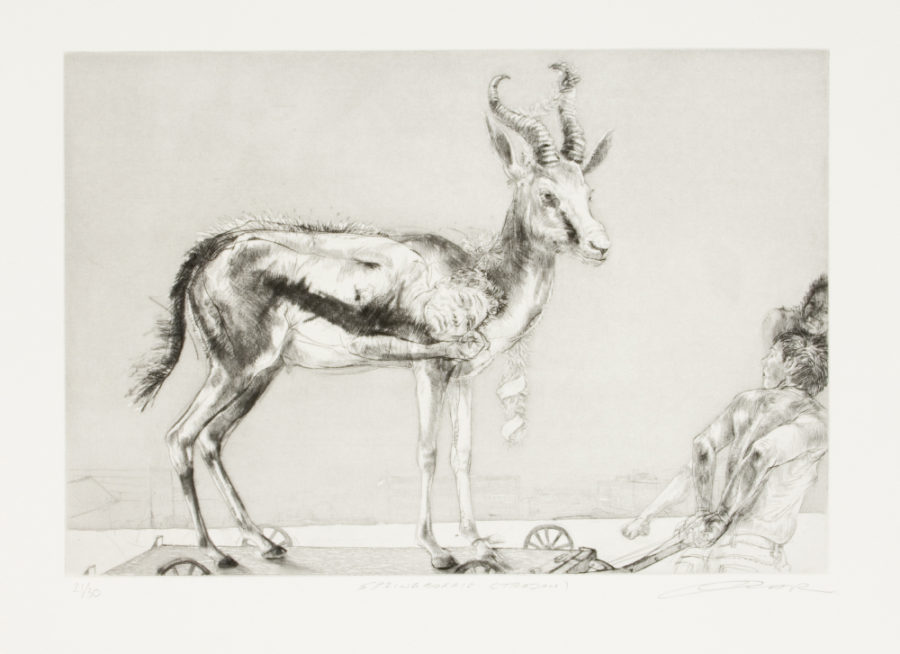 Diane Victor's Springbokkie-Trojan, for example, was printed in 2010 as part of her Birth Of A Nation series; a suite of ten etchings using imagery derived from classical mythology and adapted to a South African context of visuality. Of the Springbokkie-Trojan's 30 editions, only 1 is left.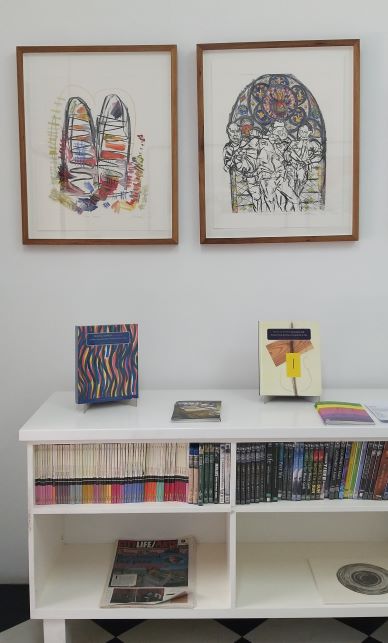 In 2016, Netherlands based artist, RaQuel Van Haver was invited to spend a week at DKW making prints. During her time in studio, she began a new body of work, the definition of a system; where she depicted topics about global migration, systematic oppression, military forces, refugees and politics. The works that emerged from her visit have not been shown in a formal presentation until recently at DKP's almost sold-out and rarities in April 2019.
Treasure Trove continues our look into the DKW archive via the Blue House at 151 Jan Smuts Avenue, Parkwood. You'll also find other works and exciting books from the David Krut Bookstore.