Work on the fifth and largest work in the Triumphs and Laments Woodcut series titled: Leaning on Air has begun.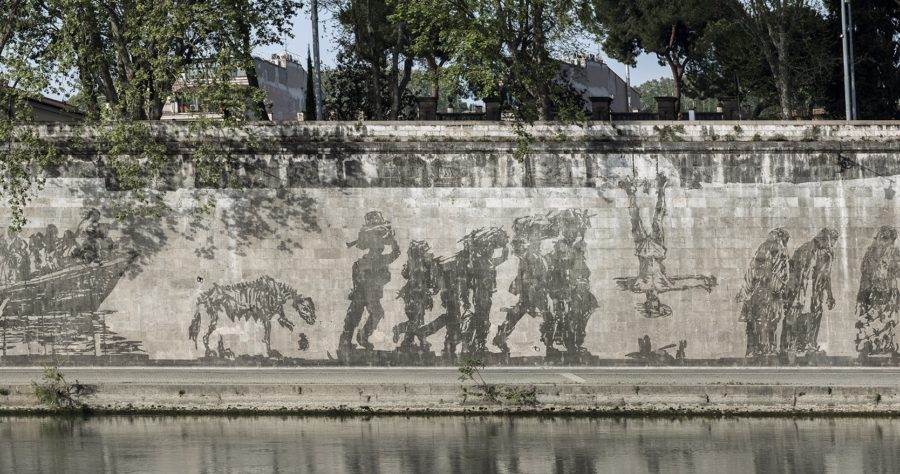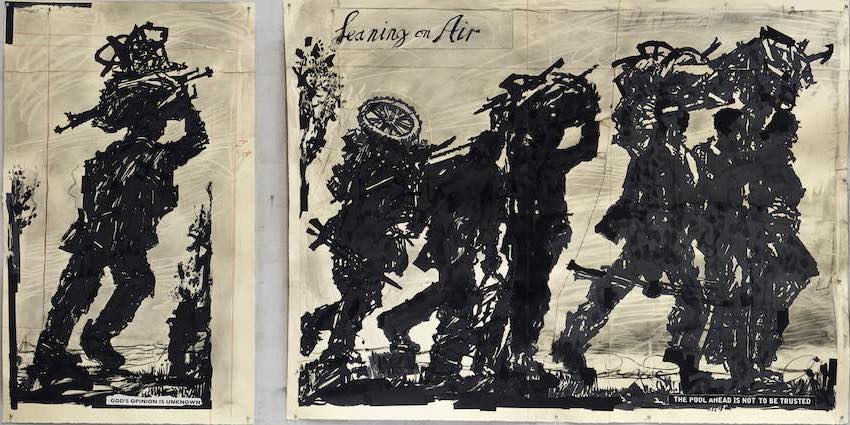 In early 2016, William Kentridge was at work on a monumental frieze to be installed along the banks of Rome's Tiber River in April of the same year. The 550 meter work, stencilled onto the river's wall from Ponte Sisto to Ponte Mazzini, called Triumphs and Laments and consists of scenes from Rome's cultural and political history from drawings that Kentridge had been preparing in his Johannesburg studio for several years.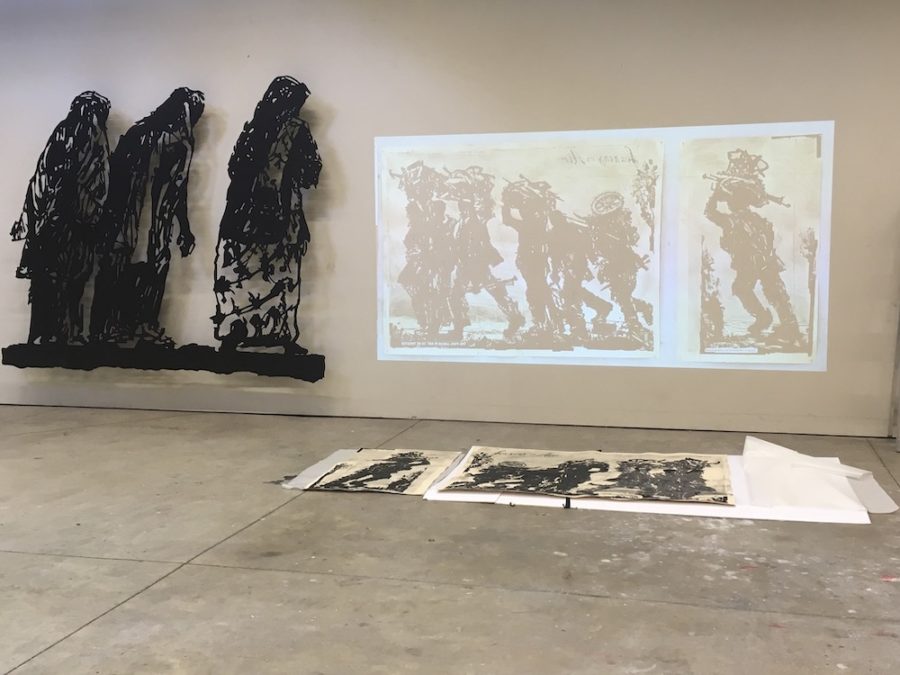 In January 2016, Kentridge also began discussions with a long-time collaborator, Master Printer Jillian Ross of David Krut Workshop (DKW), about using these drawings as the basis for a series of large woodcut prints. Ross and her assistants Sbongiseni Khulu and Chad Cordeiro began extensive tests on a grouping of three figures from the frieze as this would be their first woodcut project with Kentridge. Over the year the printing team worked on creating and editioning the first two woodcuts in the series, Mantegna and The Flood. February 2017 saw the completion of the third and fourth woodcuts, Lampedusa, and That which I do not remember was completed in October 2017.
2019 will see the completion of the fifth and final image Leaning on Air. It is the largest work of the series, roughly 2m x 3,5m and made in two parts.
Above: the David Krut team carving the woodblocks for Leaning on Air at the David Krut Workshop in Maboneng. There are currently 8 blocks in the left part and 14 blocks in the right.
For more information about the first four prints in the series go here.
The Making of 'That Which I do not remember' the fourth print in the series is currently on show until April 2019 at the David Krut Projects Gallery, 142A Jan Smuts Ave: