David Krut Projects is proud to announce new editions by Maja Maljević. The series was made at the David Krut Workshop (DKW) in 2018 and is titled 'Document for the People.' The series includes: 61 x New prints, 11 silkscreen colours, 5 x intaglio colours, 9 x types of paper, 8 x techniques, 6 x printmakers and 1 x artist!
The series is launched as part of her exhibition 'Polytekton' at David Krut Projects Johannesburg on 23 August, running until 13 October 2018.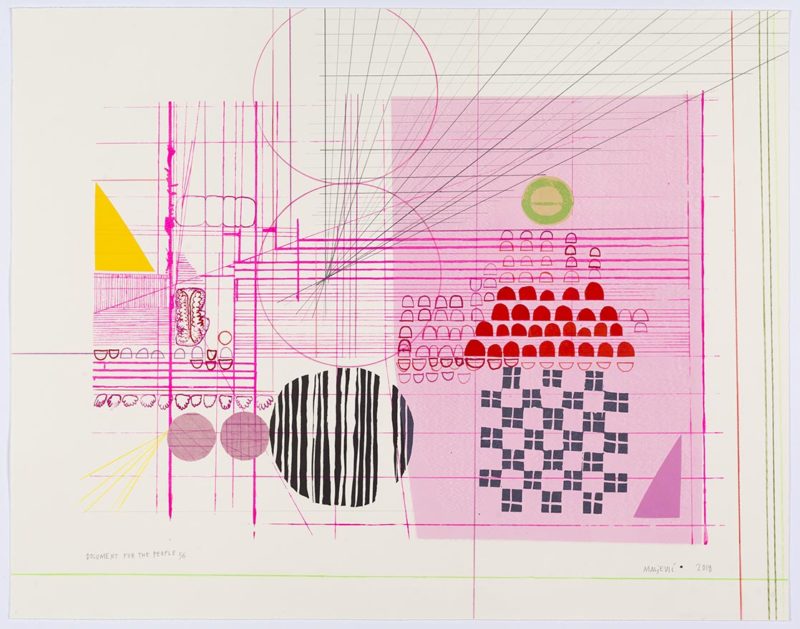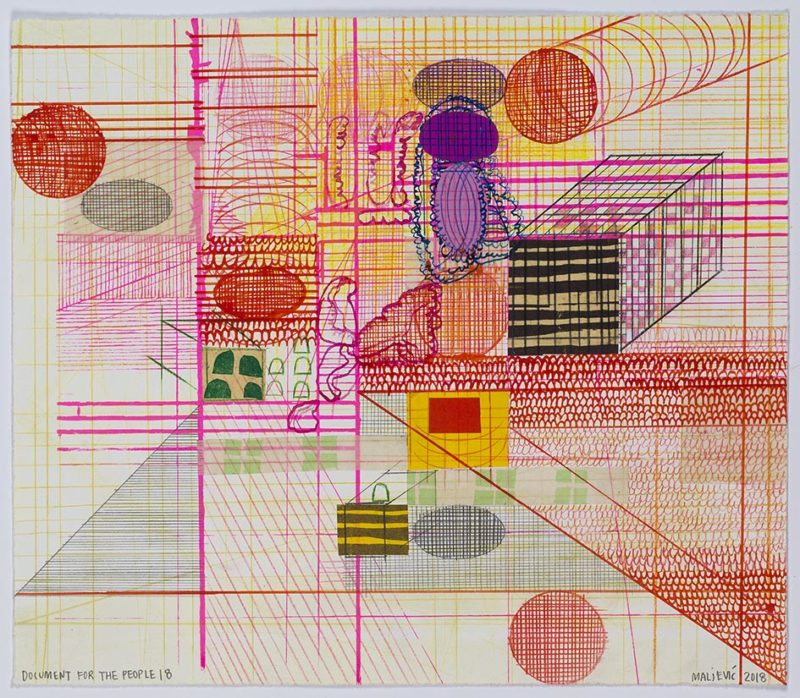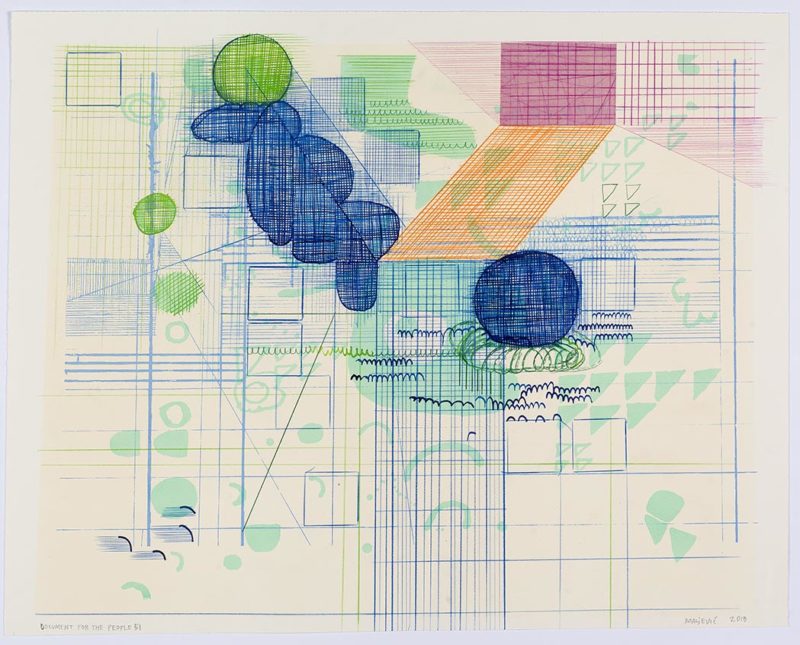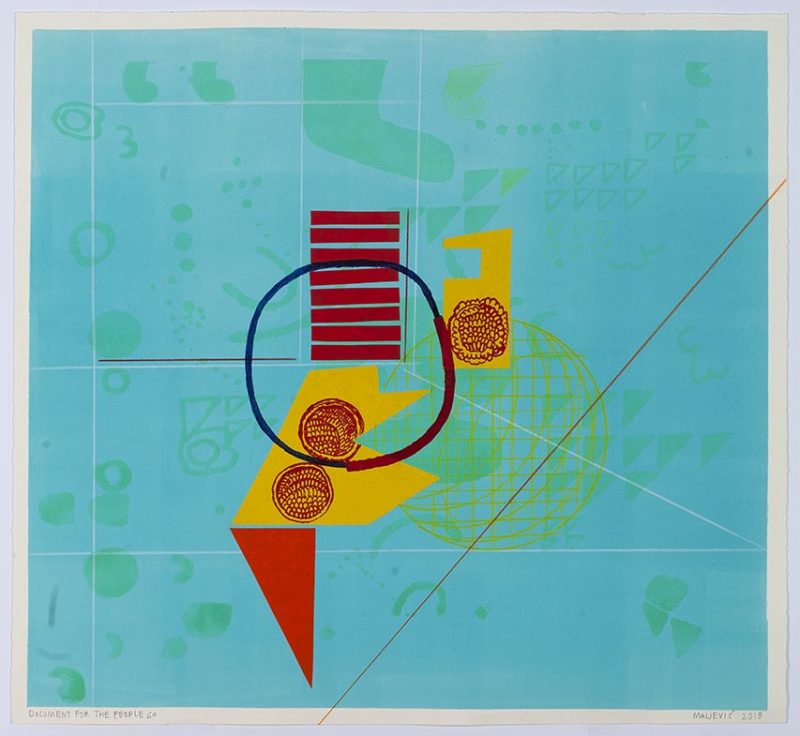 Maja Maljević continues her integratation of materials and processes in her latest print collaboration with Master Printer Jillian Ross and her team at DKW. Using multiple media of silkscreen, etching, monotype, collage and hand work (pencils, markers, ink etc) the artist plays with concepts such as the old school blue from BIC ball-point pens from her childhood in some of the the etched lines and then creates repetitive patterns of shapes, colors and layers reminiscent of her lined school notebooks.
Through each of these techniques Maljević places forms of opposing authority into her quirky but linear and symmetrical compositions, giving the viewer the feeling that something is a little "off". The final composition however, results in visual stability. The narratives portrayed in the images are not obvious at first, but rather allows an opportunity for the viewer to delve into the imagination, interpret and compose images of unique meaning, becoming documents or reflections of personal interpretation.
To find out more about Maja Maljević's time at the workshop, read our posts in the workshop blog.