On the 21st of April 2018 the David Krut Gallery hosted a technical demonstration by the David Krut Workshop on Chine-collé.
Master Printer Jillian Ross along with printer Kim-Lee Loggenberg and Roxy Kaczmarek talked an excited group of artists and art lovers through the steps of printing on, applying glue and adhering delicate chine paper to stronger base sheets.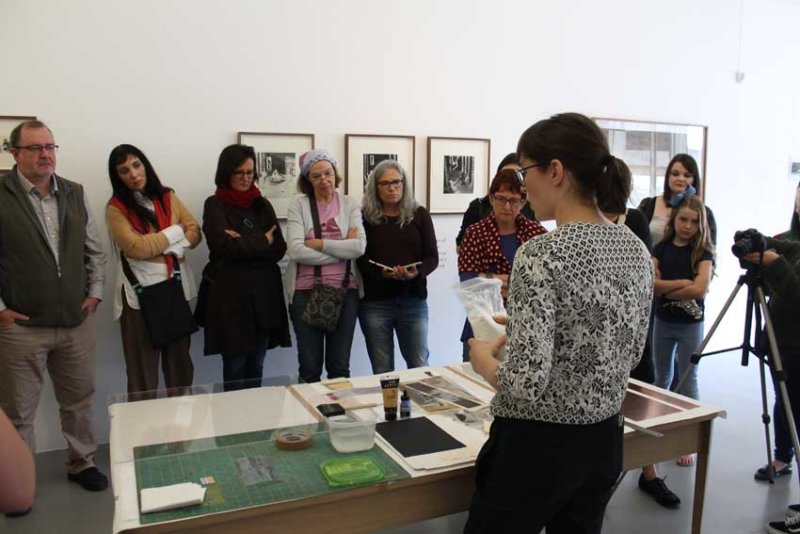 During the demonstration, printer Kim-lee Loggenberg demonstrated the chine-collé technique involved in printing Frail Crown.
In the video, Kim-lee inks up the etching plate; cleans off the excess ink and prints the image with the pre-cut and pre-glued kitakata paper. Kitakata paper is used for the chine-collé method and is seen on the figures dress in 'Frail Crown'.
For further explanation on what Chine collé is please visit this blog:
Subtle differences | Chine collé
Deborah Bell's works that use chine collé are Breath, Sketchbook Series (I – VI), Reveal Series and Mirror Matter.
Sketchbook I -VI, 2017-2018, Drypoint (and spitbite aquatint) on Gampi and Hahnemühle 300 gsm, Edition: 30, Plate size: 9,4 x 17,3 cm, Paper size: 22,4 x 30,4 cm, Collaborating printers: Phil Sanders, Jillian Ross and Kim-Lee Loggenberg, Editioning printers: Kim-Lee Loggenberg, Chad Cordeiro and Sbongiseni Khulu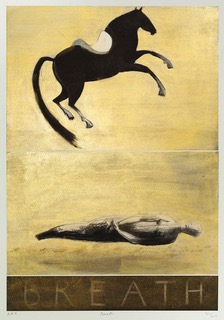 Collaborating printers: Phil Sanders, Jillian Ross, Kim-Lee Loggenberg and Roxy Kaczmarek, Editioning printer: Kim-Lee Loggenberg 3 plates, hand-painting is done in Gold acrylic; Ultramarine Blue is painted on the saddle and hoof.