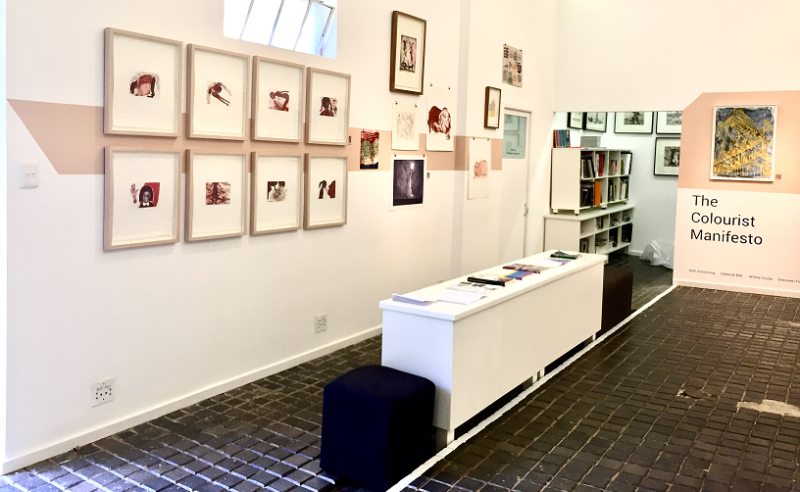 The Colourist Manifesto, currently on show at David Krut Projects Cape Town, explores and celebrates the use of colour in printmaking by showcasing a variety of artist's works made in collaboration with the David Krut Workshop. Traditionally, printmaking has existed within a monochromatic realm but through this showcase of artworks by artists who function as colourists, attention is drawn to the power and language of colour.
The perception of colour is carefully considered in the curation of the exhibition. Where the gallery usually provides a neutral viewing space with its white walls, a strip of raw umber was added to compliment the colours of the respective artworks.  Raw Umber is made up of the three primary colours; red, blue, yellow which are common denominators in all colours and provides a complimentary backdrop to each of the artworks individually.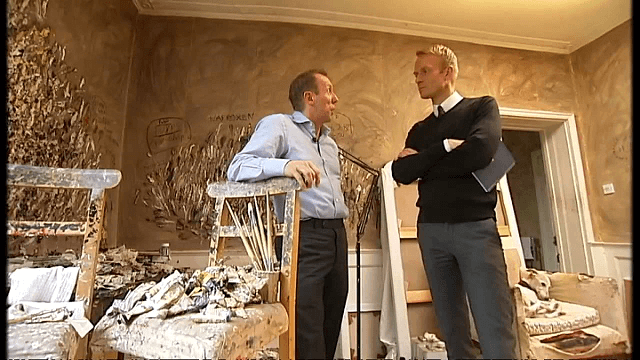 The idea came after a studio visit to Matthew Hindley where he used washes of Raw Umber as a backdrop against his multi-coloured portraits, to enhance the richness of colours applied to his works. Umber as a pigment has been part of art history from the earliest cave paintings where umber and other colours were made from clay and rocks in their immediate surroundings.  It was particularly effective in creating those curved light edges painted in the style of chiaroscuro meaning "light-dark" associated with the romanticism of the Baroque period.  Artists such as Caspar David Friedrich, Caravaggio, Johannes Vermeer and Rembrandt, among others, were aware of the advantages of using raw umber as a backdrop optimising their application and ultimately the viewers experience of colour. Vermeer used umber in his shadows on whitewashed walls and floors in his paintings that gave it a more congruous quality throughout his compositions. Rembrandt notably used Umber for its fast drying quality, applying it as a background or mixing it with other pigments.
In the gallery space, not only is the earth-toned strip drawing out the colours in the prints, but also acts as a thread that pulls this combination of varying graphic, abstract, narrative and conceptually loaded artworks together. The strip creates a visual conversation focusing on the impact and versatility of colour; a universal visual language.
For any more information please contact Elize de Beer at [email protected] \ 021 685 0676
If you want to find out more about the showcase please have a listen to our podcast on The Colourist Manifesto.