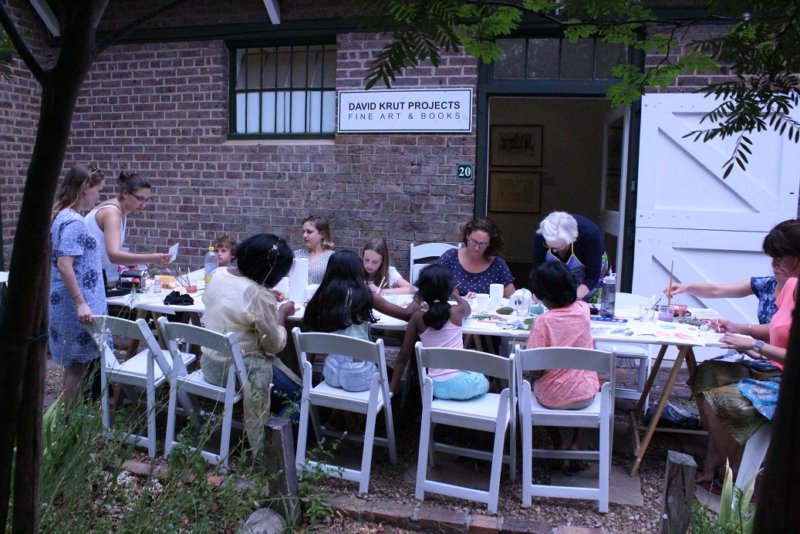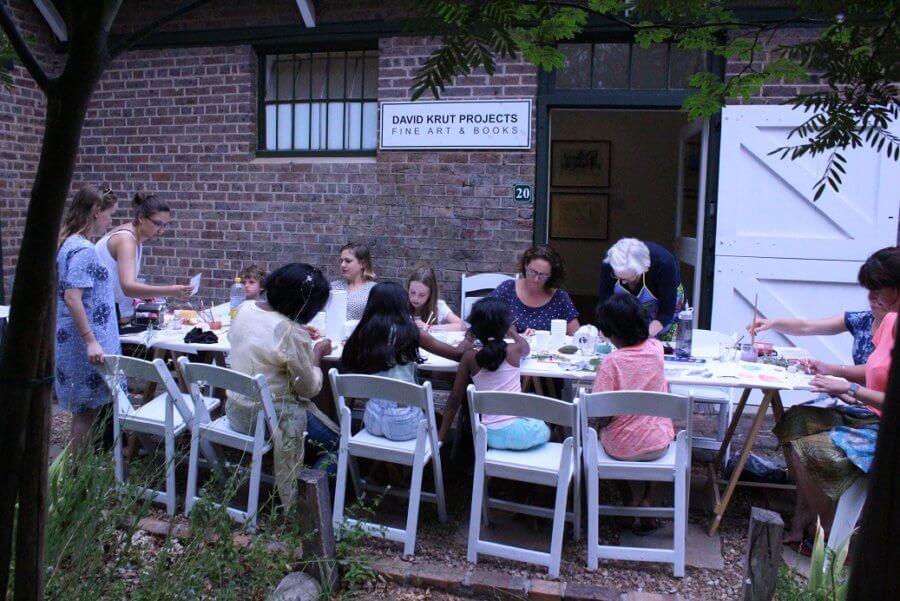 Colour me Curious with Printmaking
By Gabrielle van der Merwe
Tucked between the trees of Montebello Design Centre in Newlands, David Krut Projects (DKP) Cape Town hosted a Children's Monotype Workshop: Inspired by Nature on the 8th of February 2018. Children of all ages were invited, but surprisingly the gallery played host to both children and the young at heart.
The workshop started off with a reading of Tamlyn Young's The PossibiliTree, a story inspired by trees.  After the reading the participants were sent to explore the gardens of Montebello in search for inspiration; collecting flowers, leaves and colours. Curiosities were encouraged; walking about the garden to touch, smell and connect with the surrounding nature as it inspires our imagination.
The aim was to use monotype-making, as a colourful and expressive technique to create unique artworks inspired by nature. The monotype demonstration was presented by Elize de Beer, who took the participants through the steps of creating a monotype. Crayons and watercolour paints were used to draw or paint images onto a thick acetate sheet, which was textured on the one side. Once the participants created their imagery, the monotypes were run through a pasta machine as an alternative to a printmaking press. Each participant engaged differently with the medium and individually portrayed innovative approaches which resulted in successful monotype prints.
Through workshops such as these, the DKP team aims to create an awareness of nature and encourage the development visual literacy.
To attend future Green Events contact [email protected] / [email protected] or subscribe to our mailing list to stay in touch with our activities.
"A great way to spend an afternoon. It was informative and interesting and the team is clearly very passionate about what you do" ~ Susie Appleby ~