David Krut Projects Cape Town (DKCT) is delighted to announce its first artist-in-residency (AIR). During the month of May, the Japanese artist, Asuka Nirasawa will be transforming the project space into her studio, activating the space and in the process creating an entirely new body of work.
Born and raised in Osaka, Japan, Nirasawa studied painting and printmaking at Tokyo University of The Arts. Nirasawa has long reveled in traveling between divergent worlds. Traveling to various nations has opened her creative mind into exploring notions of diversity and has been an immense source of inspiration for her paintings, drawings, photographic collages and textile design. Through her travels, Nirasawa drew inspiration from several sources, such as the graffiti in the streets of Rome; children wearing traditional clothes in Indonesia; the architecture in Amsterdam and the vibrantly colourful culture of India.  Most importantly she is inspired by a nation's fabric. To Nirasawa fabrics are important elements that reflect the culture, lifestyle and the living circumstances of a country and has the potential to transform both our daily lives and the art of cultures.
From her most recent visit to South Africa whilst doing a residency at the Bag Factory in September 2015, Nirasawa was exposed to the rich textiles of Africa. The artist was inspired by the unique originality ofAfrican fabrics and their colour combinations. It is the contrast between the vibrant colourful tones and the patterns that Nirasawa finds movement relative to the quiet immobility in the fabric, where the fabric has a life of its own.  Nirasawa explains how "African fabrics exude pleasure and respect for life through both a sense of peace and exuberant dynamism".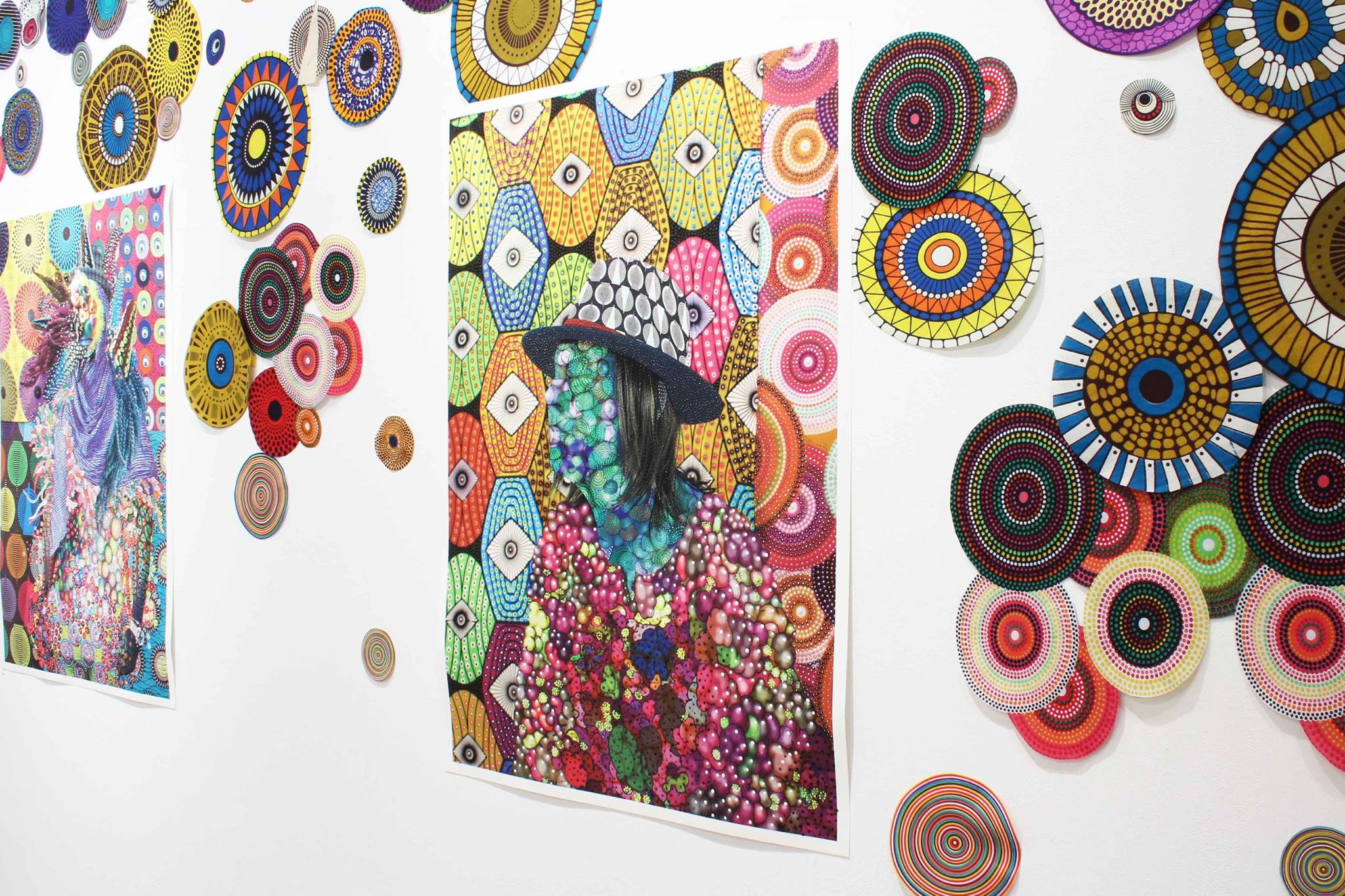 Nirasawa's inspiration from African fabrics manifested into her most recent April 2017 exhibition ORIGIN at Gallery Nomart in Osaka, Japan. The exhibition consisted of an installation piece that spread across the walls of the gallery along with individual photographic prints and paintings. For the exhibition, the artist chose  African fabrics printed with circular motifs which acted as metaphors for the universe, cells and eternal life. The exhibition focused on her interest in the notions of chaos and silence and the adoration of life and death, all coming together in an aspirational dream scene of the imaginary universe she seeks.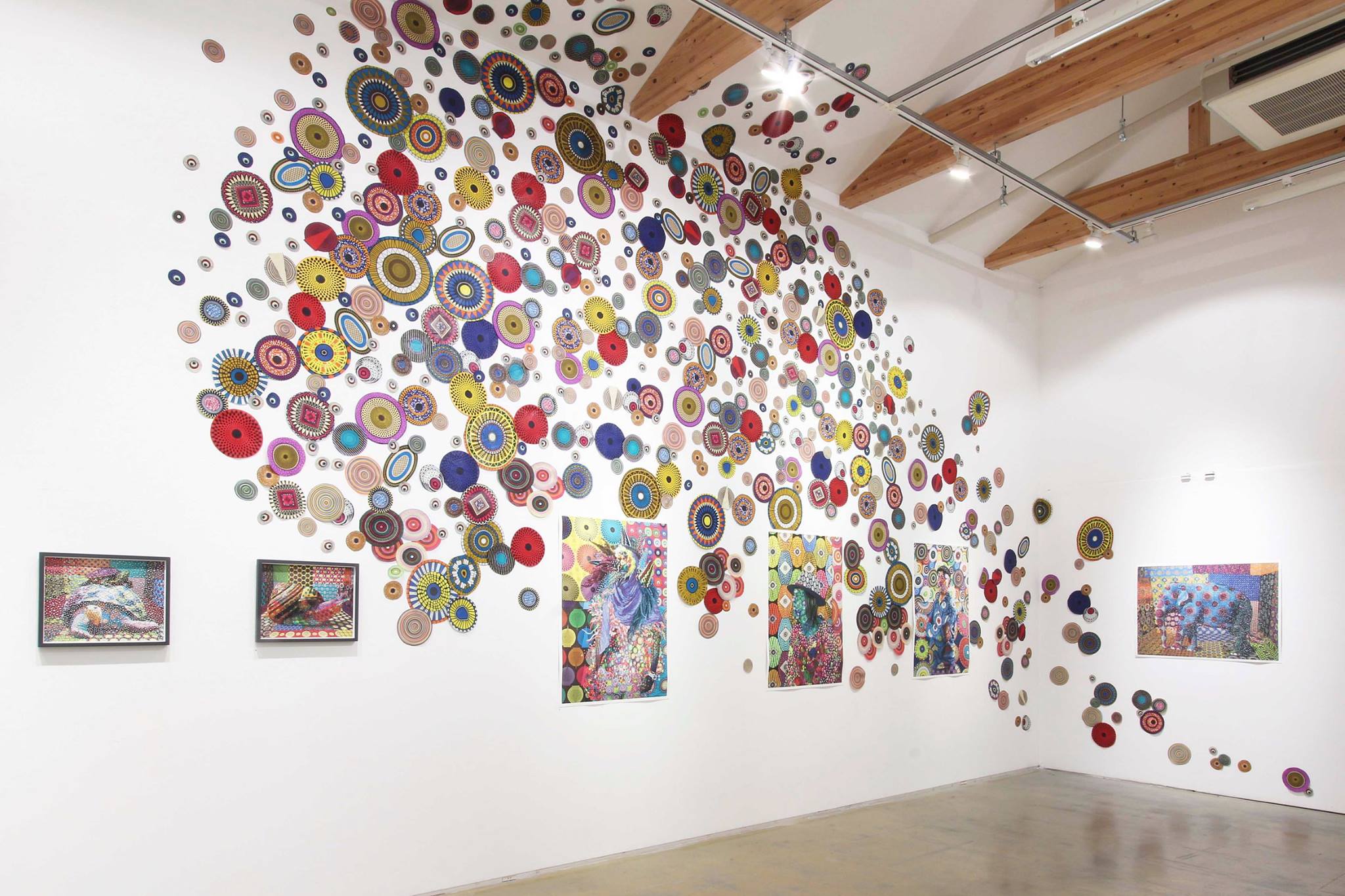 "First of all, intense colours jump in front of our eyes. And the line of sight begins with an aggregation of small circles which are translucent and swollen like cells, and it will be guided to a circle of African colours that will soon go crazy. Then it leads to the whole space and headed for the swell of energy. Ultimately, once again returning to fine cells, the entire room becomes outer space" – Asuka Nirasawa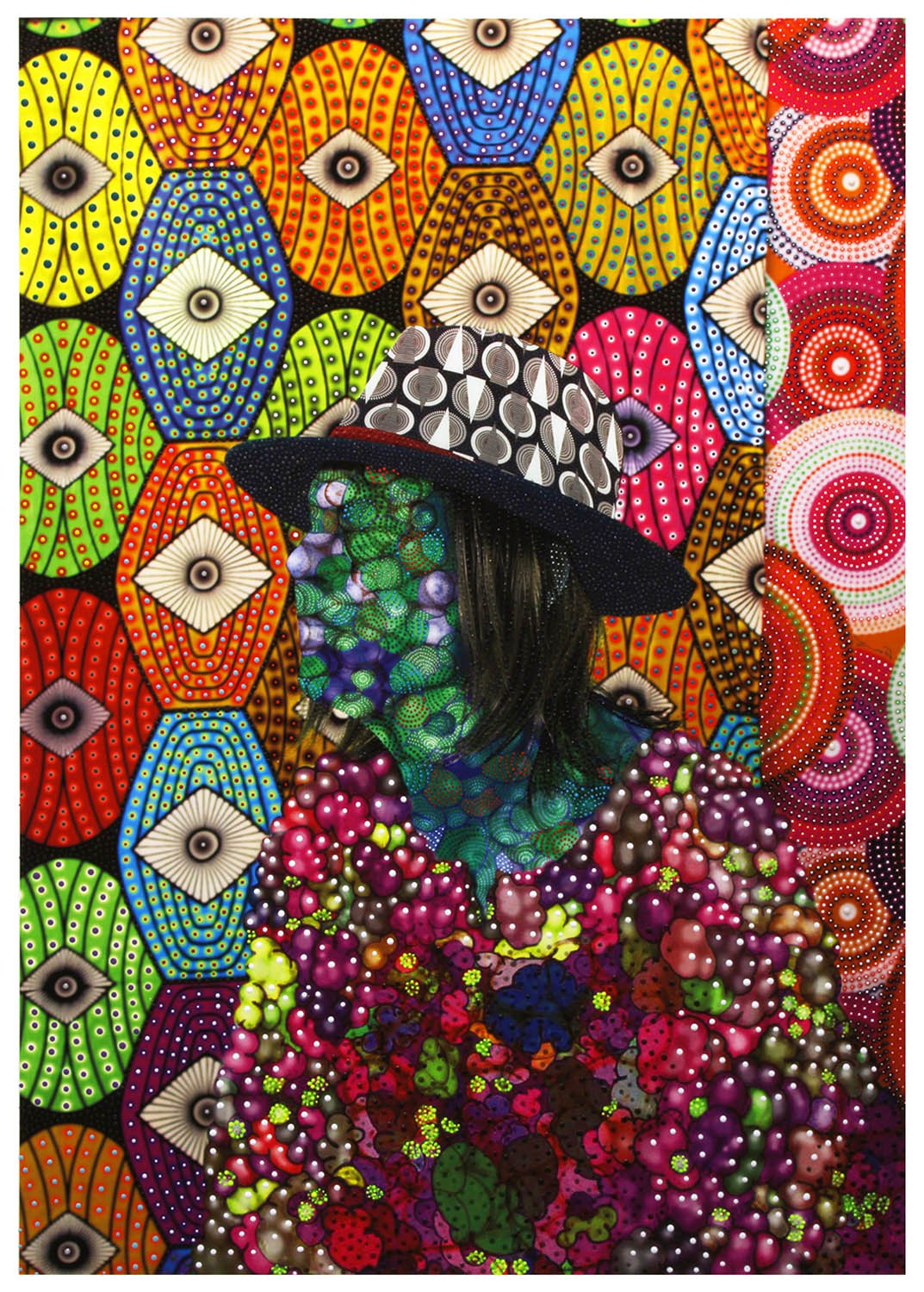 A Medium of a Requiem in a Cell 3
ink, acrylic and
pigment print on Kakita
106 x 75.8 cm, 2017
The artist's use of colour plays a central role in her artistic production. Her works are visually treated and explode with energy as seen in her ORIGIN installation, and other works on display such as the 'A Medium of a Requiem In a Cell series'.
Her paintings offer glimpses of a vivid imagination, one that is innocent and yet sometimes grotesque and radical, living in chaos harbouring an alluring story waiting to be told.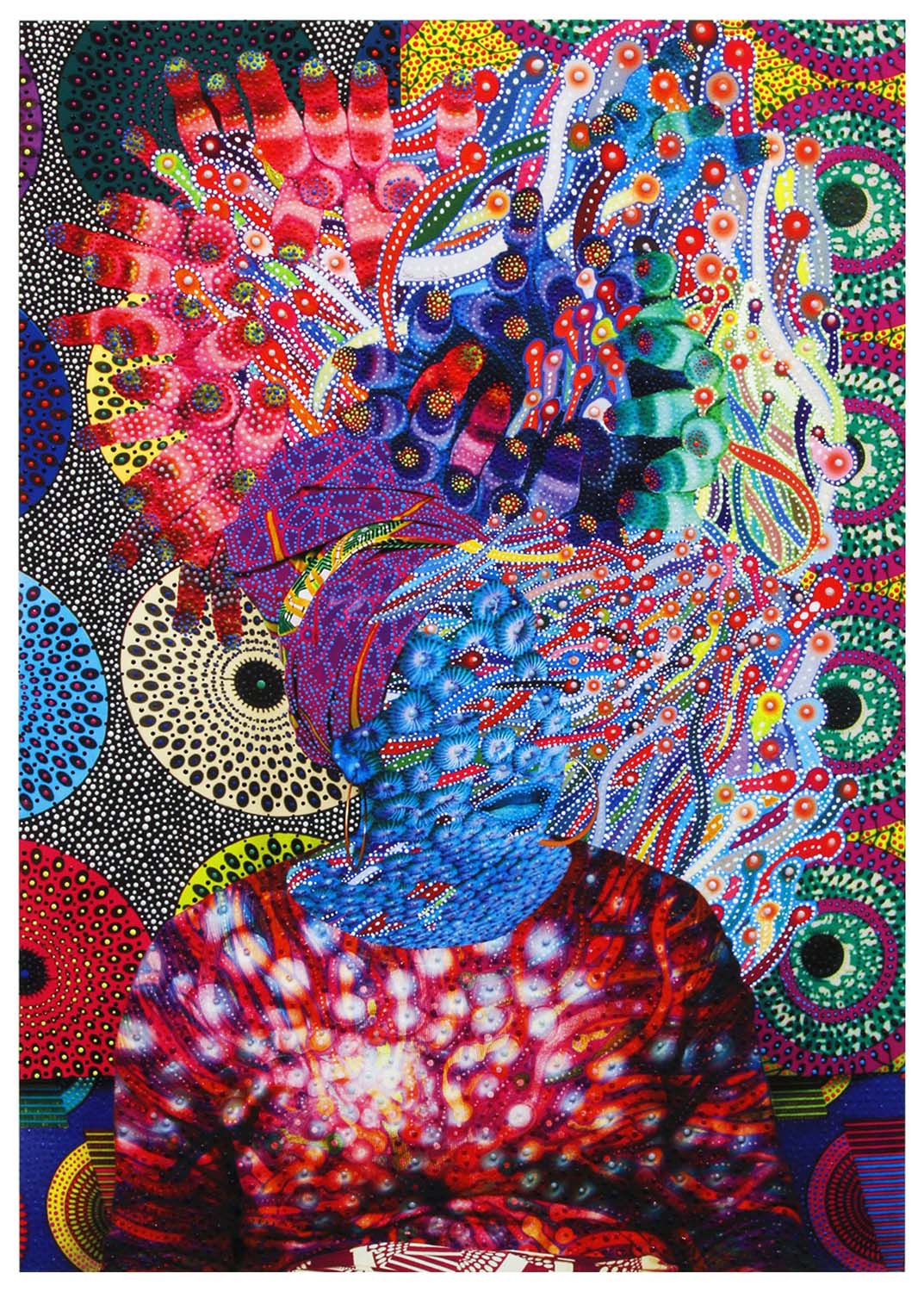 A Medium of a Requiem in a Cell 6
ink, acrylic and
pigment print on Kakita
106 x 75.8 cm, 2017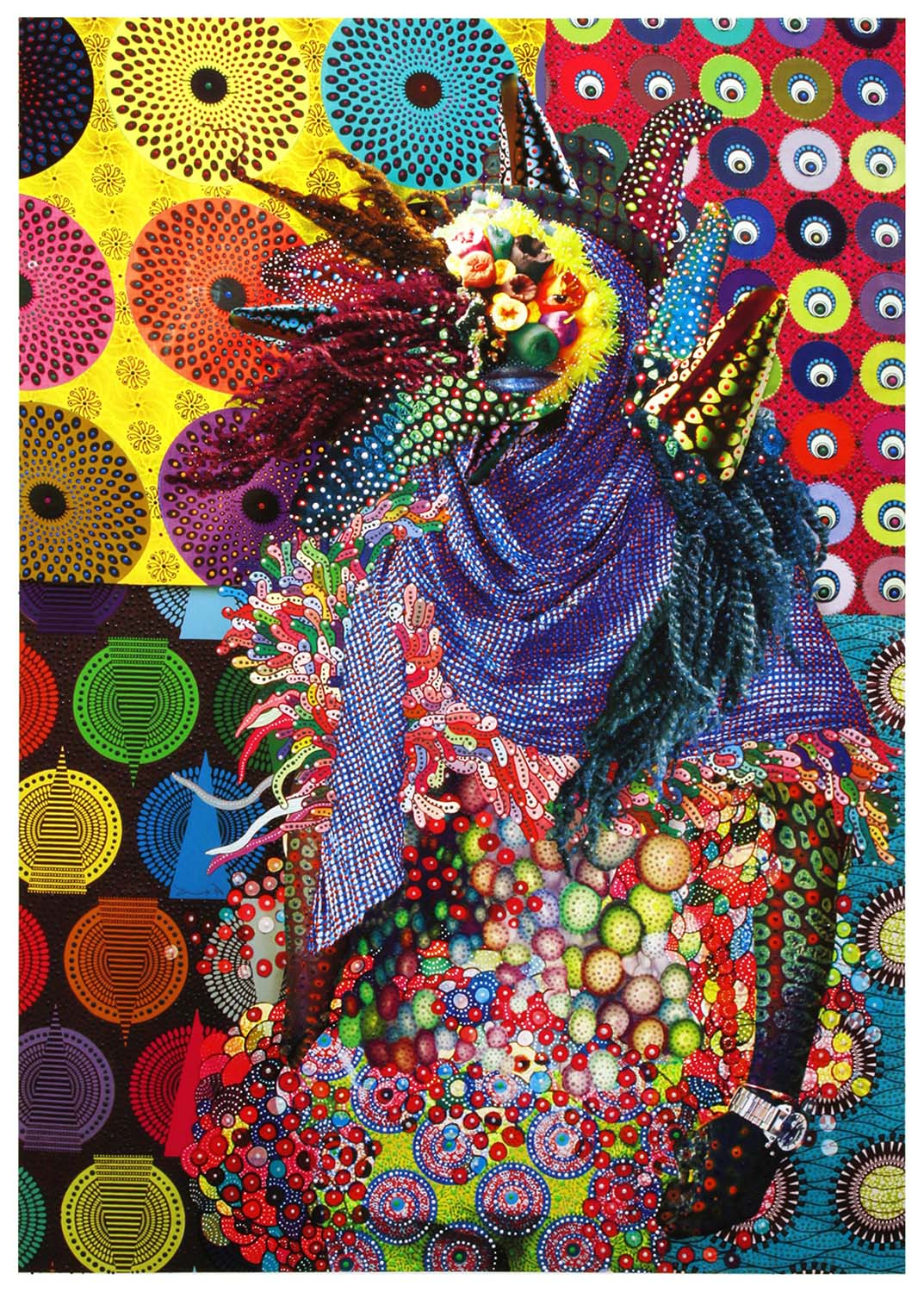 A Medium of a Requiem in a Cell 2
ink, acrylic and
pigment print on Kakita
106 x 75.8 cm, 2017
David Krut Projects is an alternative arts organisation continuously seeking to promote inter-cultural dialogues. We see the creative arena as a vibrant platform for sharing these intentions. We look forward to assisting Nirasawa as she interprets the site-specificity and cultural experience of Cape Town with her divergent artistic experiences and unique artistic production.
For more information about the residency and Nirasawa feel free to contact Elize de Beer on [email protected]