Blogger: Jessie Cohen
01/02/16
"I find clouds a sublime metaphor for the transience of the moment, and, in the spirit of the Romantics, they are an awesome reminder of the force of nature. Clouds are ever-changing forms. As such, they lend themselves to human metaphors on processes of transformation."
Robyn Penn has been busy in our workshop doing the sugar lift for a large cloud print –  the culmination of a series of much smaller prints, also of clouds, which were recently exhibited at our Parkwood bookstore for an exhibition entitled Cumulus (2015).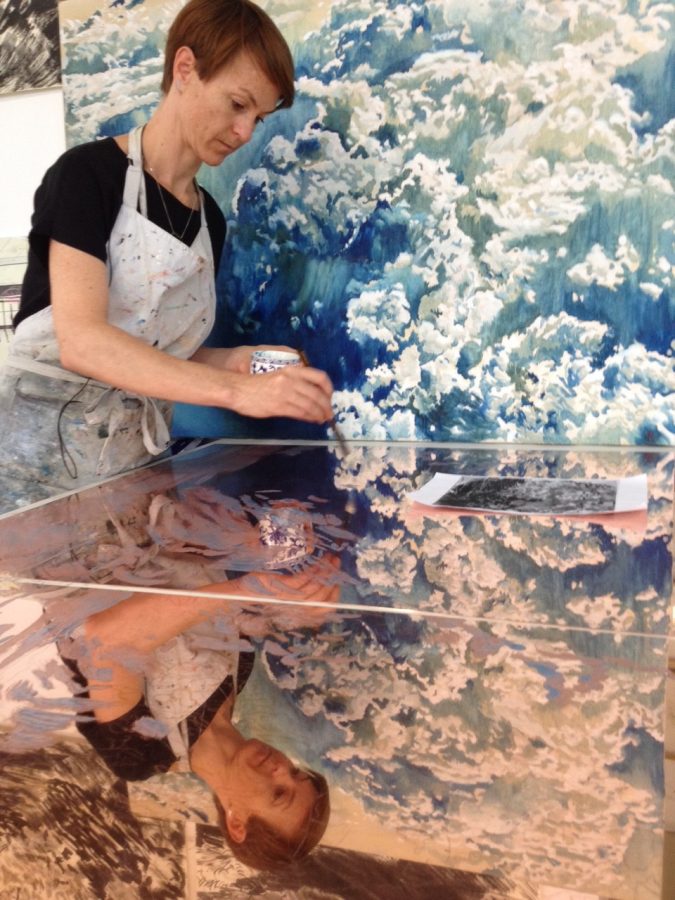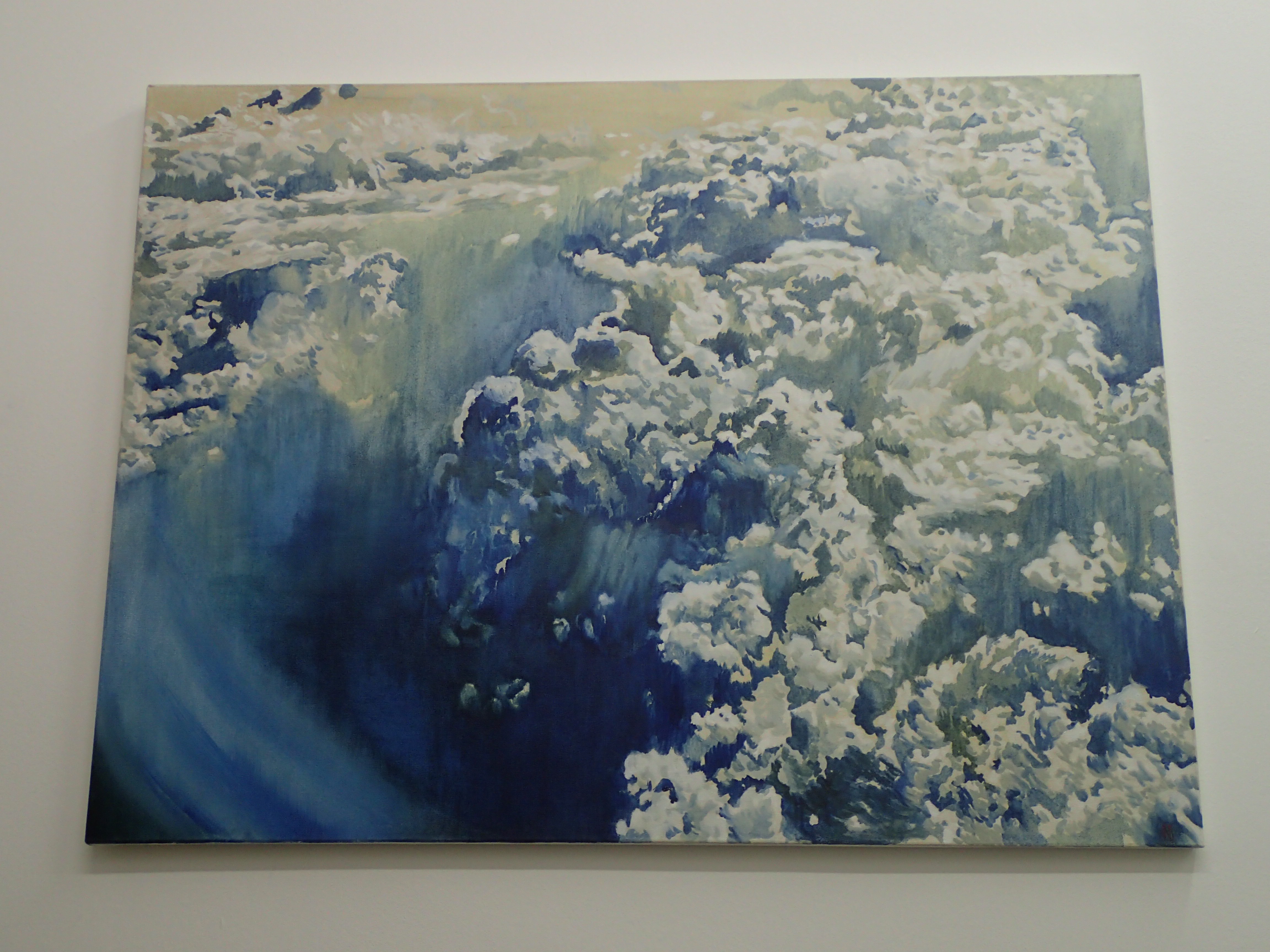 Examples of Penn's prints, including the Cumulus works (with two separate series entitled, Cloud of Unknowing and Nine Views of a Cloud) can be seen at:
http://davidkrutprojects.com/artists/robyn-penn 
The print is based on Penn's photograph of a cloud, which also served as inspiration for her smaller prints, such as Nine Views of a Cloud: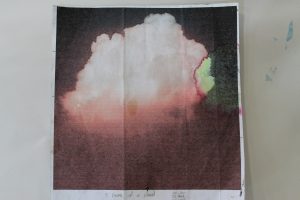 Alongside the photograph, Penn is using some of her ink drawings as inspiration…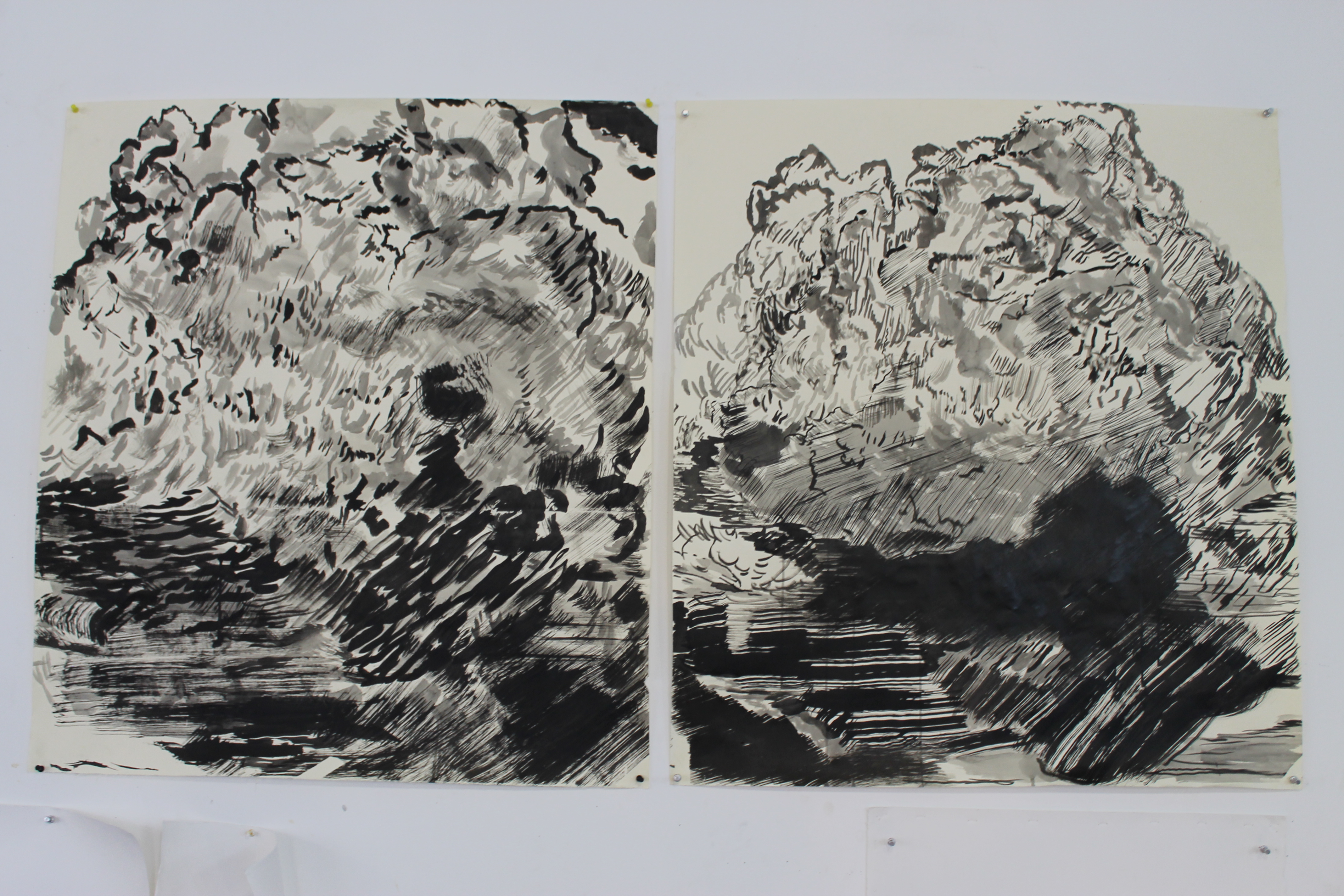 By depicting the same image on a much larger scale and in new colour variations, an exciting cross-referencing conversation between Penn's works can be seen to develop.
Penn applies the condensed milk to the copper plates in a characteristically painterly way: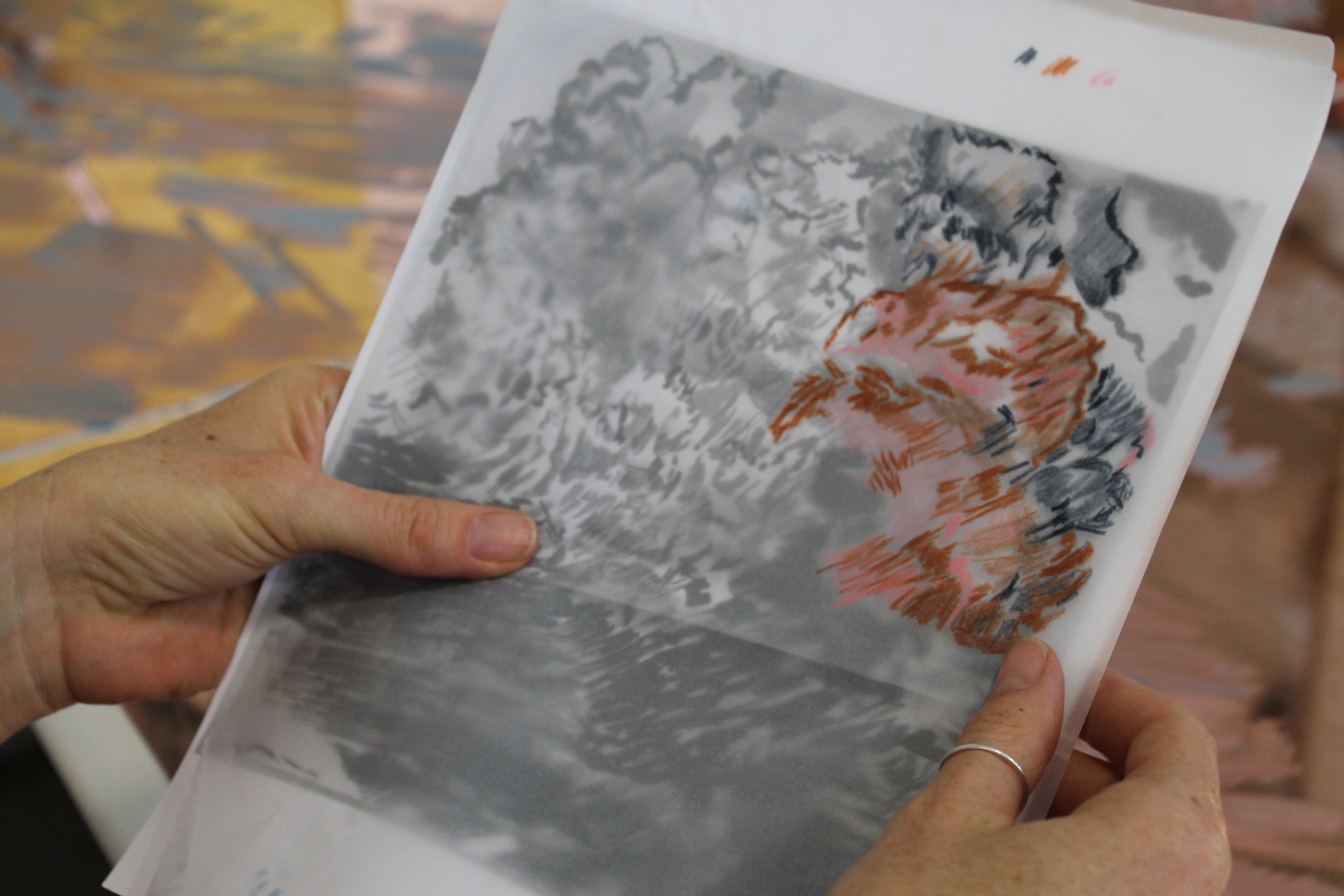 For this exciting new project, Penn wants to convey a sense of fragmentation in the image, explaining that the print will be done in two layers "to create the impression that the cloud is falling apart."
"For my smaller cloud prints", Penn says, "I tried to give the impression that the cloud is a solid, contained object. But for this print, I intend to evoke the opposite so I've made my marks more textural and chaotic".
To read more about Penn's concept and approach please refer to the following detailed posts:
http://davidkrutprojects.com/exhibitions/cumulus-by-robyn-penn
 http://davidkrutprojects.com/36473/interview-with-robyn-penn-nine-views-of-a-cloud