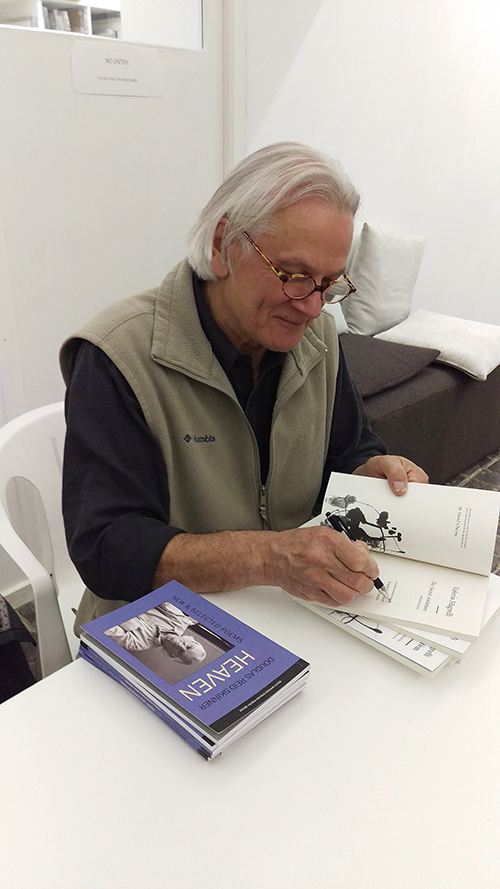 David Krut Projects recently hosted the launch of Valerio Magrelli's The Secret Ambition, a book of poems by the renowned Italian poet, selected and translated into English by Douglas Reid Skinner and Marco Fazzini, and published by African Sun Press.
The event took place at our Cape Town gallery at the Montebello Design Centre in Newlands and was well attended by many of the local Italian community, including the Italian ambassador to Cape Town.
All who were present were captivated by the calm flow of Magrelli's lyrical reflections, which  were  perfectly performed in both English and Italian by Douglas Reid Skinner and his "assistants" Patricia Schoenstein and her daughter Romaney.
The Secret Ambition is available to purchase at both of our Cape Town locations (AVA Gallery, Church Street & Montebello Design Centre, Newlands), along with another poetry publication by Douglas Reid Skinner entitled Heaven.
---
The Packer

The packer who bends

emptying my room

does the same work as I do.

I, too, make

words relocate,

words I do not own,

putting my hand to what

is unknown, not understanding

what I am moving.

I am moving myself,

translating the past into the present

that travels, sealed,

enclosed in pages

or in boxes labelled

'Fragile', not knowing what's in them.

This is the future, the shuttle, the metaphor,

time labouring here and over there,

transfer and trope,

the removals firm.
Copyright Douglas Reid Skinner & Marco Fazzini
---